I've been a bit busy so I didn't have time to blog about these things in January.
The Mister and I went to eat at Bun Saigon again but this time we ordered pho. It's a small restaurant and when we came this time around there was a kid wailing in the background (not a customer). Because I can understand Vietnamese, I knew everything that the lady was saying to the kid even when they went to the back where the kitchen was. It was awkward to say the least but thankfully it only lasted for a few minutes. After that whole scenario ended we were able to enjoy the rest of our meal in peace.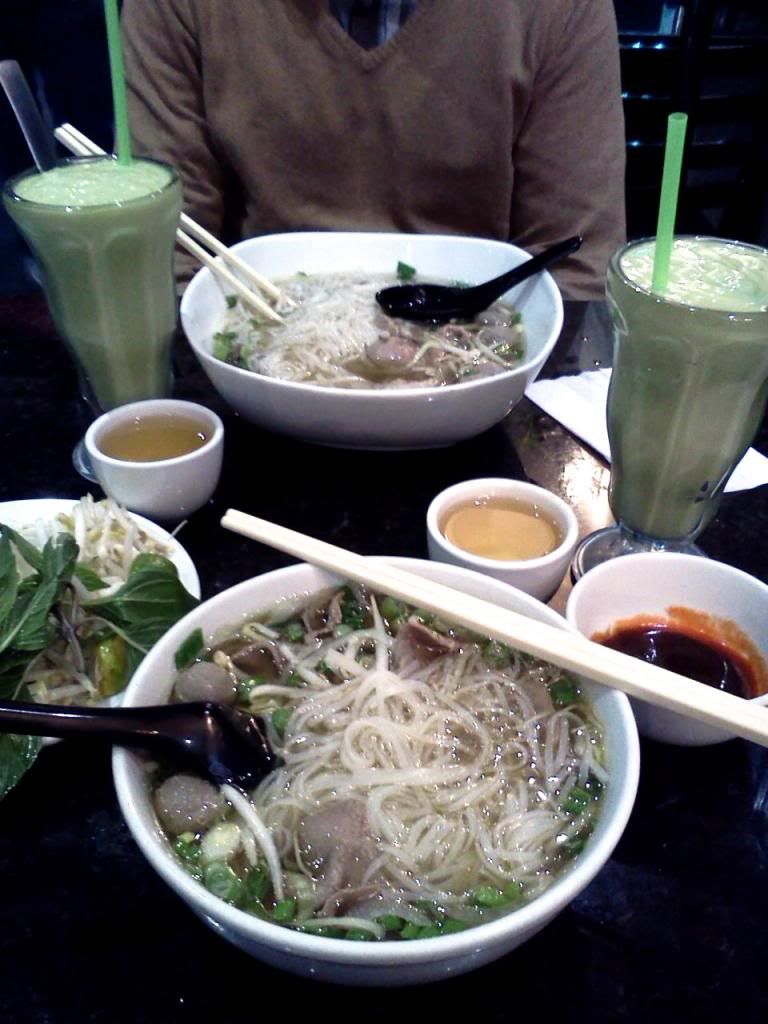 I liked the pho here better than the Pho Hung also located in Chinatown not too far from this restaurant. Plus their Avocado shake is much better too albeit the whole meal is still not as good as my favourite pho restaurant, Pho Dau Bo. Oh and the weirdest part I found was that they didn't have any of those small dishes for the dipping sauce. The lady noticed me trying to look around for some and said she'd get a small bowl for us (which I assumed she'd come back with two) but she only came back with one so we just shared (so weird). With the absence of the sauce dish coupled with the screaming kid in the background, I'm not sure if we'll come back again... but if desperate times calls for pho in Chinatown, you never know.
Also within walking distance is one of my favourite bakeries, Furama Cake and Desserts Garden.
I remember as a kid my mom always buying pastry from here. You have to come early for the best selection otherwise they run out by the end of the day. Coconut cream and coconut buns are my favourite.
If you guys have access to Costco, you have to try this really delicious popcorn chip. They're called Popcorners and they taste similar to popcorn but they have this sweet and savoury taste and they're extremely addicting!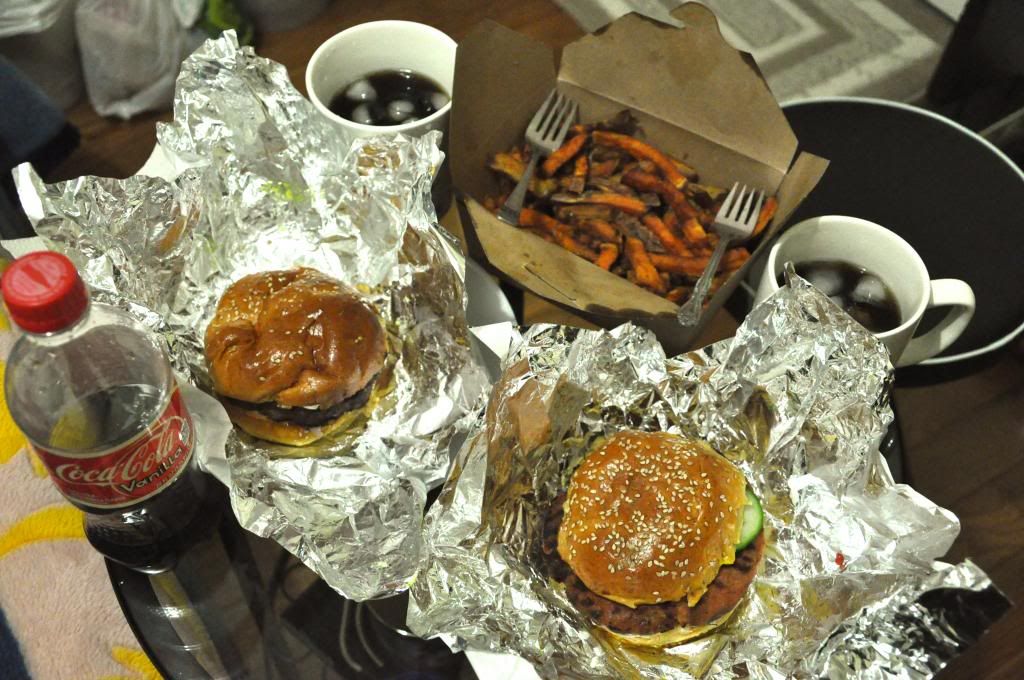 One Saturday evening my brother suggested the whole family try burgers from
Woody's Burgers
. We looked up the menu online and ordered by phone for pick up to eat for dinner at home. The Mister got the Tandoori and I went with The Bistro and we also got the 50/50 Fries (Yukon and Sweet Potatoes). I found my burger to have too much mustard in it (they were mustard seeds) but overall both the burgers were very delicious. The meat was very juicy and tender and the fries were pretty good too.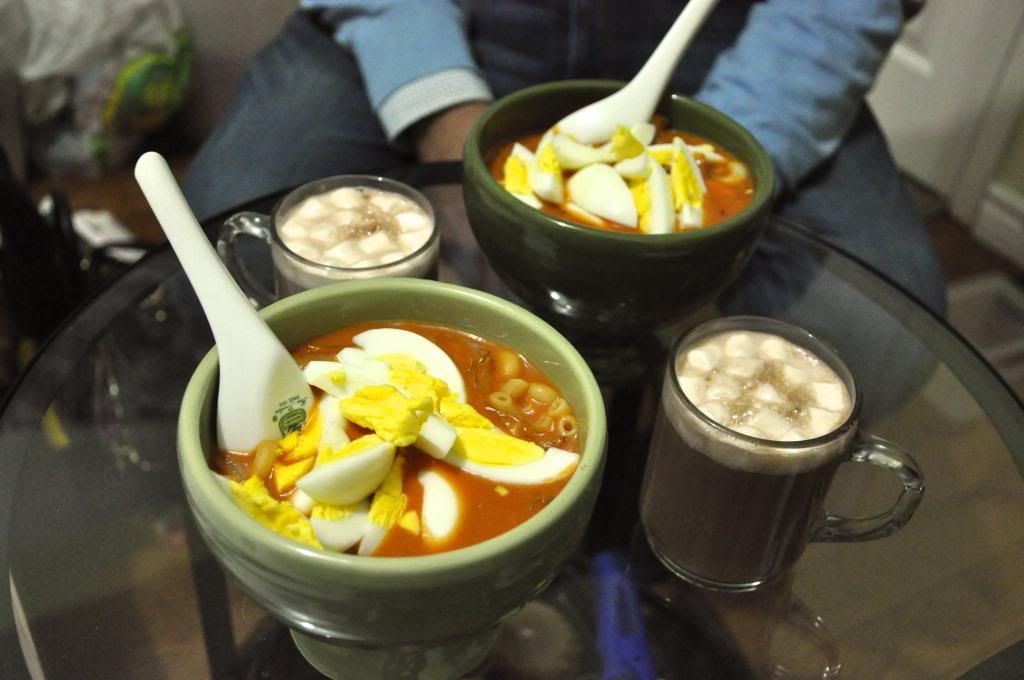 This was our most recent meal in my room which was this past weekend. I made Tomato Onion soup and hot chocolate for us to enjoy. I know it probably sounds weird that we eat in my room but we both like it because we watch shows or movies on my Macbook while we eat. There's not much privacy or space in my house so that's why we just eat in here.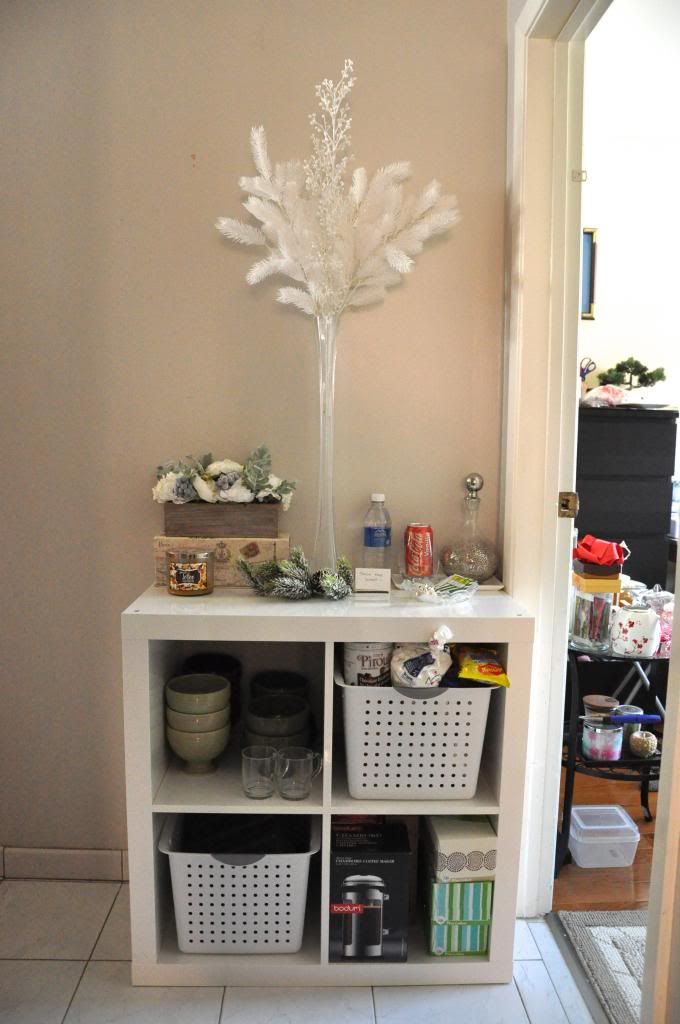 And here is the little shelving unit I have just outside my bedroom door. It's nice because I have more storage space and another area to put some of my decor pieces. I got the flower arrangement at Target and I couldn't have been more in love with it. Luckily I caught it on sale too so it was like it was meant to be.
"True love doesn't have a happy ending, because true love never ends." -Unknown