First off, Happy New Year. Because of all the festivities and crazy work schedule (I'm talking 12+ hour shifts) I didn't get a chance to blog. So here is the first blog post of 2014. 2-0-1-4. Wow. It still amazes me that it's been 14 years since the Millennium, I can't believe it's been that long already. Time flies the older you get.
Seeing that it's a new year, here are some new things to start my blog off with:
I rearranged around a couple of things in my room.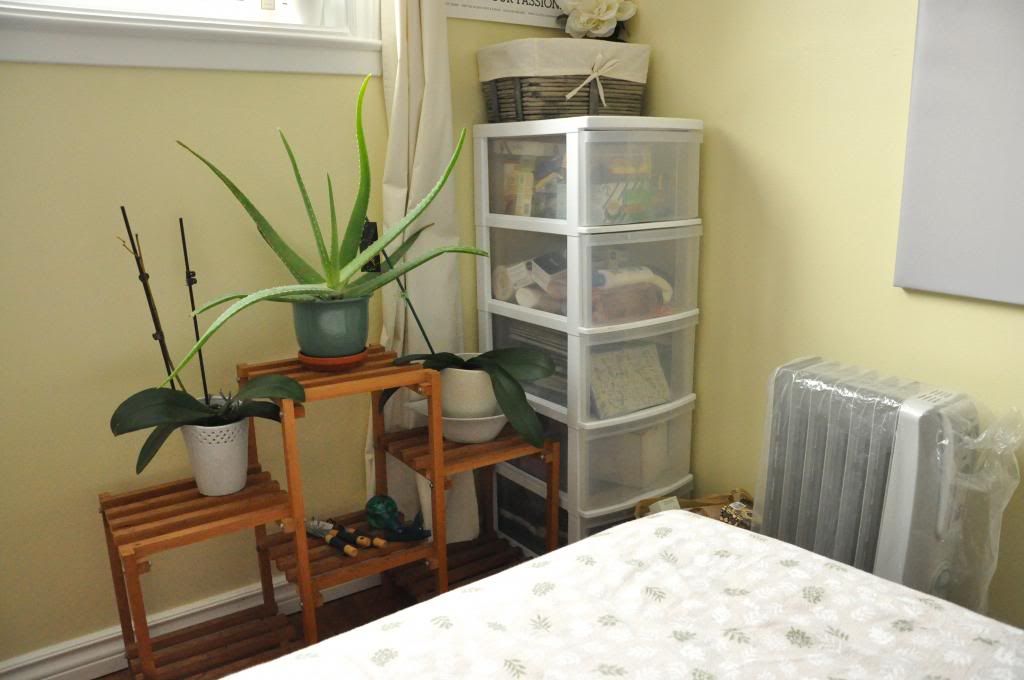 I moved my plants by the windowsill because it was too crowded and bothersome at the foot of my bed. I didn't like how I had to struggle to get through there every time I wanted to go to the other side of my room. Now it's much more spacious.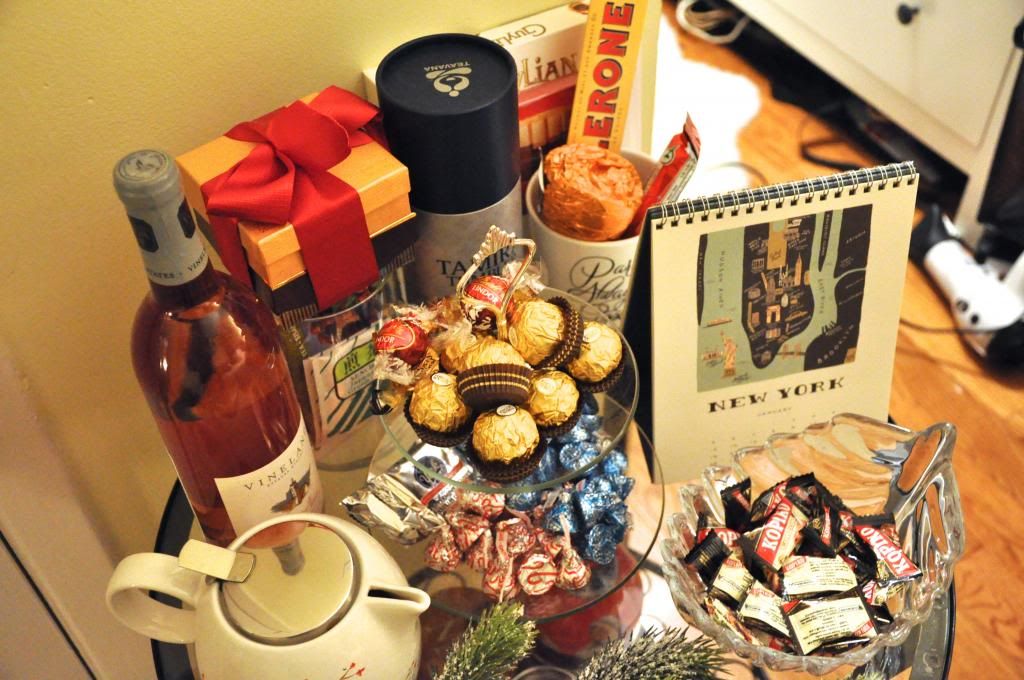 The table that used to be by the windowsill now resides beside my door. I have a ton of chocolates- some of which are leftovers from the Holidays. To be honest I've already replenished my stash because I'm a chocolate fiend and I'll probably continue to keep my candy and chocolate plentiful throughout the year.
GuyLian is o-m-g.
I have not bought a single piece of clothing, shoe, or accessory since October. So, when this month came around, I armed myself with my big fat December cheque and hit the mall. Yorkdale was the ultimate choice. TTC on the other hand is not my first choice but it got us there which is what matters.
I bought a few things during this shopping trip and the most time I spent in a store was at Zara. They were (and probably still is) having a sale and I couldn't resist.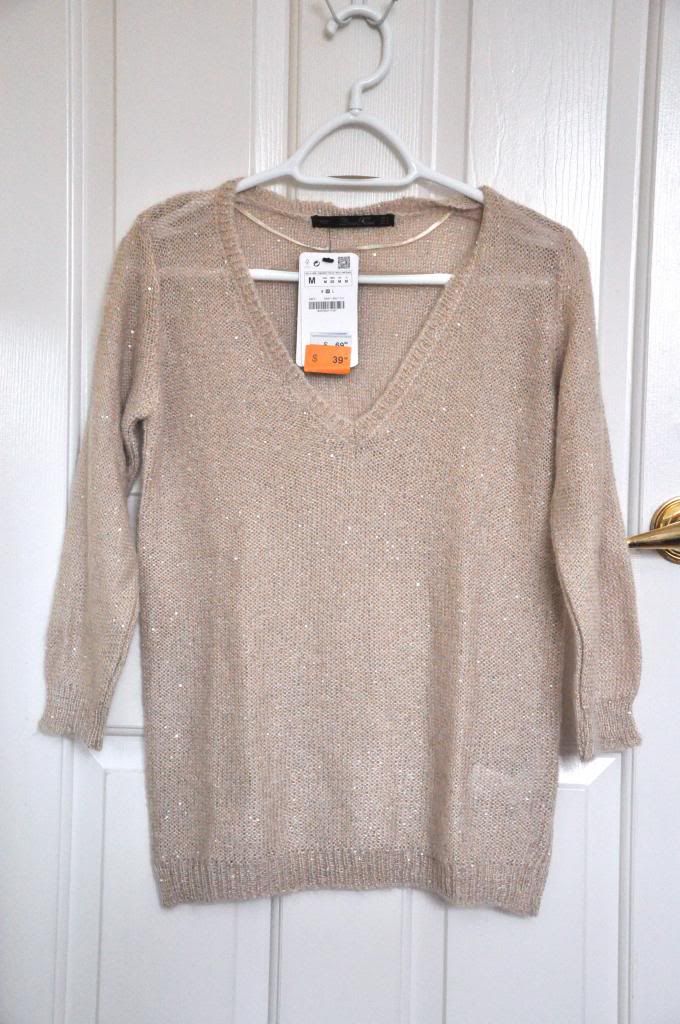 I tried on quite a few sweaters and only ended up with this sequinned at first. It was $40. FYI, sweaters on a hanger does no justice to them.
Then after waiting in a long line and checking out, I saw this beautiful sequinned blue sweater with an interesting blouse detail at the bottom. Skipping details, I was led to believe it was part of the sale but unfortunately when I got to cash I learned that it was indeed not. It's $70... which is my most expensive sweater... but it was too pretty to pass up!
I also got the 6th Season dvd of the Big Bang Theory for only $22 on sale at HMV!! I love that show if you didn't know. Now my collection is more complete.
The other thing I got was this Dior Addict Extreme lipstick in "Cherie Bow" #356 (I did a swatch but the colour looked off so I didn't post it). Lately I've been into nudes/neutral lip colours and got this because I saw it in a haul video. It's a peachy pink (but more on the pink side) and it looks gorgeous on. I really love the Addict Extreme lipstick formulations, they're pigmented and feel moisturizing.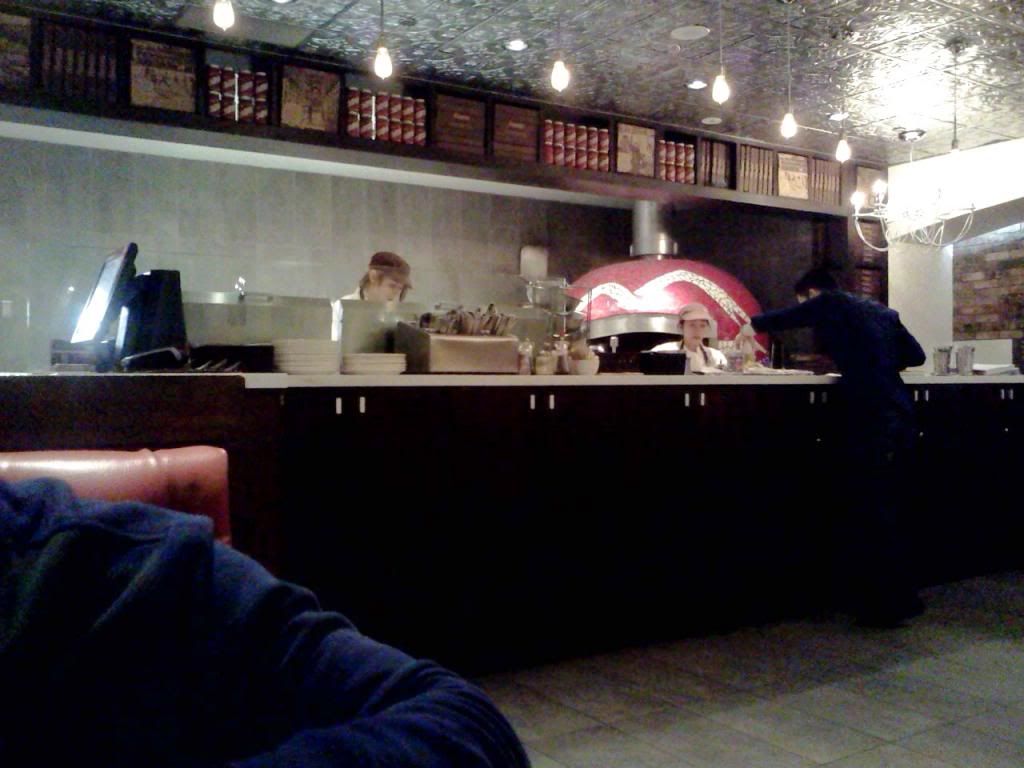 Then the Mister and I went to the food court and saw the Neapolitan Pizza Restaurant that we said we would try the next time we visited Yorkdale. So
Famoso
it was- which eating at a restaurant beats eating fast food at the food court any day.
Taken from the site:
"In the summer of 2005 co-owner Justin Lussier traveled throughout Italy and Naples and fell in love with the mouth-watering fire-roasted pizzas served throughout the country. After eating at Pizzeria Sorbillo in Naples, Justin found a payphone and immediately called his friends and future partners, Jason Allard and Christian Bullock. They soon decided that they needed to bring authentic Neapolitan pizza to Canada."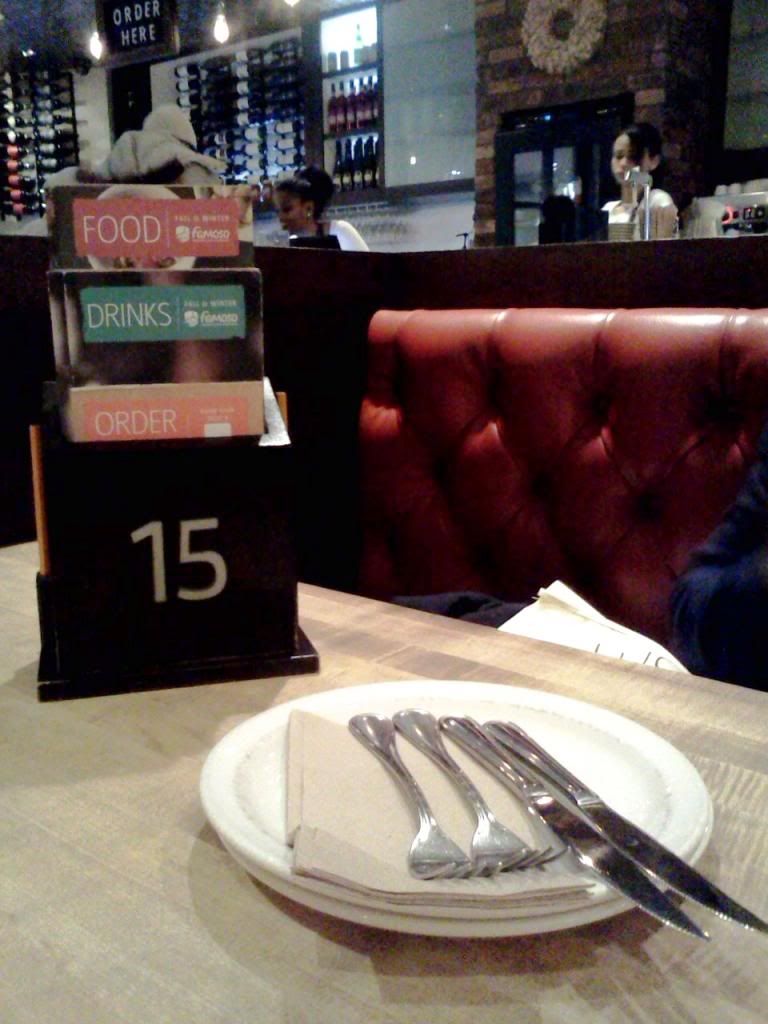 They have an interesting concept (similar to pho restaurants) in that you write down what you want to order and then go up to the counter to place it. You can buy right then and there or after you finish your meal.
For drinks, I order the Caramel Macchiato and the Mister ordered the Vanilla Latte. I liked it okay and the thing we didn't like was how luke warm the drinks were. They weren't even the slightest bit hot.
For our appetizer we ordered the Prosciutto Wrapped Mozzarella Balls. We really liked this dish, it was delicious.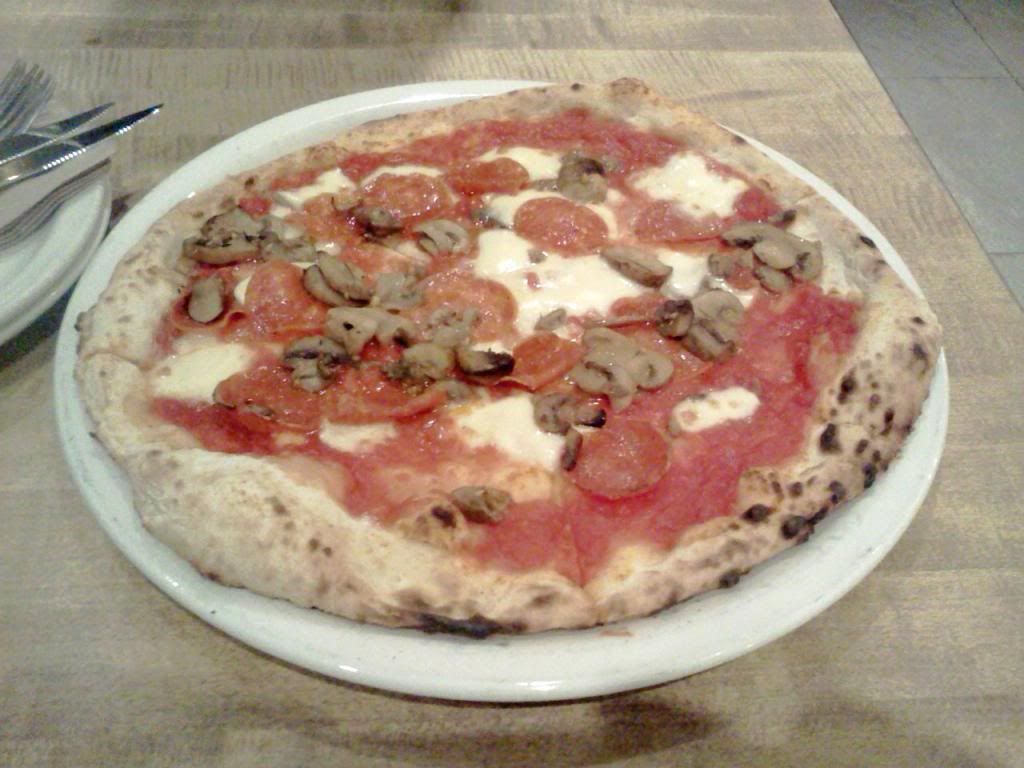 Then for our main, we ordered the Pepperoni and Roasted Mushroom pizza because I wasn't feeling that adventurous that day. I liked it okay too. I think the bottom was a bit undercooked though.
And for dessert, Tiramisu~ lovee. It was the most delicious tiramisu I've had that I can remember. I must learn how to make my tiramisu similar to this!!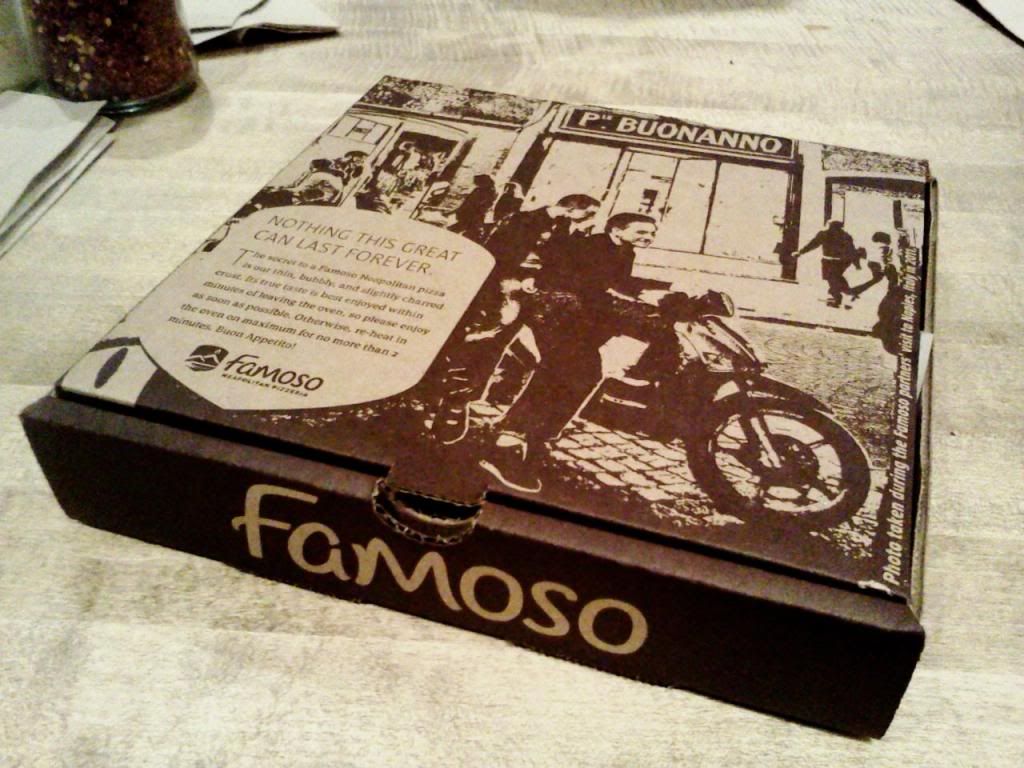 I took the remaining last pizza slice home which was nice because I got to eat it early Saturday morning before work. And for the record, the service here was impeccable. Every single employee was helpful and courteous.
As for the remaining part of our shopping trip, I got only one other thing. Surprisingly I was turned off by shopping for the month of December (perhaps due to Christmas gifts?) In any case, I feel like I've tamed the shopaholic in me... at least for now. I don't have any New Years resolutions but what I have been trying to do is to
buy less and buy better
. After I got my own room I came to realize how much junk I've accumulated through mindless shopping (mostly decor stuff). Now I'm focusing on getting the things I really have been coveting for. Things I know won't just be tossed aside...
And one of those things is... Burberry.
I'll share what I got in another post, but I'm sure you already know what it probably is ;)
Lastly, some oldies- just to wrap up some loose pictures.
The Mister and I ate this instant pho pack that I've had before. It's not as good as the real deal but it sure helps if you've been craving it.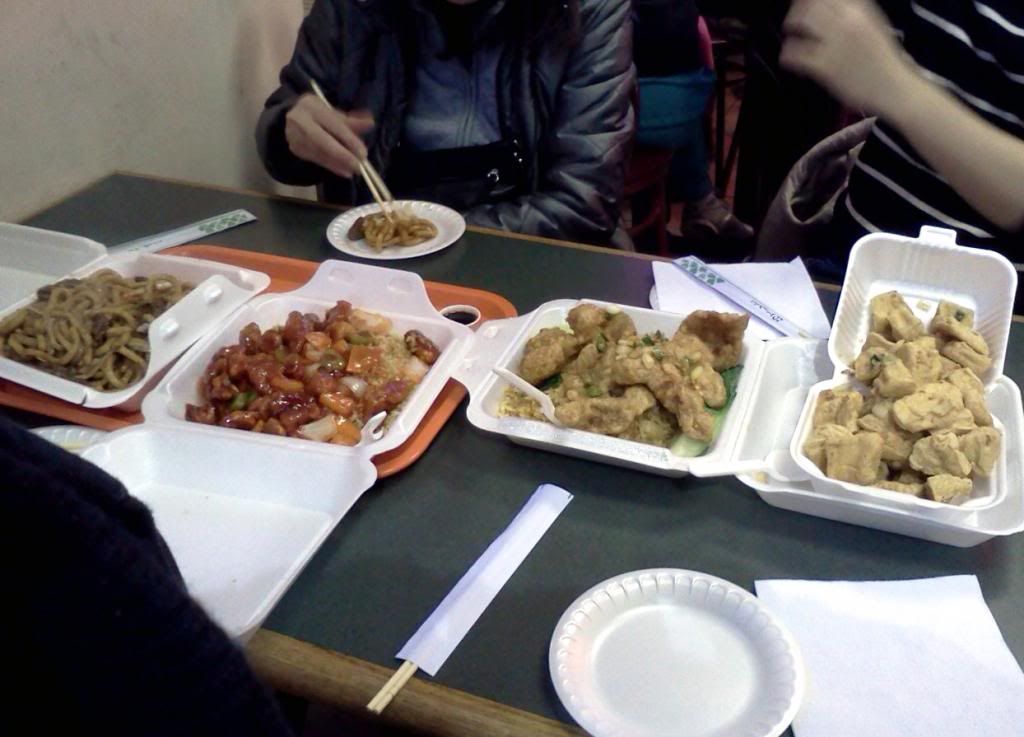 Some good Chinese food at the Dixie Park Centre food court. This is all from the Sea Star.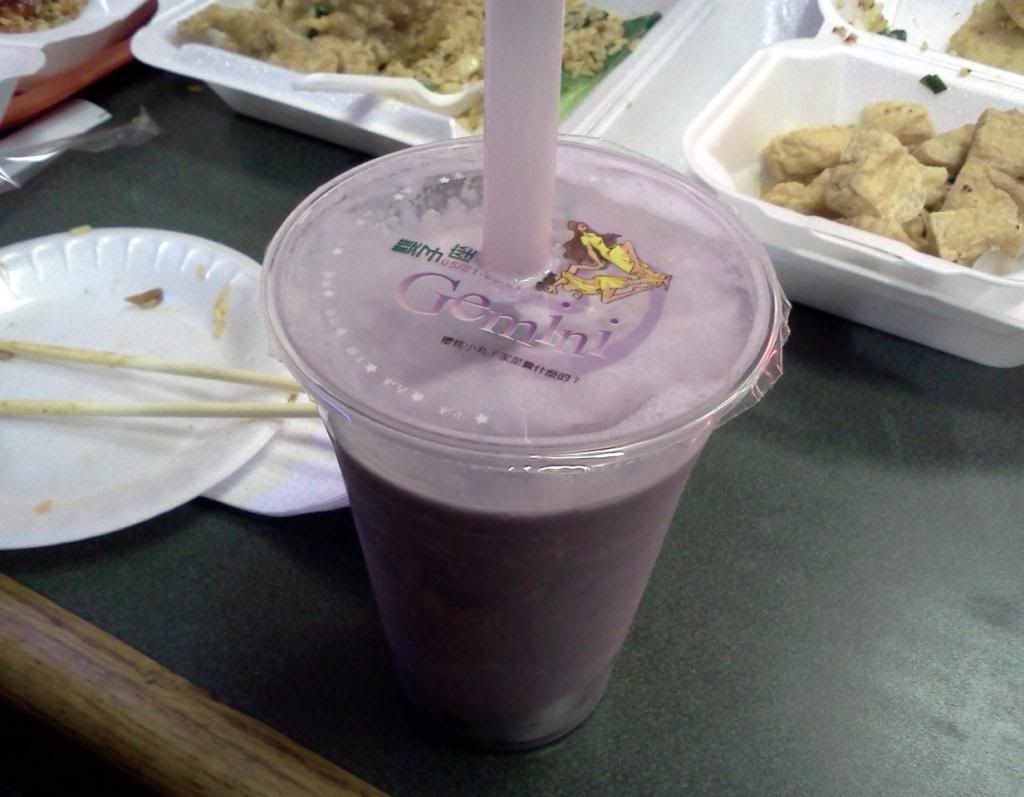 One of the first and best bubble tea places we tried before all the other bubble tea places existed.
"Some people want it to happen, some wish it would happen, others make it happen." -Michael Jordan