Have any of my fellow Canadian noticed how local retailers are amping up the craze for the Black Friday sale frenzy? I've noticed over the years the sales are getting better but obviously nothing compared to the States as of yet. The only things I've bought so far (which was online last night) was a couple $12 deals at Sephora.com. The great thing about being VIB Rouge is that I get free shipping on every order regardless of my order total so that's why I was able to get on those deals. A little later today (around noon) I'll be heading out to the mall with my cousin and possibly my grandmother if she decides to tag along. I'm not planning on shopping the Black Friday sales (because I'm in saving mode) but if I find something nice and inexpensive, I might purchase. The main plan is for me to finish the Mister's gift since today he's busy with work and this is probably the only opportunity I'll get to do it.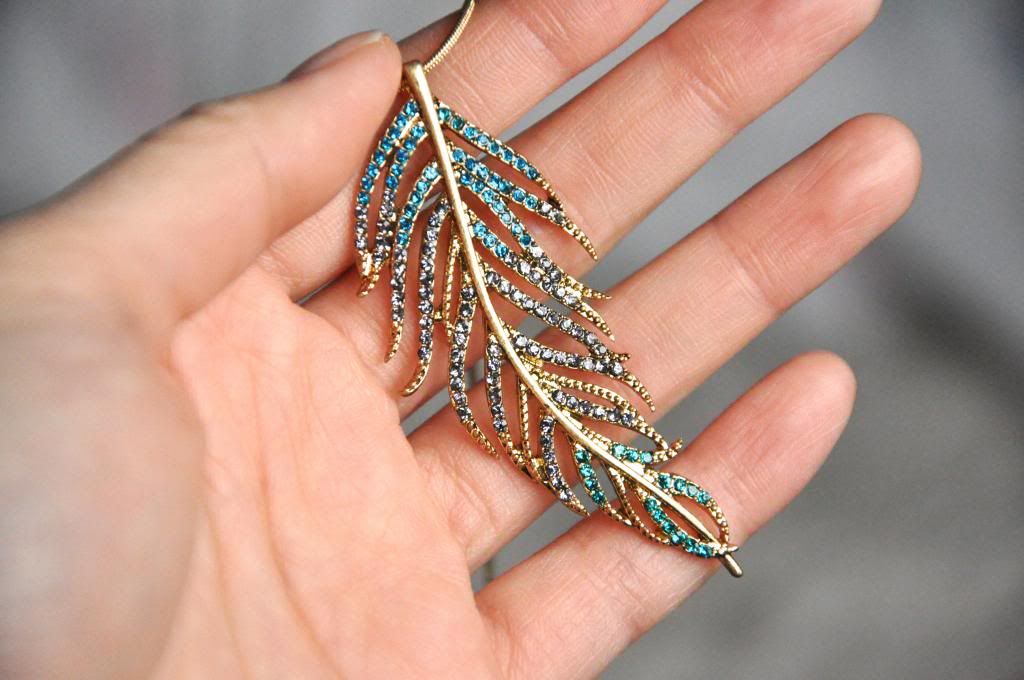 I kept forgetting to show you the Rachel Roy necklace I got back in
this post
in a better light. Here you can see how colourful the crystals are and just how beautiful the feather pendant is.
Lately I've been obsessed with young coconut.
Here's a coconut dessert that I
love
eating. I shared this with the Mister and he loved it too! It's sweet and so delicious. I get it at Ocean's or T&T Supermarket.
And with that coconut craze is coconut water. I've found the Chaokoh brand to be less sweet than the other two brands. My taste preference pretty much goes from left to right, least to best. The first one is all natural though with no sugar added and no pulp. The Foco is nice and sweet and the Grace one tastes best because it has more of an authentic coconut taste. None of these beat the coconut dessert above though, probably because it's so sweet because it's a dessert. So good.
Now I'm off to get ready! At least I'm going by bus so I don't have parking to worry about.
"Fake people are the worst people. They always appear to be happy, when inside they're so jealous and hurting over someone else's life." -TheLoveStories (Twitter)