Some things as of recent has reminded me of how important it is to stay true to yourself no matter how many opinions say otherwise. A few years ago I was going through a rough time, so rough that I ended up turning to my blog for help. The moral support meant a lot to me and I appreciated everyone's suggestions, but I quickly came to realize that not all suggestions are meant for everyone. In the end I felt like I was trying to be someone I was not. It was a good lesson to learn that I should always stay true to myself. No matter the result, it's better to know you handled the situation on your own terms.
Anyway, I'm a bit late with this post but I did take pictures so here they are. Thanksgiving this year went a lot more smoothly than previous years. My younger sister and I cooked up a storm in the kitchen all day and timed it out perfectly. Timing was never on out side before- we always ended up serving dinner about an hour late lol.
My younger sister made the main course, two chickens instead of turkey, and she also made squash soup and the asparagus. I made the many potato side dishes and dessert.
First was the baked potato. For years I said I would try making baked potatoes for Thanksgiving or Christmas dinner but never did until now. For the topping I had several options for people to choose from which included sour cream, chives, green onion, bacon and cheese.
I also made roasted sweet potatoes- one plain with butter and the other was Japanese sweet potatoes with scallion butter. The Japanese one was
so
darn good. I will definitely make it again and make a post on it!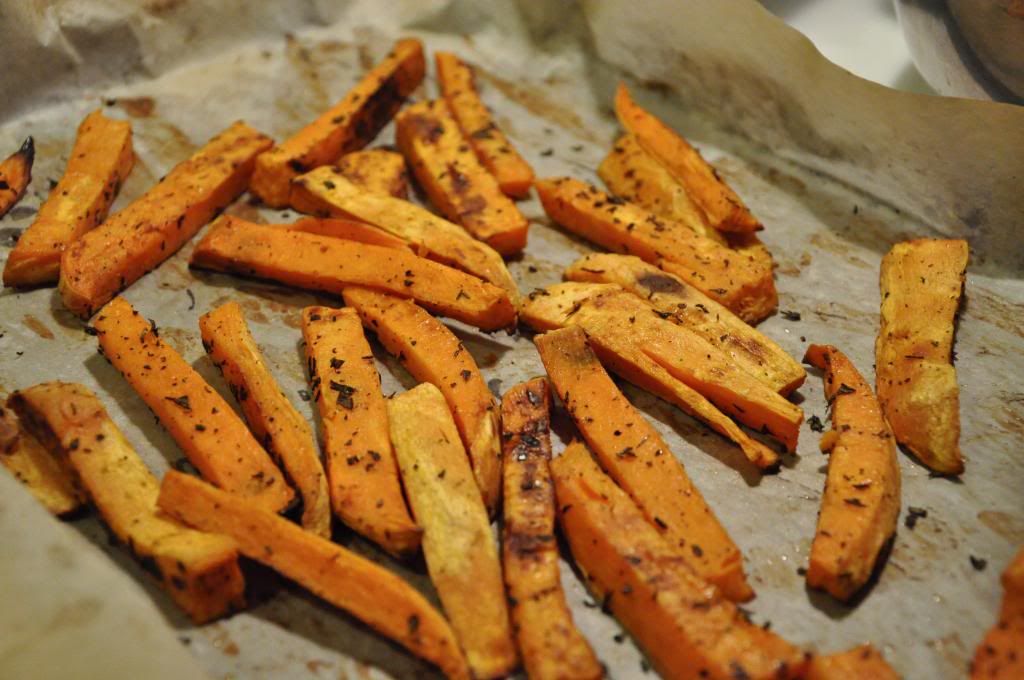 And lastly, I made sweet potato fries. Just covered with olive oil, fresh rosemary, salt and pepper to taste.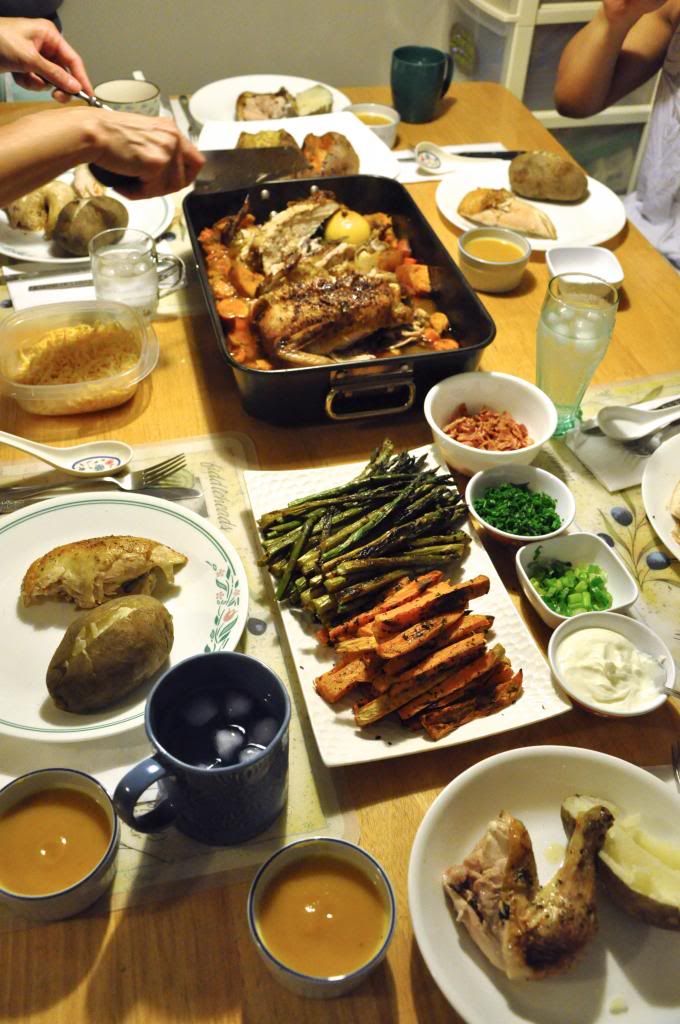 It was some feast!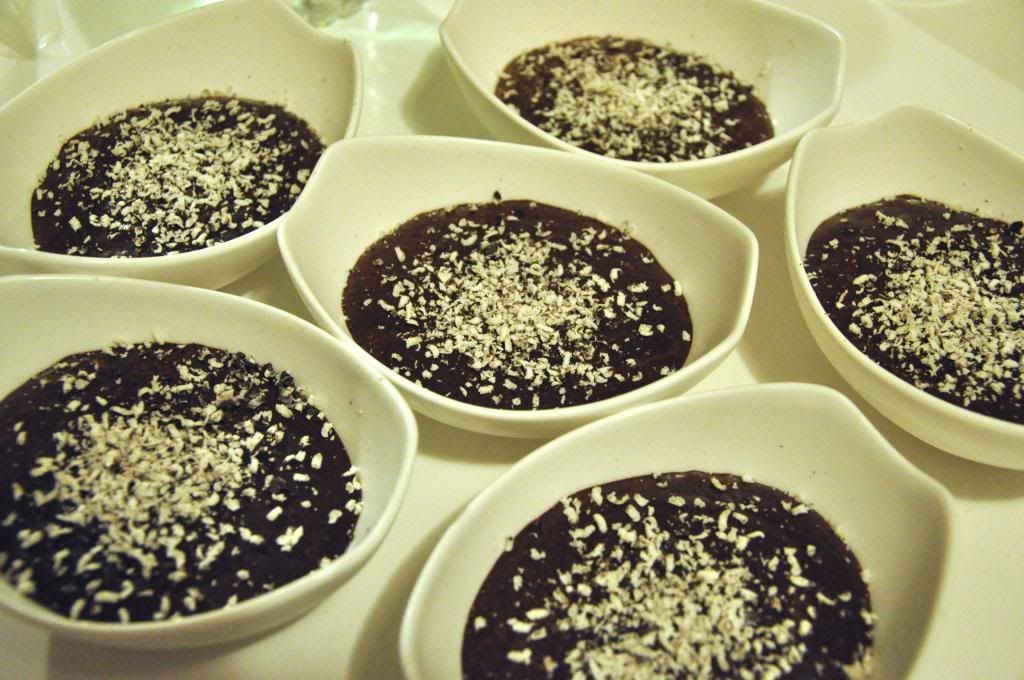 And for dessert, dark chocolate mousse. I'm *planning* on getting back to doing recipe posts again. They take a lot of work and they're very time consuming though which is the reason why I stopped. But I'll definitely give it a shot again. Just don't know when.
"Never argue with a fool; onlookers may not be able to tell the difference." -Mark Twain