I am the type of person who likes to physically see where my money has gone to. I could literally point out the things in my room that I spent my money on- whether that be my bags, my MacBook, jewelry, clothing, high-end makeup, billions of candles etc. With all this physical evidence it is no wonder that I had, not one, but two very close people to me ask me how I manage my money. How is it that I'm able to obtain all the things I want without breaking the bank?
Ever since I was young, I was always good at handling my finances. I almost always got the things I wanted (cds at the time) but yet still had money in my pocket. Is this what they call the dragon's life? Kidding aside, I do have my own method. I basically try to live within my means. And by that, I mean not spending beyond my limit and balancing what I want with how much I can afford. I also take into account the expenses that are fixed (ie. student debt, rent, savings) and place it as my first priority. Anything after bills and savings is pocket money.
For me personally, my monthly income is variable and not fixed since I'm not on salary. Keeping this in mind is important because I can't assume that I can spend the way I did this month next month. You always have to adapt and underestimate how much you think you'll make in order to cover all your expenses.
So the best thing to do is to set some money aside and put it into savings and allocate money for the things you need or want. The following are three different categories of expenses that occur for me.
1. MUST
This is the obligatory expenses that need to happen whether that be daily, weekly, bi-weekly, monthly, quarterly or annualy. Get this sh*t together because it isn't going to go away just because you turn a blind eye. This includes all and any loan payments, rent, credit card bills, phone bills, gas and electricity bills etc. Things in this category also include groceries and other things such as replacing a broken laptop or phone, appliances, car repairs etc.
2. NEED
This is putting aside money for things that you need. These include replenishments for things such as shampoo, soap, laundry detergent, toilet paper etc., or can include things that may
seem
like a splurge but either need to be replaced or purchased, ie. replacing worn clothing, a new pair of winter boots, etc. Basically anything that is essential or you feel is needed soon- it could be for work or for some upcoming engagement of some kind; but if you could reuse or repurpose, then it's better than buying something new if it's not necessary.
The difference between the "need" and "must" category is that you can technically survive without any of the things listed in the "need" group (keyword is technically). Although it's gross to not have soap, you can find other methods to suffice for the time being (ie. doubling shampoo as soap) until you can get yourself back on your feet. On the other hand, things in the "must" category cannot be ignored or looked over. Needing a laptop or phone in this day and age is sometimes necessary to hold your job or find a job in the first place. That's the difference between the two categories- what you have to do with, and what you can do without for a period of time. The "need" section gives you some buffer room whereas the "must" section gives you no buffer room.
3. WANT
This section is saving up money for something you've been coveting for a long time. For me it's a Burberry scarf, and after some months of saving, I'm going to buy it soon!! It's wise to save money up for something you want or put money aside for frivolous/impulse spending. This way, you give yourself some buffer room to absorb any impulse shopping (just make sure it isn't a regular occurrence). The last thing you want is finding yourself debating on whether or not to take some money out of your savings account. Saving for something and finally getting it also makes the wait more worthwhile.
If there was one key thing I would want you to take away from this post, it's to prioritize. When you prioritize, you get the things that need to be done, done. And once the necessities are out of the way, you can then move on to prioritizing your wants. It's a simple idea but sometimes people get too ahead of themselves and find their way into money problems.
And with all that said, here is another Swarovski piece that I didn't exactly save for but did set money aside for.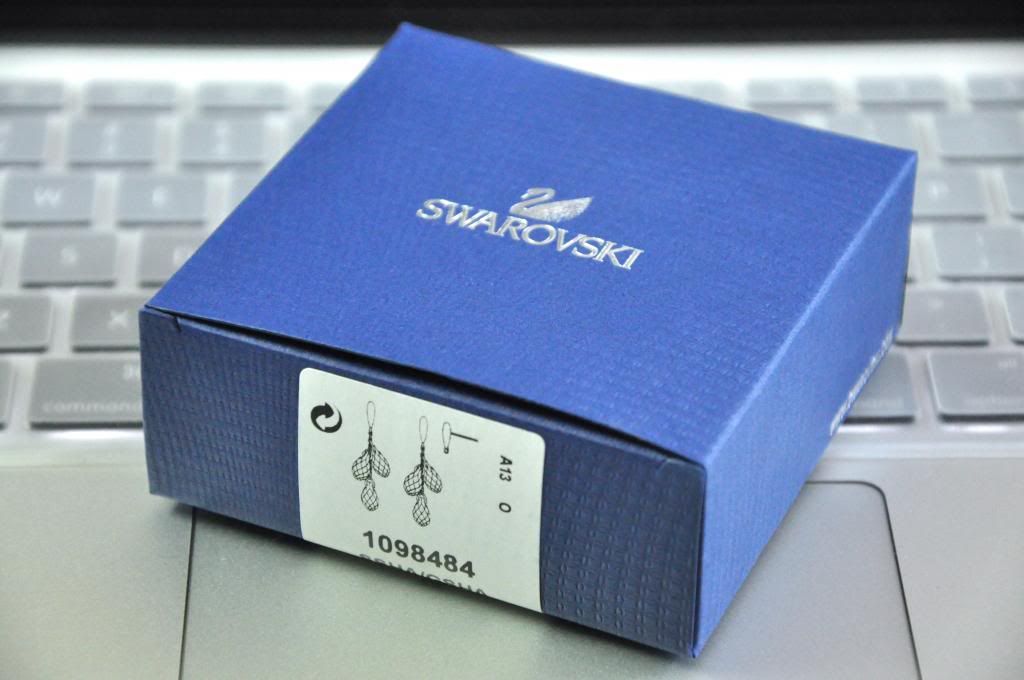 I
love
Swarovski for their earrings. Yes, they are expensive but they are
beautiful
. When I first saw this pair of earrings on the Swarovski website, I was in awe. Then when I went into stores to see it in person, I was completely mesmerized. I immediately put it on my wishlist and of course put in the time and effort to get this piece that I coveted for.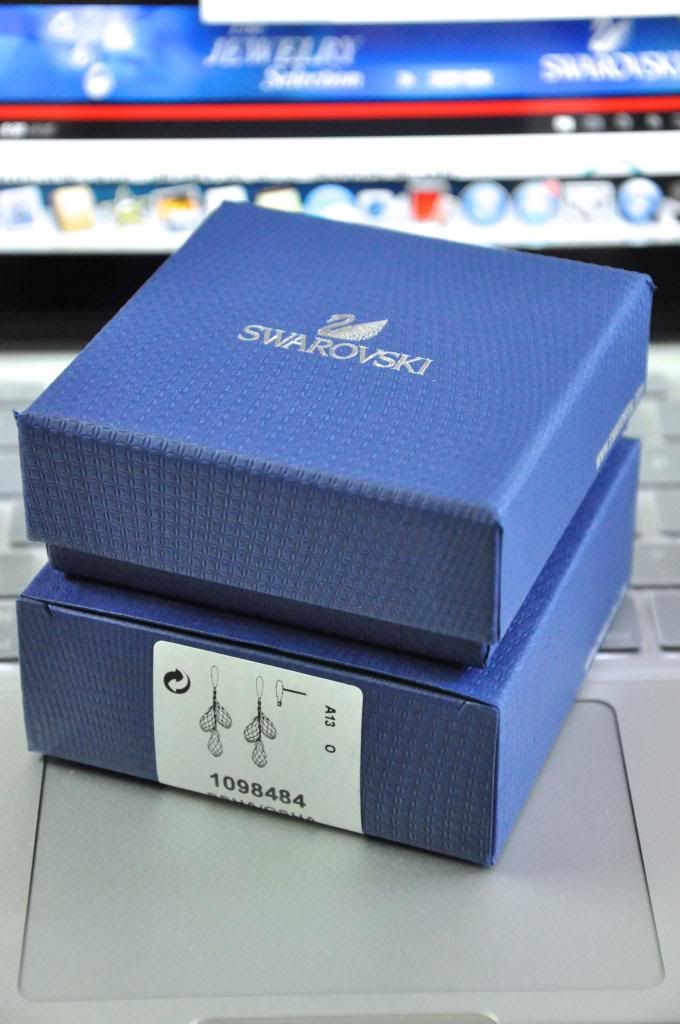 Some of you might think I'm crazy- because even my own sisters think I'm crazy for buying these, but among all the cheaper jewelry I have decided to invest in a few good pieces of jewelry. First of all, the quality is the number one difference, and secondly, I want to have pieces that I can use for years to come. Timeless pieces are what I'm aiming for.
Are they not one of the most gorgeous earrings you've ever set eyes on? The shine factor is out of this world.
I've already worn these out and my goodness they sparkle so much that it shows through even when my hair is down. They're my most glamorous earrings I own to date. I'm so glad I got them.
Disclaimer: I am by no means a financial expert. This is my own personal experience and opinions.
"If you love someone you would be willing to give up everything for them, but if they loved you back they would never ask you to." -Unknown