Taking a walk with the Mister on Philosopher's Walk.
One last
crazy
haul post and then I'm off for a dry-spell- no more shopping for the next month!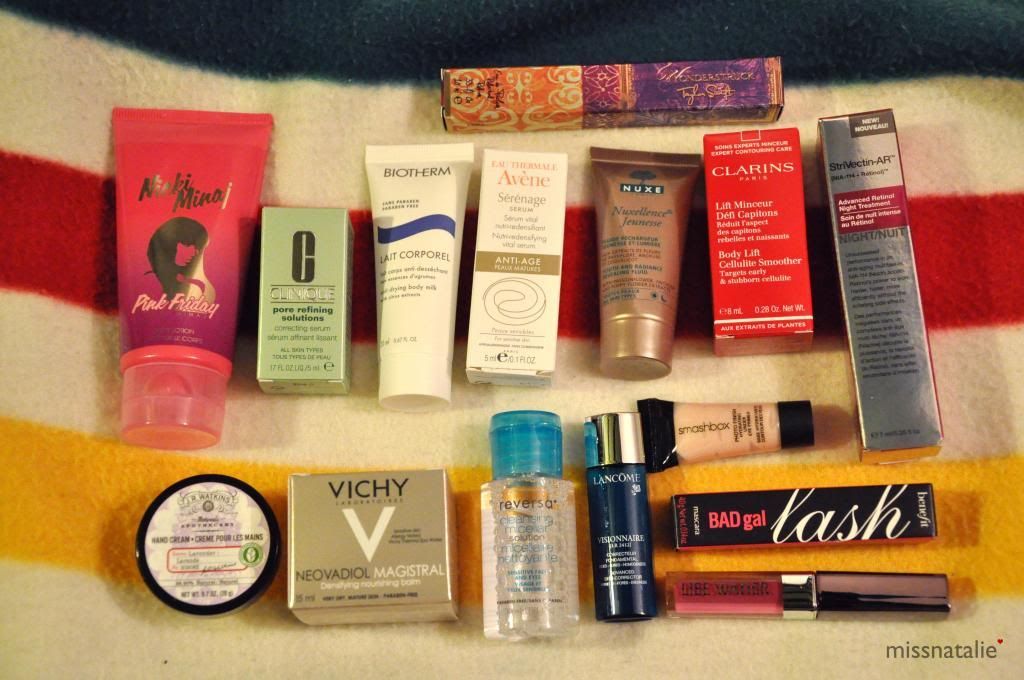 Earlier in the Spring Season Shoppers Drug Mart had their Spring Bonus where you had to spend x amount to get a bunch of luxury samples in this cute cosmetic box (you might have remembered the
Fall Bonus
I partook in too). I always try to plan in a way that I get the bonus when they have their 20x the points event too so that it's an even sweeter deal. I'm so glad this time around they had a nice cosmetic case unlike that awful space-like bag in the last bonus. These bonuses are so much better because luxury samples like these cost 100 points each at Sephora!
Yes, I've kicked back into my love for Dior :x I have this new obsession over lip products lately which you will totally be able to tell by the end of this post. I bought the 3 Dior Addict lipsticks and a coral lipgloss to get enough for the Spring Bonus. The lip glow products I bought during another 20x the points event.
I got two things from Dior's Cherie Bow Collection for Spring, the eyeshadow quad in "Rose Ballerine" and Dior Addict lipstick in "Charmante" #437. The eyeshadows are iridescent but more on the sheer side which I prefer. "Charmante" is a
gorgeous
coral shade; it's more on the balm side than a lipstick.
Here is what I got from the Sephora 15% off sale. Since I'm VIB I got a free sample bag and I also re-qualified for VIB status so they gave me another card lol. This time I
really
took advantage of the sale as I went back 3x! That's a first for me. I got another Dior Addict lipstick, the last Fresh Sugar lipbalms I needed to finish my collection (oh heck yes I did), YSL lipsticks (I've already started collecting a few), and a couple skincare products from Caudalie.
My collection is complete! I'm so happy to have them all because it took me a while to collect them all.
And here are all the YSL lippies I have right now. So far I have a Rouge Volupte, a few Volupte Sheer Candys, and a few Rouge Volupte Shines. I will let you know which ones I love most in another post. And I also got myself the Chanel Natural Finish Loose Powder in 20 Clair. I like to use it to set my liquid foundation or on days when I want to powder but don't want any coverage. I'll talk about this again when I get more face products a few months down the line.
This is my latest purchase. I ran out of my Lancome cleansing water about a month ago and went without it because I wanted to wait until The Bay came out with a Lancome gift with purchase event. This is still on-going now if you wanted to participate. The SA was extremely helpful and told me about this special limited edition bonus sized bottles Lancome had for their popular products which included the cleansing water. For double the amount it was only about $2 more! What a great deal!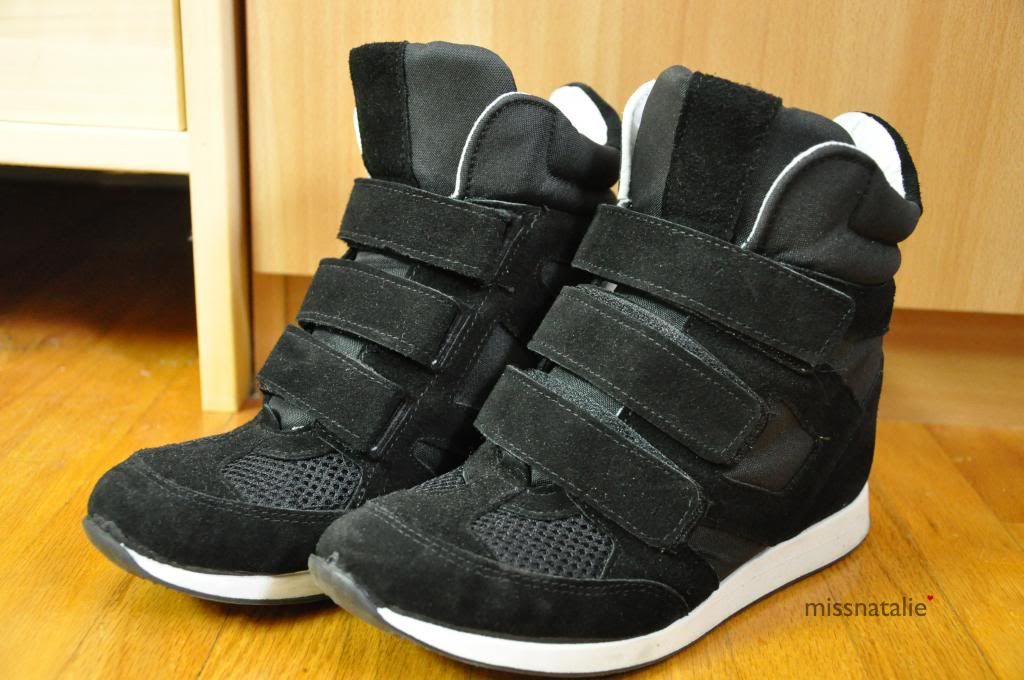 Sneaker wedges. You either love 'em or hate 'em. I love them. They are exactly the style I was looking for. Before sneaker wedges came out, I had been looking for a funkier street style shoe that had a high top. But all the ones I looked at were too colourful and too hip-hop/gangster/basketball for me. Only the boys had cool shoes, girls always have a limited selection when it comes to these kinds of things. So when these came out I was jumping for joy. The Mister bought these for me. I had been eyeing these at Aldo ever since they came out so I was super happy when they finally went on sale. They are super comfy; the only downfall is that the insoles inside suck! They literally came off and are now sliding down. I need to have them replaced.
Indigo bangles that came together and H&M bracelets that came in a pack. I mainly bought the H&M one for the bracelet to the farthest right. I think it would pair so nicely with a lot of my clothing.
I planted these seeds a couple weeks ago but didn't have time to share. They've already started sprouting! Garden update will come soon after I work on it some more.
"My goal is simple. It is a complete understanding of the universe, why it is as it is and why it exists at all." -Stephen Hawking