Most of the time I think the posts I currently work on are not that interesting, but in retrospect, they're not as bad as I thought they were. To be honest I feel uninspired to blog these days. Perhaps it's because I'm totally exhausted from work and time seems to be moving relatively quickly this year for me. Time can flash you by if you don't appreciate the present, but it's hard for me to do that when all I look forward to is the weekend since my workplace is such a killer..!!
Over the weekend the Mister and I visited the Distillery District for their Christmas Market since it was the last weekend to do so. Before we went, we were too hungry so we decided to eat at a McDonald's since it was nearby the post office where I had to send a package to the Mister's sister.
It was
so cold
. Next year we are definitely going to go earlier because the temperature drop this last week has been way too cold to be able to enjoy any outdoor activity that doesn't involve winter sports or something to do with the snow. We had to keep on ducking into the stores or standing by the patio burners because we were freezing.
We got a red velvet cheesecake at a bakery.
We were also going to get some churros at one of the stands but they ran out :(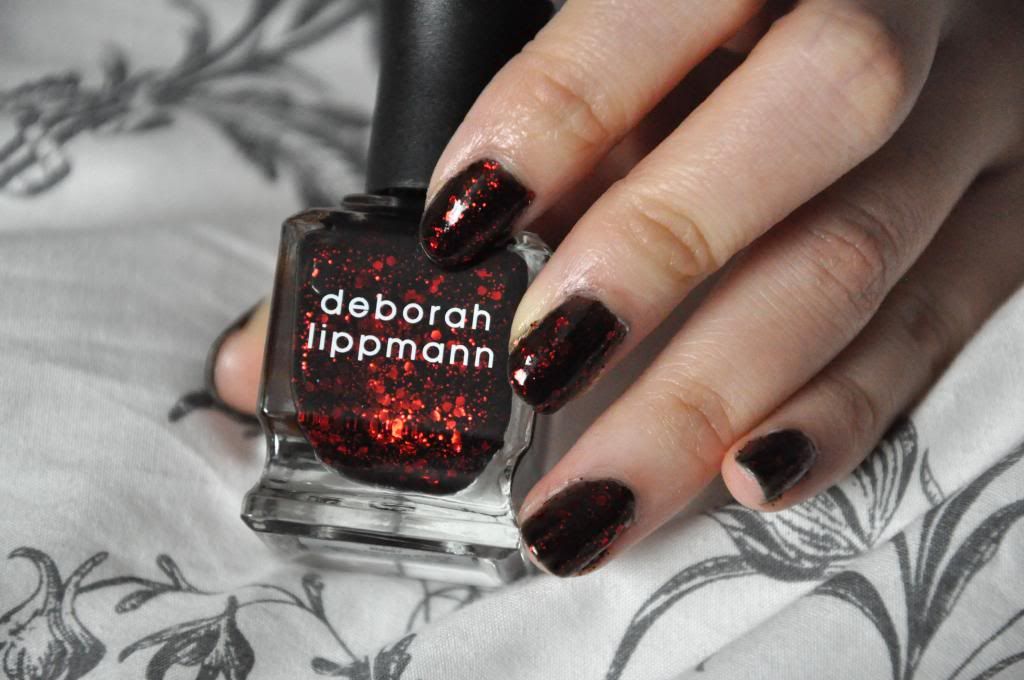 I got my sister to paint on my Deborah Lippmann nail polish in "Ruby Red Slippers". It's pretty sheer with one coat- similar to Revlon's "Facets of Fuscia" where you have to build up the colour. My sister had to do 3 coats to get the full effect and opaqueness. It looks like a lovely colour for Valentine's day, no?
"The heart is the center of our chest but it beats at the left side. I guess that's the reason why the heart isn't always right." -Unknown