So I went shopping on Friday with my cousin and grandmother like I mentioned in my last post. I didn't go Black Friday shopping though because I was on a mission to finish The Mister's Christmas present and had items in mind that aren't Black Friday sale material. At the time, my cousin and grandmother hadn't arrived at the mall yet so I decided to kill some time at Target. I ventured into the beauty department to see if I could find the last Sonia Kashuk face brush that I've been desperately trying to obtain since April. It's always sold out but miraculously this time
I found it!
I was
so happy
and lucky because it was the last one in the store no less.
But then... my trip to Target went downhill from there. I'll be brief because I don't want to remember this unpleasant encounter in detail but basically Target sucks at couponing. They don't have properly trained staff when it comes to couponing and I would rather spend a few cents or dollars for a item not on sale at Walmart than have to deal with couponing with a sale item at Target. Apparently they have been misinformed about what "cannot be combined with any other offer" is. It doesn't mean you can't use coupons with sale items, it just means you can't use it in conjunction with other coupons. And it wasn't just the cashier who was rude, the team leader (manager of that area) wasn't all that pleasant to deal with either. I just detest how she said "We'll let it go this time" which just sounded insulting.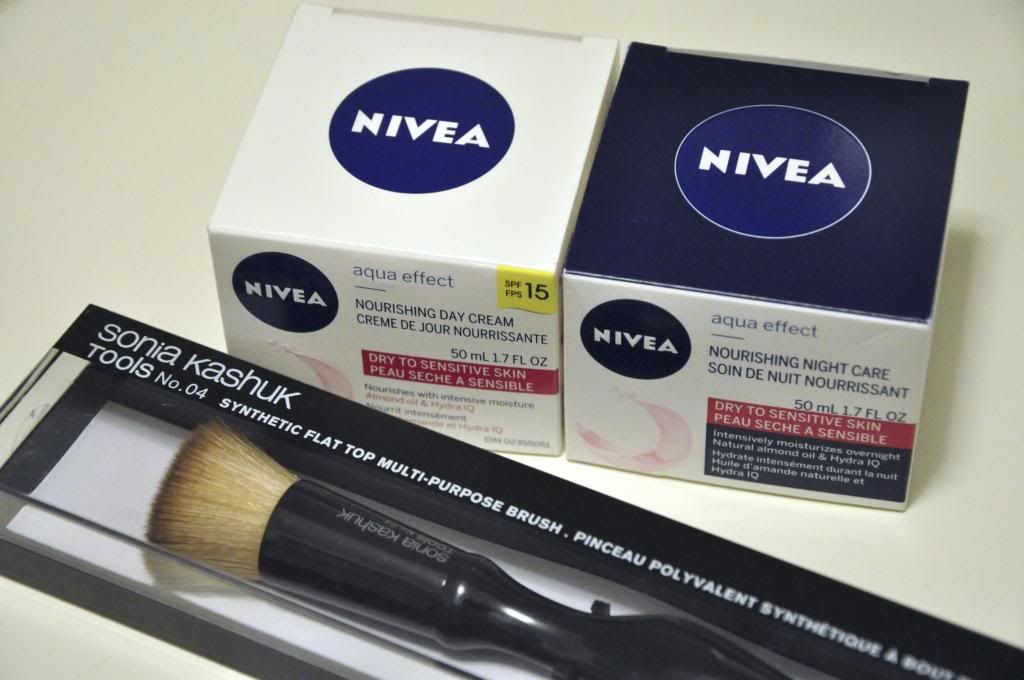 Brushing that aside, in the end I got away with using two coupons on my Nivea face moisturizers and of course the highly coveted Sonia Kashuk brush. Now that I have all the face brushes, I can't wait to write up a review post for you guys after I use them some more. Sorry for taking so long but it just didn't feel right not having them all together!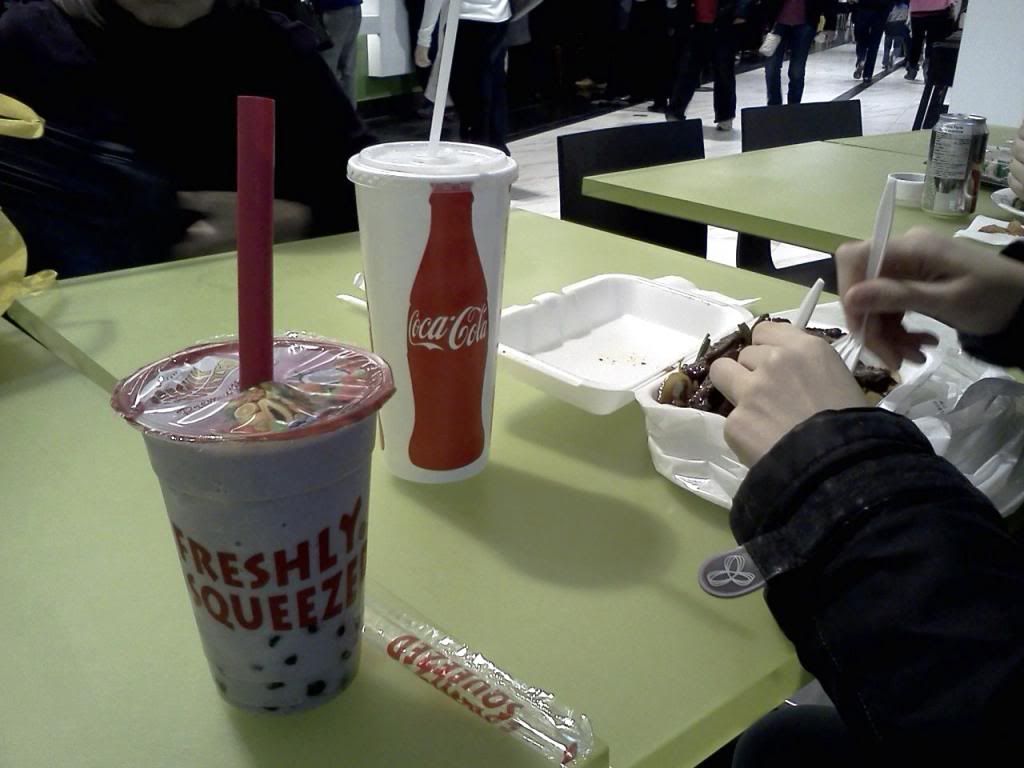 As for Black Friday shopping, I was tempted by some really nice Christmas/Holiday candles at Bath & Body Works but resisted because I'm in "saving mode". We pretty much just skipped over the stores and I didn't even walk into H&M or Zara or any of those stores because I was on a mission.
We did visit Whole Foods (first time for me) where I picked up a Fuji water bottle (which tastes so crisp and clean) and a snack for the Mister. All their food looks so good and fresh but it was hella expensive! We also dropped by Crate & Barrel which was really nicely decorated for the Holidays inside.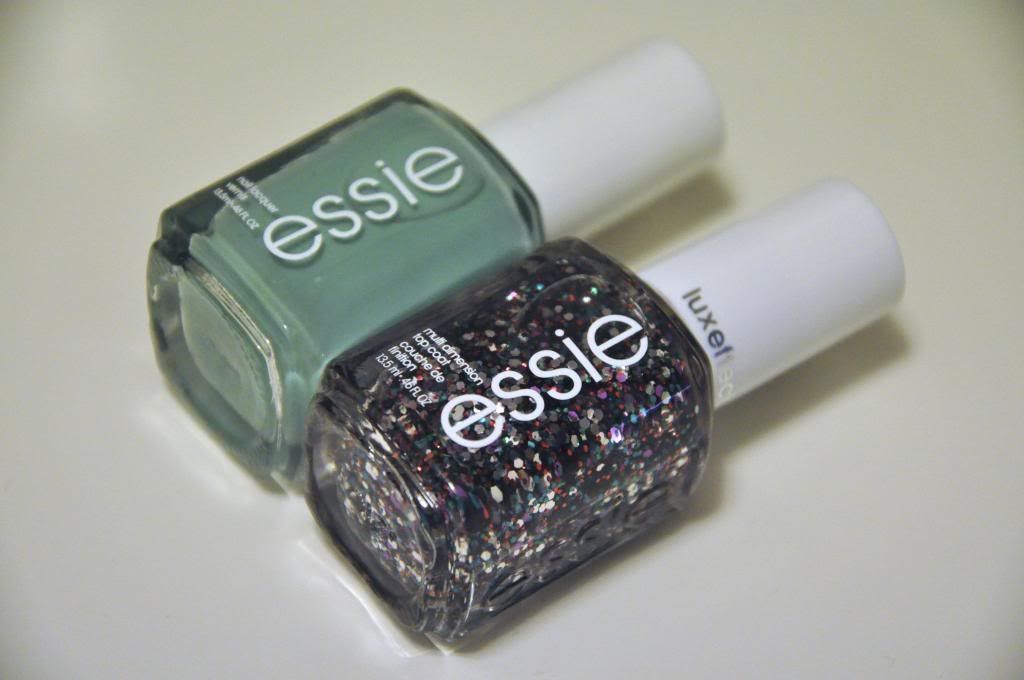 The only other two things I got were these two new Essie Luxeffects nail polishes I've been trying to track down. I checked Shoppers Drug Mart, Rexall and Walmart several times but it was only this trip to Walmart that I finally found them in these sets. I wanted to buy them alone but seeing that I'm having trouble finding them, I decided to get the sets anyway. These sets costed $14 each, which is cheaper than buying a single Essie nail polish alone plus it comes with a mini glass nail file. The other nail polishes they're paired with look nice too so it was a good deal to be had. The first set includes "Chincilly" and "Stroke of Brilliance" and the second set includes "Turquoise & Caicos" and "Jazzy Jubilant"- which was the Luxeffects that I was dying to get.
I only did swatches for the second set today.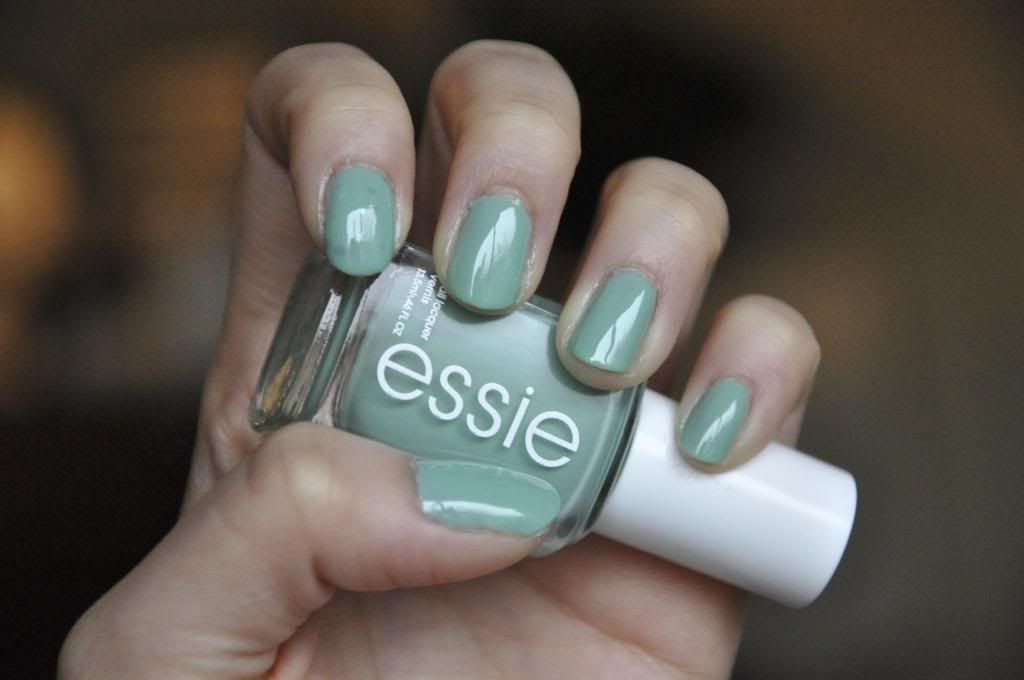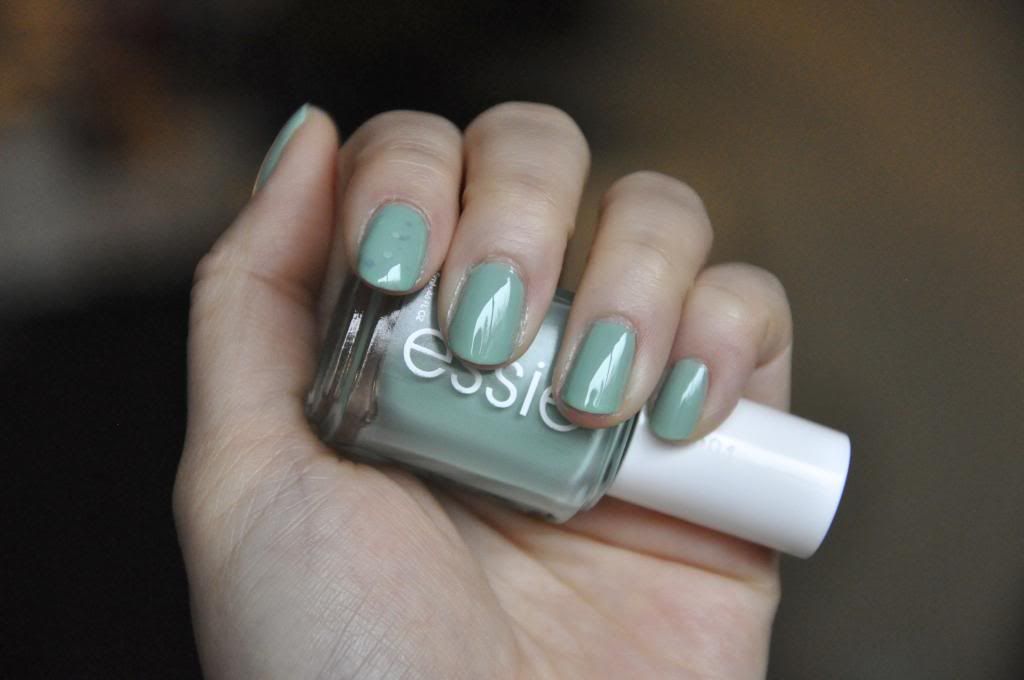 This is swatches for "Turquoise & Caicos". If you're wondering what's on the nail of my index finger, it's "Jazzy Jubilant" painted underneath. I prematurely painted it on before getting a more opaque colour of "Turquoise & Caicos" so I just painted over it with more "Turquoise & Caicos". I painted 3 coats.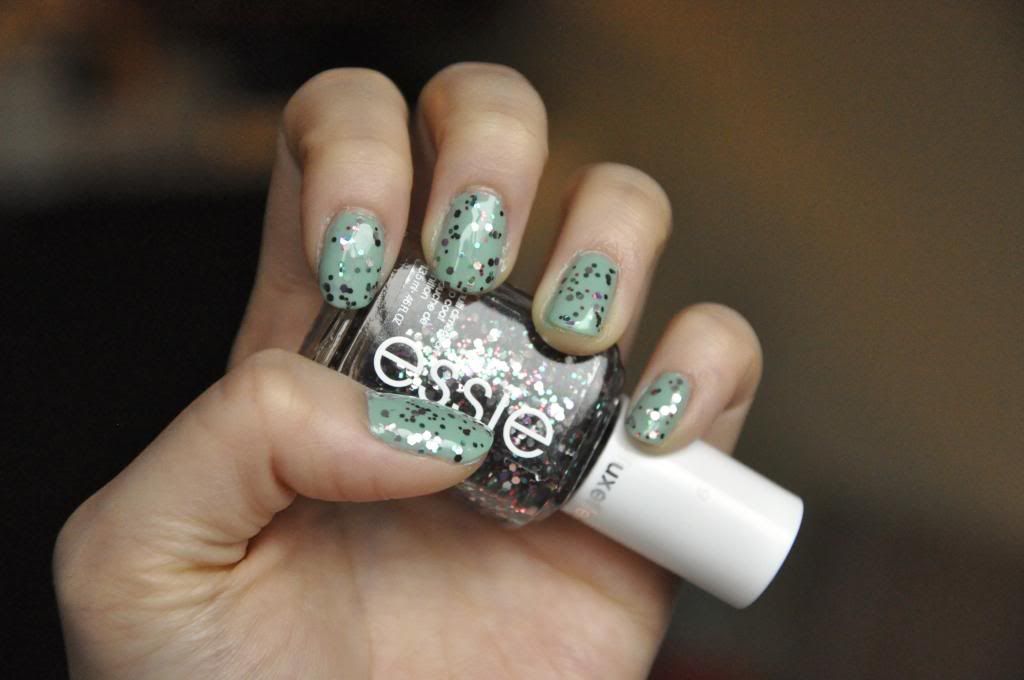 And here is one coat of "Jazzy Jubilant" on top of "Turquoise & Caicos". I will do another swatch of 3 or more coats of "Jazzy Jubilant" to get the full effect and to see just how brilliant it looks alone. It's very festive and very Holiday-ish!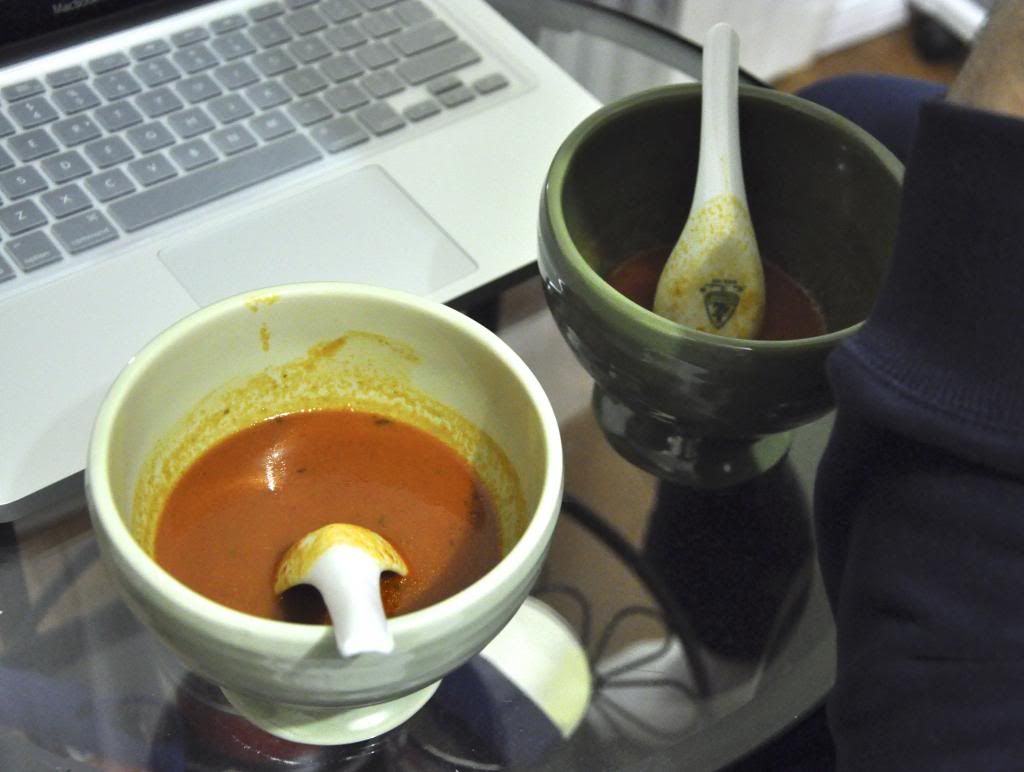 On another life update, lately I've been feeling down which has made me forget about happiness and the better side of my life. My sister reminded me that I need to go to my happy place during times like these. After talking to her I felt a lot better. And what made me shoot to the stars was when the Mister came over yesterday. He made me forget about all my worries and stresses. Today I've let go. I remember my family, the Mister, my friends, my goals and dreams, the Holidays, date nights, good food, travel, my hobbies etc. And now I'm happy again. I don't want trivial things to bring me down and I know there's more to life than to focus on stupid things.
To the Mister because I know you are reading: I know it hasn't even been a year yet but you've shown me more love than I ever could imagine for myself. You calm me when I am riled up, you soothe me when I am hurt, you make me laugh during times that I am sad, and you lift me up when I am down. So I just wanted you to know: Thank you for being my rock. I love you xx
"Find a heart that will love you at your worst and arms that will hold you at your weakest." -Unknown