The weather has been crazy gloomy, windy, and rainy these past couple of days. Sunday night when I was driving the Mister to the bus station the leaves were blowing around like crazy and there was garbage and all sorts of things on the road. It's times like those that make me feel so thankful to have a roof over my head. It's scary to think of being stranded out there on the streets at night during a storm. But I believe the storm has now passed and tomorrow will have better weather. I heard that us Canadians will have a pretty brutal winter this year- which scares me into wanting to be prepared for the crazy winter storms and possible power outages.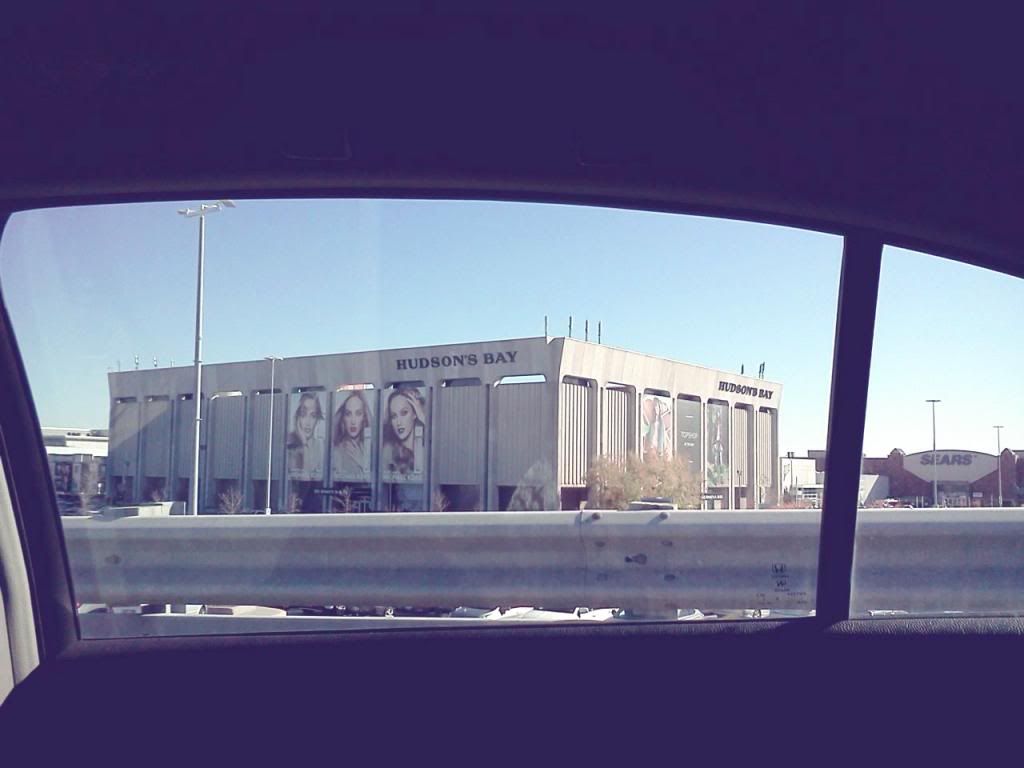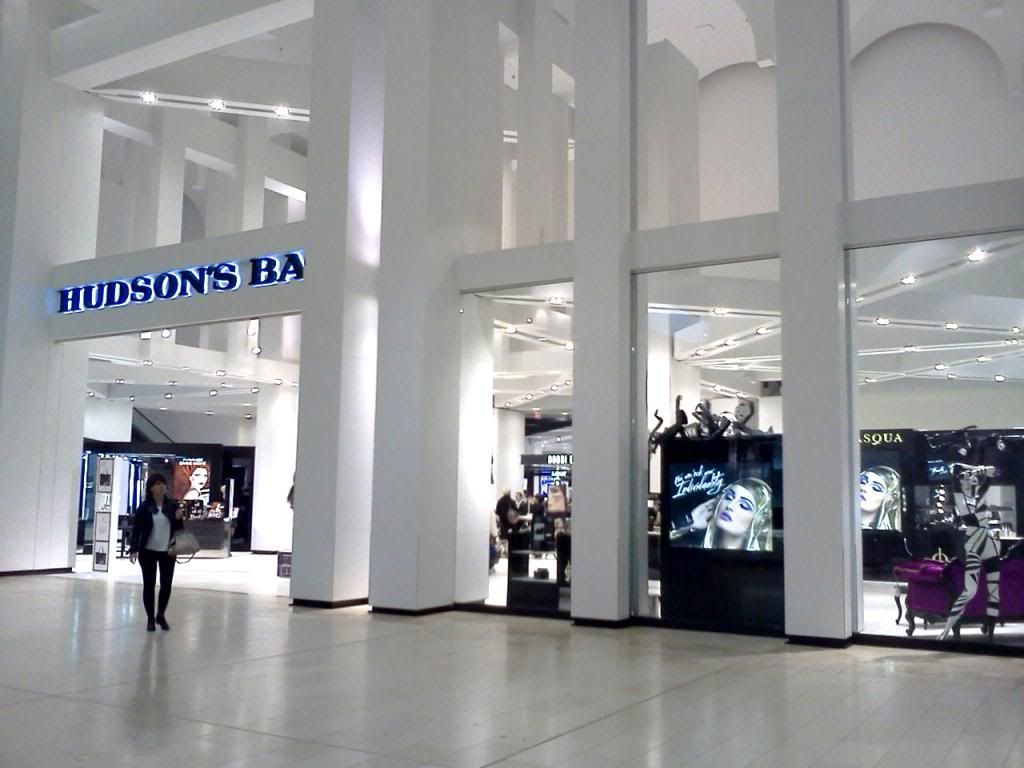 Anyway, today I wanted to share with you a trip I made to Yorkdale Mall with my family. It was the last weekend of Bay Days at The Bay which only occurs twice a year. We wanted to specifically go to Yorkdale because they had a better selection of pretty much everything since Square One and Sherway Gardens' The Bay stores is undergoing construction which affects the shopping experience. With all the updates, Yorkdale has now become my favourite mall- shopping heaven!! But I'm sure after Sherway Gardens finishes renovating, it'll take top spot once again.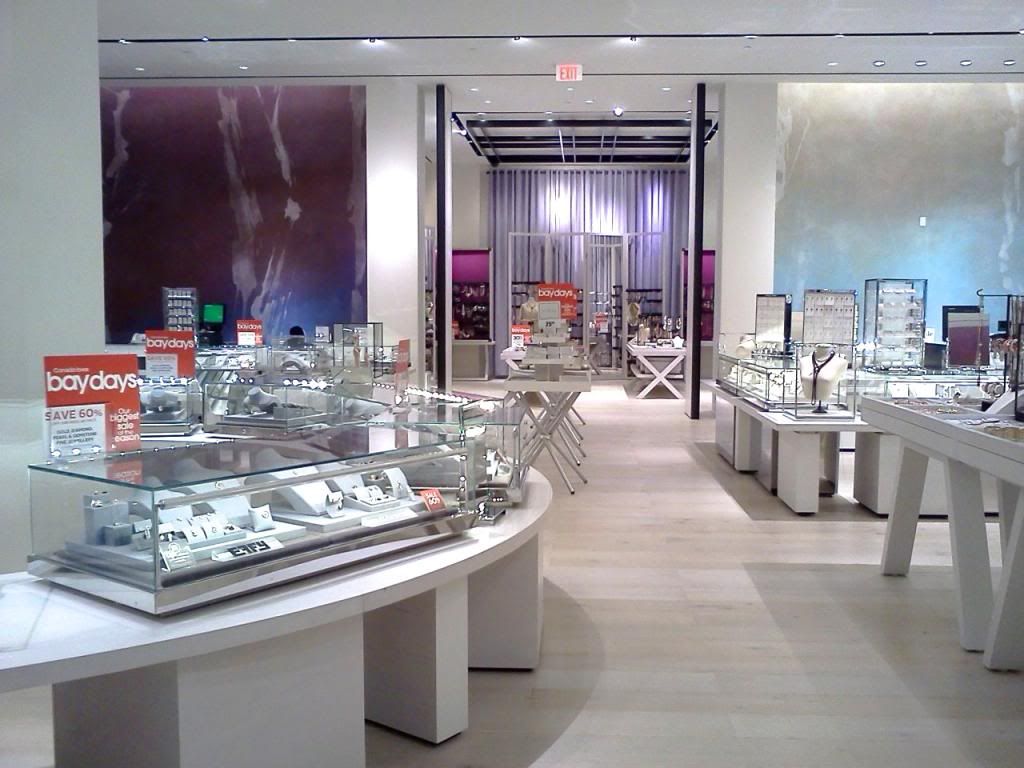 I was only interested in the jewelry section since I made myself choose between clothing and jewelry to spend my money on. Need to save money somewhere right?
BCBGeneration.
The Mister ended up getting these two BCBGeneration bracelets for me. He didn't come that day with me and my family. It was the week before when I went with him alone here. I fell in love with the black one the moment I saw it. The band is made of some sort of rubber material whereas the other one is just a faux leather material. It feels really nice and these were originally only $12! Of course we got them for 20% off which made them even cheaper. BCBGeneration jewelry, however nice, do have their faults though. They're cheap for a reason because they don't really last. But I can't help myself anyway LOL.
Rachel Roy.
I was eager to come back to Yorkdale to get my hands on this Rachel Roy necklace after passing it the first time when I was with the Mister. I've always wanted to own something Rachel Roy for some reason, and so thought this necklace would be a nice start. Unfortunately the lighting and angle here doesn't show how beautiful and colourful the crystals are. I'll have to take another picture and show you next time.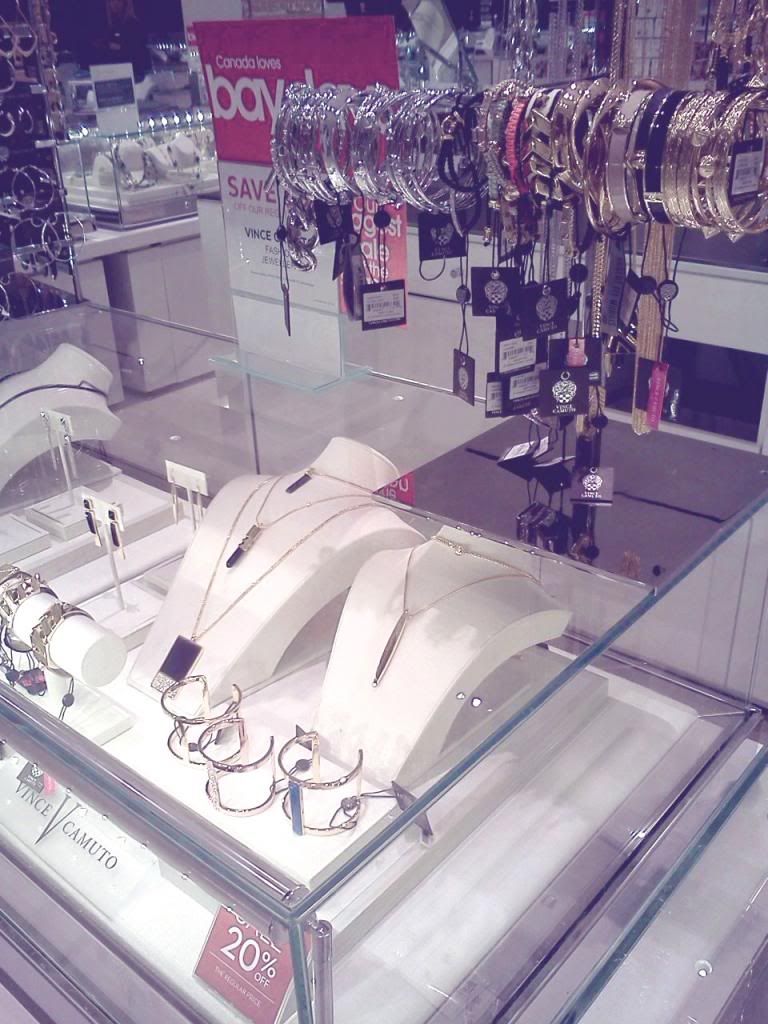 Then I wandered into the Vince Camuto section since I've always wanted to own something Vince Camuto as well.
Walked away with this cute pair of studs. I don't own anything like it. I love how the crystals stand out against the black.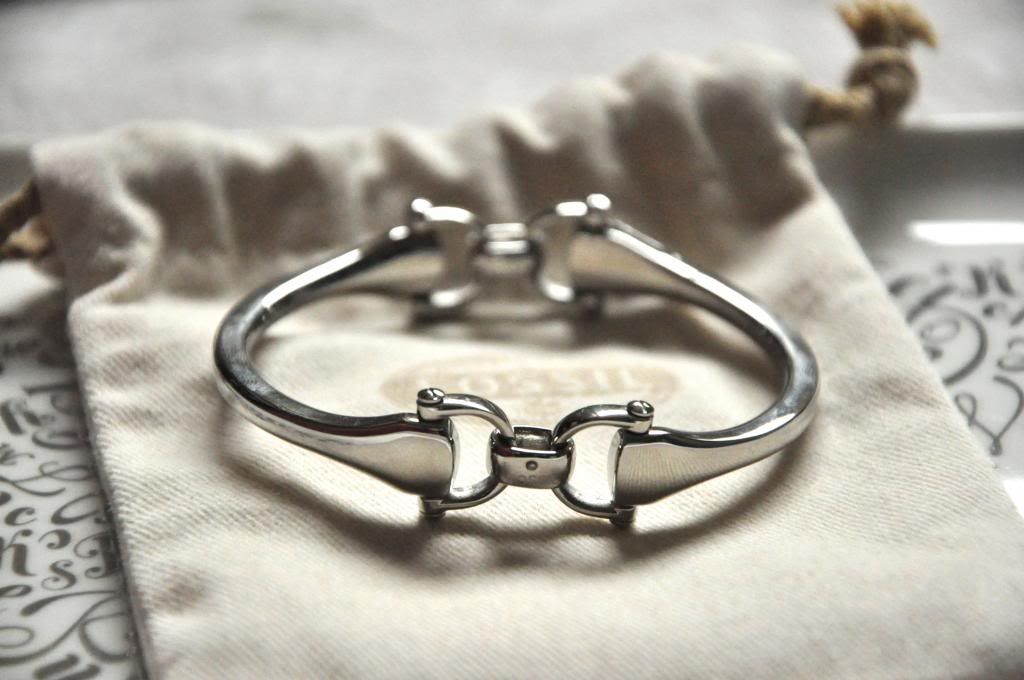 And lastly, I debated during the whole shopping trip whether or not to get this Fossil bracelet. On the one hand, it's hella expensive, on the other, when does Fossil jewelry ever go on sale?! Rarely. In the end, I caved.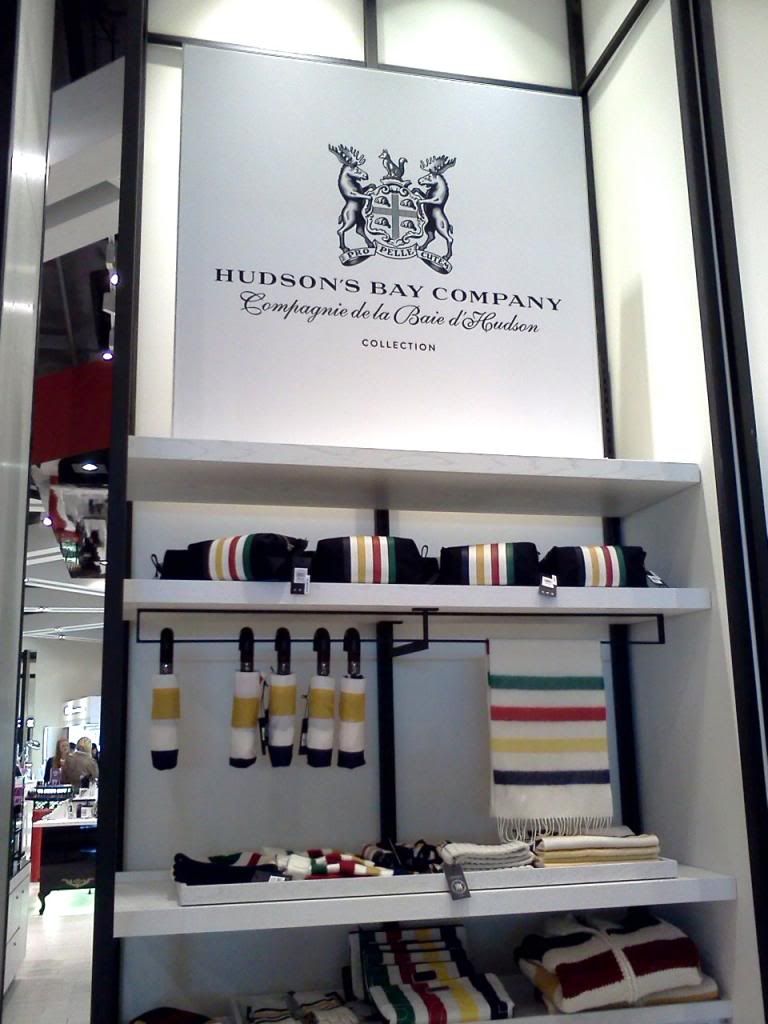 I know. I'm obsessed.
People going crazy in the shoe department... then again this area is always overrun.
Sister wanted to go to Holt Renfrew to get her Jo Malone colognes. This was the first time I walked into the newly renovated Holt Renfrew. It was pretty amazing from the outside (and inside too of course).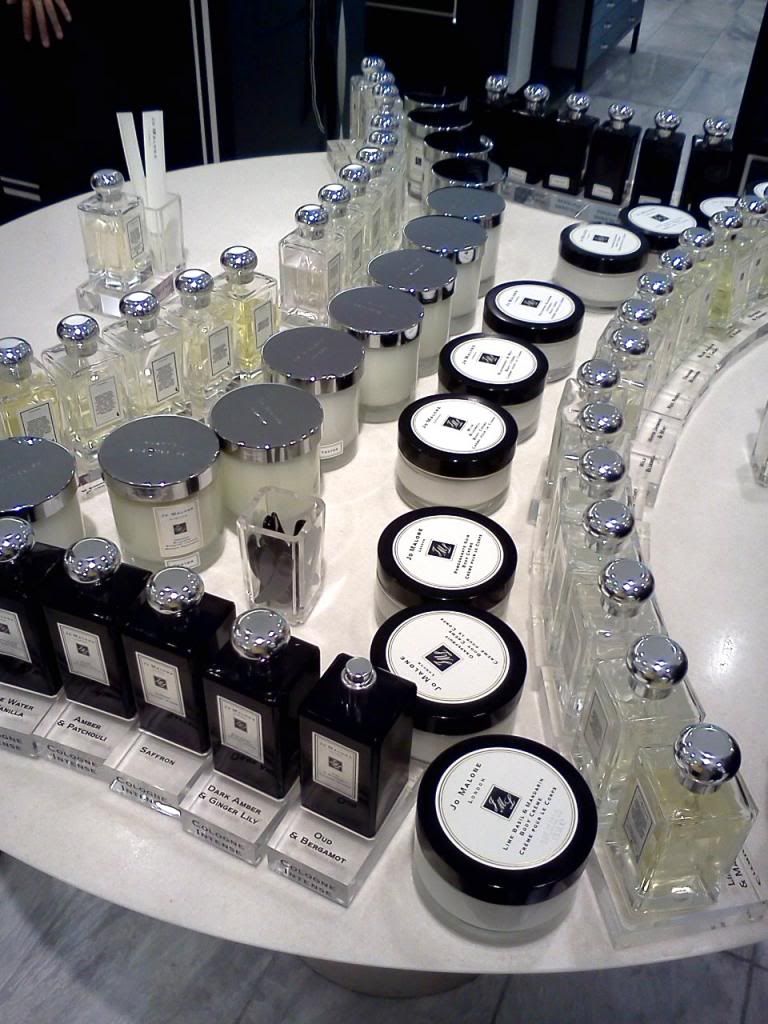 Jo Malone costs an arm and a leg... but they smell so good. The sales lady was nice enough to give each of us a complimentary water bottle but luckily I got the coconut water, yum!
While walking around in the mall, we came upon Zara Home. I've visited their
online store
before but I didn't know they had a store here in Canada. I was super excited.
They had some pretty neat stuff that I wasn't able to take a picture of because I didn't want to look more crazy than I already did lol.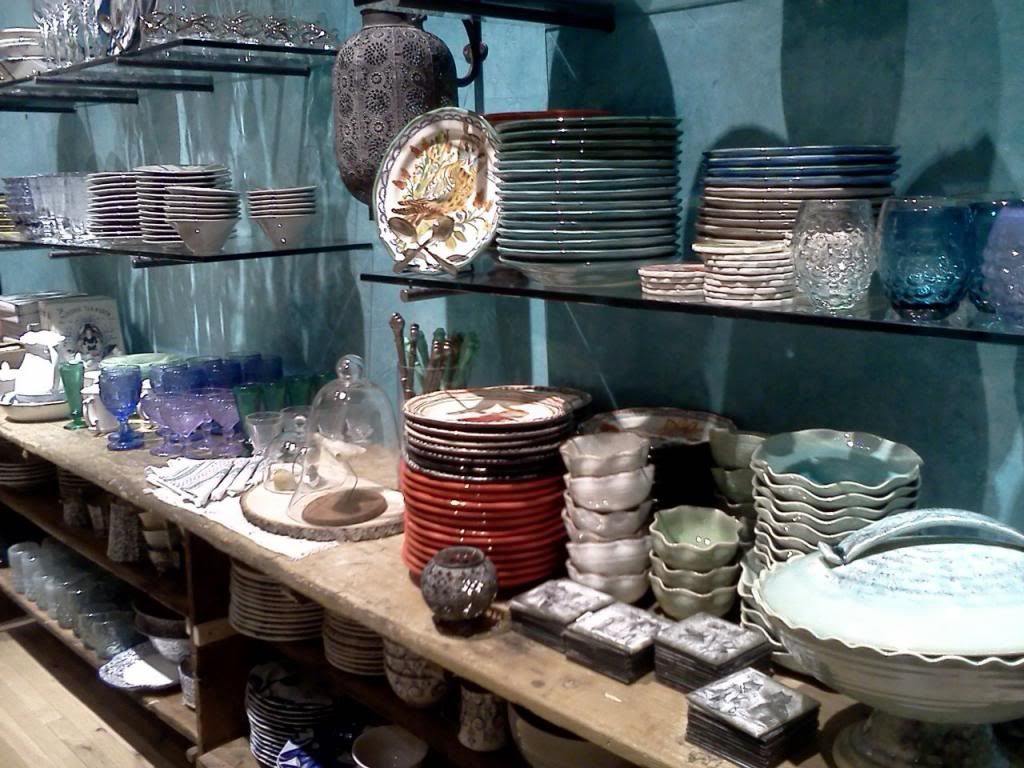 And of course, a trip to Yorkdale wouldn't be complete without dropping by Anthropologie!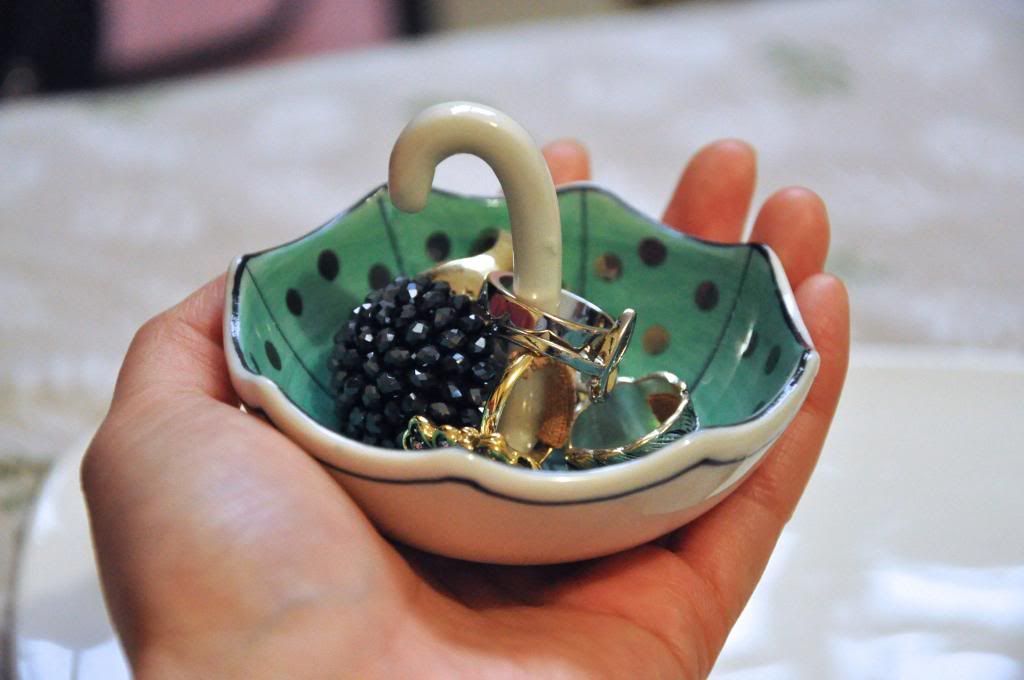 I was good and resisted temptation to get another candle. I only walked out with this super adorable umbrella ring holder. It was $10 and worth every penny. So cute!
Phew! That was a long post with lots of pictures. Glad to get this post out of the way. Next will probably be my Sephora haul from the VIB 20% off sale. I got my package just a few days ago so hopefully I can take pictures soon and share. Oh, and I'm not sure when I can do the room reveal. I still have some things I want to do but I'm almost "done" for what I can do for now. Hope you're not sick of me yet!
"Before you ask someone why they hate you, ask yourself why you even care." -Unknown