To be perfectly honest I could literally do exactly what
Lisa
does- have my own Friday hauls. OK maybe I'm exaggerating a little because I'm not as lucky as her to be able to splurge as much as she does, but it's close enough. And not only that, I could even kick-start a new blog solely dedicated to beauty tomorrow and still have new things all the time to show, review, and rave (but I won't lol).
Sephora currently has their VIB 20% off sale through to Monday right now. I already placed my order and plan to go in-stores too to pick up a few other things. And not only that, I actually made an online order just prior to the sale because I wanted to get my hands on a limited edition Dior nail polish from their Golden Winter Holiday Collection (yes high end nail polish, goodness what is happening to me?) before it sells out everywhere. At least I got free shipping over $35 since I partook in their BeautyFall game.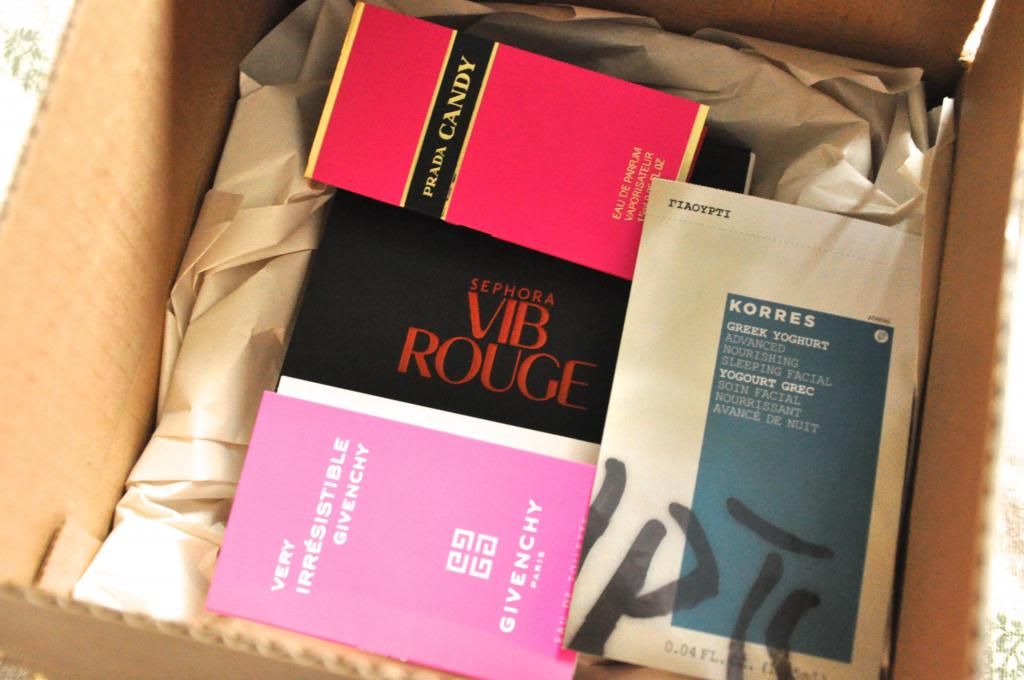 One of the things I love about buying online is the free samples! And highly coveted but to my surprise and slight embarrassment... with my recent purchase I have qualified for the recently introduced, highest level of beauty addiction:
VIB Rouge
. How did that even happen? I ask myself. Um, thank you? I seriously did not know if I should feel happy or just plain embarrassed. Goodness gracious- I AM A FREAK lol! Kidding aside, I'm quite astonished because of how much I would need to spend to qualify for this status. And this is only at Sephora, this doesn't even include purchases made at Shoppers Drug Mart, Walmart etc. The first time I heard about VIB Rouge a couple of weeks ago I literally said to myself, "Ha! Like I would ever reach that kind of level." Yet here I am.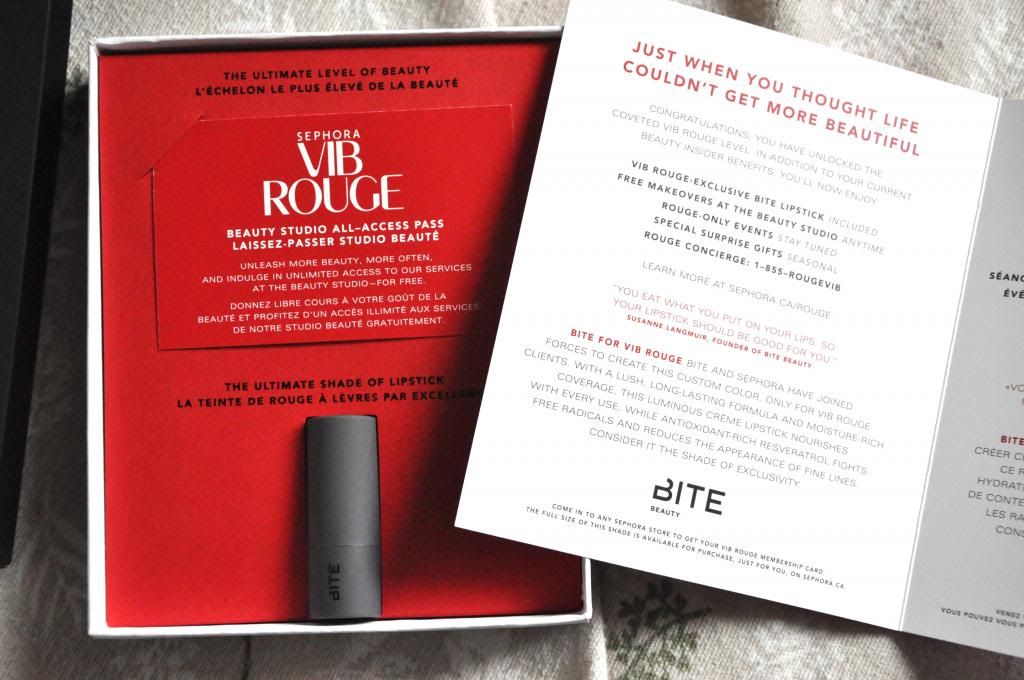 My welcome package.
All VIB Rouges get this cute little red lipstick.
I requested it to be gift wrapped in this cute little black drawstring bag which will be useful to me to carry things in.
And here is what I got. I mainly wanted the Dior polish but got the Deborah Lippmann polish in Ruby Red Slippers as well because I needed to make my purchase over $35. I've been eyeing it anyway, so no regrets!
These are my first high-end nail polishes. I never thought I would see the day that I would purchase a Dior
nail polish
... but after looking up the swatches, I just could not resist. When will I be able to wear these? I have no idea =( I now have a bunch of nail polishes waiting to be touched but I can't because of my work! Ugh! First World problems! I'll definitely try to swatch the Dior and Deborah Lippmann polish on my nail palette at least.
p.s. Have you guys noticed how many sales are happening as of right now? It's as if everyone got the cue from Sephora and now I see Friends and Family sales everywhere. I'm going to have to drop by my local Chapters because they have 25% off right now.
p.p.s. I'm on a roll with blogging! Happy Friday!
"What ever you decide to do, make sure it makes you happy." -Paulo Coelho