The Mister and I love going out and trying new restaurants we've never been to before. We always had an eye out to go to the Canyon Creek Chophouse by Square One in Mississauga but our schedules almost always pointed us to downtown Toronto instead. Then luckily the Mister got a Friday off so we decided it was the perfect time to finally go there. It was luck on our side indeed as I had a coupon for a free appetizer or dessert too!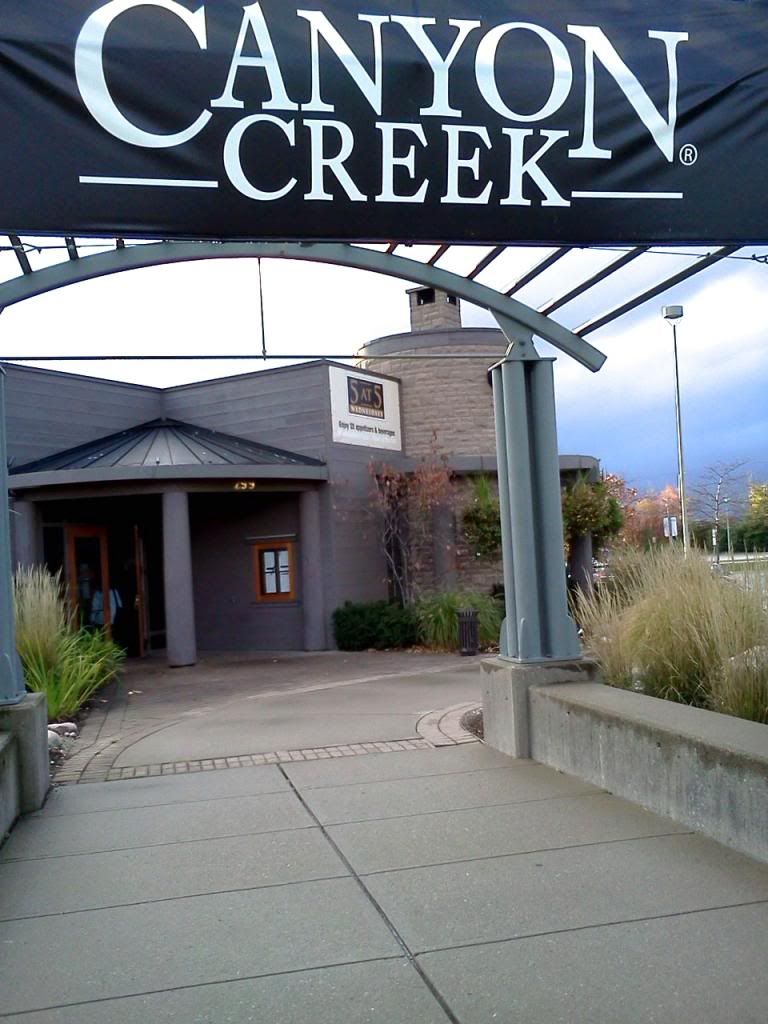 Canyon Creek Chophouse
299 Rathburn Rd. West Mississauga, ON L5B 4C1
We had our eye on this place because Square One was where we started dating. I always remember walking by this restaurant from Square One to the Cineplex Theatre and again after finishing the movie to the Chapters Indigo store. It was our ritual. We even shared a kiss in front of this restaurant in the early stages of our dating phase or relationship (it's a blur I can't remember haha), so it's pretty significant restaurant for us.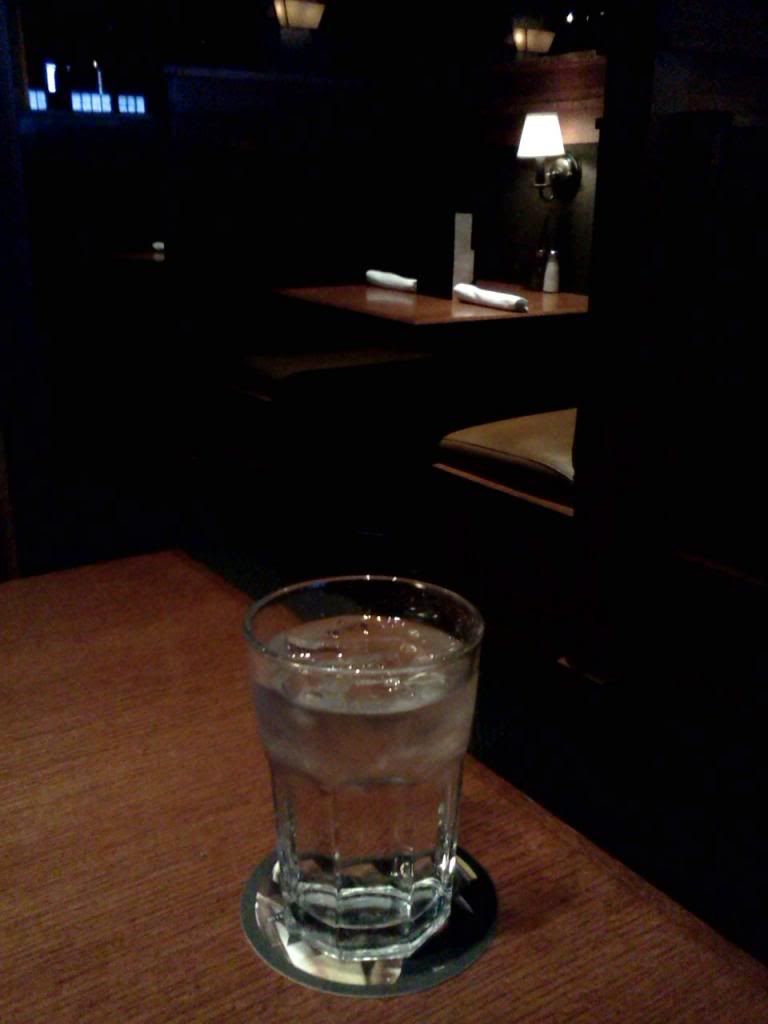 Inside was quite cozy. Dim but inviting. It was neither too loud and seemed like a great place for date nights and family outtings. Our server was being trained and I think she did a pretty good job on her first day. The more experienced server was excellent and we
really
enjoyed the service we got there. They checked up on us frequently making sure we had everything we needed.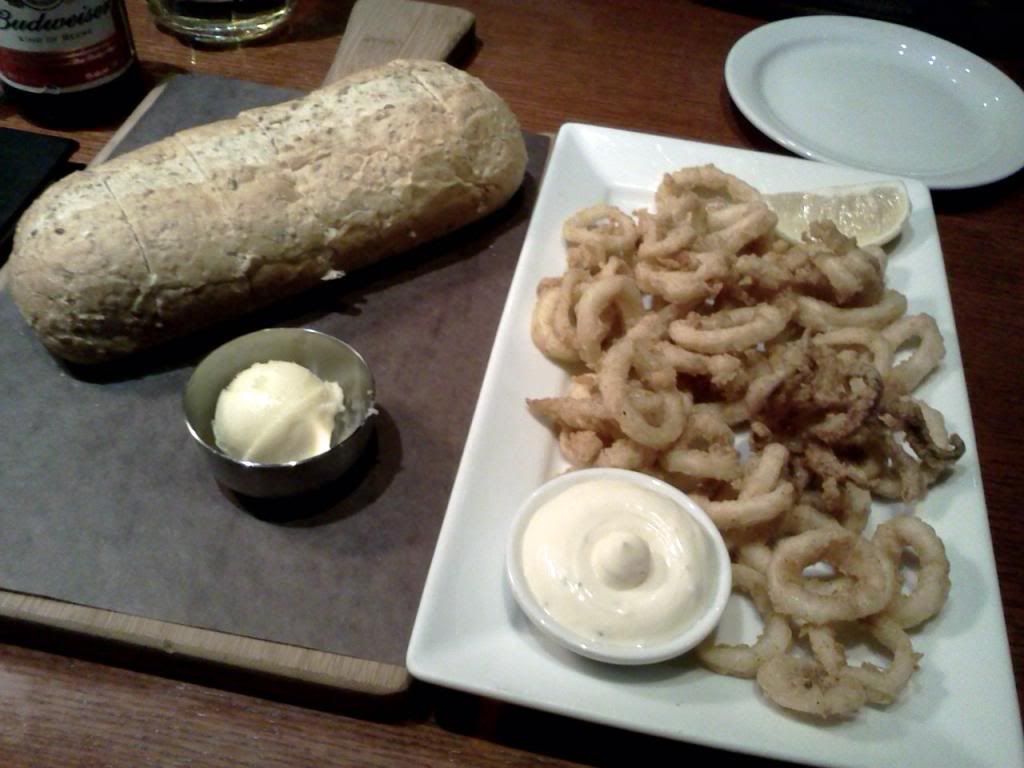 They gave us complimentary garlic bread with butter (how nice!). And you guys knew the calamari was coming. It's a thing. I'm on a mission to find out which restaurant makes the best and with my coupon, this calamari was FREE (booyah). And I have to hand it to the chef at Canyon Creek for the delicious calamari. It doesn't take first place but it comes a close second to
Moxie's calamari
(although it would be best if I could try them side by side). Moxie's calamari came with two amazing dipping sauces, and I ordered it twice when we went, that's got to say something right?
Another mission of mine is to try to find the best steak. I don't want to be boring and sick of eating steak all the time, so I don't always order it when we go out. But this time I wanted to since Canyon Creek is a chophouse. The Mister got the Steak and Shrimp Criolla (I tasted it and it wasn't that great) and I got the Steak and Lobster Mash. My steak was good, nice and tender. However, I like Pickle Barrel's steak better and
Milestone
still holds the trophy for best steak. Also, I can still attest to Milestone's garlic mashed potatoes being by far the
best
mashed potatoes I've ever had.
For dessert, we both got the Creme Brulee. It didn't say on the menu that it had blueberry (not just for garnish, it was inside the dessert) but it was scrumptious nonetheless. Two thumbs up for dessert.
Overall? Superb. We loved the atmosphere (best place yet) and the service was impeccable. They really work as a team and we never once felt like we were neglected. We went there around 4-5pm so it was less busy which might have resulted in better service. We are definitely coming back so perhaps next time we'll go during peak hours to see how the service is like then.
The more I try new restaurants, the more I'm able to place all the restaurants we've tried on a "line". Best to least best (hopefully none will come in worst). And I seriously need to go back to Moxie's and Milestone's and dedicate a post to both of those amazing restaurants. I noticed I just briefly mentioned them in other posts. They need some limelight and love too.
Earlier in the day we dropped by Square One's Target because I wanted to have a look around in the home section. I was hoping to find something for my room but of course on my way in from the bus terminal, I got distracted by the jewelry and accessories section. They had some really pretty jewelry and I did manage to find a necklace I really like.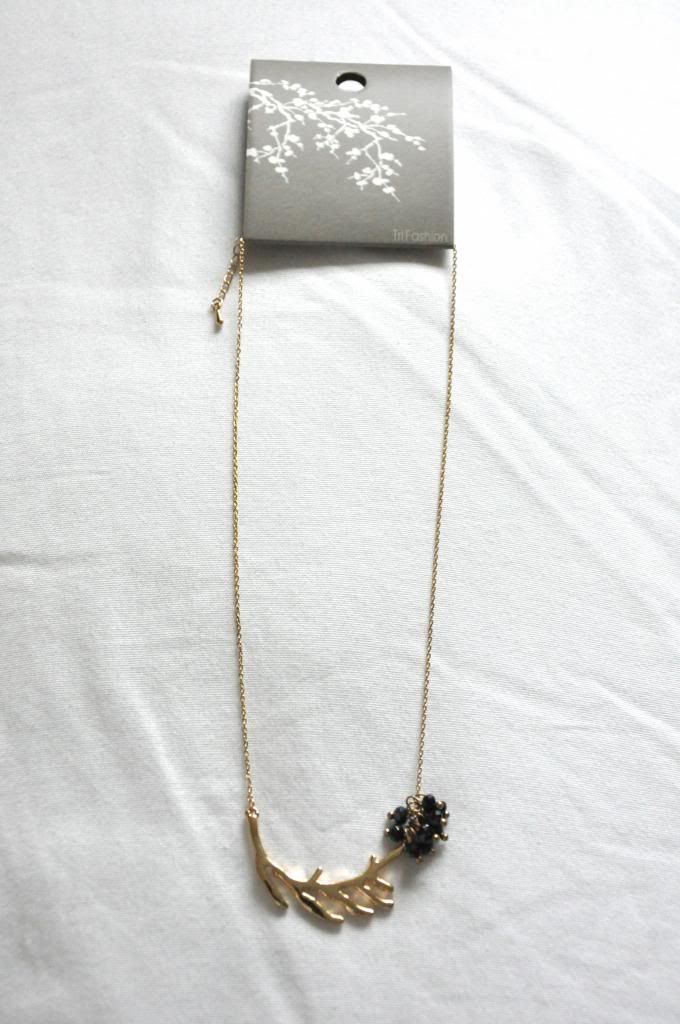 The Mister insisted on getting it for me even though I was going to pay for it. Isn't it so unique? The beads are a deep navy colour so it's not as black as it shows in the above picture. The only thing is I wish the branch was less curved so it would sit on my decollete better since the chain sits out wider when I wear it.
And the beauty department also got me... Yes the Sonia Kashuk brushes post is still on my mind but I haven't had many chances to test them all out yet =S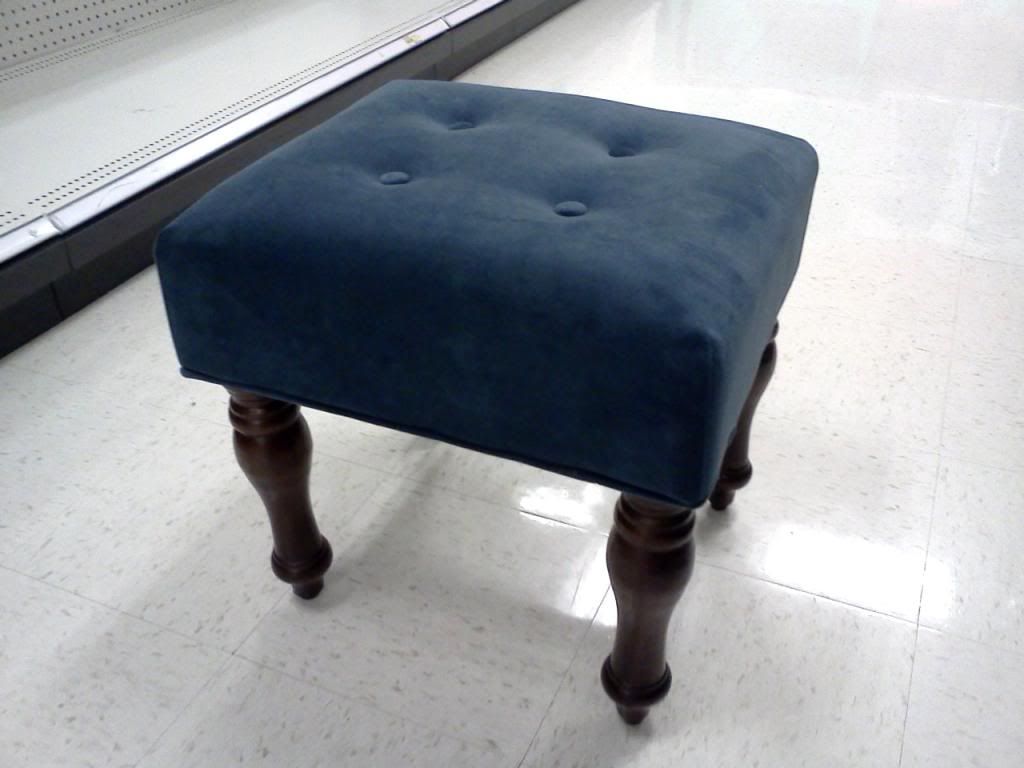 Found a nice ottoman and chair? What do you call these things again? They were close to what I want as they both were elegant and had tufting. I wasn't a fan of the fabric on the ottoman and the chair seemed to lack a little more detail for me.
I didn't end up finding anything for my room but it was nice to look around.
Oh and we came upon a newly renovated Aldo store in the mall. I didn't go in but it looks quite appealing.
"It is better to be hated for what you are than to be loved for something you are not." -Andre Gide