I am
loving
having my own room. It's been a long time coming and after waiting for so long, the feeling still feels unreal but yet so deserved. As soon as I get everything that I can in my room in order, I will show you guys how it looks like.
Kinton Ramen
51 Baldwin St., Toronto, ON M5T 1L1
On one of our days off the Mister and I decided to go eat some ramen. At first Ajisen Ramen came to mind since we love it there, but then my sister said we should go try someplace new and suggested Kinton Ramen. As soon as she mentioned how Kinton Ramen is owned and operated by the same owners of Guu, she need not say more as I was all in. I
love
Guu so I was super excited to try out their ramen bar.
When we came there was a bit of a wait, about 10-15 minutes. The place seemed really small and narrow, especially the seating arrangement. But considering that it's a Japanese Ramen Bar, I suppose the seating was exactly just that- bar style, with few tables available at the back from what I could see.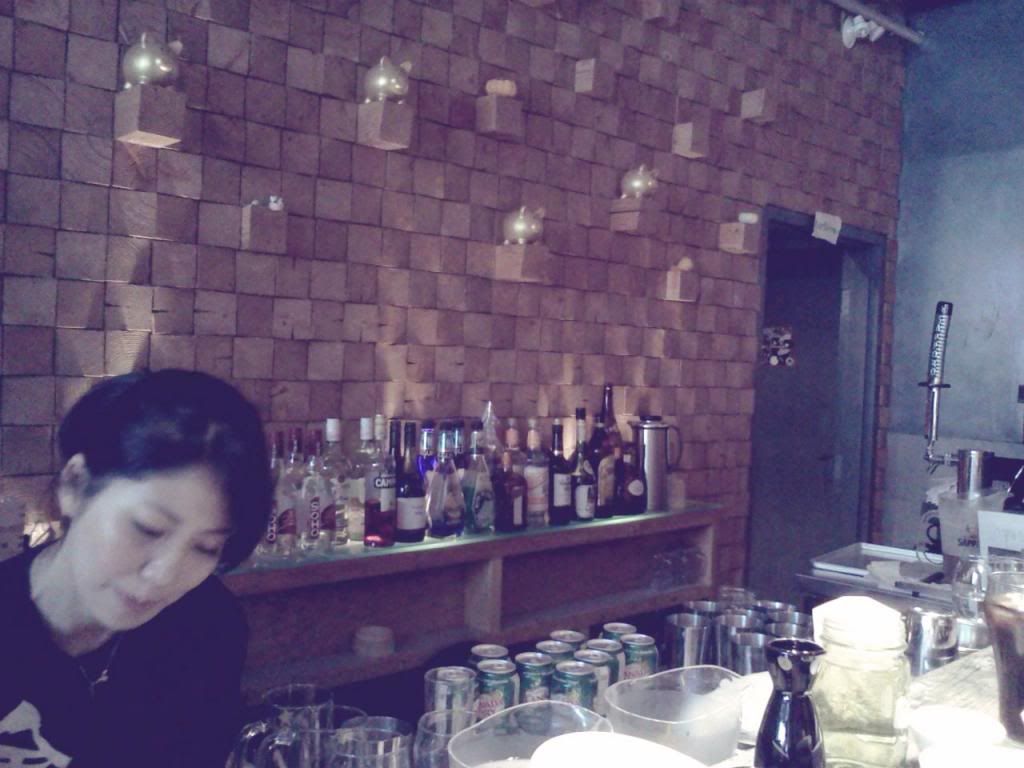 Too bad we got seated right at the edge near the entrance in front of the bar because I was wondering how the rest of the place looked like. The chairs were interesting because even though they were small they had a little cubby area to store your things (since there was no other place to store your belongings unless you want to risk hanging your coat on the coat rack near the entrance).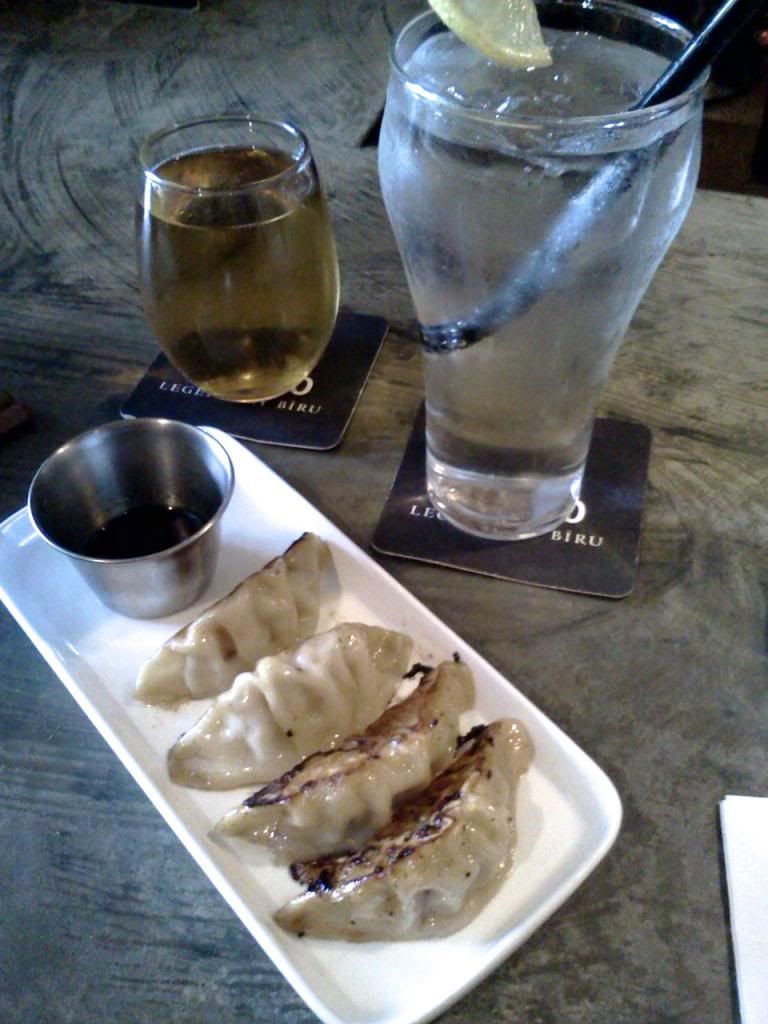 The Mister ordered the mini pint of Sapporo to drink while I just had a sprite (there weren't many drinks to choose from). The menu was also extremely easy and right to the point. There's basically 8 ramen bowls to choose from with a few options under those bowls you can choose from (ie. how rich you want your soup base, if you want pork belly or pork shoulder etc). To start I ordered us the Gyoza because I love my side dishes- and I know Guu does them well, and it was,
delicious
.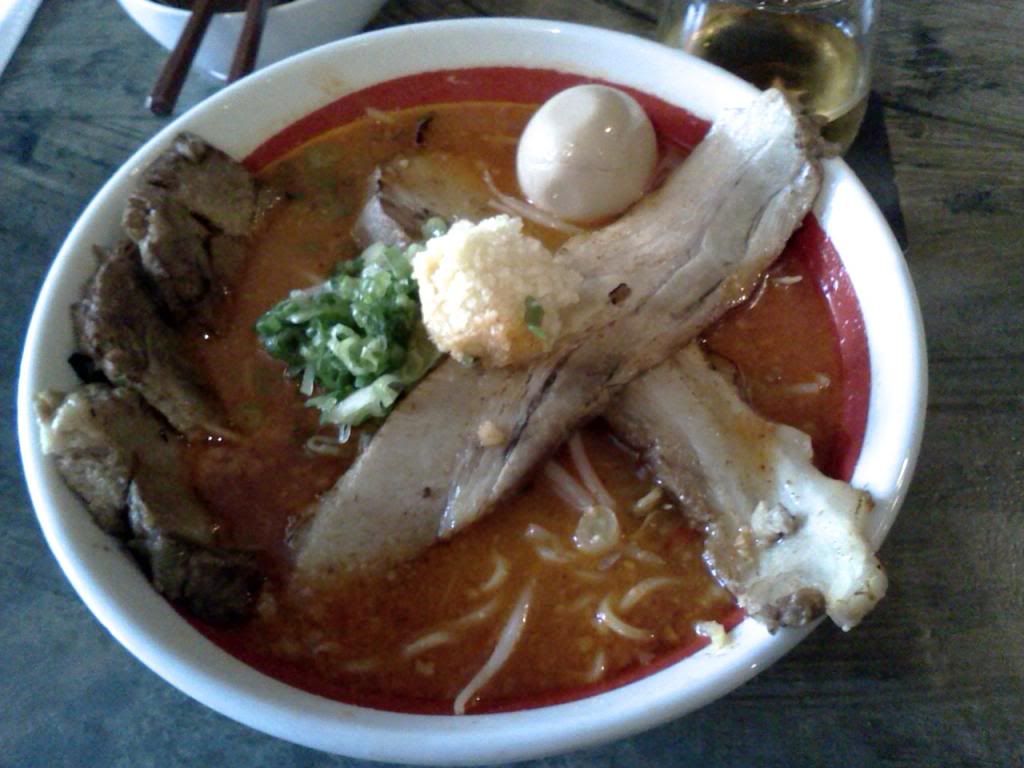 For the main course, the Mister ordered the Extra Pork Ramen with regular soup base but spicy, pork belly and shoulder, and added an egg for $1.50 more.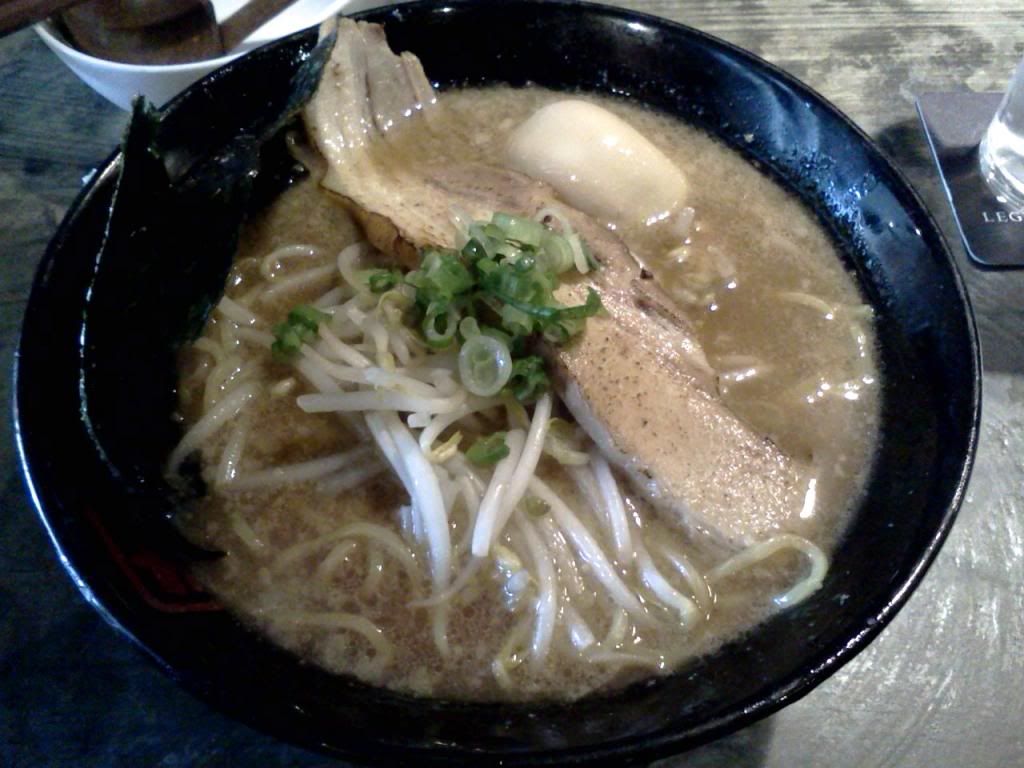 I got the Shoyu Ramen with regular soup base and pork belly. It looked appetizing, but... to be honest I don't think Kinton Ramen is worth the hype. The soup base was okay but nothing special. Ajisen Ramen's soup base is much better in my opinion. The pork belly was not mouth-watering like Ajisen's either. The egg was perfect because I like mine soft boiled. The noodles were also pretty good but it might have been a little too al dente for me- just a little tough.
I also didn't like how loud the place was nor how small the space was. I felt a little squished. Their bathrooms were super nice though and I also give points for the decor and service. Oh, and I really like how they presented the bill, such a cute idea. Overall, not bad but not my favourite.
I'm on the fence about coming back again but I won't completely rule it out.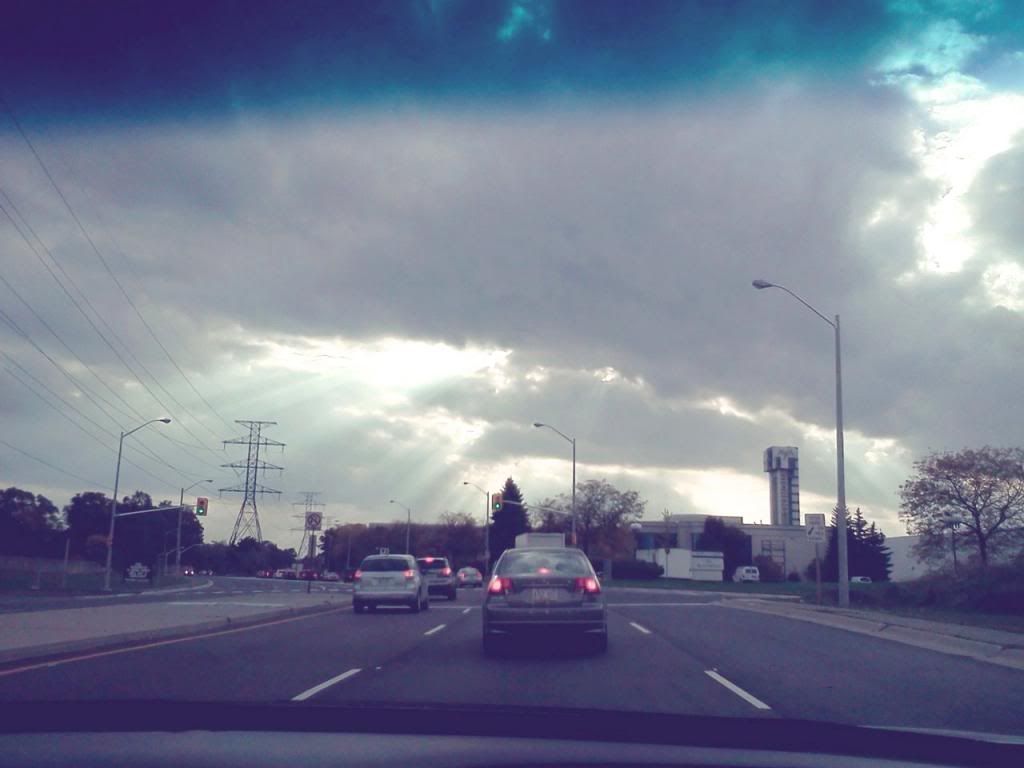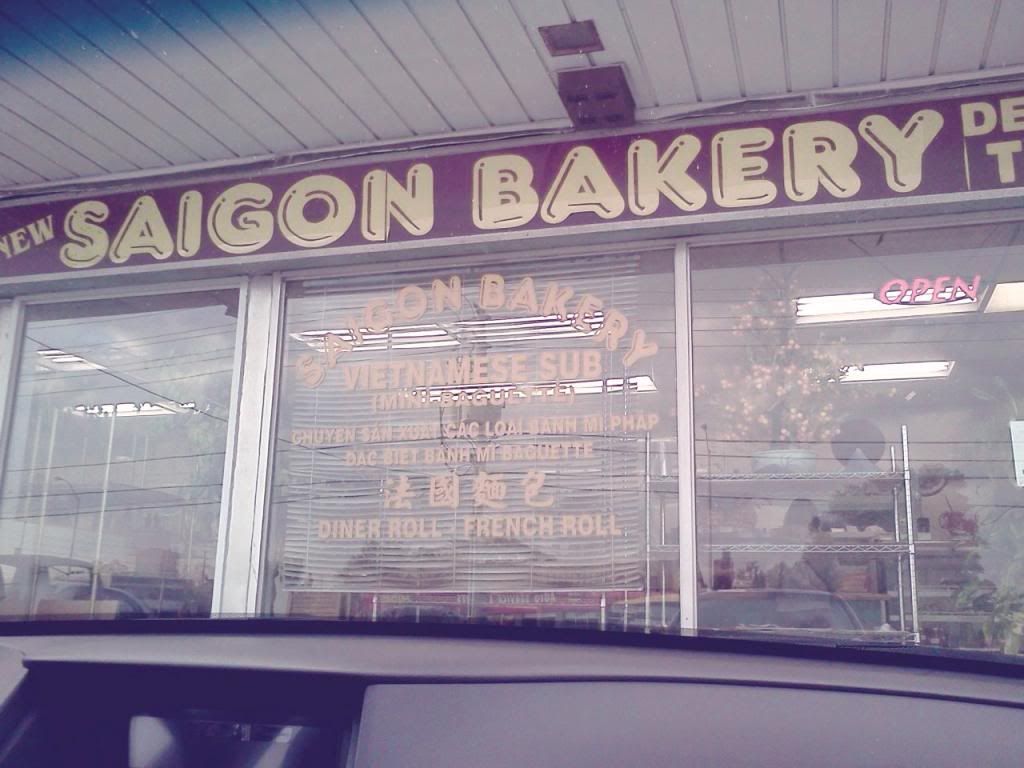 If you love Vietnamese subs or bread, this is the best place to get them. So yummy.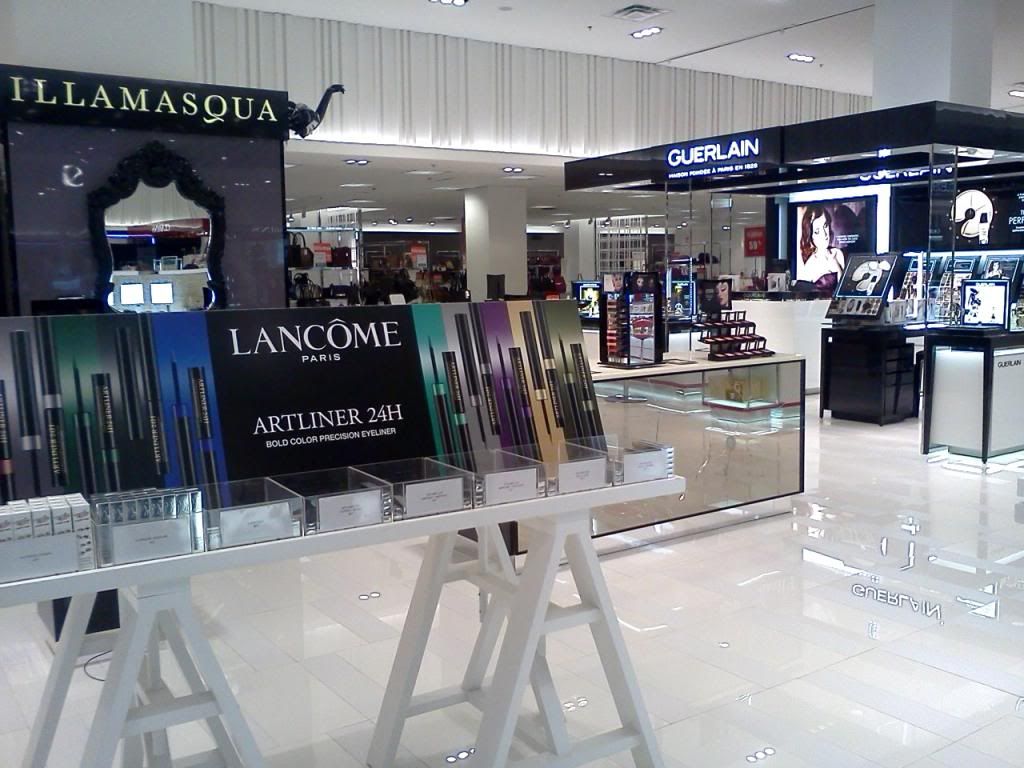 The Bay at Sherway Gardens mall finally completed renovating their second level that holds beauty and accessories. I'm going to visit the Illamasqua counter one of these days to get the single eyeshadow in "Heroine" since
Lisa
totally raved about it.
By now you would see many Christmas decorations but this picture was taken back in the middle of October. A little early for Christmas, aren't we?
THIS window display... I
love
it.
I stay up to blog... for you guys. Hope you enjoyed, good night everyone ^^
"Stop letting people who do so little for you control so much of your mind, feelings and emotions." -Will Smith