I swear I'm not trying to enable anyone to shop... but these are purchases that I've made in the last couple of months, and like I said, I'm trying to tie up any loose ends. I'll try to make it quick!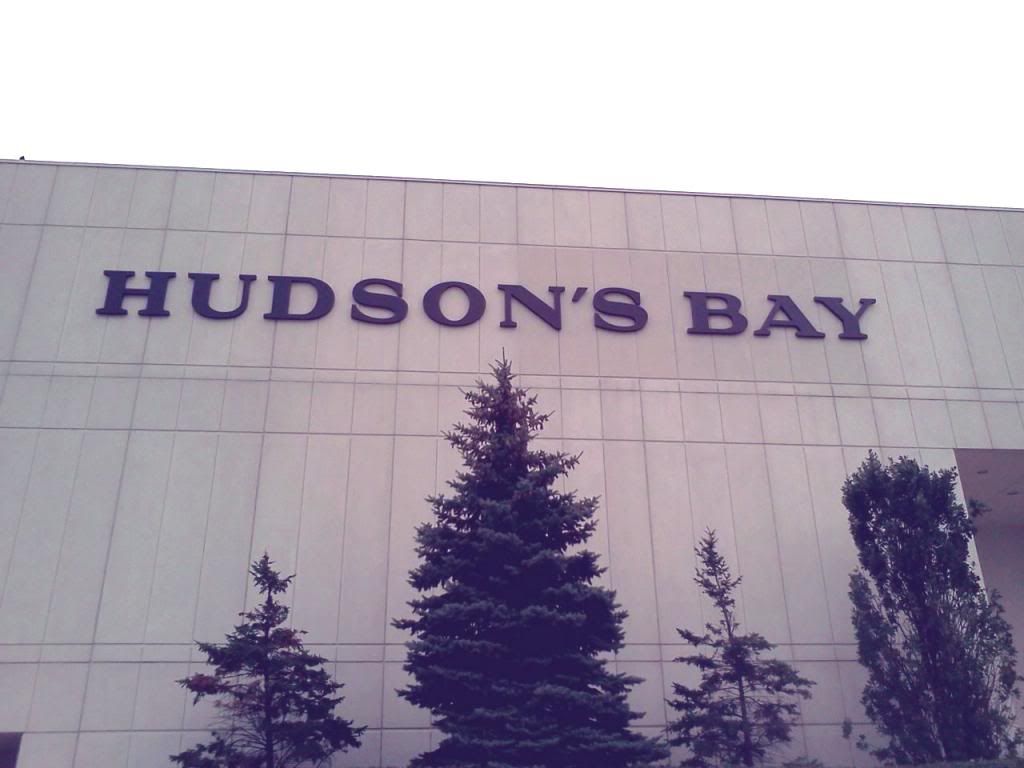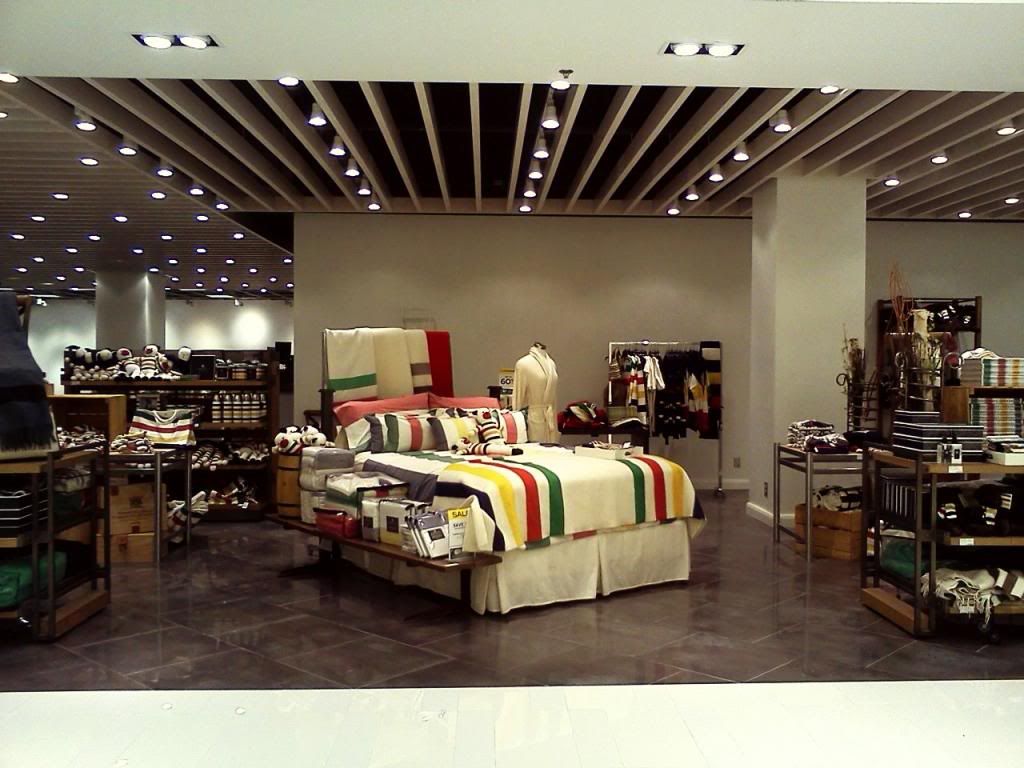 Yes, if you didn't know by now, I'm obsessed with The Bay. I fell in love with their HBC section.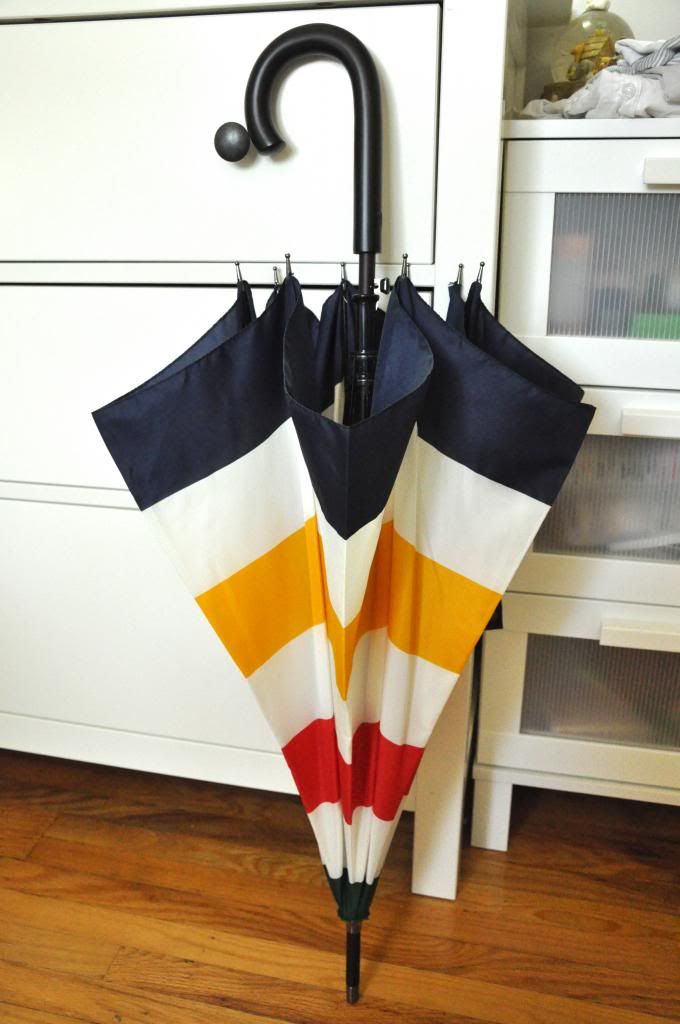 One day it was raining so I thought it was the perfect time to get the umbrella I've been eyeing. This was $40 I believe. It's so nice and I've been wanting a full umbrella for a while! It really make me feel secure especially when I see storm clouds a brewing. It's roomy enough to fit both me and the Mister under it.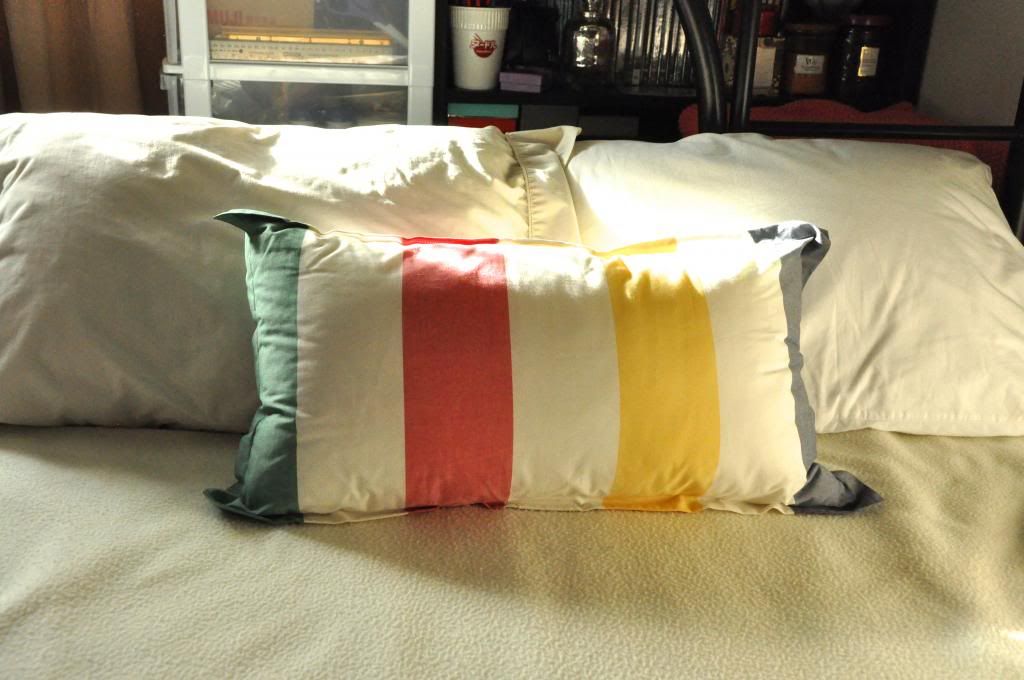 Another time I went to the mall with my mom I decided to spend the
$15 savings card
I got from signing up with their HBC credit card on their decor cushion I have had my eyes on for so long.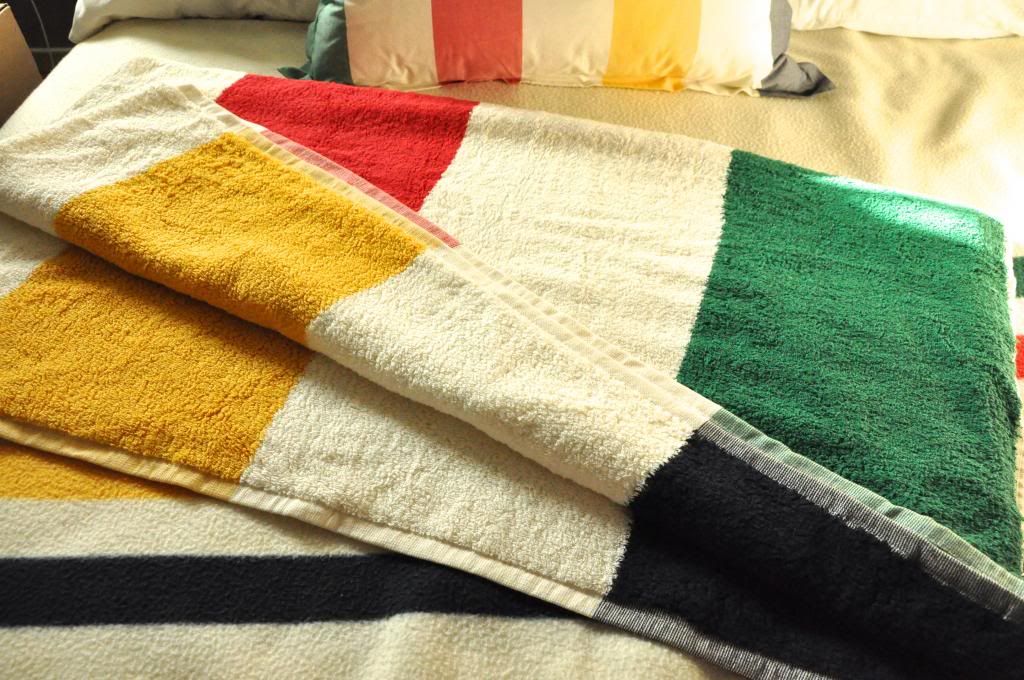 The same day I was getting the cushion they were having a sale on their towels for $30 a piece. I wasn't interested at first but then couldn't help but feel like I was missing out on some good deal after seeing, not one, but two different pairs of people come to analyze and pick out the best towels for themselves- all this in the span of 5 minutes. I saw one pair (two guys) go to the cash with
four
towels... and the other ladies were getting two. After seeing them throw the frayed towels aside I crossed my fingers and hoped that there was at least still one good one left. Luckily, there was.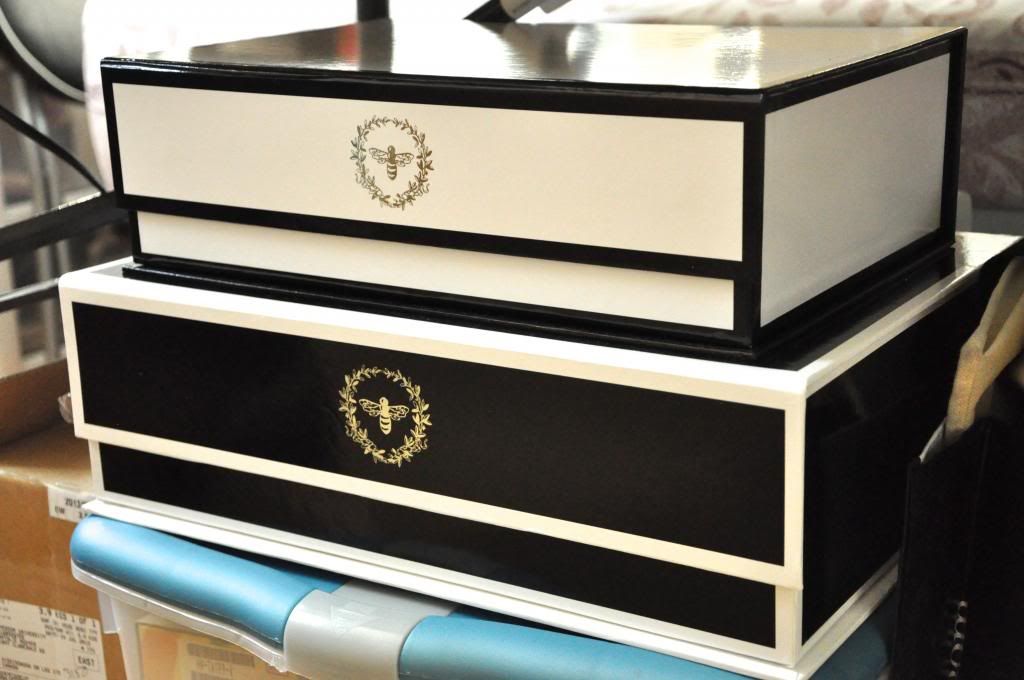 Found these really great storage boxes at Winners.
One day I got all my stuff come in at once...
This green tea matcha I got on sale at
Well.ca
. Because I'm such a freak I bought the whisk and spoon (they came together) too. The matcha tastes
really good
. Better than another I used to have. The only thing is it's made in China... which scares me to be honest.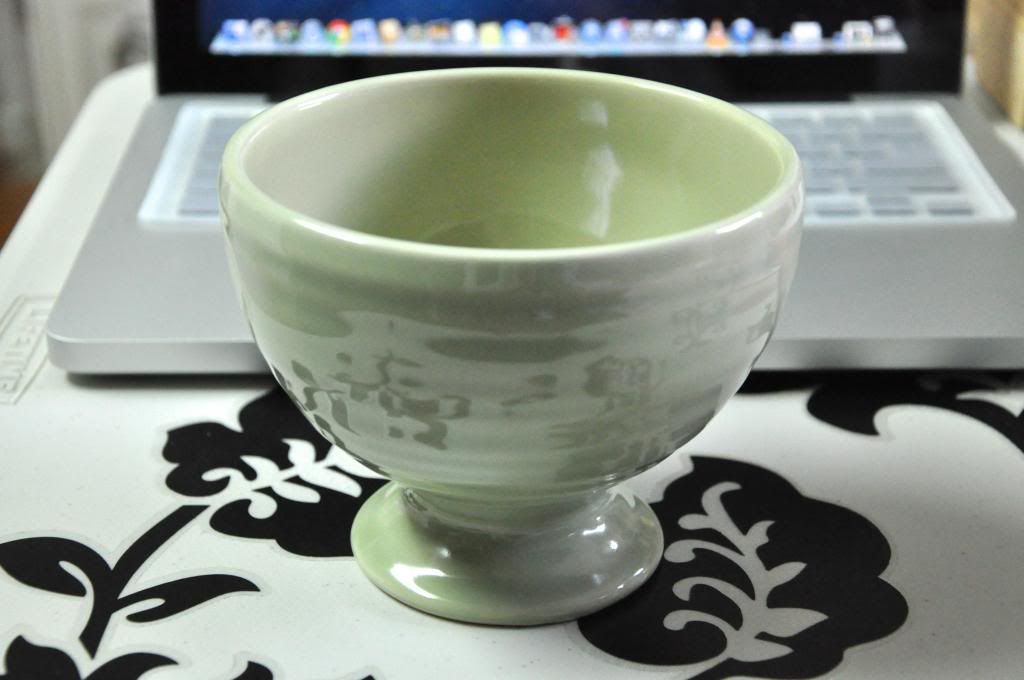 At the time Chapters Indigo was having a sale (15% off everything) so of course being the maniac I was I got on that. Most were for Christmas gifts (yes I'm doing it super early) except this soup bowl that I got for myself.
Another visit I picked up this really great agenda ($15) and a really cute little notebook for $5 that I found in clearance.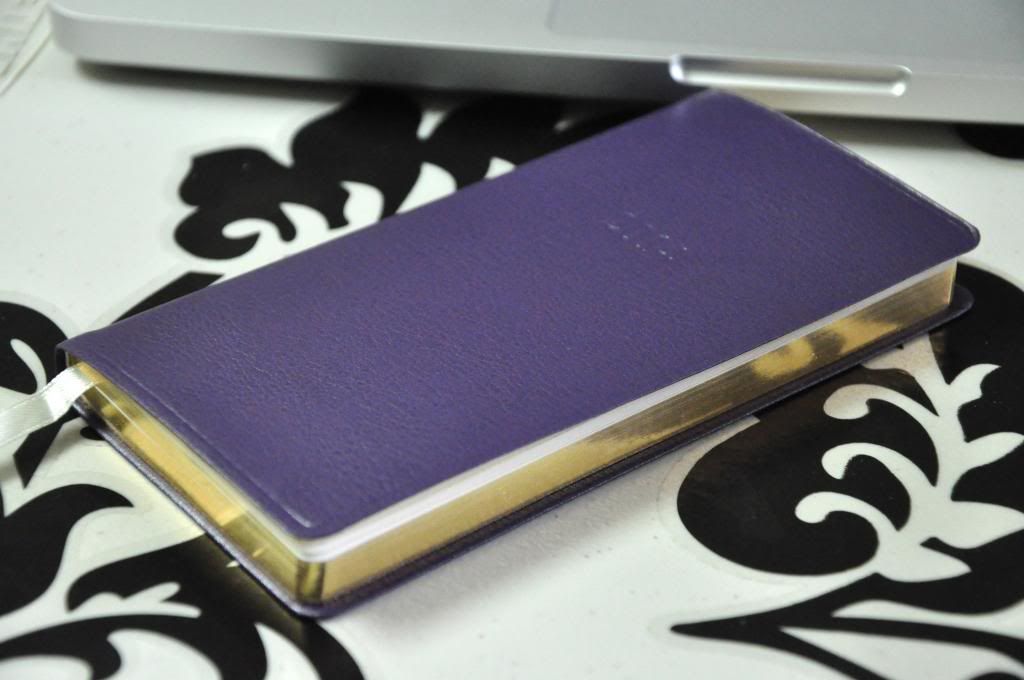 The agenda has golden edge paper which is really beautiful. But the thing I like about it most is the small size (pocket agenda!), perfect to carry around in my bag. And I like how they have a monthly calendar and lots of space for the weekly pages. Plus they have world maps and other neat features. You can see it all for yourself
here
. It couldn't be more perfect for me~ 2014 here I come!
This pillow, called the Chinchilla pillow, I got for 40% off during one of their special sales. It feels
so soft
.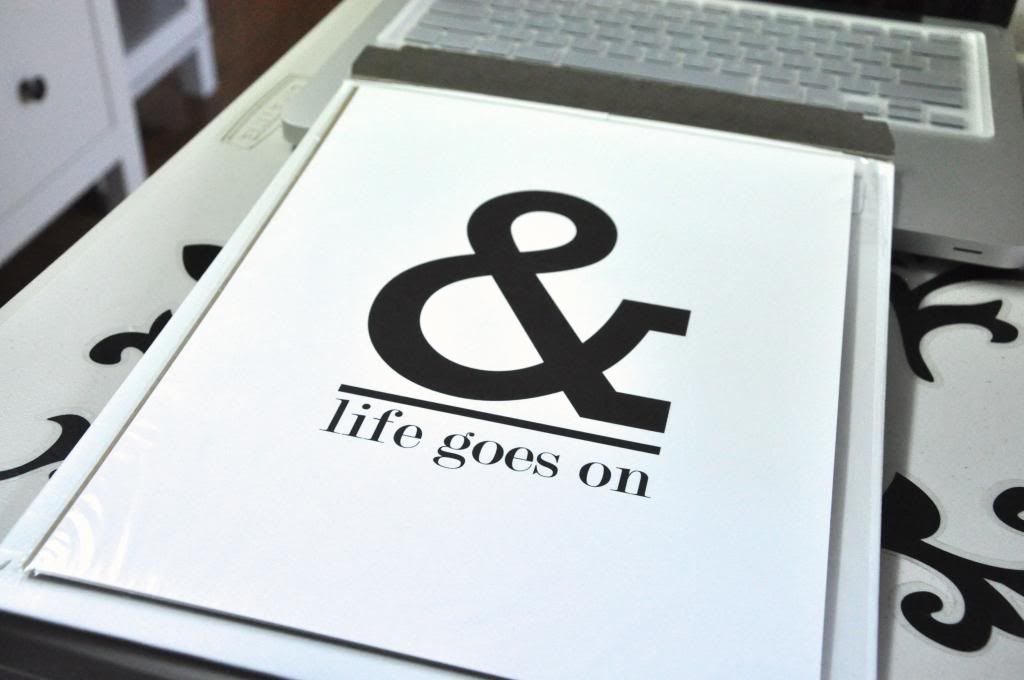 I bought this print because it's so inspirational for me. No matter what you go through, life will go on whether you're ready or not. So you can either sit there do nothing and have life go on, or, you can pick yourself up and move on. It was (and still is) on sale for $12.50 for the 8x10. I had planned to buy a frame for it but the Mister already did that for me =) I really love how it looks too. Inspirational and artistic!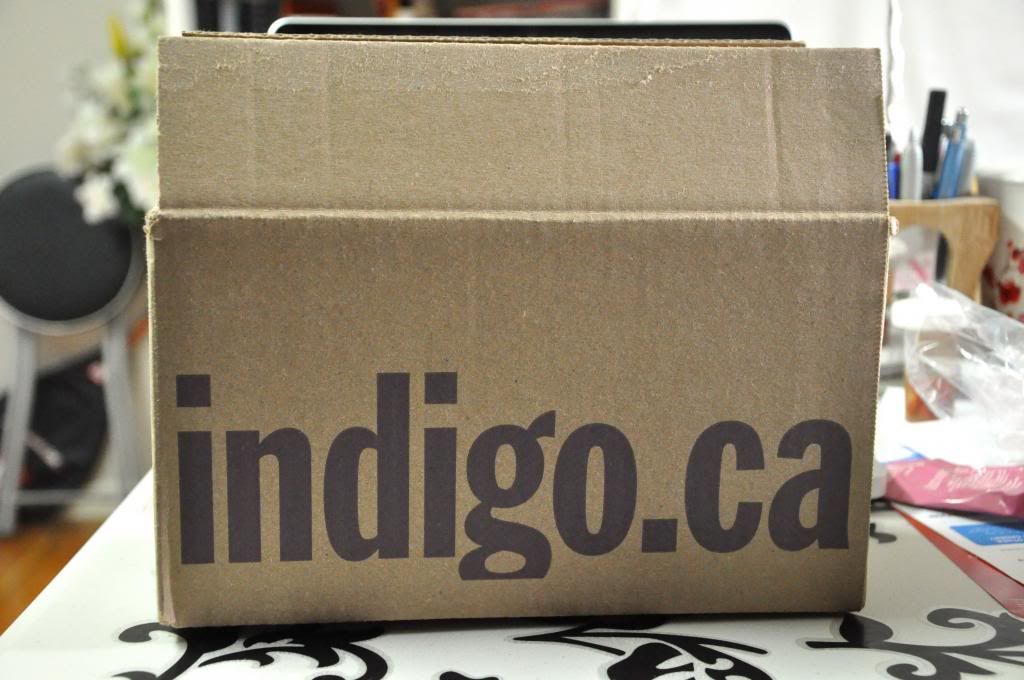 I got this package in the mail along with my other Chapter orders and figured it was something else I ordered.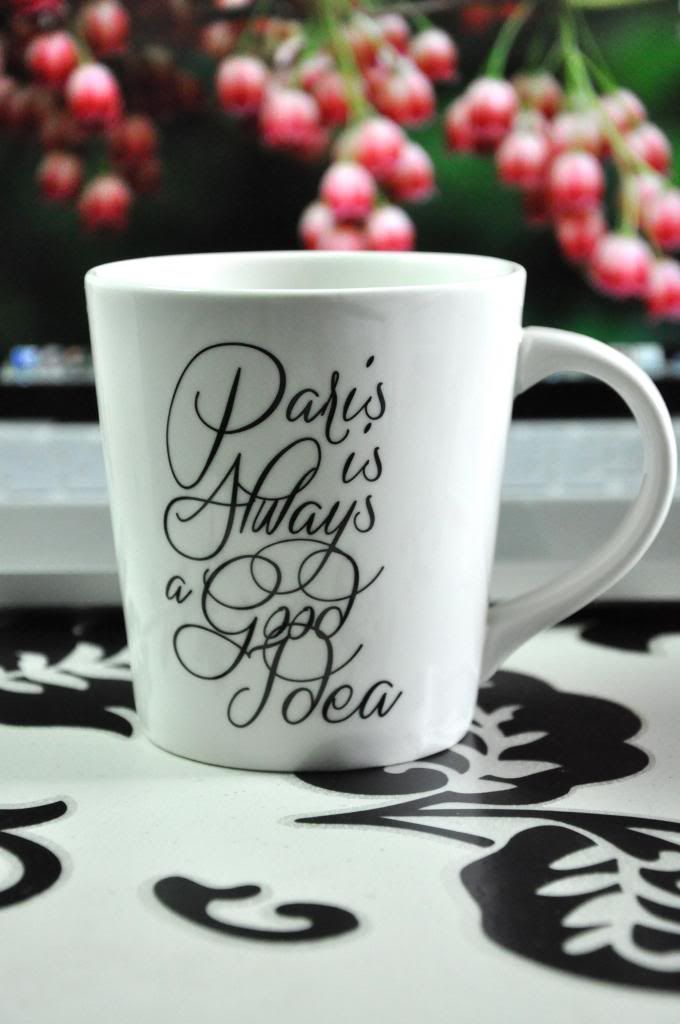 But when I opened it, I found this. I had this on my wishlist but didn't remember ordering it. I was so confused and even went as far as checking my account to see if there was some sort of mistake. Minutes later I realized it must have been my sweetie chipmunk who had sent it to me! If one day we shall marry, Paris will happen.
"True strength is keeping everything together when everyone expects you to fall apart." -Unknown