The Mister and I recently visited Square One to shop and to check out their newly opened food court called "Food Central". Their food court isn't as impressive as the Eaton's Centre- it's not as big and there weren't that many new food stands to choose from. It's more like Yorkdale's newly renovated food court. It's a much better upgrade from what it used to be but it's not over-the-top impressive like Eaton's.
As appetizing as some of the other food stands were, the Mister and I decided on Shanghai 360 since their food looked quite appetizing (plus they gave out a free drink coupon). They had a pretty good selection of food and I liked how you could choose anything with the combos without there being some sort of extra charge (like what Manchu Wok does). The food was quite tasty and it was better than Manchu Wok in my opinion. The left photo is mine and the right is the Mister's.
And of course while we were at Square One, I found myself wandering into the beauty section of Walmart and Target whilst dragging the Mister along (he's always a good sport though hehe).
And this was the resulting purchase. I wanted more of the Super Lustrous Lipglosses and found them on sale at Walmart for just under $5! I was so excited and got 3 colours. I also picked up a couple Hask Macadamia hair oils (I love this stuff guys; one of them is for the Mister's sister), a few Wet 'n' Wild Megalast lipsticks that I heard good things about, and a couple of top coat sparkly nail polishes. But because I wanted more colours of the Revlon lipglosses, I headed into Target and picked up two more which were unfortunately not on sale. But the most amazing thing I found, that I've been waiting and wishing for to be in stock, were the Sonia Kashuk brushes!! I know I said I would do a review on these brushes but I only own two and have been trying to get ahold of a few more before I can actually do that post. When I get the chance to try these products out more, I'll try to do some reviews.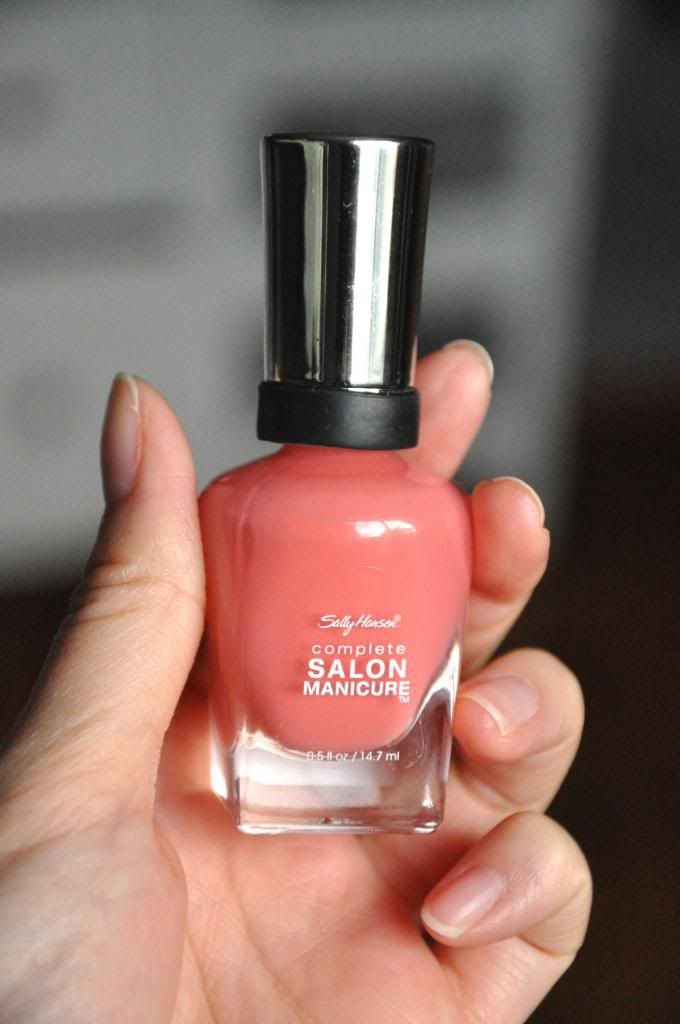 I thought I would have more chances to wear the nail polishes I bought... but because of my secret project, I was only able to wear
one
nail polish so far. It is Sally Hansen's "Casting Call".
The formula is richer and a bit thicker than the average polish. The application can be a
tad streaky
if you don't take care. It's a really beautiful colour, great for Spring and Summer.
Also during my two week break, I finally went to the optometrist to get my eyes checked. It turns out I need glasses (not surprising). I took a look at a few frames at the office which were mainly Dior but didn't buy any since they totalled to $500 with everything included. I'll only wear glasses when I need it, so for that price point it's not even worth it- hello
Clearly Contacts!
Trying on the glasses did give me a good idea about what frames fit my face the best though.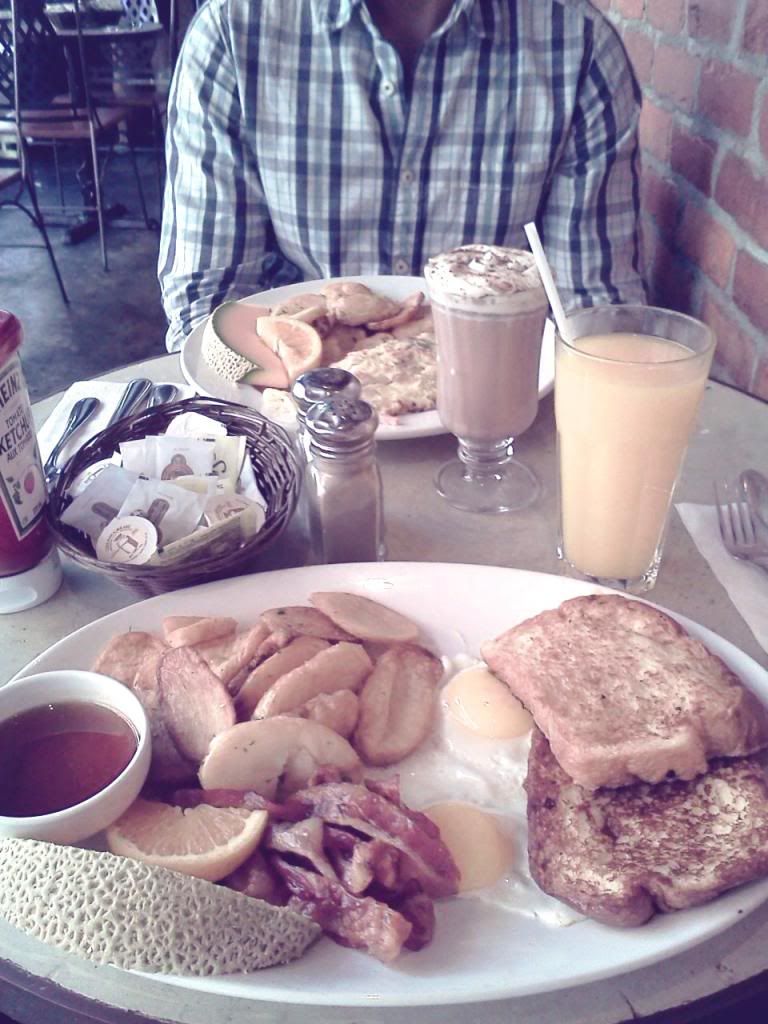 Breakfast at one of our favourite eats- Eggspectation =)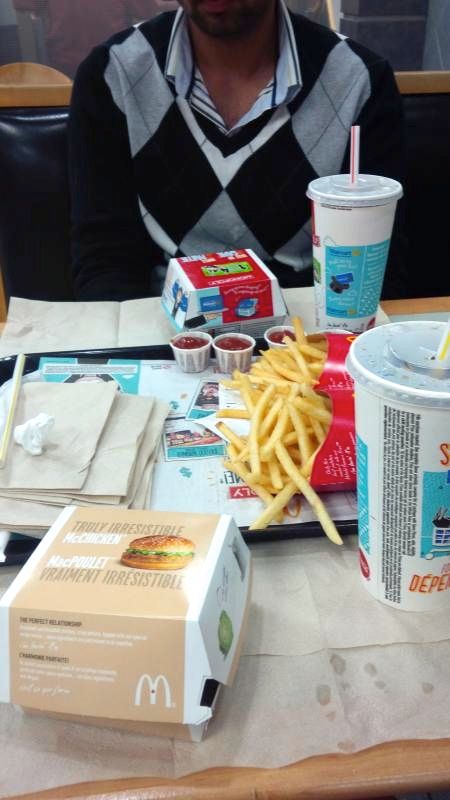 Late night snack/dinner at McDonald's by my house LOL. I had a coupon so it was a good deal.
The next post will be the secret reveal of the project I've been working on. Stay tuned!
"Three things you can't recover in life: the word after it's said, the moment after it's missed, and the time after it's gone." -Unknown