It's almost the end of September, can you believe it? This year seemed to pass by so quickly... 2014 is just around the corner. Looking forward is daunting, yet looking back I'm thankful to have made it this far. I'm going to be taking my vacation days (2 weeks) from work starting Monday. Hopefully in that time I will be able to make some nail polish posts for you. I'll try to wear the nail polishes I bought from CNE and all the other ones I've accumulated but didn't share yet since it was pointless if I couldn't wear them to show you.
In today's post, I have time to share with you my thoughts and swatches on the newest lipstick I acquired,
Dior Addict Extreme in "Bonne Aventure" #986
.
Bonne Aventure is from their Fall makeup collection called Mystic Metallics. It's a limited edition lipstick ($32) so if you're planning to get it, you better do it soon before it's too late. This is the first lipstick from the Addict Extreme line I've tried, and already I know I will be back for more.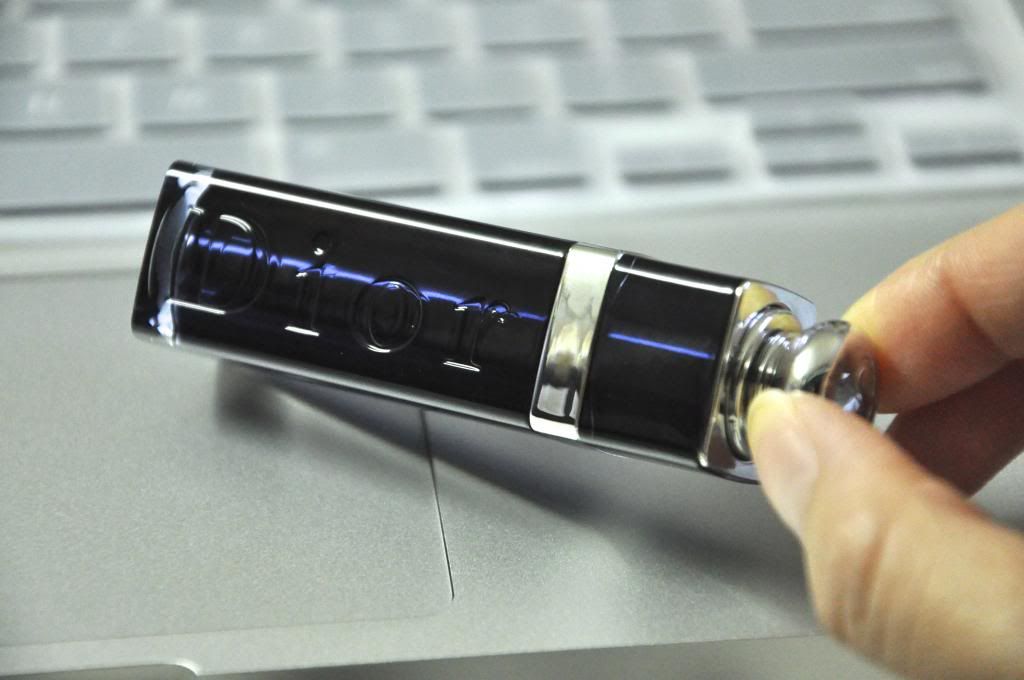 The packaging is sublime, it's similar to the Dior Addict lipsticks but since the case is a dark navy blue (almost black), it gives off a very sophisticated feel. In the light you can see a hint of the gorgeous navy blue.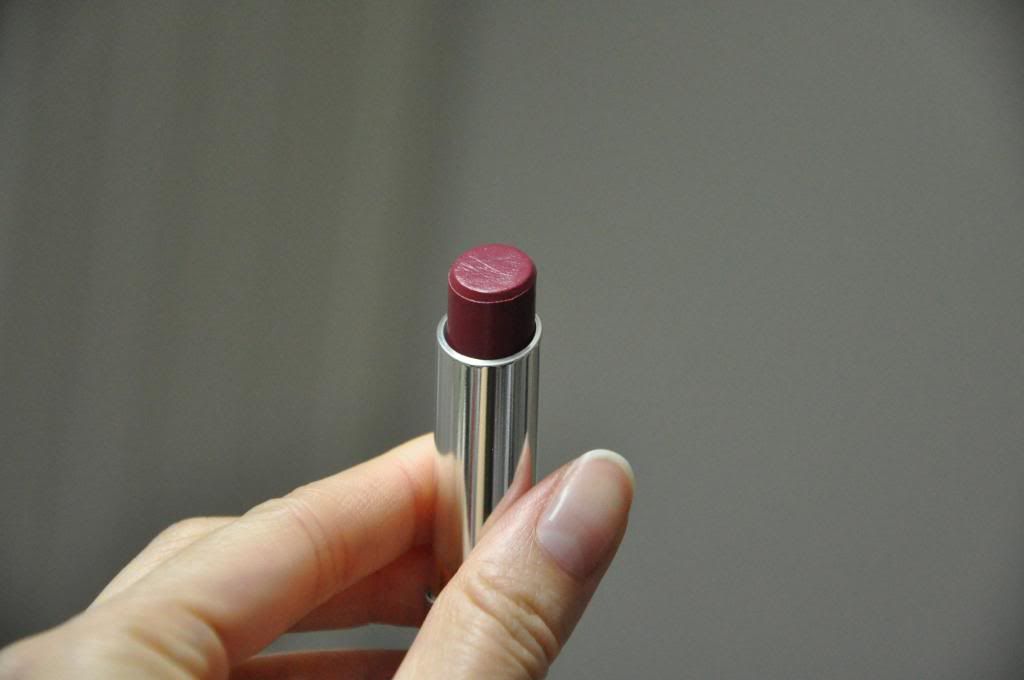 On the Sephora site, it describes the lipstick as a warm rose colour but I would say that red wine would be more fitting. The picture above shows the most accurate colour of how it looks like in person. It's very bold and it's a very Fall-like colour. Think of Severine's lipstick colour from the movie Skyfall, which was what I was going for, but not as intense or opaque. I can see from pictures from the movie that her lip colour has a little bit of red hue to it so it's not as dark as some others have interpreted in their makeup tutorials.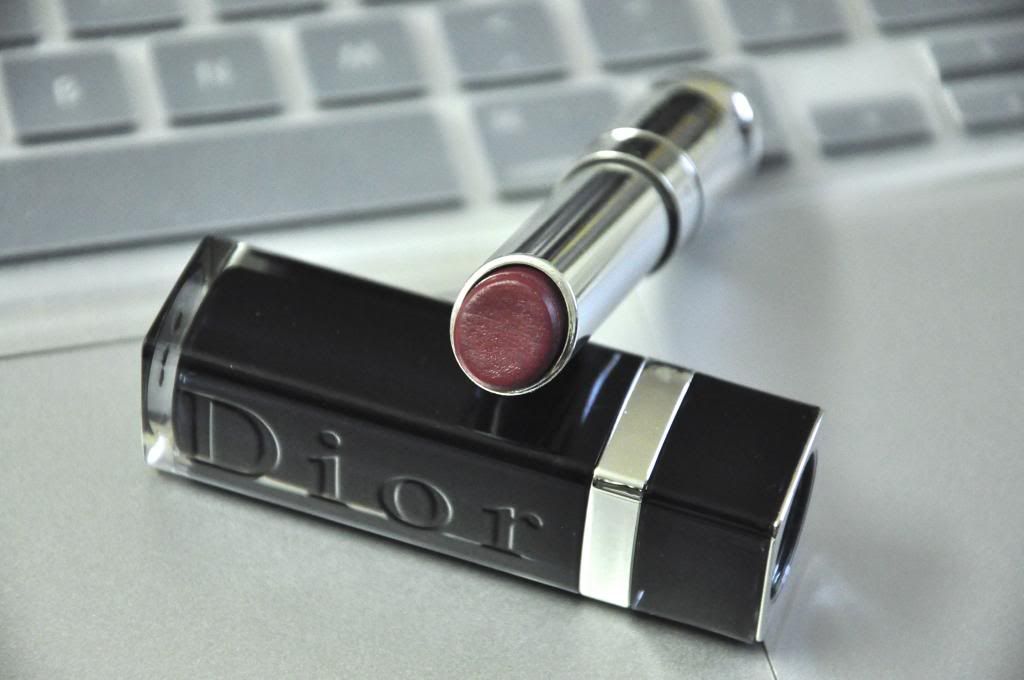 What I really like about the lipstick other than the colour is how well it blends into my lips. I don't get that awkward colour difference between the inside of my lips and the outside- which happens quite often with darker shades of lipsticks.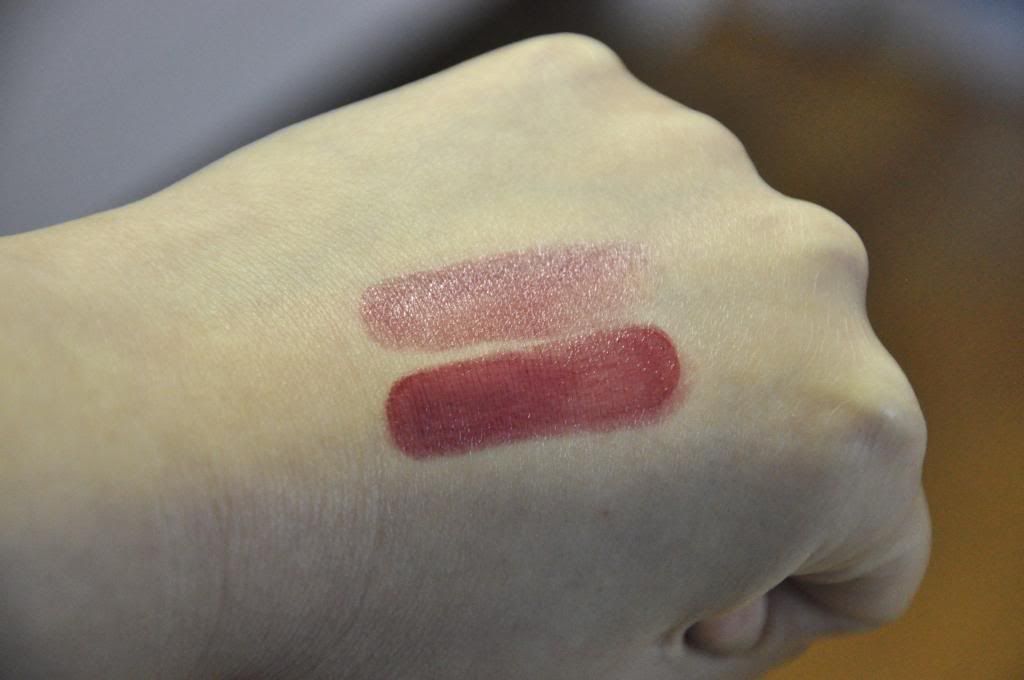 The top swatch is one swipe and the bottom swatch is many swipes to show you the intensity of the lipstick. It glides on smooth like butter, feels moisturizing, and blends in seamlessly. It's a
beautiful
colour, perfect for fall. And what's more, as it fades as I wear it, it turns into this red plummy colour, still really nice.
"Knowing is not enough; we must apply. Being willing is not enough; we must do." -Leonardo DaVinci