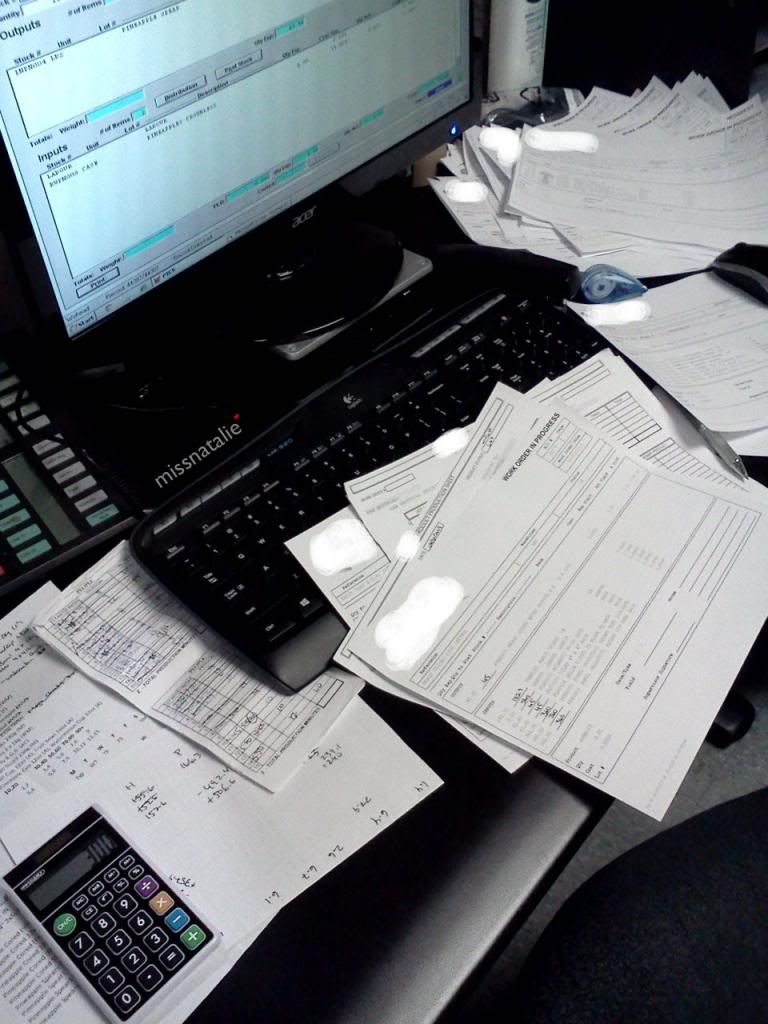 It's the day after an evening/night of
total chaos
with power outages experienced across Toronto and the GTA. Record rainfall resulted in a lot of
flooding
leaving many drivers and commuters either totally stranded or completely frustrated because of how congested the roads and transit were. I heard that a month's worth of rainfall had fallen in just a few short hours. My family experienced a basement leak and so did many other home owners. I was at work when the power outage happened. I worked for only 2 hours and they kept us for another 2 hours to see if the power would come back on again. By the time they let us go, it was 8 o'clock in the evening and the roads were congested with people wanting to get home. Above is a picture of the paperwork I do half of the time I'm at work.
Having lunch at McDonald's last week after my visit to the lab to complete my physical. I was
starving
after a evening/night of fasting.
Last Friday the Mister and I ate at Milestone's because I really wanted to try their steak after a coworker told me how their steaks are the best. This is the first time we've ever eaten at Milestone's.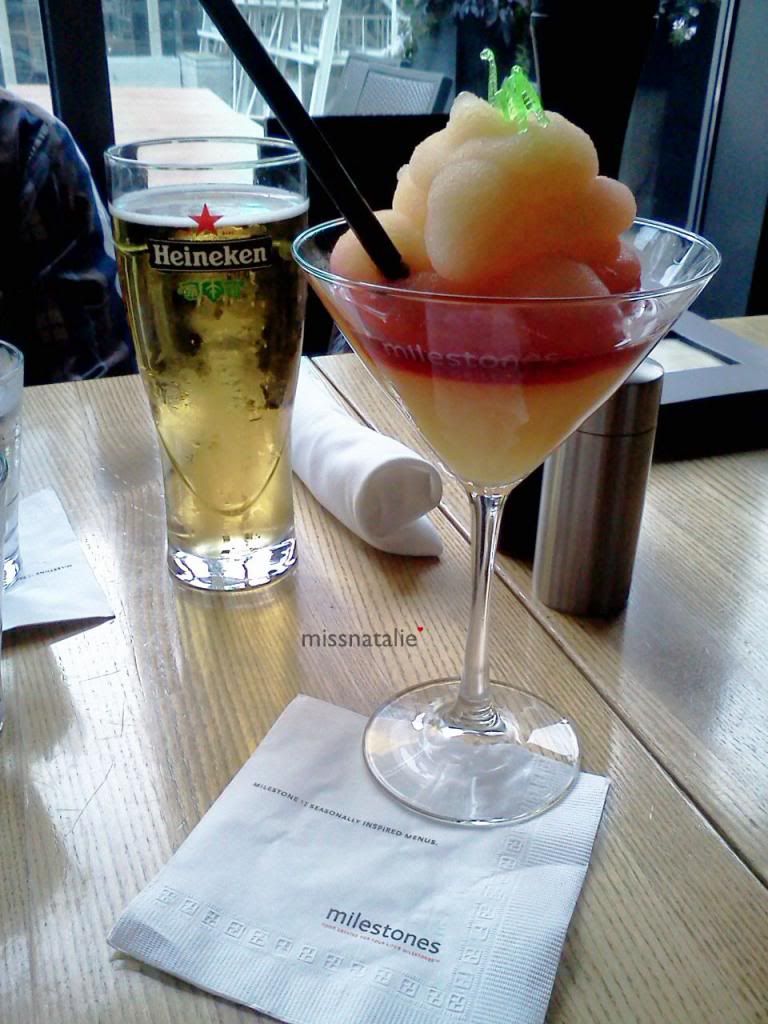 To start I ordered the Milestone's Original Bellini which is a big deal since I don't drink. I have to say though, it was
really
good. Bellinis are definitely something I can drink and enjoy. The Mister ordered a Heineken.
I'm on a mission to try the calamari at every restaurant. This was the Calamari Steak Strips which was alright. Since it was steak strips, it was more meaty than I'm used to. The calamari at Moxie's is still the best in my opinion. I really liked the sauces though- especially the Lemon Aioli sauce.
I ended up getting the Certified Angus Beef Top Sirloin- which was delicious, but what was even more yummier was the garlic mashed potatoes.
Omg
.
It was so good
. I forget what the Mister got... but I'm pretty sure it was the Red Curry Chicken Bowl.
Anyway I hope everyone who got affected by the flooding has been able to recuperate. The weather forecasts calls for more rain for the next couple of days. I really hope nothing bad happens again.
"I myself am made entirely of flaws, stitched together with good intentions." -A. Burroughs