There's something about cold kitchen tiles that I really like. Coldness. Is it weird that I like a cold kitchen? I think for my future home kitchen I would want something stoned themed, cold and tranquil. Which is completely unlike today when it was
so hot
out. I guess mother nature took the cue of officially ringing in summer seriously this year.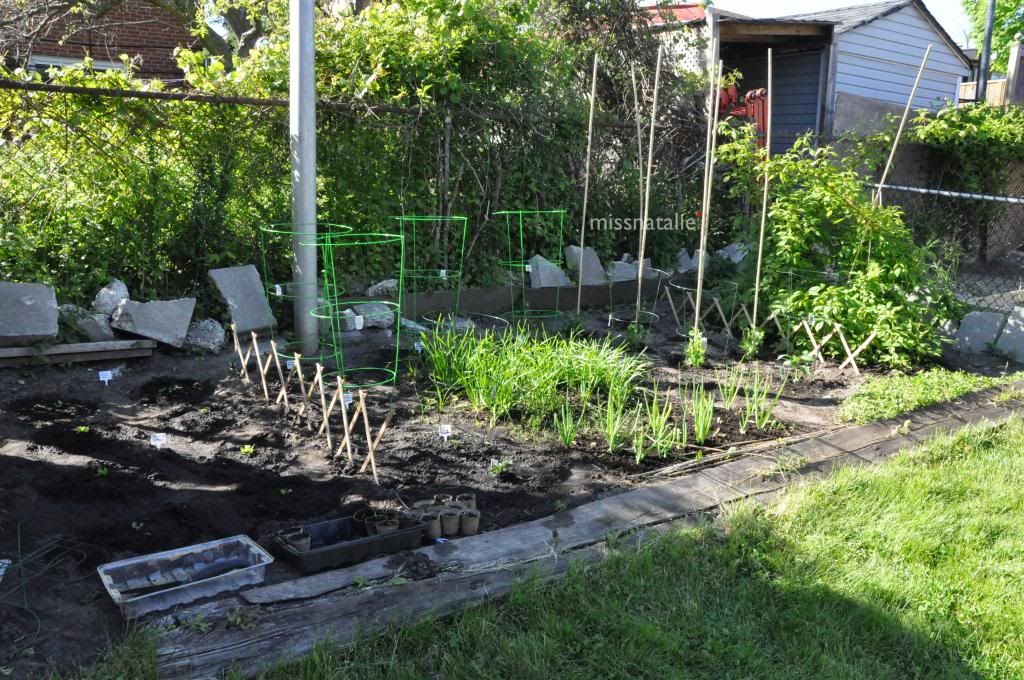 This was taken about a month ago. I'll have to update you guys on how my garden looks now.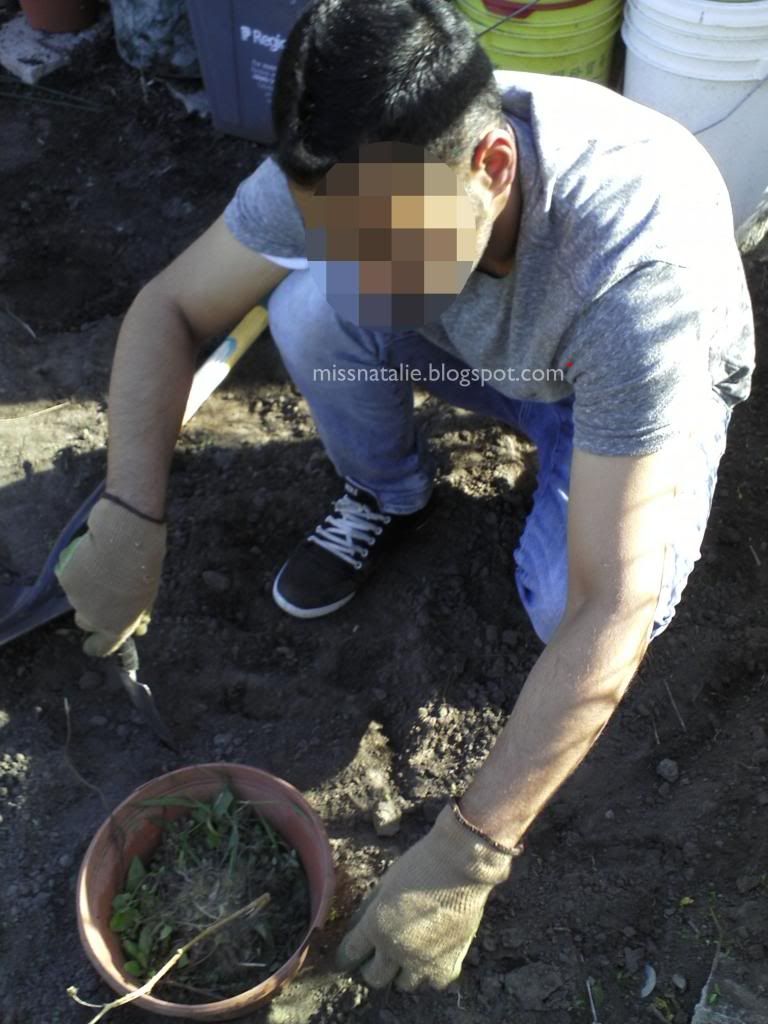 The Mister had helped me with the garden this year.
I attended my sister's graduation. I'm very proud of her!
As we were going home my sister spotted this odd bridge that connects these two buildings together.
And of course you know me, I haven't slowed down on the shopping bit- which surprisingly doesn't bother the Mister like I would think. We should just accept that I'm a total shopaholic which I kind of hate since it only makes me another statistic in the stereotype that "all girls love to shop". It's the whole thing of being classified into this idea or category of what it means to be a female. This is not all there is to me, which doesn't seem to always come across when someone happens to learn that I love shopping.
Aldo Elak Bone Flats.
Aldo Kugler Snowy Sandal.
I can't enough of Aldo shoes. I'm starting to accumulate quite a few pairs from them, from sandals to heels to boots. I'll have to remember to set aside some money for a new pair of boots for the fall/winter season. The
Elak flats
aren't as comfortable as my other one from Aldo, but I think that's because it's made of synthetic material instead of leather. The
Kugler sandals
are without a doubt comfortable. Both shoes are on sale right now and I'm contemplating on getting the white version of the Kugler sandals. Hm..
I bought the top on the left from Winners in the Juniors department (even though it looks like it shouldn't even be in that section). I thought it would look nice under a blazer or cardigan. The top to the right is from H&M. I really like the shoulder detail as it gives it a bit of edge and interest to an otherwise plain top.
Not too long ago I totally got into the whole faux fur kind of thing. I didn't get much out of it, except a
fuzzy cross-body bag from H&M
, but at the time I couldn't justify spending quite a bit of money on a faux fur rug from Ikea, or $80 for a furry pillow from Chapters, and I wouldn't even know how to go about wearing a furry vest without looking like I'm trying to be an animal.
BUT
recently I came across this very inexpensive faux fur pillow at Walmart for only $16.97! I have this picture in my head of how my room/house would look like if I had my own room/house, so when I come across things that fit into that picture I just get it without hesitation. Fur as an accent are the way to go with these kinds of things in my books.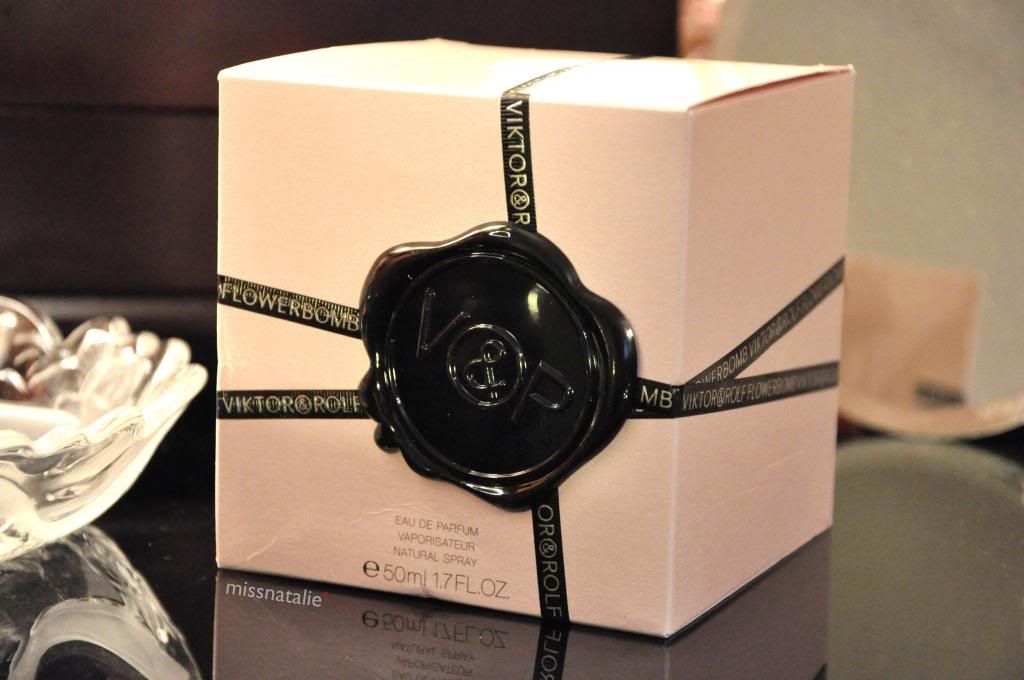 Victor and Rolf Flowerbomb Eau De Parfum.
And lastly, but definitely not the last of what I still need to show you, a new perfume. I have been eyeing this perfume since last year. It's one of the more expensive ones which is why I didn't get it sooner. Luckily I found this one the day I visited the the newly opened Marshalls on Yonge St. with the Mister.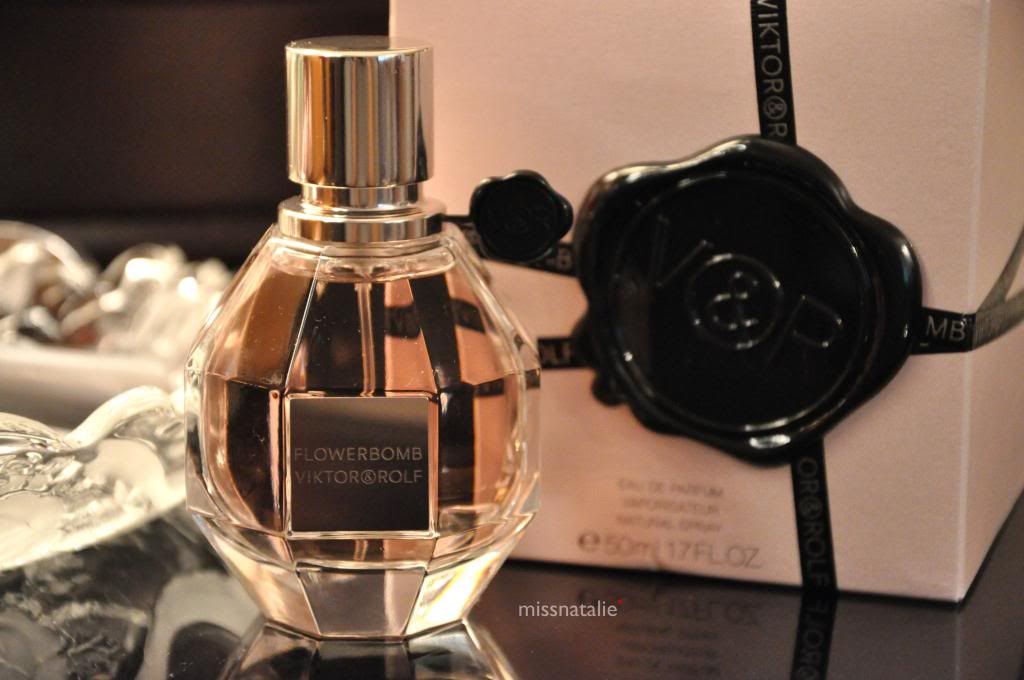 This perfume in this size retails for $125 but I got it for $99.99. Still hella expensive but it smells
so good.
If you like floral scents you would love it too.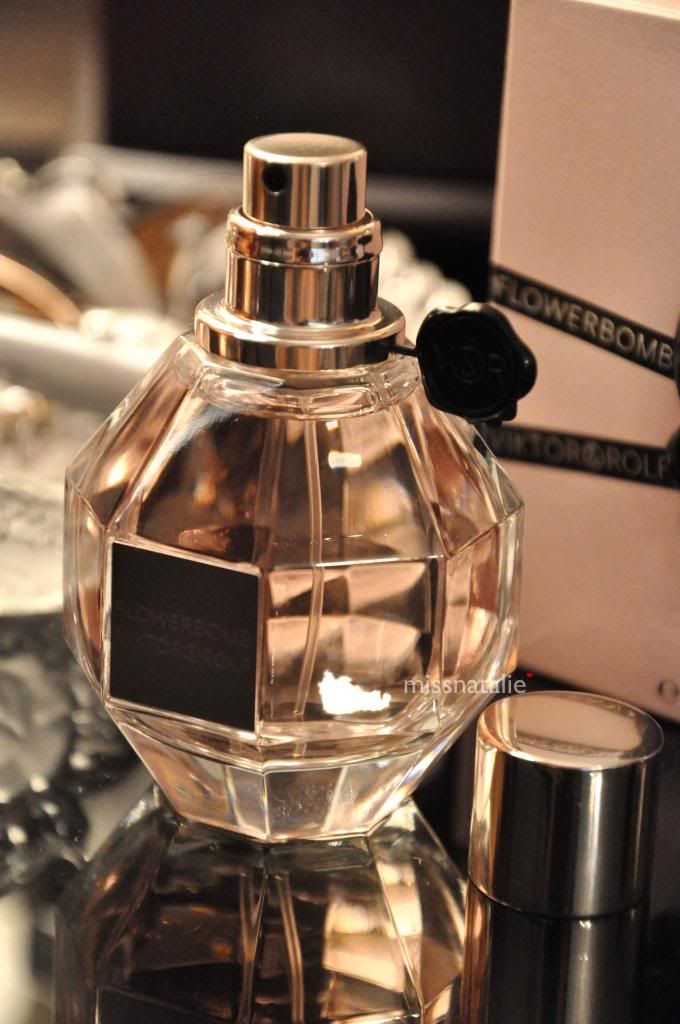 The bottle is really simple yet elegant. At first I didn't see it, but after holding it in my hand, I started to think how much it resembled a hand grenade. Then it dawned on me that it totally makes sense given the name Flower
bomb,
the shape, the size, the little logo sticking out like the pin on a real grenade. For a bottle that is inspired from something so lethal, it sure is pretty pleasant.
"If there ever comes a day when we can't be together keep me in your heart, I'll stay there forever." -Winnie the Pooh