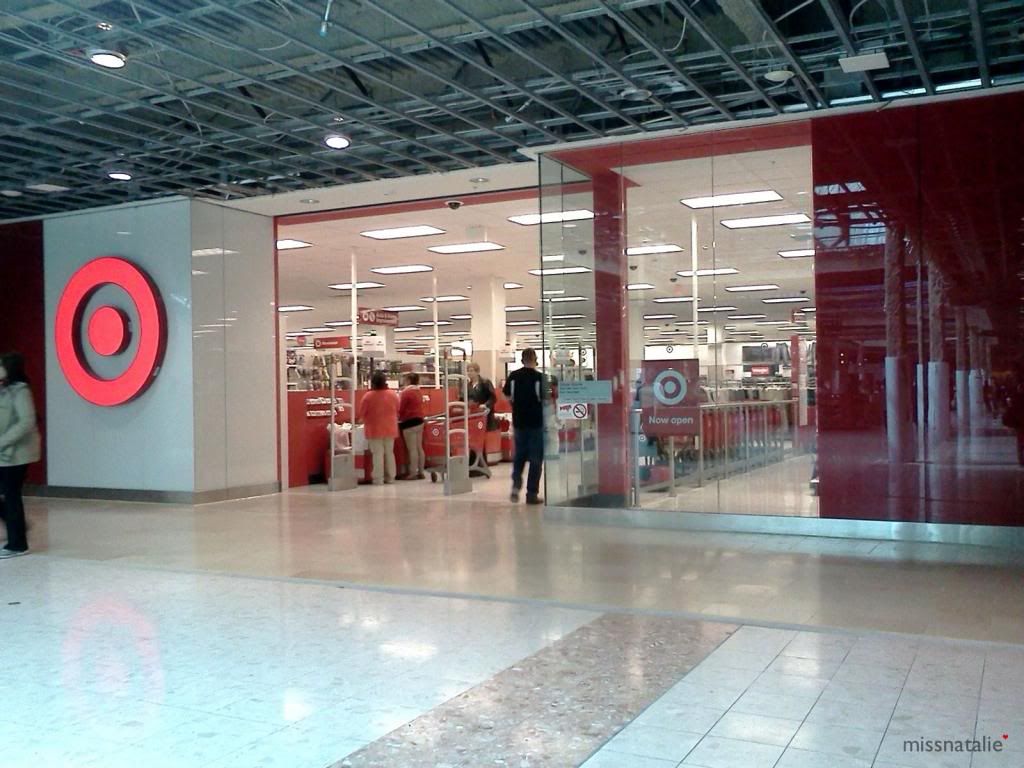 Target haul!! I've always wanted to say that. Target recently opened their doors in Canada and I couldn't have been more thrilled.
It was fun browsing around Target. Their food section isn't as great as Walmart but they do have a better bag/accessories/jewelry department. I found their beauty section harder to browse in than Walmart because of the way it's set up. Parts of the wall fixtures would block the view from anything from the waist down so that you would have to kneel to see what's at the bottom. Prices seemed similar to that of Walmart and I really liked how they carry brands that weren't available in Canada before.
One of those brands I had been eager to get my hands on were the Sonia Kashuk brushes. I couldn't help myself and got both the face and blush brushes. They were on sale for 10% off. If you've ever tried Ecotool brushes then I can tell you that they feel pretty similar.
Similar but not the same.
These Sonia Kashuk brushes are better in terms of shape and softness.
They feel like silk on my skin
, so buttery soft! I plan to get more, like the flat-top foundation brush which was sold out at the time. Once I get all the brushes I want I'll do a full review. As of right now, I give the brushes two thumbs way up.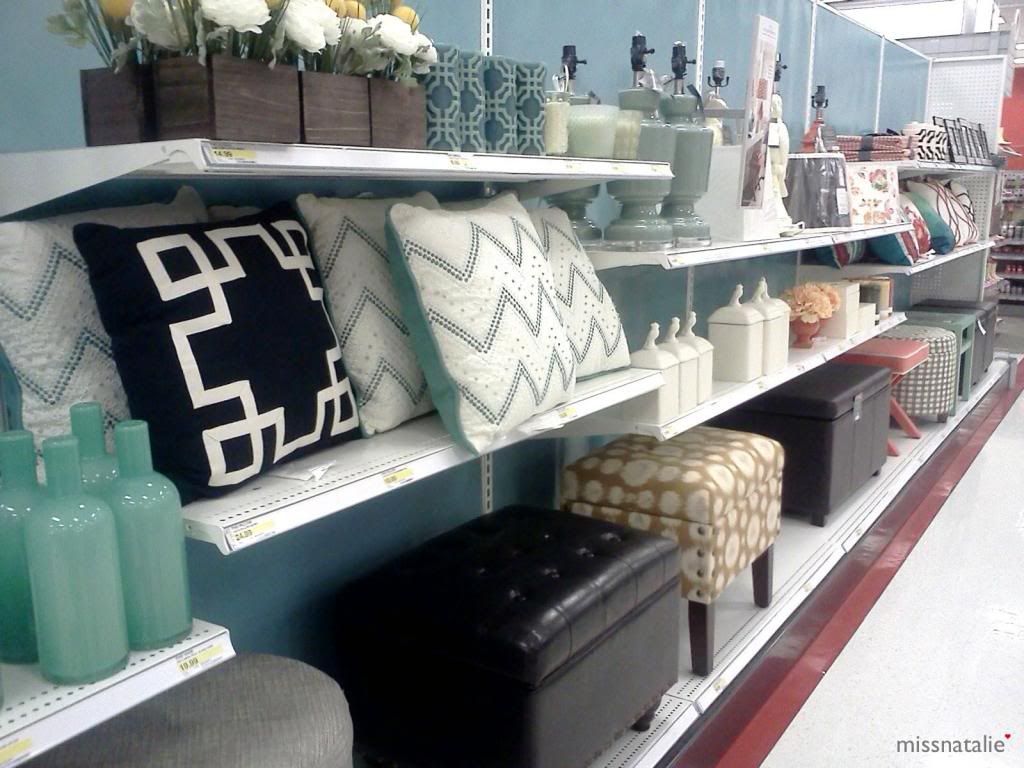 The section that really stood out to me was their home section, not only because I'm into all that home stuff, but because they
really
did have a wonderful selection. That includes decor, organization, and the kitchen department. It was like a mash-up of Chapters with a hint of Ikea. I can definitely see myself visiting often to see what's new.
And of course you know me, I couldn't walk away with nothing!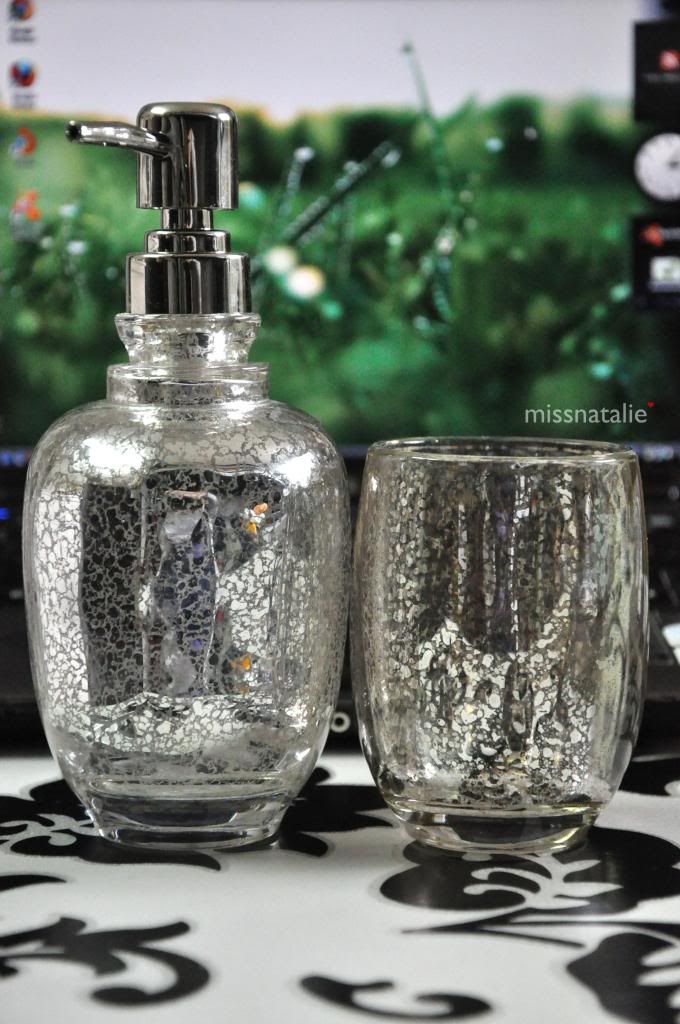 I saw this pretty soap dispenser and matching toothbrush holder on sale for 20% off. I love how pretty and glam they look. I just recently threw away my makeshift toothbrush holder (a pencil holder from the dollar store) because I got sick of the way it looked. I also was using Method hand soap in the same bottle it came in, it too was a bit boring. It's a relief to have them both replaced.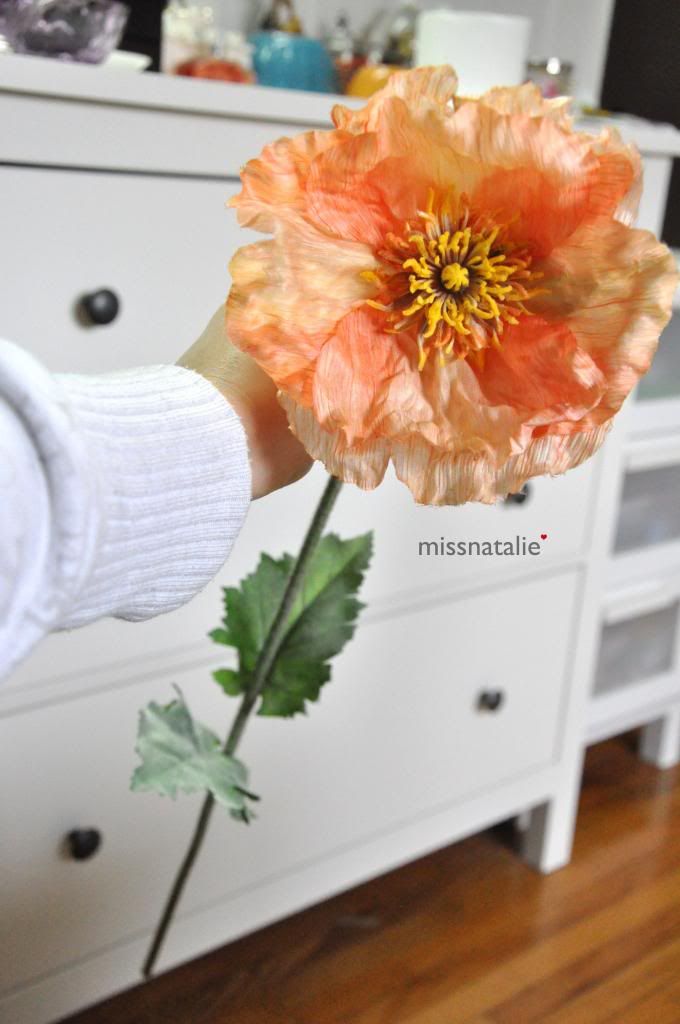 I came across this beautiful poppy flower that reminded me so much of Spring. It was too pretty to pass up.
I was totally
obsessed
with their candle section. There were so many candles I wanted to get but I stopped myself and was a good girl. They even had those wood wick candles!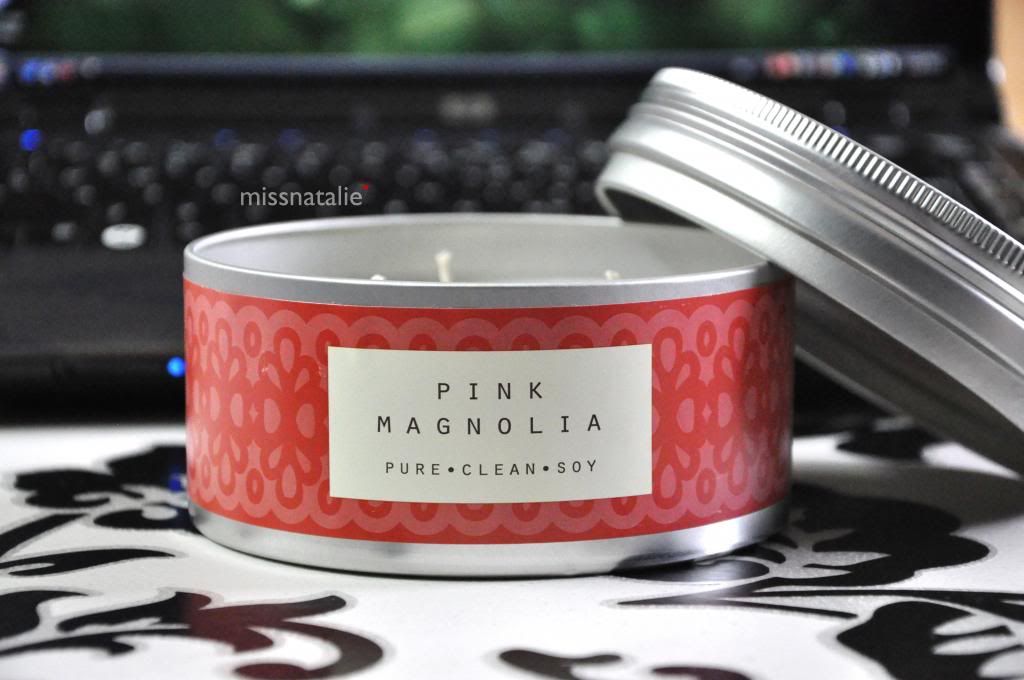 I managed to limit myself to one candle. It was a difficult choice but I think I made the right one. I liked how these line of candles are available in different sizes, containers/jars. I like having a variety of different candles so that it isn't so boring. These candles are soy-based so they're purer and burn slower and cleaner than wax candles. Not only that, they're eco-friendly, sustainable, and come from renewable resources (something I really really like). The scent was
very
light and clean which was perfect to burn in my room. I really liked how it isn't overpowering like those Bath and Body Works candles which can be too overwhelming at times. I'm definitely going back for more, that's for sure.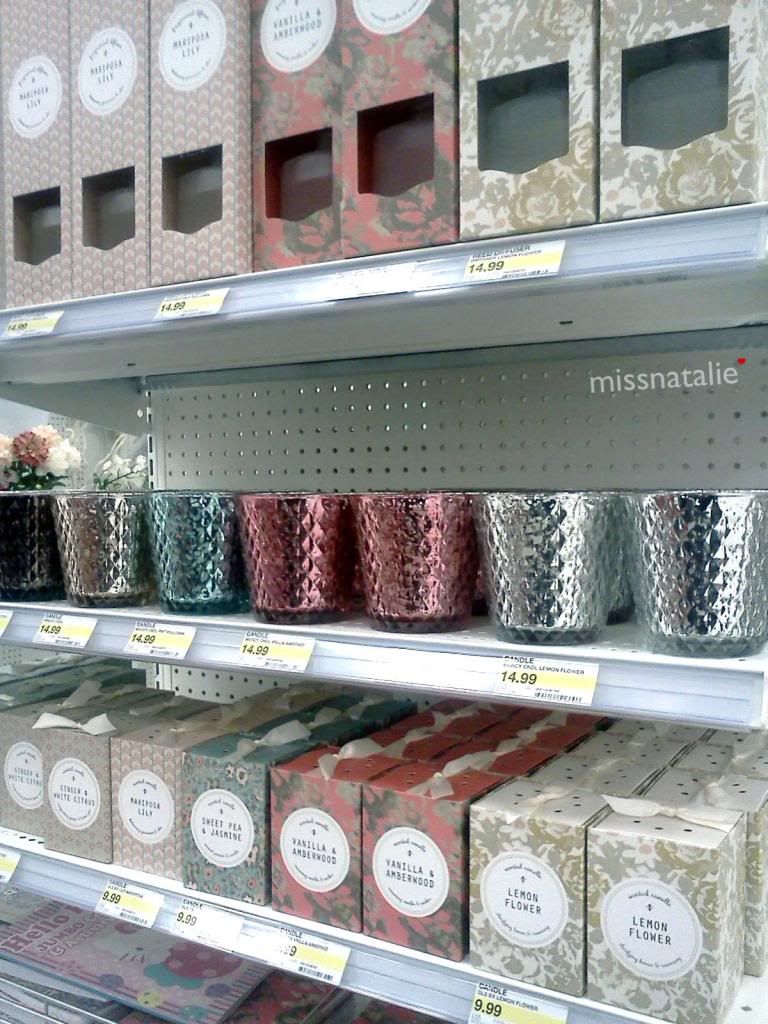 Also in home fragrance I came across this pretty looking diffuser (I've been wanting one for years) that smelled like those nice (emphasis on the nice people) public washrooms- minus the nasty smells, okay? I'm not crazy I swear. I thought it was perfect to put in the washroom since candles are a no-go because of the open flame and plug-ins just look awful. With diffusers, you don't have to worry about leaving it unattended and there is no electricity required! The scent I got was also the most popular among the four scents that were available. There was only four boxes left while the other scents were still fully stocked.
"A man is about as happy as he makes up his mind to be." -Abraham Lincoln