I'm constantly poking around in the home decor section. I can literally spend hours browsing around in the home section of places like Chapters, Anthropologie, Winners, Urban Outfitters etc. As a result, I've picked up a few unnecessary but ooh-too-good-to-pass-up-on things to add to my already crowded room.
When I visited Yorkdale, which is probably a month ago now, I was pleasantly surprised (and thrilled) to stumble upon the Anthropologie store. I've heard a great deal about this place and had been super anxious to visit one.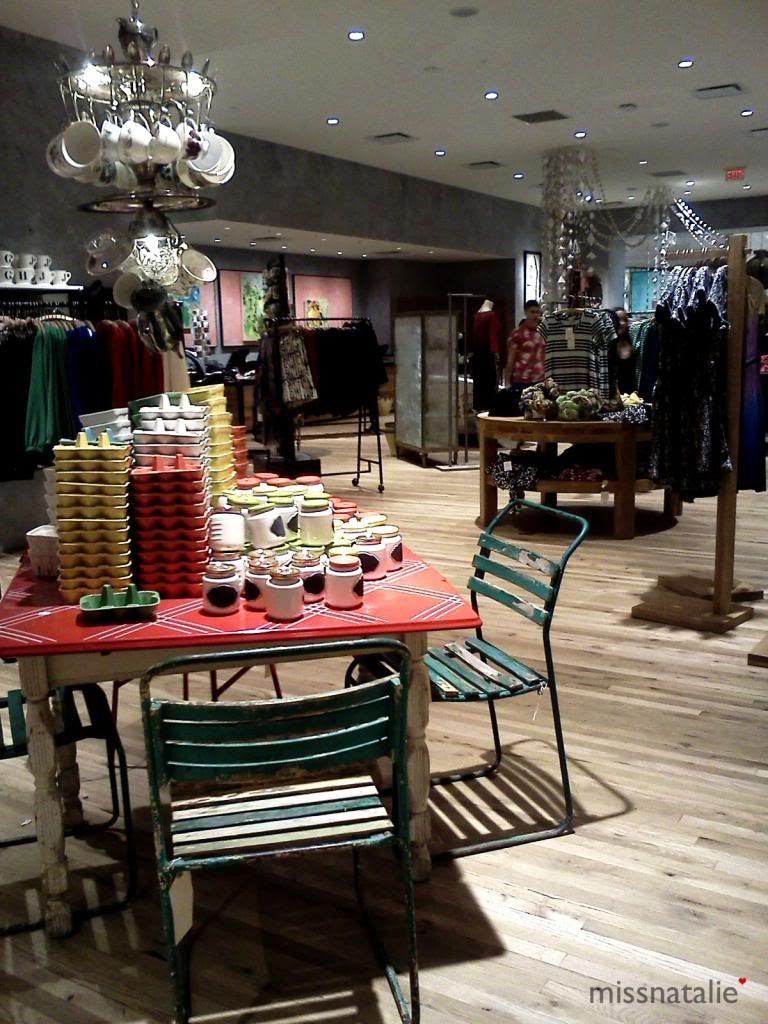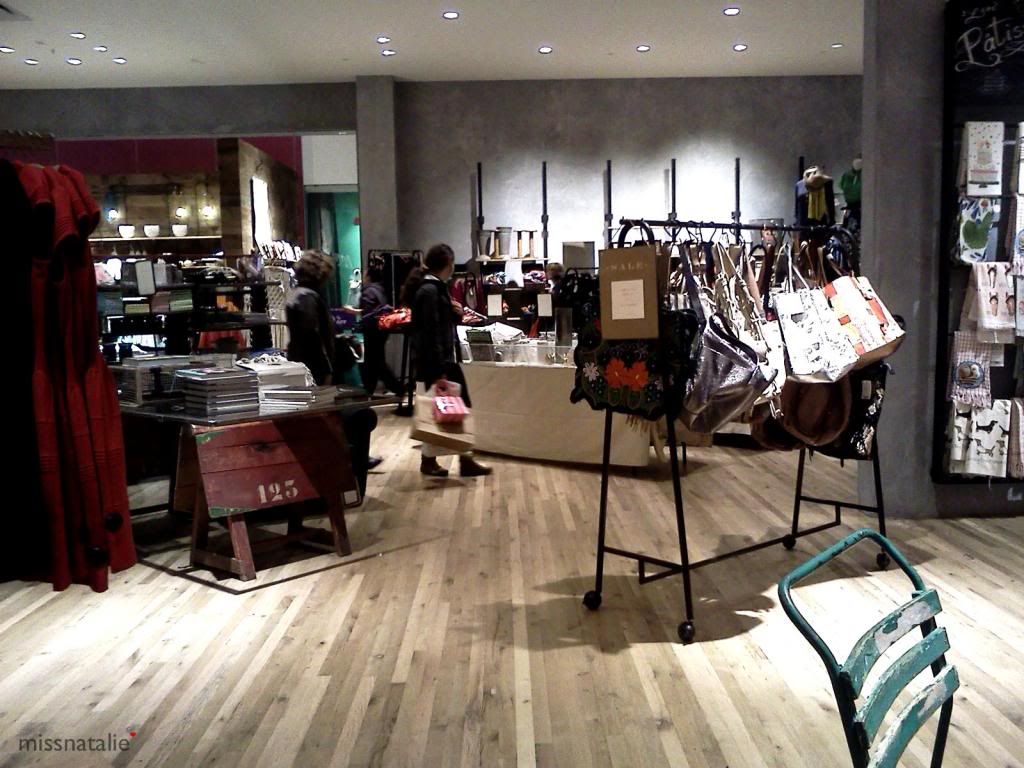 I really liked how rustic and organic the place felt.
I didn't buy anything during my first visit but during my second visit I walked out with two things.
The first item was this
Curvy Chrysanthemum Vase
. Isn't it so beautiful? After seeing this vase while browsing their website, I knew I had to have it. There are other vases available but this one was my favourite. Initially I thought it was going to be smaller but upon seeing it in stores it was a lot bigger than I had anticipated. Nevertheless, this is great a statement piece and would make a great focal point in a room. I just love the pop of colour. It totally reminds me of Spring... (c'mon Spring...). This was $28.
I saw this
Boulangerie Coconut Macaroon
candle during my first visit and immediately fell in love with the scent, it smells so good! I decided to get it during my second visit before I ended up regretting not getting it. It's $16 which is quite pricey but I love the smell too much!
And not surprisingly, I've been making numerous trips to Chapters Indigo- partly because it's easily accessible to me and, as you know, I love the store.
I saw this
White Crackle Vase
in the clearance for $10 and thought it looked interesting enough to get. I think it would look lovely with a fresh set of flowers in it.
This
Rose Tealight Holder
caught my attention the moment I laid my eyes on it. It looks so pretty and I only wish I had a big enough vanity to place it on. Currently it sits on my bookshelf but hopefully one day I can display it out in the open. I bought it for $16.50 but it's currently on sale.
If you get the chance, you must give this
Santiago Huckleberry Glass Jar
candle a sniff. It smells
divine
. So good that I couldn't take the chance of waiting for it to go on sale just in case it sold out. I even got the biggest size it comes in because I love it that much. I haven't had the chance to burn the candles I've shown in this post yet, but when I do, I bet they'll smell heavenly. This was $28 but it's for a huge candle so I feel better about it.
Every time I open mail it's a constant reminder that I need to get myself a letter opener. I wasn't in the market for anything expensive but I also wanted one that was at least decent. So when I saw this
Silver Feather Letter Opener
at Chapters, I thought it was perfect. It was only $12! And it's actually on sale now so you can grab one for yourself for even cheaper!
Yes, you guessed it. I got another tray,
White Blossom Tray
. I can't seem to have enough of these and I think you can see why. However this time, I had a purpose for it in mind. Because it's a smaller sized tray, I thought it'd be perfect to store and display my rings. I'll show you next time of how it looks like since I forgot to take a picture. I got this $13.65 on sale.
And last, but definitely not least, I came across this simple
Tall Tea Mug
that I simply adore. It's $12 which isn't too bad in my opinion. It's quite lightweight for such a big mug. Ironically, I've drank several beverages out of this mug already none of them tea. The Mister offered to pay for it (thanks babe!). We even got a back-up just in case the one I'm using now breaks (that's how much I like it). It's an unusual feeling to have someone offer to pay for everything- hey don't think I'm that cheap! I rarely take him up on his offers =P They're nice gestures though and I really appreciate them even though I feel odd at times.
And knowing me, that won't be the end of it. I'm sure it won't be too long before I make another post about more home goods =S
Whenever there are people who are determined to take you down, determined to one-up you and get everything that you have... you're onto something. -Crystalis007 (Youtube) [quote rephrased]