Friday has turned from blogging time to shopping day to date night. From a Friday night spent at home to a day being alone turned into a day I spend with that special someone. I couldn't be more happy about the change. I've always loved to dine out but I've never had much opportunities to do so before- not that it's complicated to do so but I didn't really have anyone to dine with me (it's just nicer that way).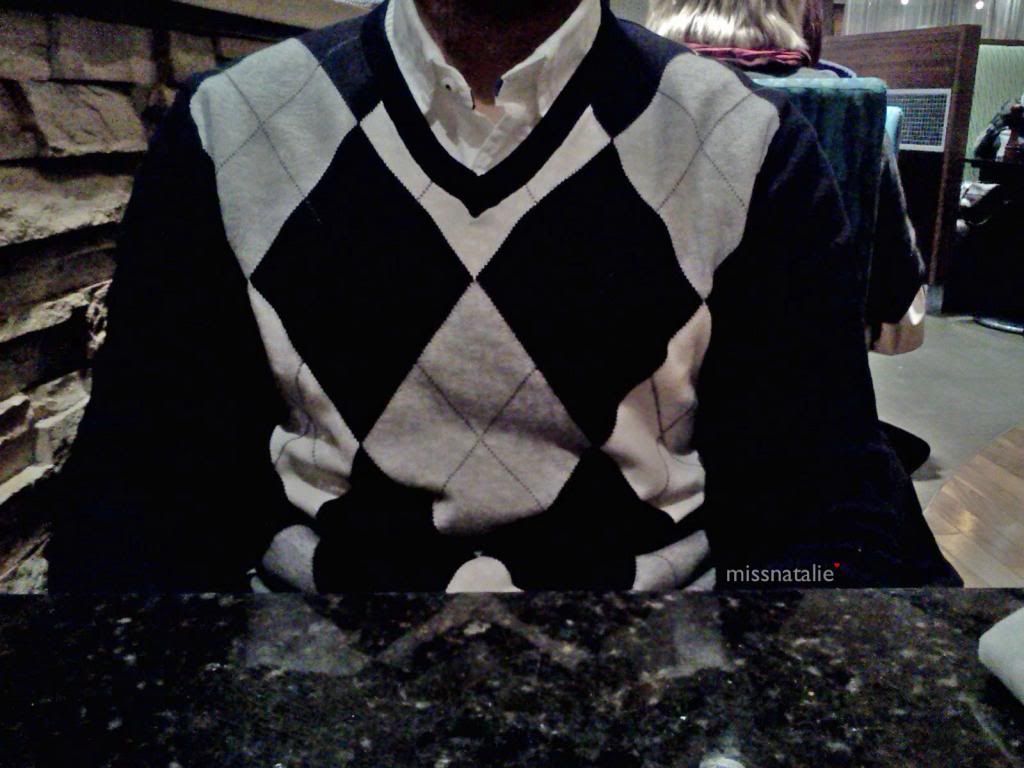 Meet the Mister. I know in the past I've shared more personal details of my life, but this time around I've decided not to do that. I hope you guys understand.
On Friday we went to go eat at
Pickle Barrel
after going around the mall for a bit.
My side of mixed greens came first, it was pretty good. The Mister suggested we get a couple of drinks with our dinner (keep in mind I don't drink) but obliged anyway because I want to get myself to a point where I can drink if I wanted to. We decided on martinis- he got pomegranate and I got chocolate.
Bad idea
. I got tipsy with just
one
martini (fyi it felt so weird). Who knew I was such a lightweight? I was rocking the Asian glow for a couple hours before it even went away haha. The Mister took care of me very well though and was very apologetic about suggesting the alcoholic beverage. For the main meal I had the Lobster Ravioli, it was
heaven
in my mouth.
We also had dessert. Mine was the Oreo one, I wasn't too crazy about it though.
Then today we went out again which I never do because my shows Once Upon A Time and Walking Dead air on Sundays. This time I made an exception because I figured I shouldn't let shows hold me back from enjoying my days off. I got to watch Walking Dead anyway since they do a rerun of it at 11pm hehe. Does anyone else watch the show? Last night's episode was intense!!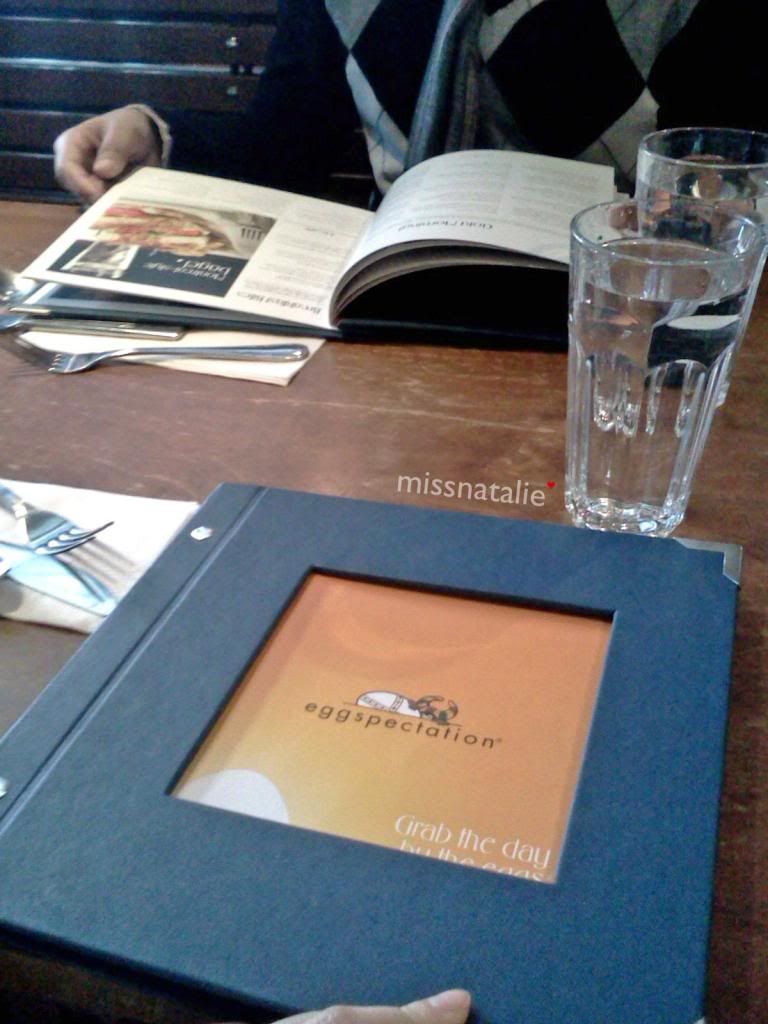 This time we went to
Eggspectation
. I've eaten at this place before for breakfast but that was back when I was in Montreal. Their eggs are so delicious.
Today I didn't feel like eating eggs for lunch though. I wanted a burger, so I got the BBQ Burger.
The Mister got one of their omelettes that I can't remember the name of right now. He loved it.
We also made a visit to my old school. Le sigh. I feel so old... and I totally miss this place.
On another note, I've been
really
into lippies lately.
And it all started with my love for collecting Nivea lip balms. I still have yet to come across those lip butters they recently came out with.
I have so much to show you guys... but I'm finding it hard to find the time these days!! Gah!
"If you don't tell the world who you are, the world will tell you." -Unknown