Sometimes I wonder if sharing an excessive amount of purchases here on blogger is as acceptable as it is on Youtube (to an extent anyway). Perhaps sharing a haul in a video is more subtle because you can share a lot more in a shorter period of time compared to what it takes to scroll through pictures in a blog post. Or maybe because haul videos are so frequent, excessive shopping is desensitized thus regarded as something normal. Whatever the case, I hope these haul posts aren't annoying because they're easy for me to do plus I love to do them. I admit a part of me knows that I'm buying things to make me happy and to fill some sort of void, but it's something that works for me. Some people might socialize more, others might take up a hobby, but for me (for now) it's shopping. It sounds bad, but hey, I work hard so I can play hard.
I hope that for my readers it might give you some ideas or insight into what's out there. Or maybe it could be as simple as being able to indulge vicariously through my purchases- that's what I do all the time with others haha. But enough of my rambling.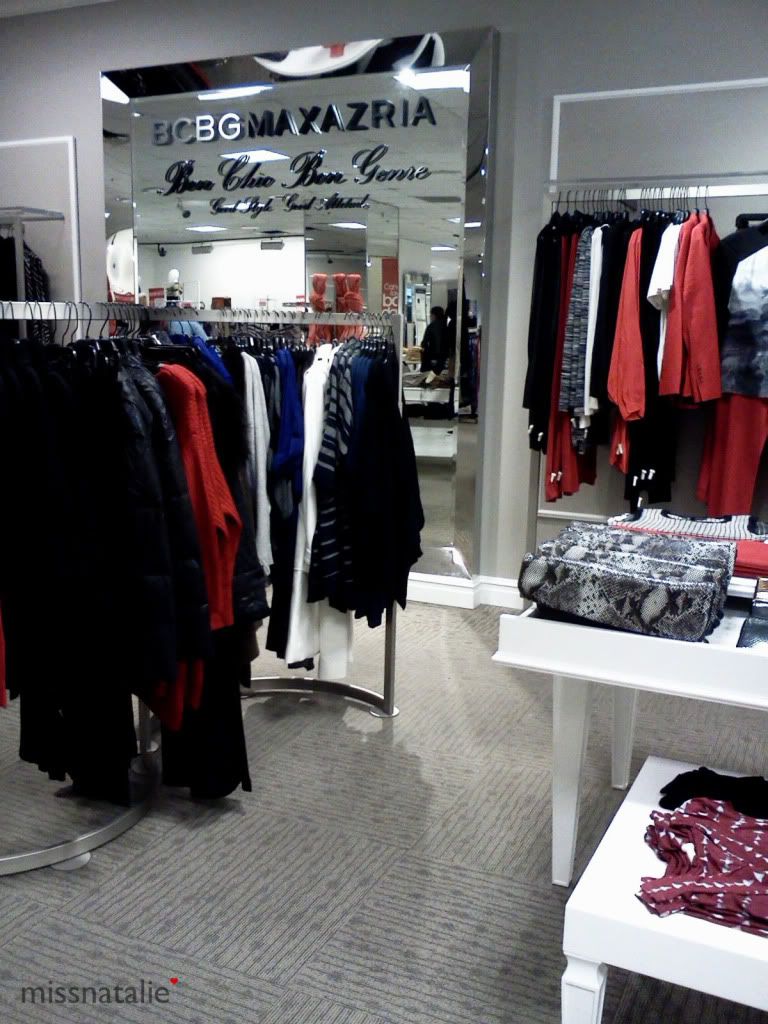 While I was browsing my local The Bay store a few months back, I came upon the newly opened BCBG boutique at the time. I was never into BCBG before because it differed to what I was into back then, but now a lot of their things are totally me. Now that I figured out my style, it's a lot easier for me to shop- which is why I've been going on a mad shopping spree these past few months LOL.
After looking around, there was one bracelet that caught my eye.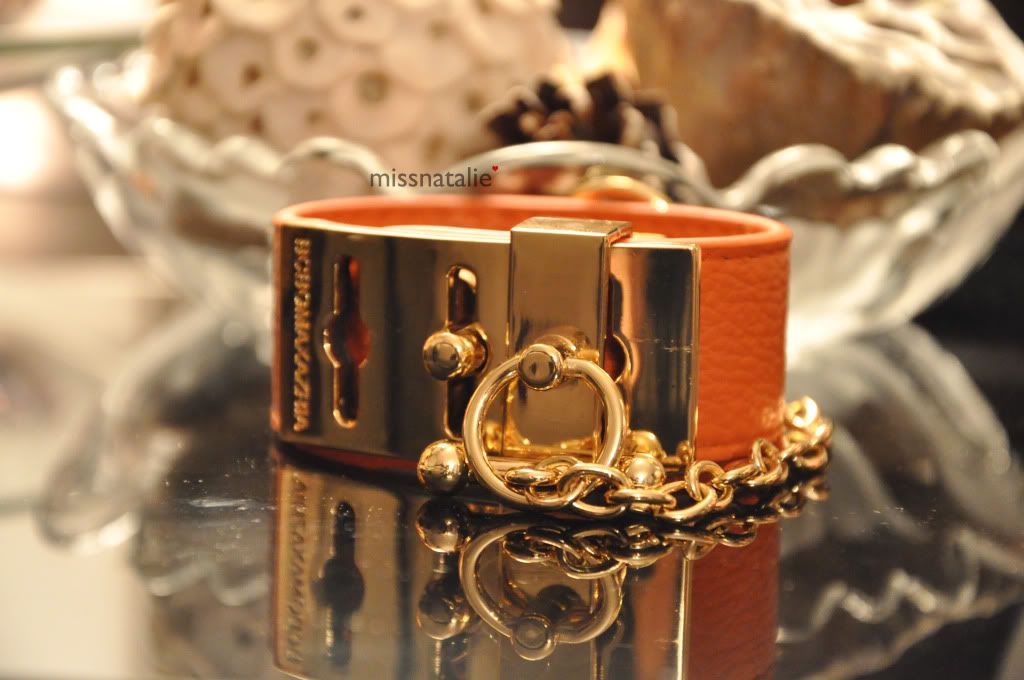 BCBG Maxazria Leather Toggle Bracelet.
I immediately fell in love the moment I laid my eyes on it. Despite liking it and there being only one available, I couldn't get it that day because they didn't have a price for it- they were still setting up as they officially opened the next day. Unfortunately I wasn't able to come back until the next weekend. I nearly panicked the whole entire week fearing that it was gone already. Thankfully it was still available when I was able to go back. If I recall correctly the bracelet was $78- a hefty price especially for me because I've never spent that much jewelry before (now is a different story if I could ever catch you all up with the recent purchases I've made =S). This style of this bracelet reminds me of those extremely expensive
Hermes leather bracelets
. Of course they are not one and the same, but there is no way I'm paying hundreds of dollars for a Hermes one. This BCBG Maxazria will do just fine at a fraction of the price.
Of course after purchasing that bracelet, I became
obsessed
with BCBG. Every time I went to the mall I couldn't resist checking out their stores to see if they had anything new. Then one time I saw a sales associate wearing this really awesome belt that was similar in style to the toggle bracelet above. I wanted the same exact one in black but for the longest time I could only find it in white. The heavens must have heard my cries because after some time, I did manage to find it!
The sales associate was thin enough to wear it as a hip belt but it's actually designed to be a waist belt. I've still yet to wear this because I haven't entirely figured out fashion yet, but hopefully I will grasp it soon.
Of course this isn't all that I've purchased these past few months. I'll be sharing the rest in other posts. Hoped you enjoyed!
By the way, did anyone watch the Oscars? Did you guys see how
gorgeous
Jennifer Lawrence's dress was?! O-m-g. And she looked so stunning too. I really liker her makeup, hair, and how well the earrings go with everything. I love her. She seems so genuine and down to earth, very funny too!
"One problem with gazing too frequently into the past is that we may turn around to find the future has run out on us." -Michael Cibenko