So here it is, I'm finally going to share the birthday present I gifted myself with. Even though I've been eyeing this Coach bag for a long time now, I wasn't planning to buy it this soon. But when I was kindly invited by my sister's friend to get 25% off my entire Coach purchase, I couldn't pass on the great opportunity.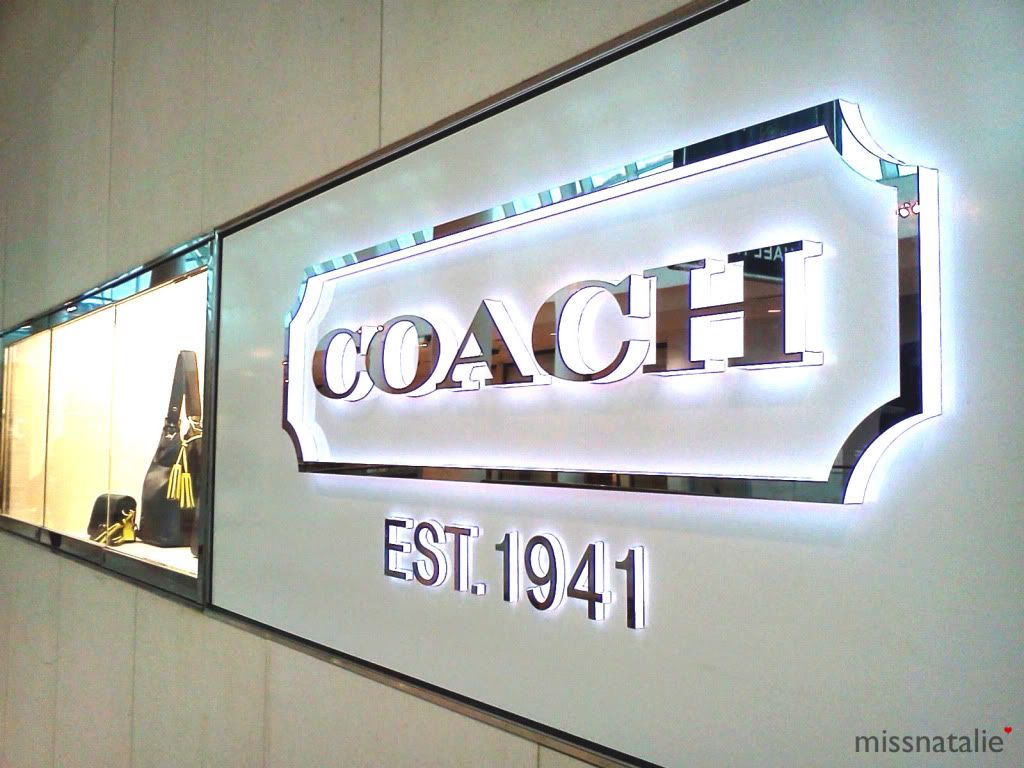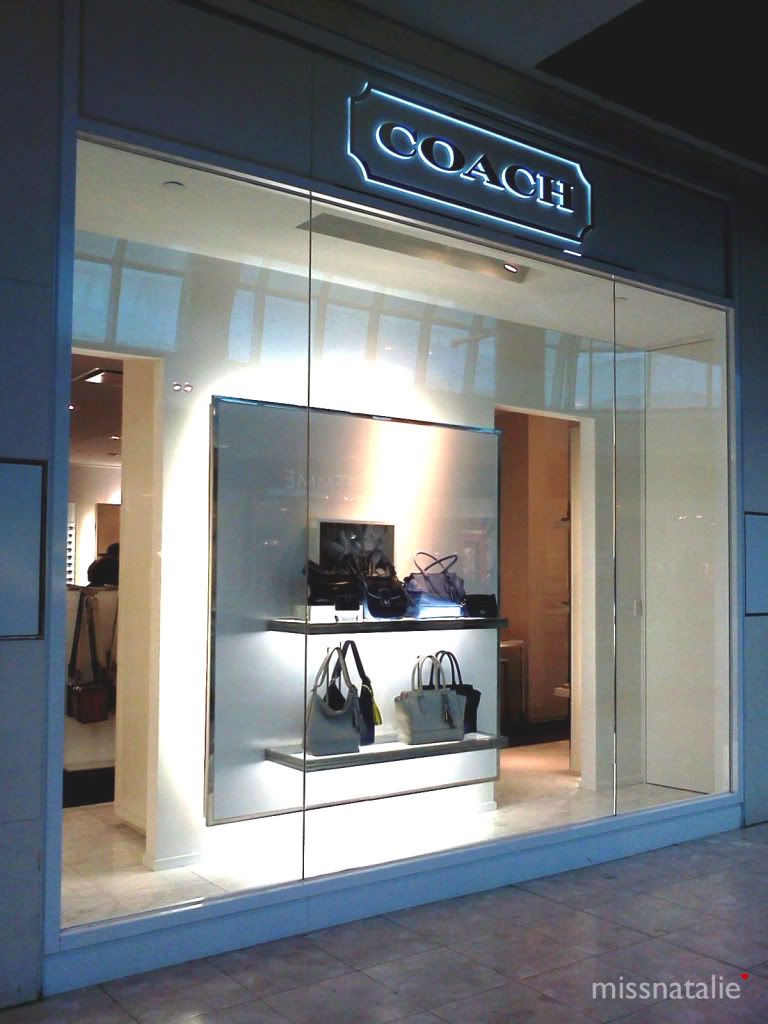 When I walked into the Coach store I was greeted by a couple sales people and was first helped a little bit by this one sales associate after I was confused about the sizing of the bag I wanted. The one I was looking at was the gathered leather version of the Lindsey Satchel. When I looked at it, it looked smaller (shorter) than the non-gathered version and thought that maybe they were mistaken and didn't realize it was the Sophia (a similar but smaller version than the Lindsey). I wasn't trying to overstep what the sales associates should know, but I couldn't help but question why the bag looked smaller than what I thought it should be. She then held up the gathered leather Lindsey and non-gathered leather Lindsey side by side and it was then I realized that my eyes were just deceiving me. I'm sure at that point she probably just thought I was just another young girl window shopping who you wouldn't expect to be serious about making an actual purchase. I experience this often when I see sales associates greeting older ladies but deliberately ignore me. Talk about ageism...
But this time I didn't mind however because I was still trying to wrap my mind around the size of the bag. It was then another sales associate, who was Korean, came up to help me. She was
so
kind and helpful. I'm a bit undecisive sometimes, like if I should go with the black or silver/black, how I like the silver hardware better than the gold hardware, or whether or not I would like how structured the gathered leather is compared to the non-gathered leather bag (I liked how the non-gathered leather bag drooped on the sides). I basically wanted something classy, elegant, and sophisticated, but yet something I could easily pair with anything since it'd be my everyday bag. After some chit-chat (she asked me if I was Korean because of how light my skin was haha) she gave me the advice I needed to confidently make the purchase. She even asked me if I was there for the discount because if I wasn't she'd give it to me! How thoughtful and kind!
Before I go on, I must mention that I've been on the hunt for an everyday replacement bag. I have used my Esprit bag that I got 3-4 years ago on Boxing Day to
death
(as you can see). It originally had faux suede all over but that faded away a long time ago. I love it because it's comfy, light, roomy, and perfect size. I tried looking for bags in mainstream stores but a lot were much too big for me. So, high-end brand it was.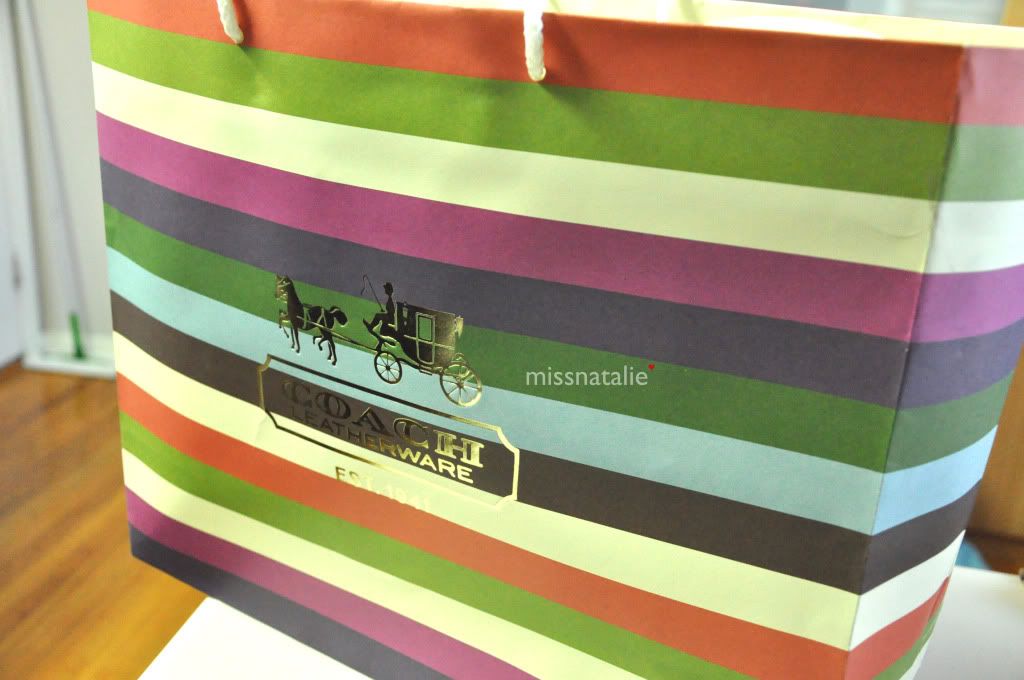 I had to order mine in-store because they didn't have it in stock. After a week, they gave me a call to come in to pick it up. It came in this very pretty colourful Coach bag that I'm quite fond. If I had a walk-in closet this would totally be on display. It also came with a dust bag.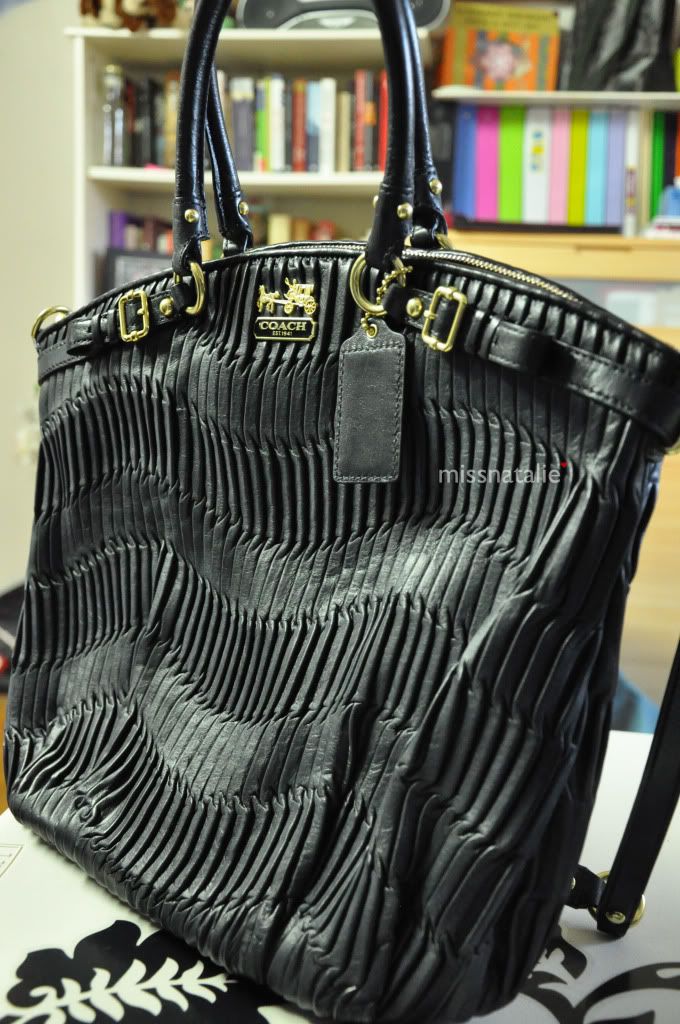 Coach Madison Gathered Leather Lindsey Satchel.
And here it is in all of it's beautiful glory. The original price of this bag was $598 but with 25% off it came to $448.5. With tax I got it for a grand total of $506.81.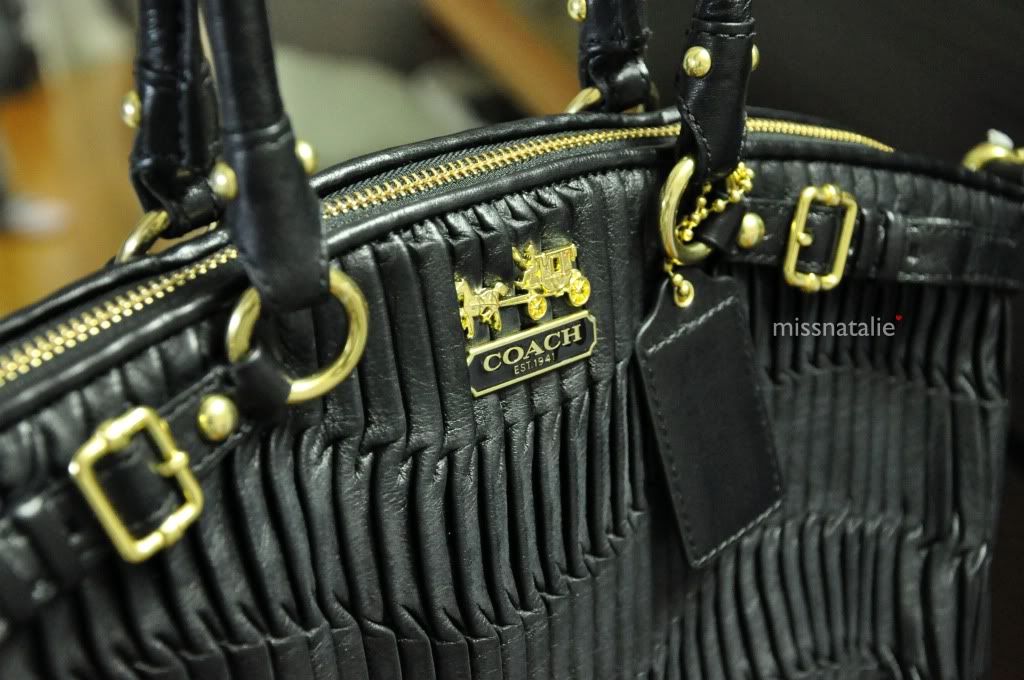 I prefer the silver hardware on the silver/black version but since I wanted a matte black leather finish I had to settle for the gold hardware. It's not that I don't like gold, it's just that the colour gold on this particular bag isn't quite the gold colour I prefer.
When Coach came out with the gathered leather, I immediately fell in love. It's just so different and luxurious- totally my style. The leather is firm and a bit stiff at first but with wear it becomes soft. It's a semi-structured bag in that it keeps it's shape but has a little give overtime.
The only downside with this bag is that it's really heavy because of the hardware. And so, when you finally add your junk in it, it almost becomes like a workout haha. I got used to it though, so it isn't a problem for me. However, if I shop for a long time carrying this bag, it can be very tiring.
I typically carry the bag on my arm because the handles aren't big enough to sit comfortably on my shoulder. If I do want to carry it on my shoulder, I use the shoulder strap that it comes with. I love this bag because it's roomy inside and the design of the bag is very unique.
And if the sales associate wasn't kind and helpful enough, she also wrote me this sweet card and mailed it to me, complete with a $50 thank you gift card! Hm, what should I buy next... ;D
"Don't wait. The time will never be just right." -Napoleon Hill