My room has one of the most saddest, most unattractive lighting ever seen through a camera lens. It's one of the reasons why I just can't be bothered to blog that much anymore- let alone do reviews. I just can't stand the quality of my photos. The back drop in my room doesn't help either. There's no place I can take pictures without it detracting away from whatever I'm trying to take a picture of. I dream of my own house one day, heck make that even my own room! But this is what I'm dealt with, so I have to work with what I have.
One of the things I've been wanting to do for over a year now was to make the ugly table beside my bed prettier. If I had my own room this would not be my setup, but because I share a room, this table is something I need.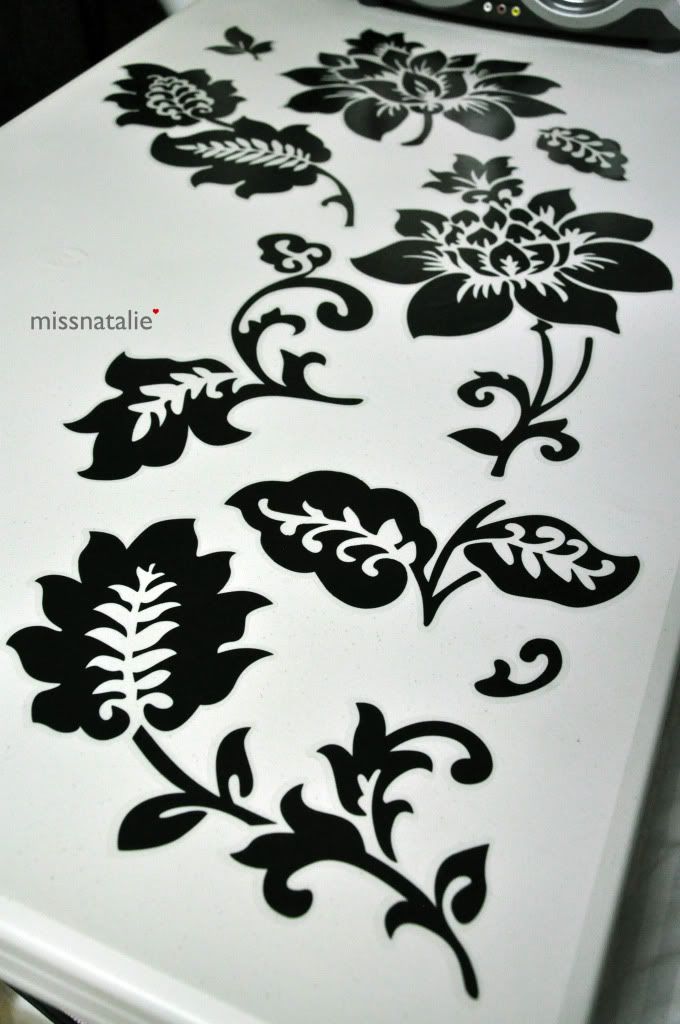 So I finally took these wall decal stickers that have been sitting in my drawer forever and stuck them on the surface of the table. You might have noticed them in my last couple of posts. I think it makes the table look better, no?
And when lighting is poor, just hide it by doing filters and other photoshop effects to make it less obvious haha. Remember how I cleaned and reorganized my closet when I got myself those
nifty thin hangers
? Turns out I hung up clothes that needn't be. They ended up getting lost in my tiny little closet and I totally forgot all about them! Not good. I guess I still have to figure out a better way to organize my clothes =\
Next post is what I got myself for my birthday, I promise! xx
"Courage is the discovery that you may not win, and trying when you know you can lose." -Tom Krause