So I noticed that "My January Birthday" post had popped up under "Popular Posts" on the sidebar. That post was from last year so I'm not really sure why it was up there. In any case, I thought I should make a post about my birthday this year so that no one ends up confused.
This year, my birthday was not on-the-down-low as it was last year. That's probably because I'm working, plus it doesn't help that I have a few... suitors (this is as awkward for me to mention this, as it probably is for you to know it). I honestly didn't think they would remember my birthday because they asked me months ago. Maybe it's just me who's bad with remembering these kinds of things.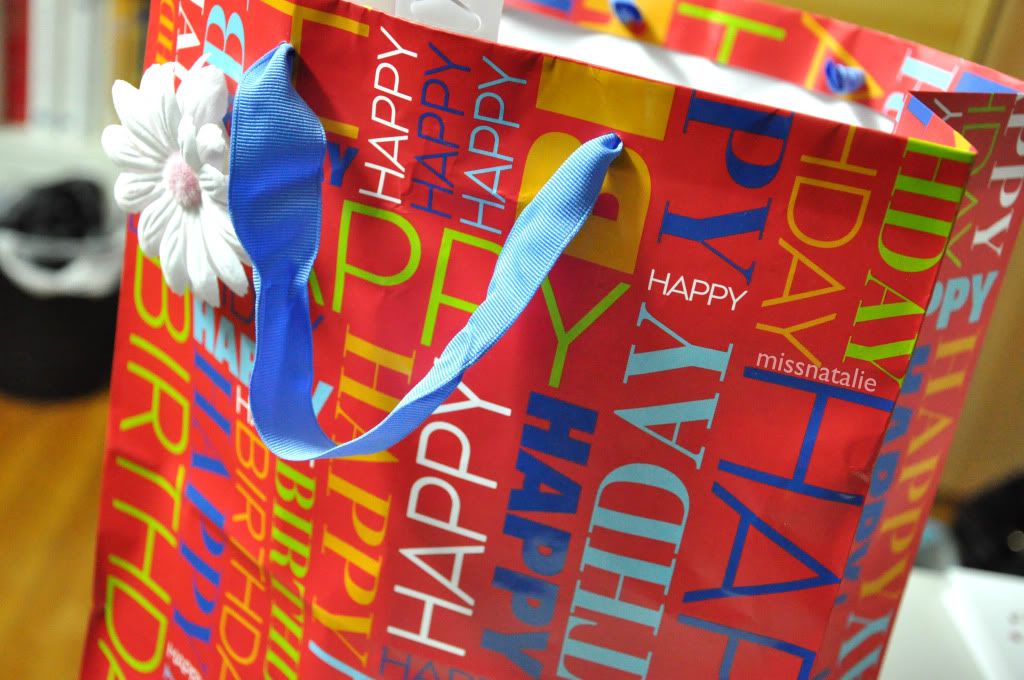 Because I had a morning/day shift that day, the first gift I received was from one of my admirers. Although I say "admirer", he is also a friend and now former coworker (today was his last day, so sad).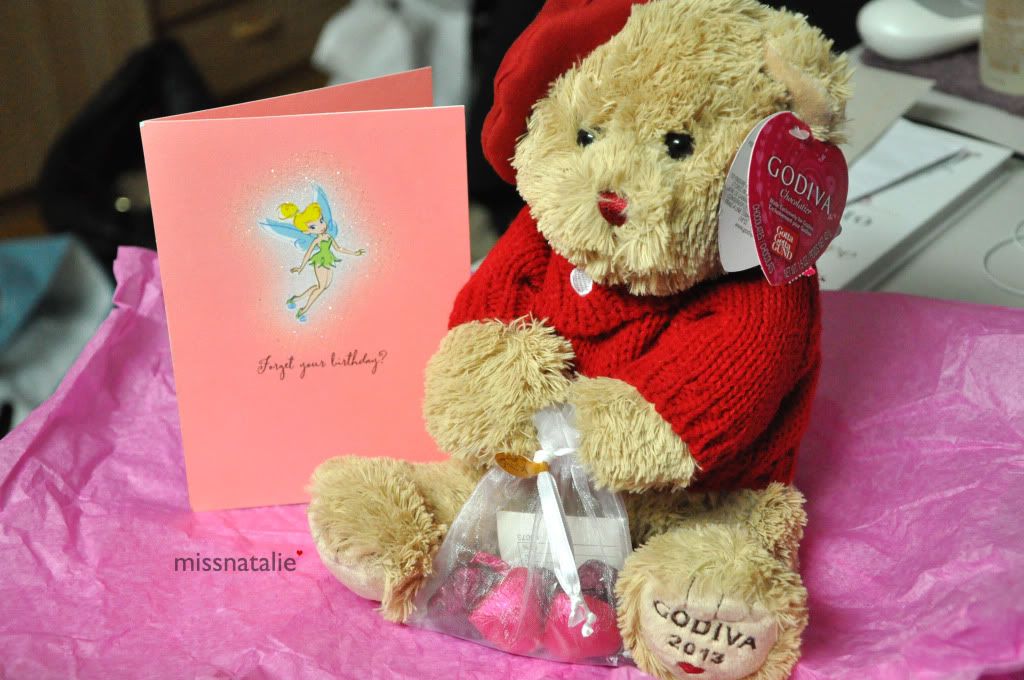 He got me this cute Godiva bear (yeah I couldn't believe it was from Godiva either...) and he also wrote a very touching card.
And because I want to group my family's gifts together, and at the same time make this blog post more cohesive, I will share the other gifts I got from a couple of other admirers and also one from a good friend. If you're wondering why I would accept these kinds of gifts, it's because it would simply be insulting and hurtful to reject a birthday gift. As my sister has said to me, as long as I'm not soliciting anyone for gifts, I'm okay.
This gift was a little over the top. I even told him several times, actually make that
many
times, to take back the gift. It got to a point where it felt like I was making him feel bad about it, so I stopped and just accepted it. I was shocked when I found out he had given me a watch. I'm unfamiliar with the brand Bering so I thought it was just a generic fashion watch- until I checked out their
website
. It turns out that they have a pretty impressive
story and vision
for their watches. Their watches are made of premium quality materials (high tech-ceramic, sapphire glass), and it's highly scratch-resistant and waterproof (a must for me). After learning about all this, I felt even more awkward for accepting such a gift... but he wouldn't have any of it, so here we find ourselves.
Taken from the site:
"Timelessly beautiful and long-lasting, like the eternal ice, BERING blends minimalistic Danish design and optimal material strength in a unique way. Inspired by the beauty of the arctic, the style of the BERING collection is characterised by clear, streamlined forms and pure elegance.
High quality materials such as HighTech- Ceramic and Sapphire Glass, with their extreme scratch resistance and strength, ensure that time leaves no trace. A brand that redefines time with its love for detail. It's Bering-Time."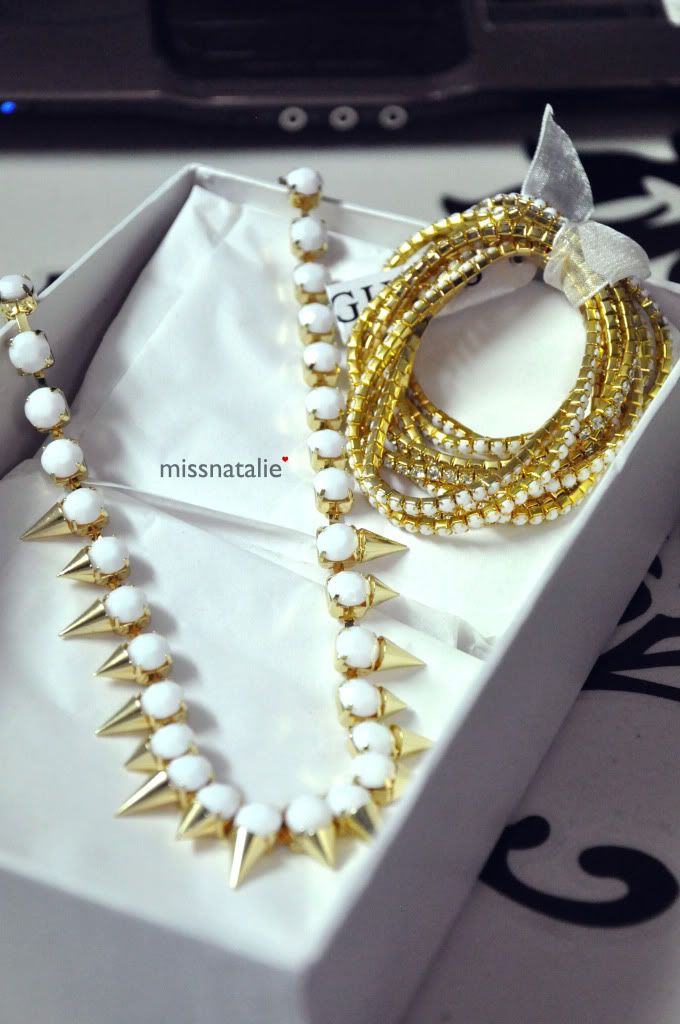 Here is the gift from the guy I am a
little
interested in- I don't know yet though, so nothing is for sure! I'm just not looking to be in a relationship right now... the time just doesn't feel right. So for now, I'm just trying to enjoy the single life. It's funny he got me jewelry from Guess because I hate Guess haha. I admit, they're different to what I would normally get myself, but sometimes different is good because it gets you out of your comfort zone.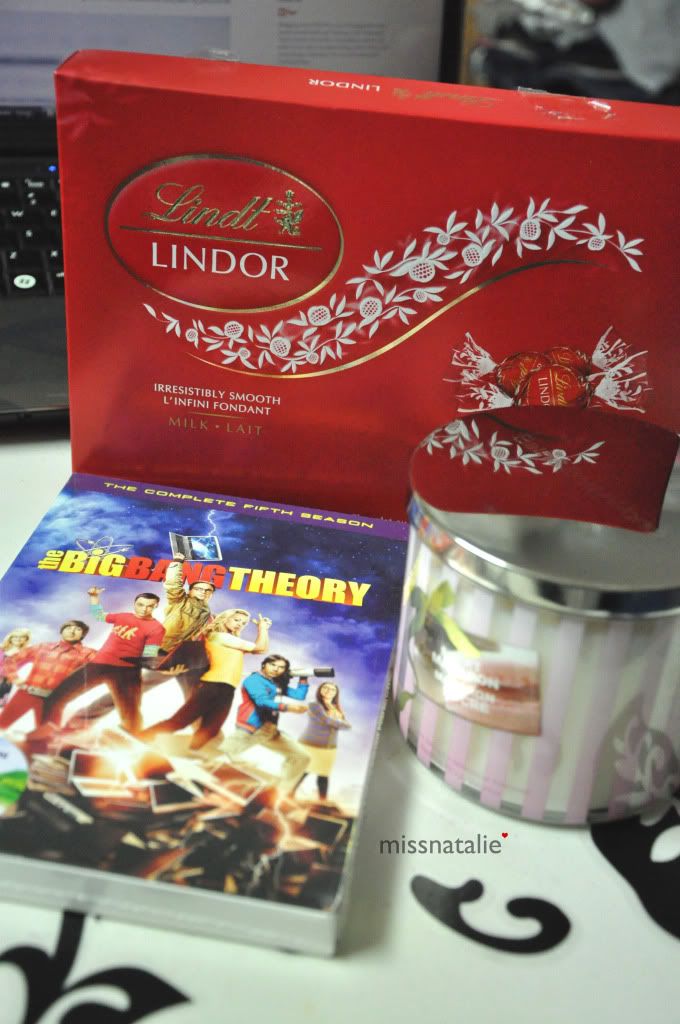 And the last non-family member gift, was from a friend and coworker of mine. He knows I've been watching Big Bang Theory; I have Seasons 1-4 already. Bath and Body Works candle because I was obsessing over these at one point, but now I'm not really into BBW candles anymore. I'm actually trying to burn up a few to make way for other better candles.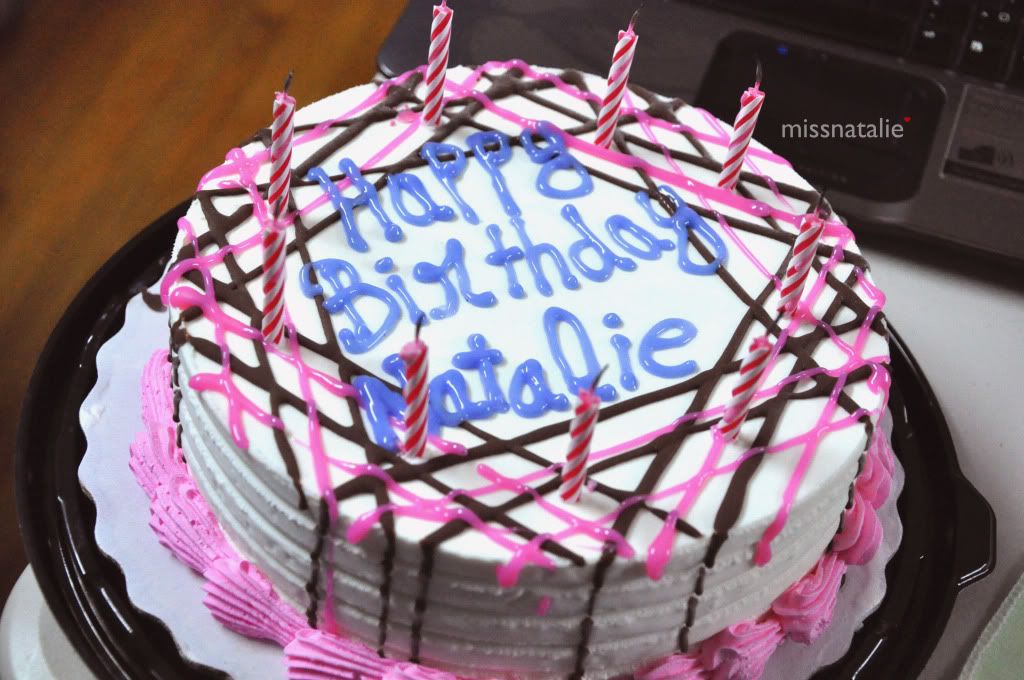 After I got home from work, showered, and settled in, my family surprised me with an ice cream birthday cake! This time they really did surprise me. In previous years, I would hear my family whispering about upstairs which ruined the surprise haha.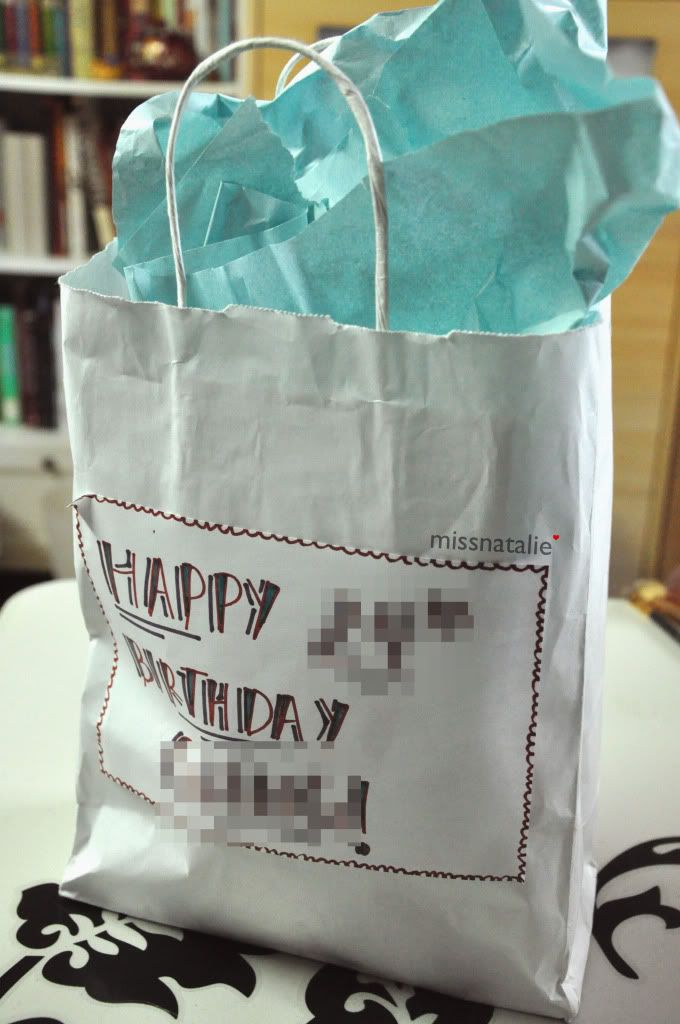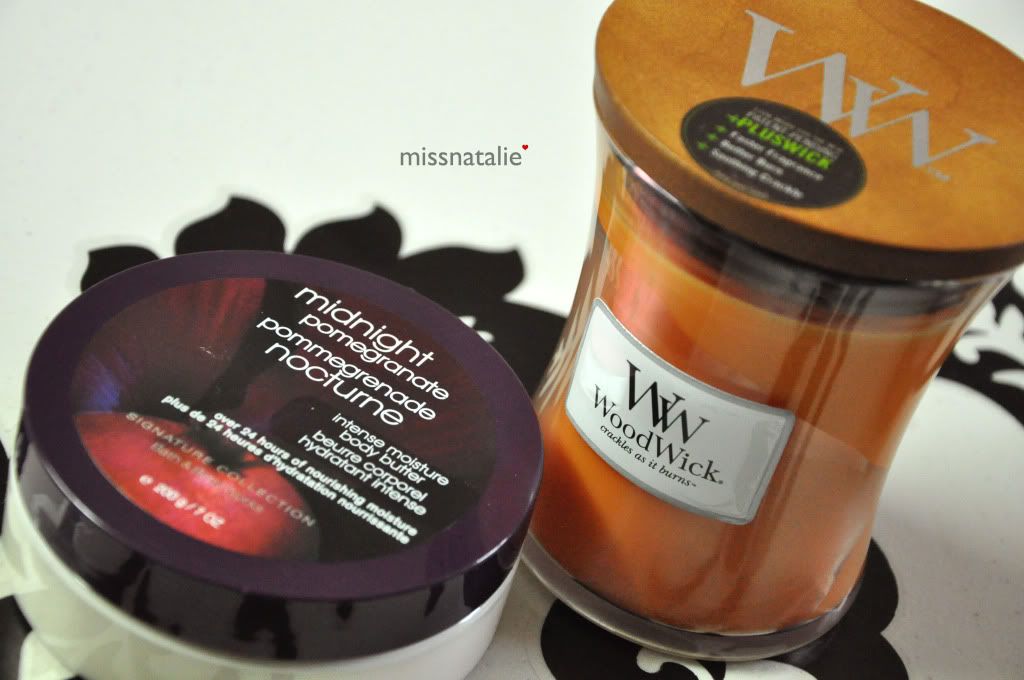 My younger sister got me a candle and a Bath and Body Works body butter.
Before you start to think how odd it is that she gave me a candle, you must remember that I have a thing for candles. But this one is unlike all others. This candle is certainly unique because it has a wooden wick! So when you burn it, it crackles like a fireplace would (but obviously on a smaller scale). The sound is so soothing. I really recommend checking these candles out. You can find them at Winners or buy them
online
.
Taken from the site:
"Highly fragranced WoodWick Candles by Virginia Candle Company feature a natural wooden wick to create the soothing sound of a crackling fire. Fragrance never sounded so good!"
My other sister and her boyfriend got me a Sephora gift card.
I used it to pay for one of these Bumble and Bumble products. I've been wanting to get into hair products that would give my flat hair some volume and oomph. I need to buy a round brush though to really bring these products justice. I want the ultimate blowout. I also plan to buy the Bumble and Bumble styling spray. No promises (because I'm still trying to get back into blogging about beauty) but I'll try to review them once I've used them more.
Last but not least, my brother gave my present late and decided to hide it among my things. I noticed it on my bookshelf while getting ready for bed.
My sister came up with the clever book title, "Sir Stan Lee. The Adventures of Hemsworth and Downey Jr I".
And this was what was in it. More dvds to add to my growing collection!
I also got myself a fancy birthday gift too. But because it's so special, I'll share it in my next post. Happy Chinese New Year everyone!
"Envy is the art of counting the other fellow's blessings instead of your own." -Harold Coffin