I picked up my gift in January but I didn't have time to blog about it since I've been a bit busy with my personal life.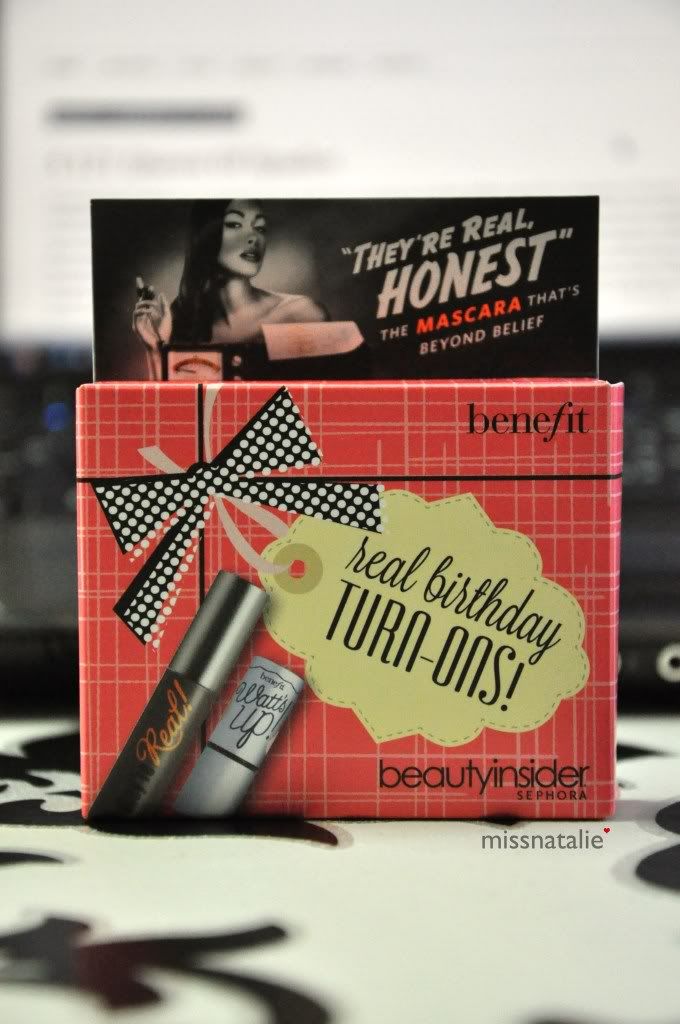 This year, Sephora teamed up with Benefit to give us Beauty Insiders this cute mini set that consists of their popular "They're Real" mascara and "Watt's Up" highlighter.
I'm sure you're aware, but I'll mention it anyway, these are deluxe sample sizes- they are not full sized products. Still, it's a pretty generous amount especially for something you get for free.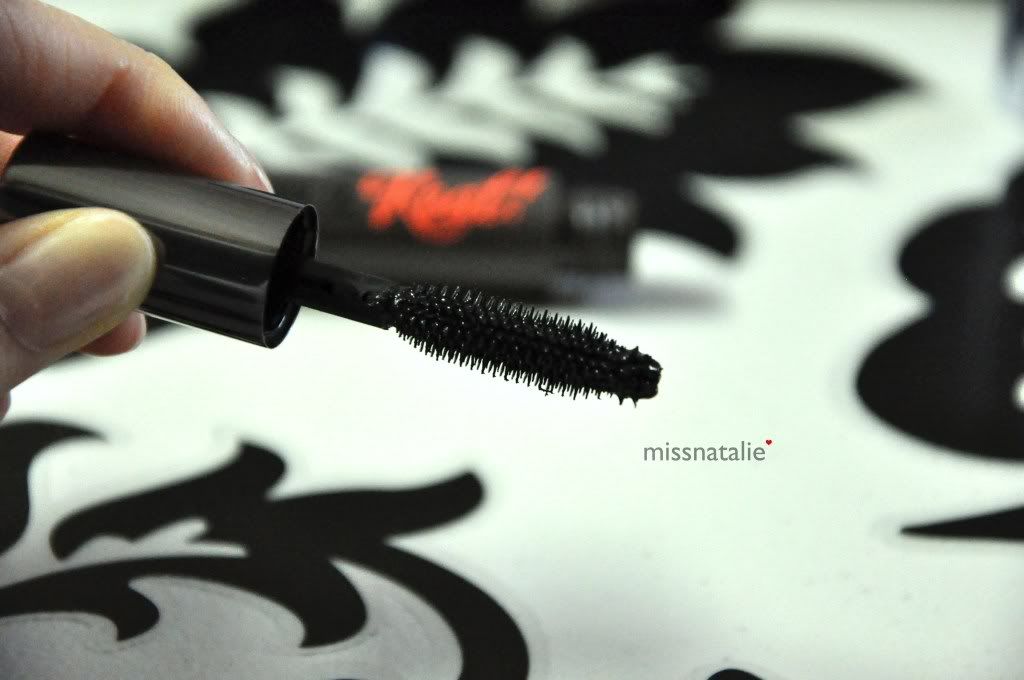 I was so excited to try the mascara because it has been highly raved about. Just looking at the brush, I could already tell that I would love it- and indeed I did. It keeps my lashes curled and lifted, lengthens, and does an excellent job at defining and separating. It also does a decent job with volumizing- it's buildable and doesn't clump.
I give it two thumbs up
. The only thing is that since the mascara wand is made of hard plastic, the bristles will prick you if you happen to get too close to your lash line. I've owned plastic bristled mascara wands before, but they were not as hard as the bristles on this wand.
As for the highlighter, I have not had the chance to try it, but I did do a swatch of it on my hand for you. It's a champagne gold colour and it looks as though it would look really lovely on the skin.
"In three words I can sum up everything I've learned about life. It goes on." -Robert Frost