These were the other two
L'Oreal Colour Riche Caresse Lipsticks
that intrigued me enough to purchase.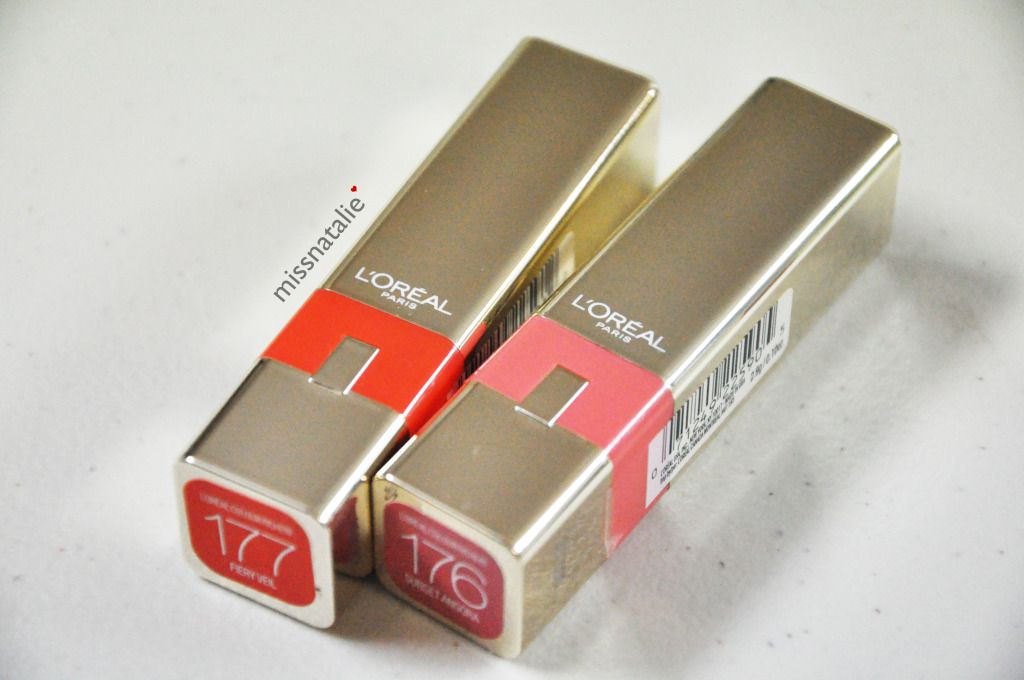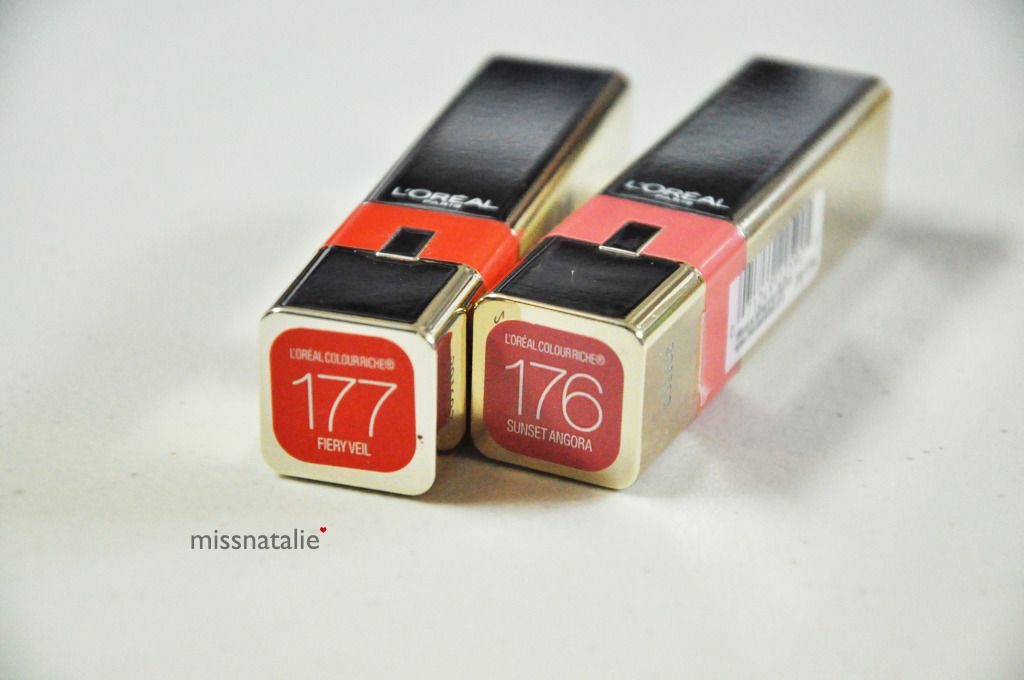 The colour band on the outside of the packaging is very accurate to how the colour of the lipstick is inside. I got "Fiery Veil", simply because I am forever attracted to coral, and "Sunset Angora", a beautiful peachy-pink. "Sunset Angora" was among the more difficult colours to find at the time probably because the colour is so gorgeous. It's my favourite among the colours I own.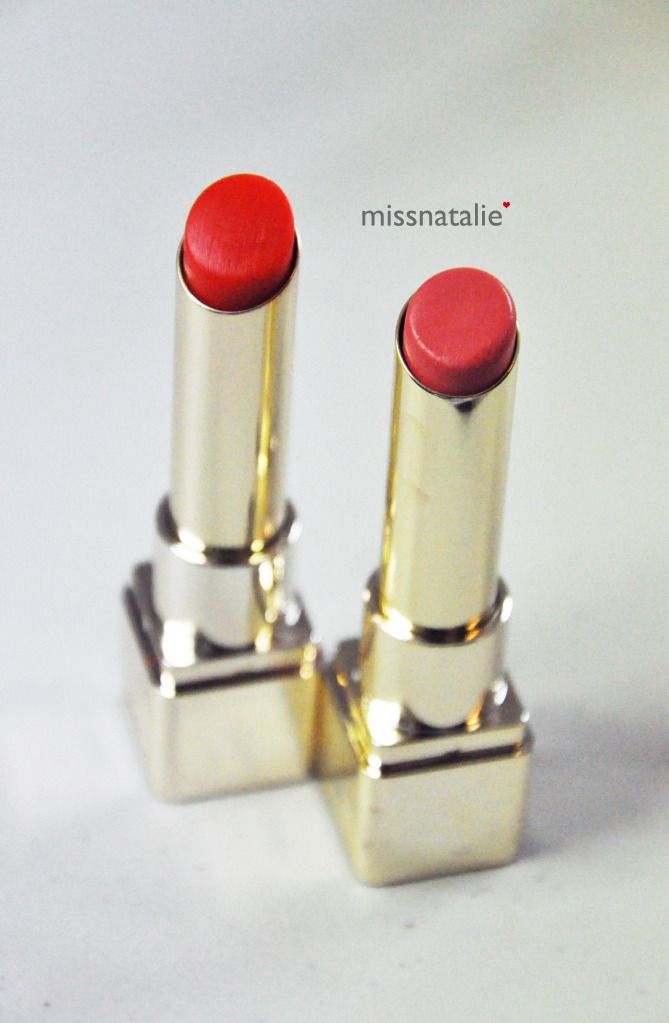 The above picture is pretty accurate to how the colour looks in person. These are more bold and colourful than the other
two subtle colours
I showed to you.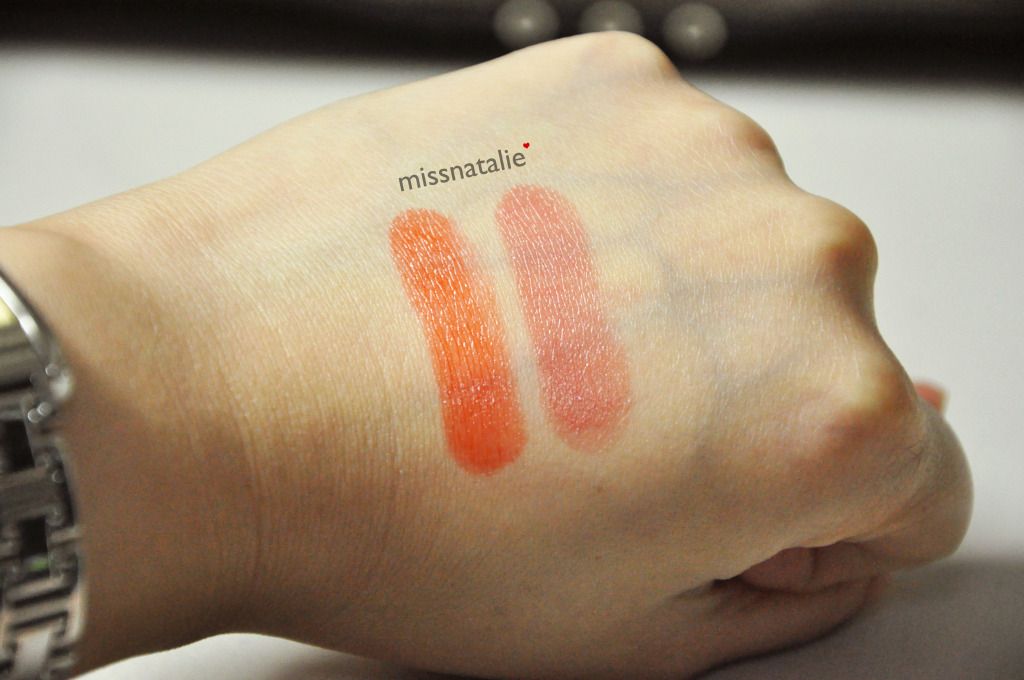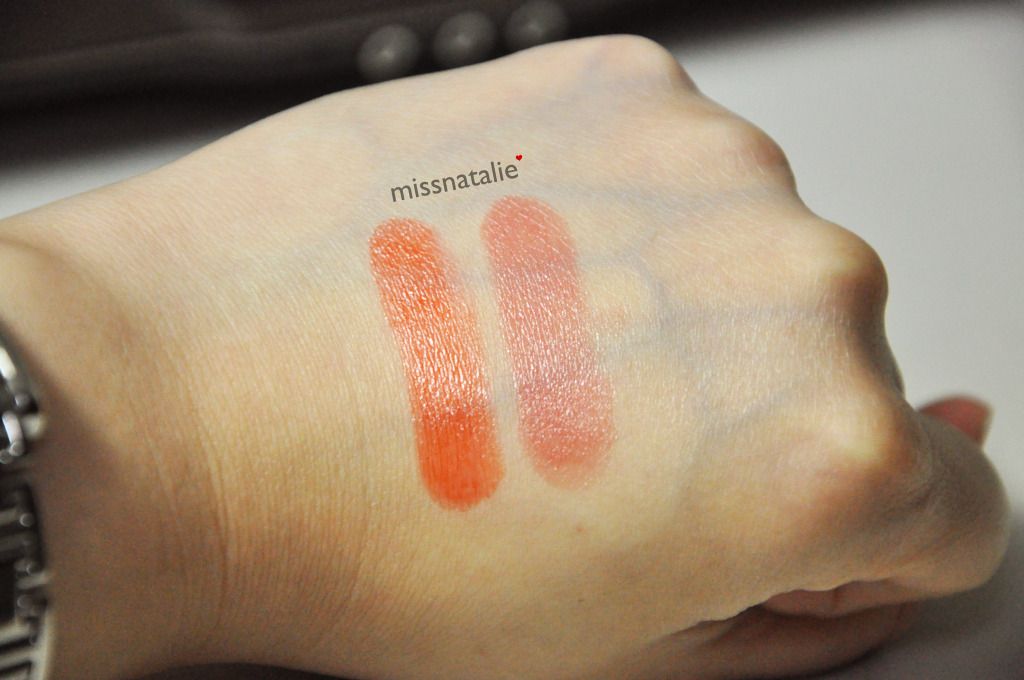 "Fiery Veil" is very pigmented. But unlike other opaque lipsticks, this one does not feel drying at all. It's very slick and feels moisturizing. "Sunset Angora" is a peachy pink that leans more to the pink side with just a touch of peach. It's not too bold but not a natural pink either.
This line of lipsticks feel light like a lip balm but are pigmented enough as a lipstick. There's a wide range of colours and the texture ranges from being sheer to being super opaque. I really like them and might plan to get more shades if I find another colour that interests me.
"Remember that what's right isn't always popular... and what's popular isn't always right." -Unknown