I don't believe in waiting for the future to come to finally live the way I want. The more we wait, the less time we have to enjoy it. That's my general philosophy towards life anyway.
Vero Moda is one of my favourite brand of clothing. Whenever I go to The Bay I always make sure to browse this section.
Vero Moda Grit LS Shirt.
I fell in love with this long sleeve shirt the moment I saw it. Because the shirt is very simple, the focus is on how the gold buttons contrast against the black detail. I really like it because it has a very classic feel to it.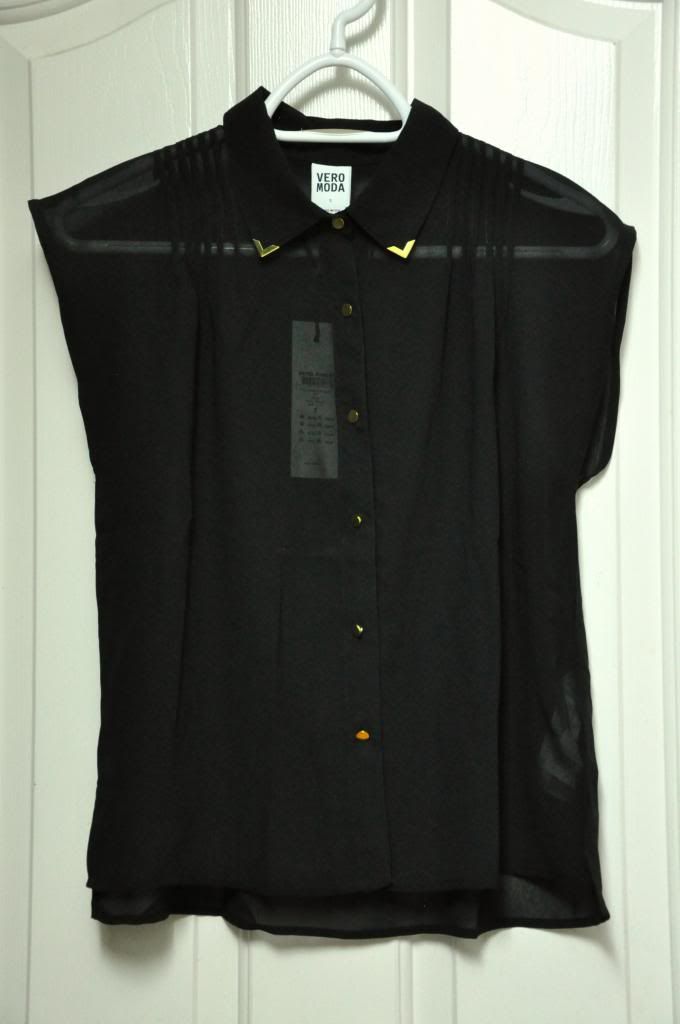 Vero Moda Moko Capsleeve Shirt EX1.
I think you must know by now that I love black and gold pairings. What especially sold me on this top was the gold detail on collar. It's a small detail but it gives a major impact. I can see this looking really great paired with a blazer.
A new Forever21 store just opened in a mall near me. I got so excited because the closest Forever21 to me before this one was all the way downtown! The store was pretty big but there was only a couple things that I liked and I only ended up walking out with two things.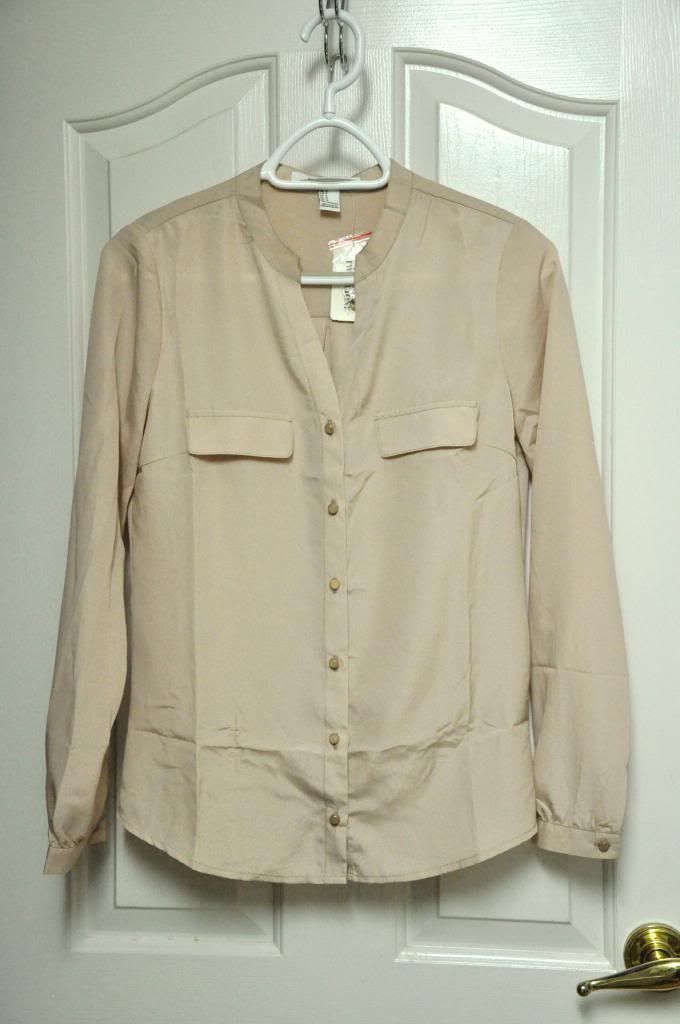 Forever 21 Woven Shirt/LSLV Sandshell.
The first item was this soft muted peachy-pink long sleeve shirt that I was immediately drawn to after seeing it hanging from a distance. There was only two left in the store so I guess I wasn't the only one who thought it was nice. As you can probably tell, I'm really into these long buttoned up tops right now. But this shirt doesn't feel like the other shirts I bought. It's a bit of a thicker material- I can't even begin to describe what it feels like. It says it's 100% polyester if that helps any.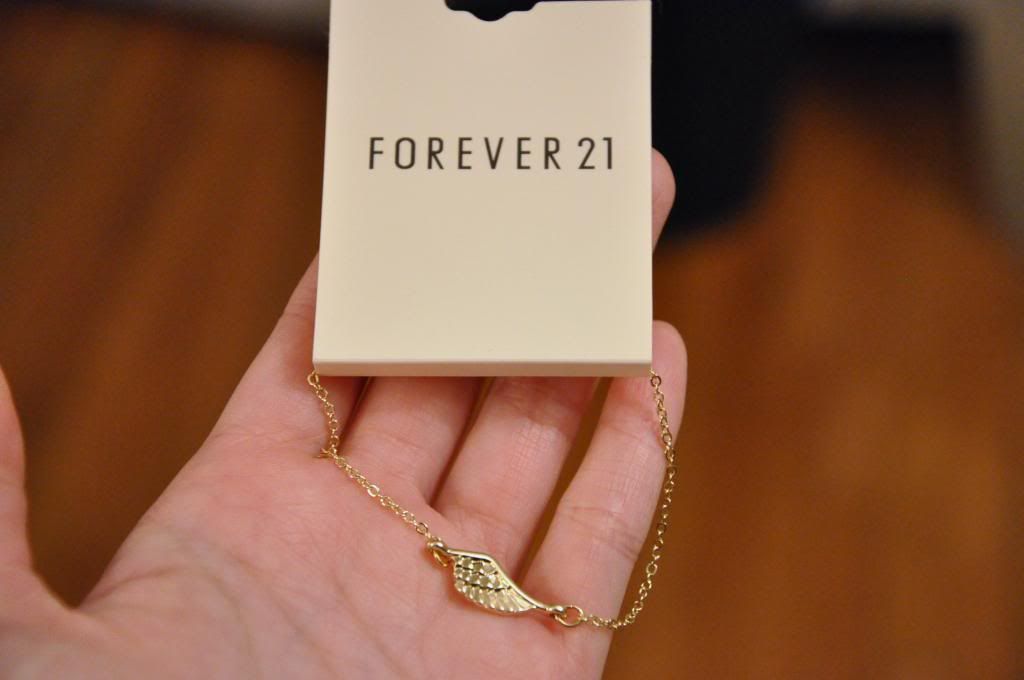 Forever21 Wing Charm bracelet.
This is the other item I got. Although the store was a good size, it didn't have as much accessories as I would have liked- but maybe because it just opened, they didn't have as much stock. This was the only jewelry piece that caught my eye. I like how dainty it is and of course I love the wing detail. Surprisingly I don't own many dainty items- which is why this is a good addition to my collection.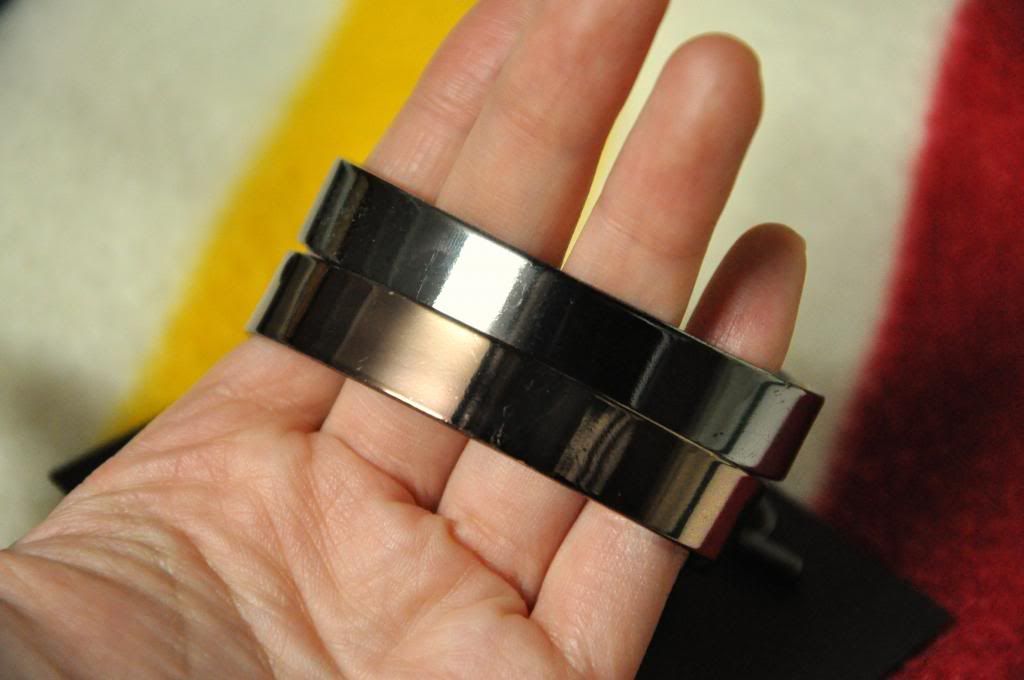 H&M Gunmetal & Bronze bangle.
I tend to gravitate to the bangle bracelets these days. I saw these being sold at H&M and thought it was a good buy since it came in packs of two. I opted for these two colours instead of the plain silver and gold pairs.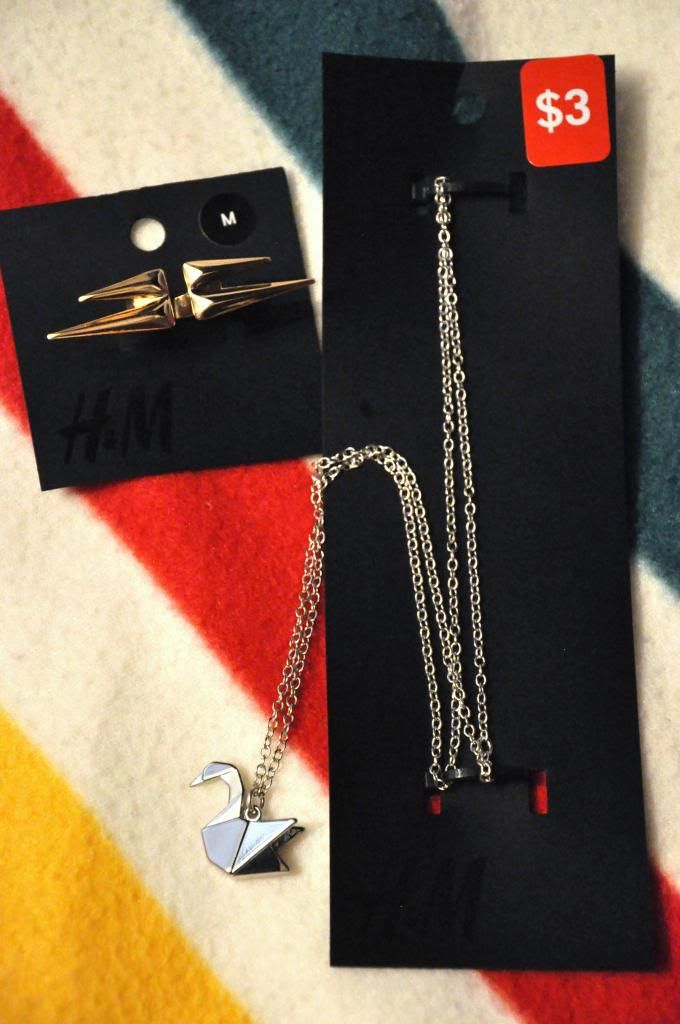 H&M Double Spike Ring + H&M Silver Crane Necklace.
Last but not least, two more jewelry pieces. I got this cute silver crane necklace for only $3. Cranes are thought of as symbols of happiness, healthy, and longevity so I figured it wouldn't hurt to get it. The ring, on the other hand, was $10 which isn't bad since it's a lot cheaper compared to those brand name ones. I love how edgy it is (size medium is a bit big but I can fix that- I keep forgetting to share how in a post). I'm glad to have it in my collection.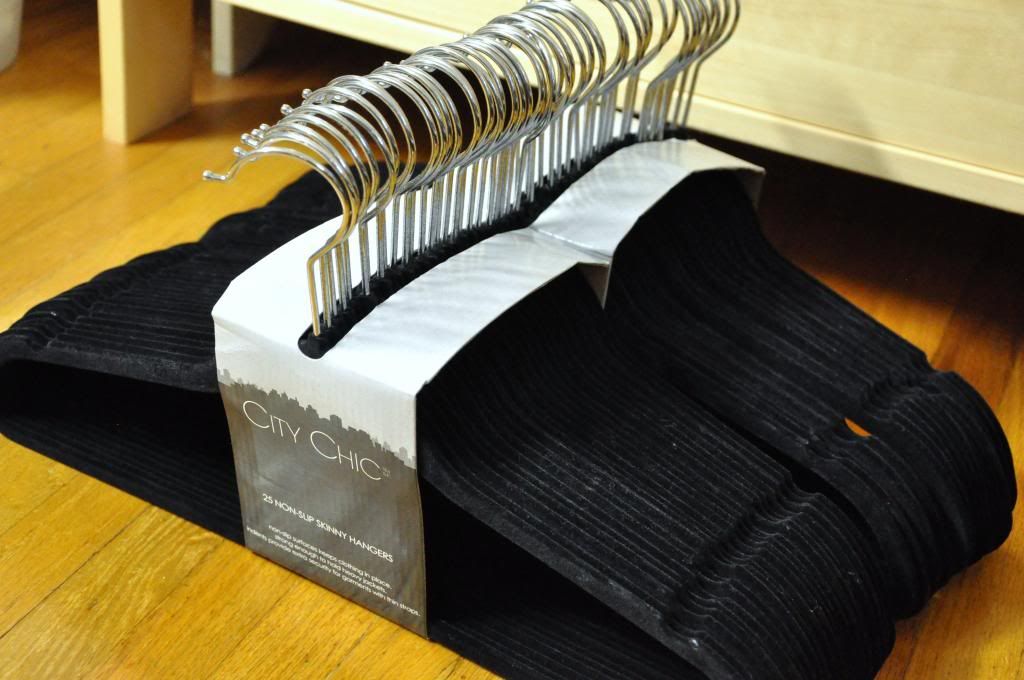 And with the combination of a small closet and with all the clothing that I've bought since summer, it really helped to get these skinny non-slip hangers. I got a set of 2 which equals to 50 hangers.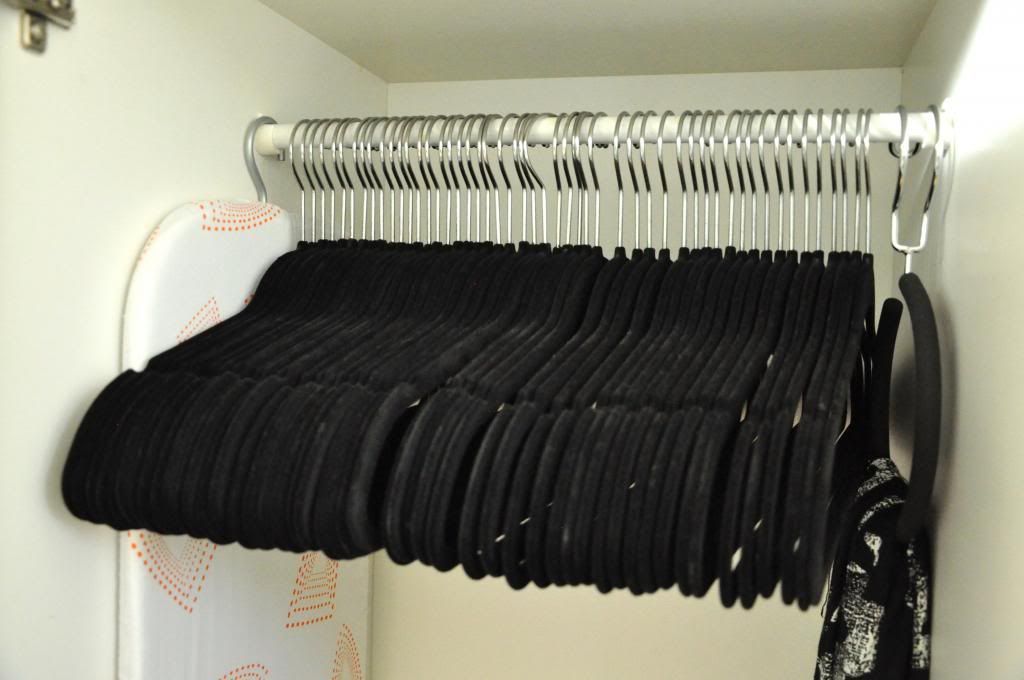 The hangers look really dusty because my camera picks up the tiniest dust particles. Otherwise, they look nice and black.
Before and after. Before I could only fit about 30 hangers. Now I can fit 50. This picture was taken before I bought more clothes. Now I'm running out of space again! Ah! My closet is so tiny.... =( I think I'll have to take down some of the daintier pieces and fold them away on one of the small shelves I have. Nonetheless, these skim hangers helped a lot in saving space.
"Don't let a bad day make you feel like you have a bad life." -Unknown