And as the title says, I have been shopping... a lot. I even participated in the Sephora VIB sale, Black Friday, and the Cyber Monday sale. But I'll share those when I get my online order shipped to me. I know it's not good to turn to shopping as any form of therapy... but as one of my friends say, "Money is meant to be spent." Although it's not the greatest thing to say to someone who is showing the beginning signs of a shopping addiction, I can't help but feel a little less guilty hearing them tell me that. And when I say I feel less guilty, know that I feel shoppers remorse almost every time after I've done the deed. It's a difficult balance between filling in what I "need" and what is absolutely unnecessary for me to have.
Lately it's all been about fashion and finding my own style. I don't want to spend a fortune on trendy pieces only to have them go out the next season. I'm picky when it comes to adding pieces to my closet because they have to be
just right
.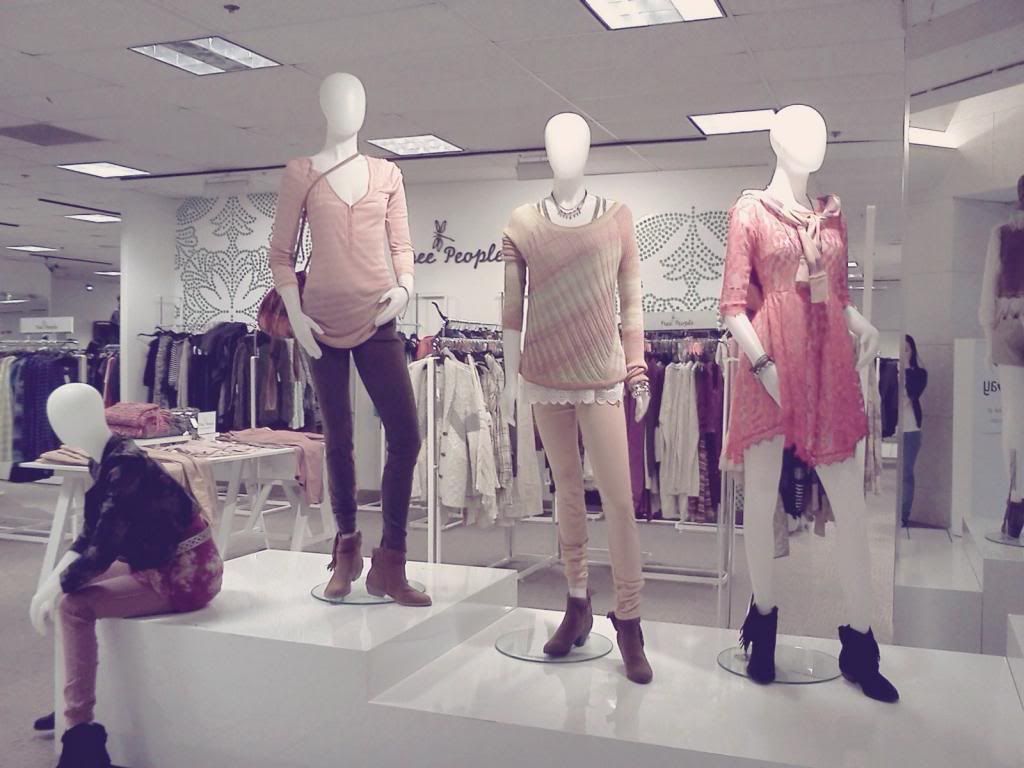 A couple of years ago when The Bay started to carry Free People, I did not have the slightest interest in the brand after having a glimpse at the price tags. They are expensive. Sometimes outrageously expensive for what the garment was.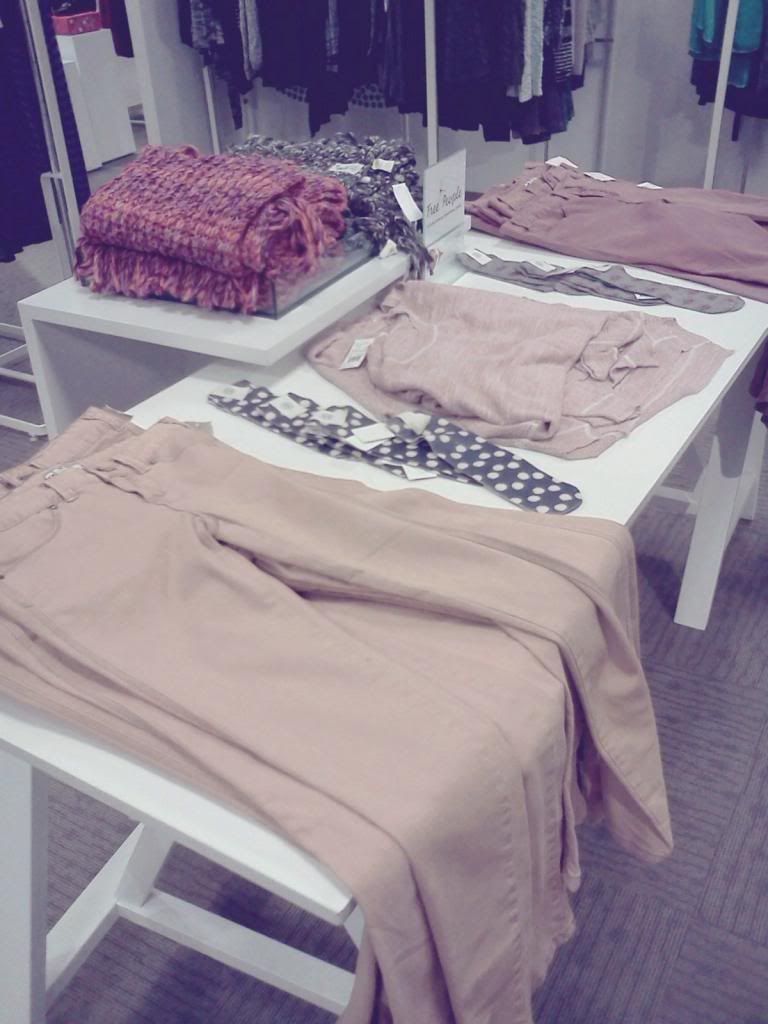 Fast forward to 2012, something catches my eye and I can't help but walk over to have a look at pants in different colours that lay on a table. I immediately fall in love with how muted and understated the colours were. They're not bold or bright so it's perfect for Fall and the colder weather. $80 wasn't bad in my books for a pair of pants, but I didn't want to buy if it was possible to get them on sale.
So, after waiting patiently for them to go on sale, I get them separately on two occasion from two different sales. First I got the maroon colour even though I really wanted the orange (it was sold out at the location I went to). But afterwards I was lucky enough to find the orange pair, which I was willing to pay full price for, but was pleased to buy them on sale when I went to cash.
I got these two sheer tops at Dynamite. The store reminds me of Forever 21 but it's a bit more expensive (not that their clothing quality reflects this). I've been looking for this simple style of long sleeve everywhere for the longest time and only managed to find it here. They're not great quality but I forked over $29.90 each anyway since I can't find it anywhere. I know there's a ton of sheer tops out there, but I couldn't find any that were more simple like these.
This is a dress I bought from H&M. I consider it my "target outfit". It's simple but hugs to the body. I don't own many dresses so this addition is nice for me.
This cardigan was also from H&M. I wasn't looking for one with an elbow detail, but I thought it was a nice touch so I got it.
Lastly for today, you might have remembered me mentioning this H&M coat from last year... I bought it but then returned it because at the time I couldn't justify spending $80 when I didn't have any income. Plus I was a little more plump so it didn't exactly look that great on me. But when I saw it in stores again this year, I guess they were trying to sell the remaining fall items from last year's stock, I think it was meant to be. It was in my size and it was the last one in the store. Could I say more?
I love the cross-x detail in the back. The coat is very form fitting and looks expensive even though it's not.
I feel like I could do my own Friday Haul like
LisaLisaD1
at the rate I'm going haha. Let's hope it doesn't get to that but oddly when you share things on blogger, the purchases seem a lot more than when you share on youtube. I think it has to do with the number of pictures.
"Don't make someone your priority when to them you're just an option." -Unknown