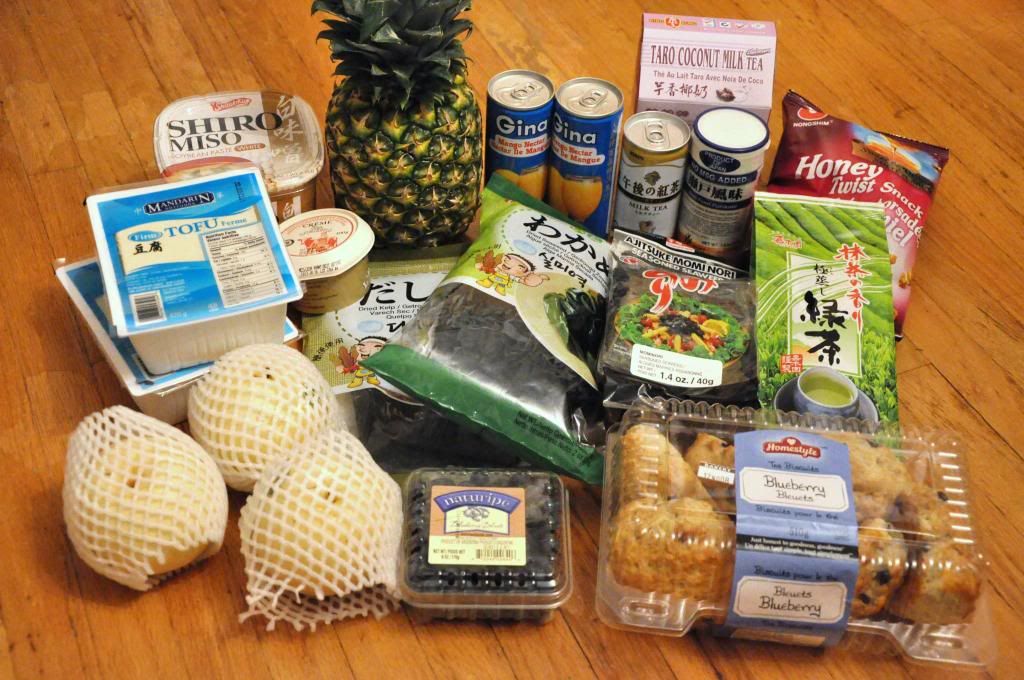 I dropped by T&T twice last week and this week to pick up a few things. Typically the things I would put in my basket aren't things my mom would pick up (unless they were on sale). Although I try to buy things on sale (as you know), I don't mind shelling out a few more bucks for good quality food that won't spoil over the next couple of days. Food is one of the things in life that you shouldn't cheap out on.
The first trip I mainly focused on buying ingredients I ran out of at home while the second trip mainly was for snacks/drinks I can bring along to work. I bought a lot of cans of the Gina Mango Nectar because they're so yummy.
If you love milk tea, you
have
to give
Kirin Milk Tea
a try. It's a bit on the expensive side but it's delicious so it's worth it. It was $2.49/can at T&T but it's also available in this huge plastic bottle that goes for around $10 I believe. It's imported from Japan and you can really tell the difference in the quality of the can itself. It seriously feels like I went to Japan and bought it lol.
I bought this Taro Coconut Milk Tea powder mix to try because I love drinking Taro bubble tea. If this powder milk worked out I would be able to drink some when I'm at work. Unfortunately it doesn't taste all that great. It also has tiny coconut bits which was interesting but the drink itself wasn't sweet as I'd like it to be.
If you remember, I bought some
quality cheese
for Thanksgiving to eat with crackers and loved it. I saw this Brie spread at Walmart and thought it would taste great too since Brie cheese is absolutely delicious. It wasn't until after that I noticed it said processed Brie cheese on the lid, and boy is that ever right. It tastes exactly like processed cheese- like the processed cheddar cheese slices you put in hamburgers. Not worth $5 in my opinion.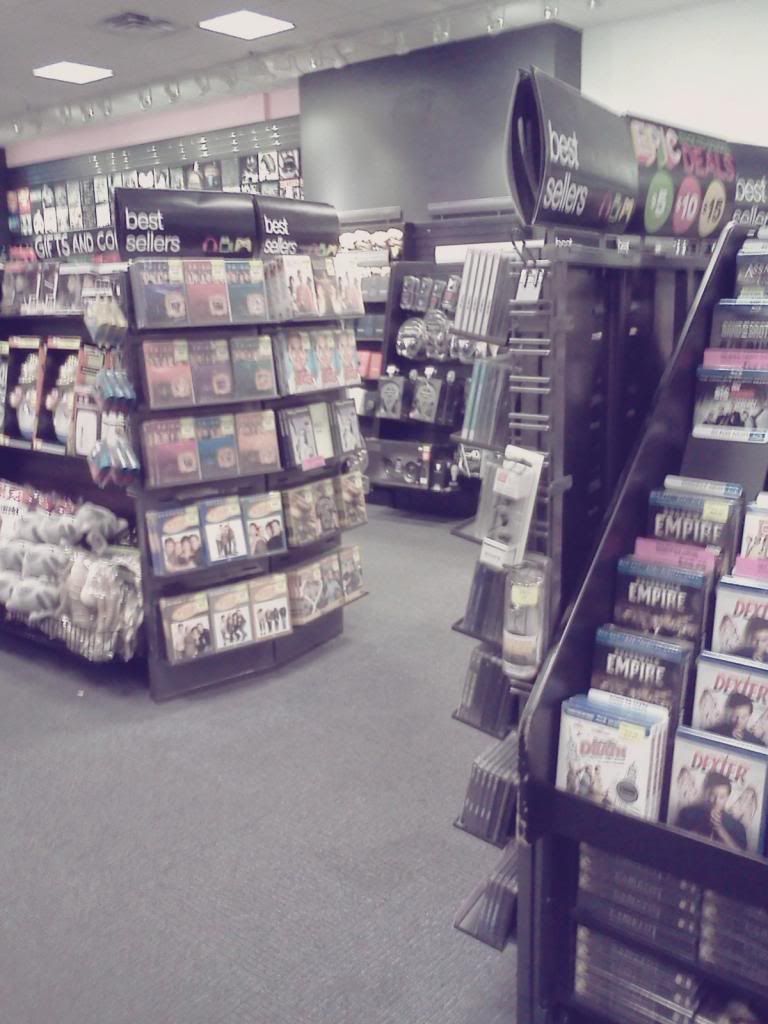 I've been visiting HMV quite often these days. I've been buying the seasons of Big Bang Theory and also a few dvds of my favourite movies.
Earlier this week I spotted this great find, The Mummy dvd trilogy set for only $15!! I really love watching The Mummy and I've been on the hunt to collect all 3 movies. Luckily I haven't bought any because this set was a great deal.
Speaking of deals, anyone heading to the shops for Black Friday? I know sales in the U.S. is probably so much better... but here in Canada I think it's starting to pick up a little. The deals I see are better than last year so hopefully in the years to come it'll only get better. I'll be heading out downtown to see if I can catch a few deals.
"Happiness, it is said, is seldom found by those who seek it, and never by those who seek it for themselves." -F. Emerson Andrews