If you thought I was starting to fall off the beauty bandwagon, think again.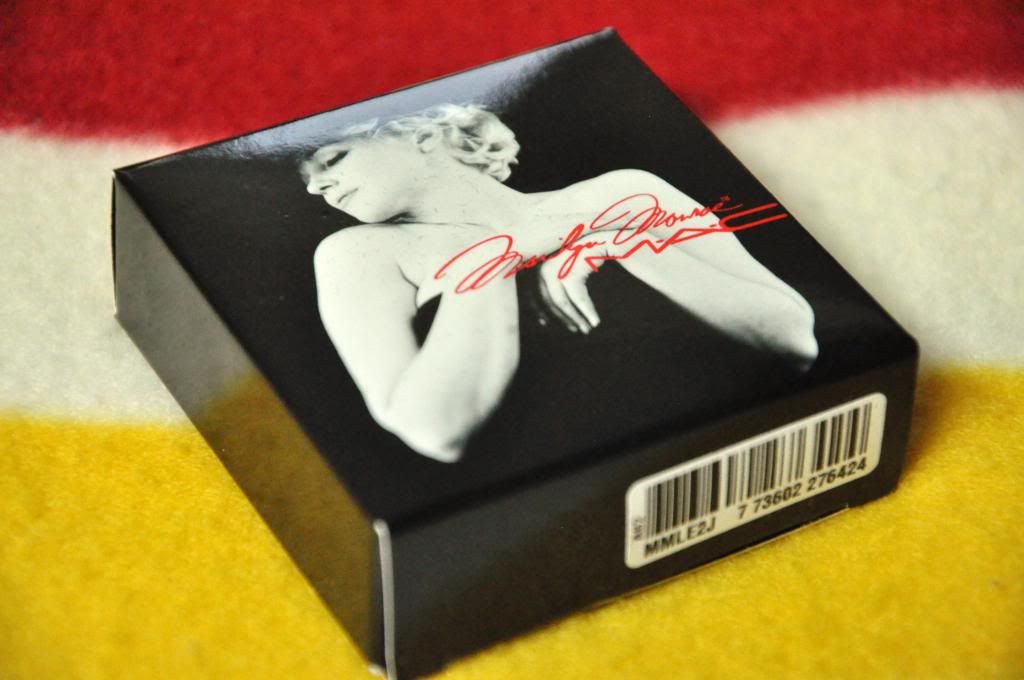 I know the MAC Marilyn Monroe collection launched in October, but I didn't get a chance to share what I got. The day it launched I ran to my nearest MAC counter in an attempt to get my hands on the one item I wanted from the collection, a blush called "Legendary".
I figured if I were to get my first MAC limited edition item with special packaging, it should be from a collection that was iconic.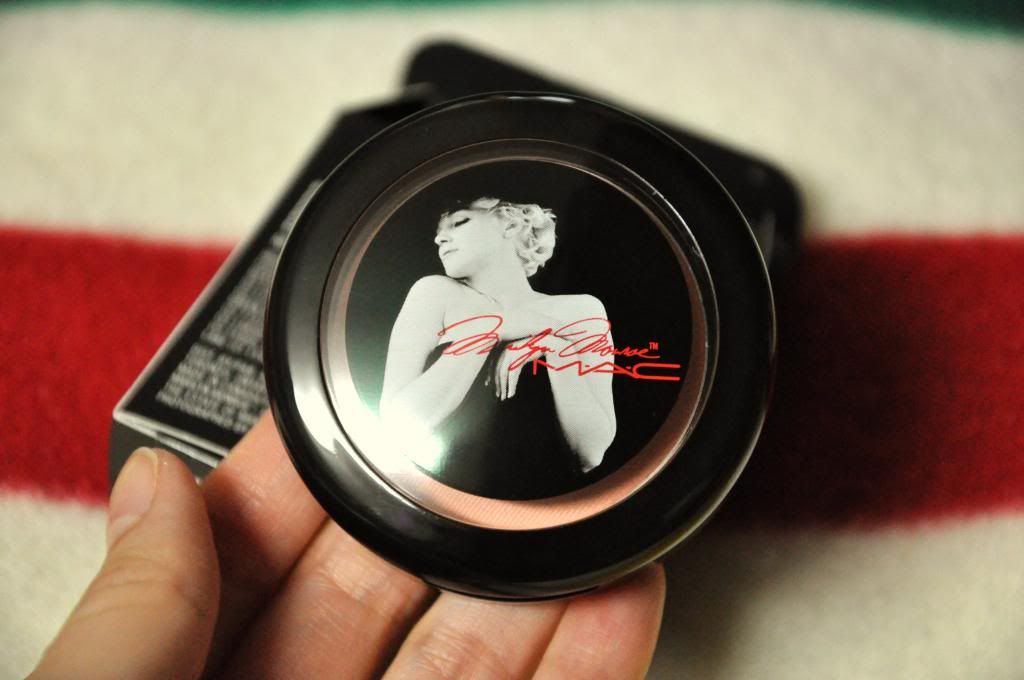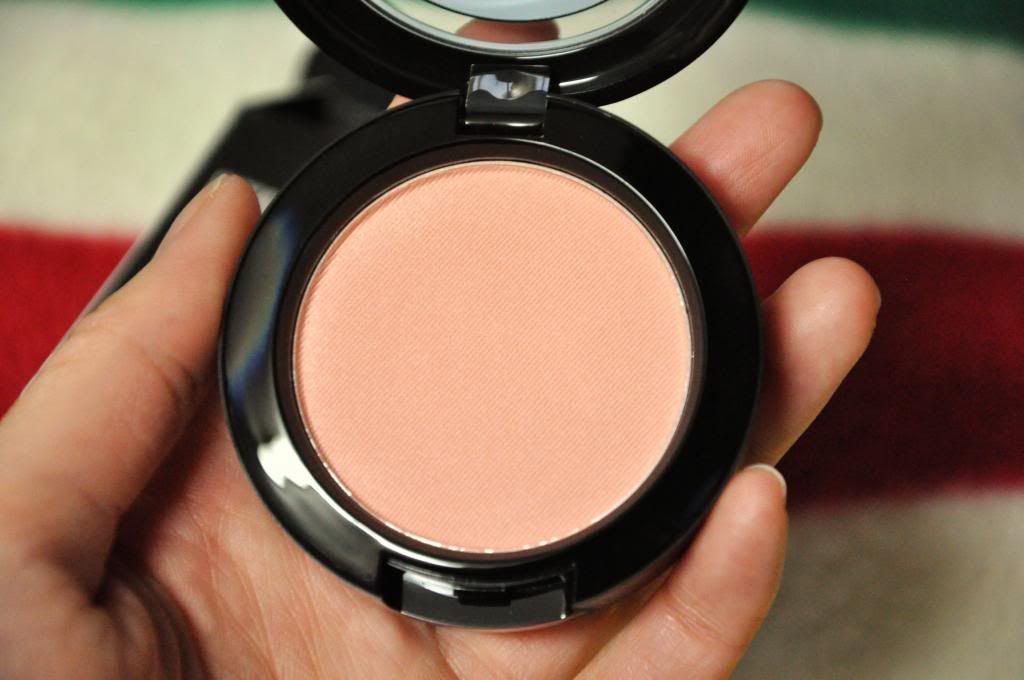 Luckily I came just in time as it was the second last one they had at the counter I went to. If you know me, you'd know I'm a sucker for anything peachy-pink. It's a satin finish so it's not shimmery but not matte either. and looks very natural.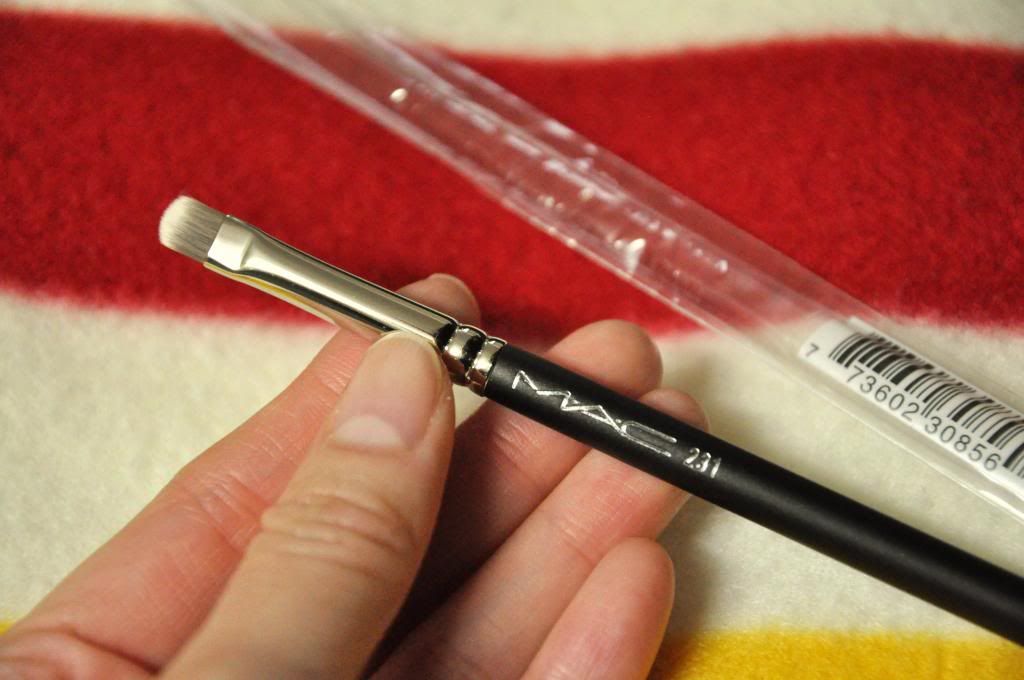 I also got my first
official
MAC brush! I say official because I've bought their Holiday set brushes years ago but those aren't full size. I give plenty of time to think before buying expensive brushes because I only want to buy ones that I think will be most useful to me. I decided on the 231 because
Queenie
uses it all the time in her tutorials to line her eyes. I think this brush will come to be very handy to me as I have nothing else like it.
I have not
gone
... scratch that, I'd be lying if I said I haven't walked into a Sephora. I have gone but I haven't
bought
anything from Sephora in a very long time (with the exception of the Juicy Couture perfume I bought back in the summer). If we discount the perfume, my last Sephora cosmetic purchase was made back in...
December 2010
(?!). Wow, is that even right?
These purchases were made before the Sephora VIB sale happened which I was pleasantly surprised I qualified for. I love shopping around the Holidays because companies tend to come out with special deals. Fresh has a bunch of them right now. One of the SAs told me that Fresh made the mistake of packaging the full sized "Passion" lip balm in the Sugar Perfection kit shown above. The balm was suppose to be a mini version which is why the box doesn't close all the way. Their mistake, my deal!
Here is my collection so far. I plan to collect all of the Sugar lip balms. I can't even remember now what made me try Fresh's lip balms in the first place. I think it might have been because I loved their cleanser so much after discovering it while browsing around in Sephora that I went ahead and checked out the other products they had. At the time they only had their one original lip balm (far left), but now they have quite a few!
And if those lippies weren't enough... on another day I got my hands on my first YSL Rouge Volupte lipstick (it's so fun to say).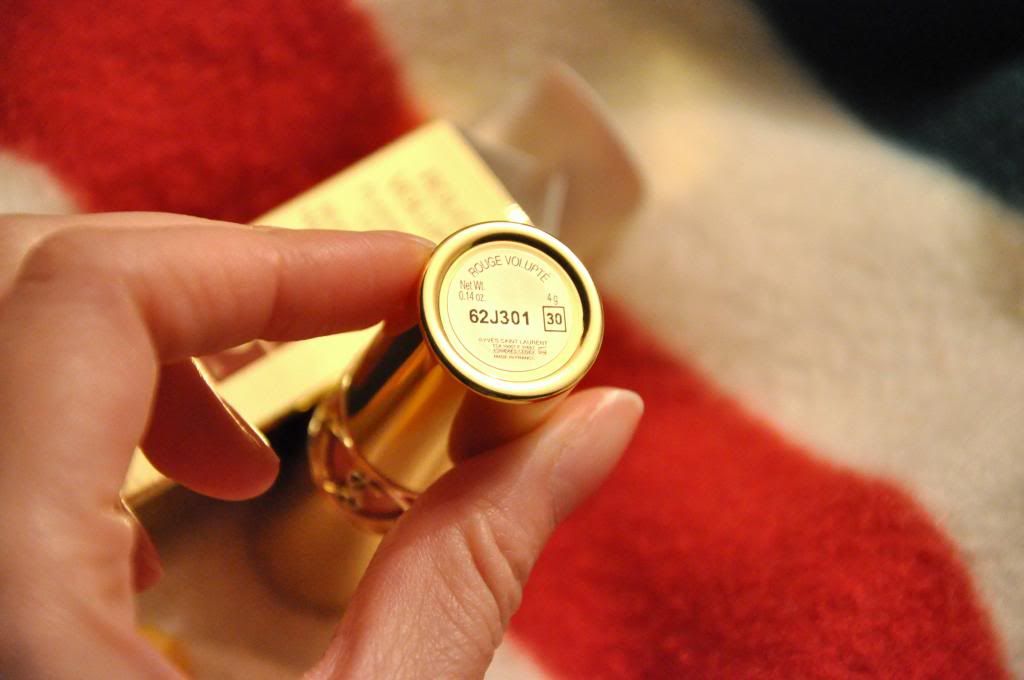 The packaging is so divine and beautiful. I got it in 30 "Faubourg Peach", described as a pastel coral with red undertones.
I don't think I need to go into on how gorgeous the tube is. See for yourself.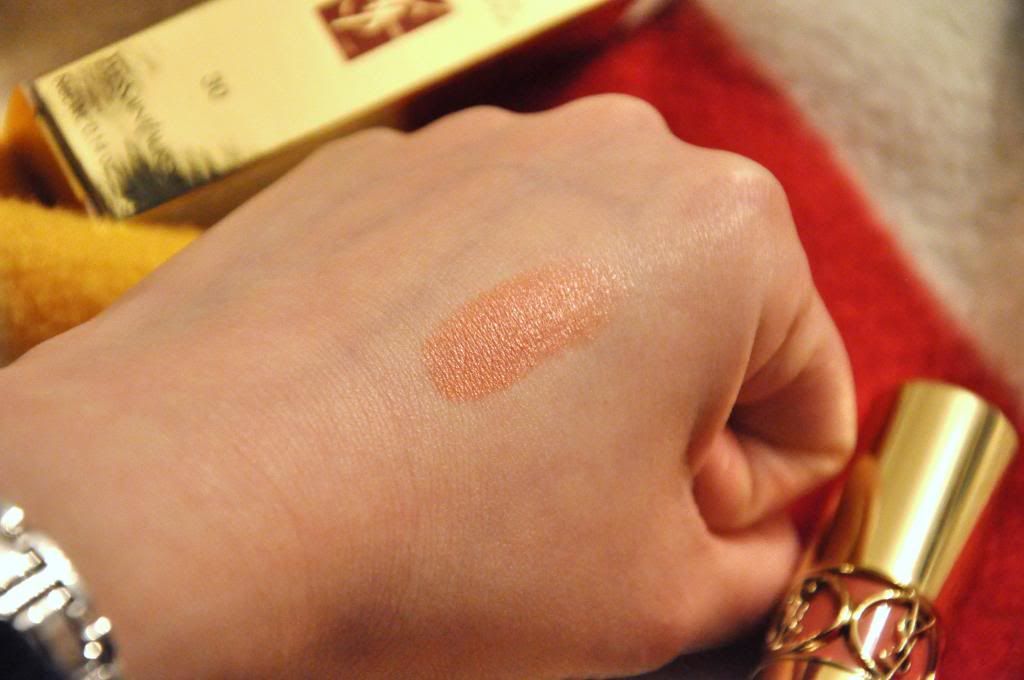 Apologies for the lighting. It makes the colour a bit off. My fluorescent light is actually fixed now so I'll re-swatch and share in a later post.
In October Shoppers had this Fall Beauty Bonus promotion where if you spend over a certain amount you receive a collection of luxury samples. I made the deal even better by participating during a 20x the points event. So not only did I get a bunch of free samples, I got to collect a ton of points too!
It came in this ugly travel cosmetic bag. I really wish it was just plain black or some other colour. The metallic silver makes it look space-like in my opinion.
And this is what was in the bag. I'd say they gave out pretty good luxury samples. I actually wanted to buy the full version of the Coach perfume back in the summer but I chose Juicy Couture Viva La Juicy instead. I'll probably buy it in the summer of next year, but for now, I can just enjoy this adorable little mini bottle.
I purchased two fragrances to get the bonus. Lancome's Tresor Midnight Rose, has been on my wishlist since Fall of last year, and the other, is a new fragrance by Givenchy. I had received an eau de toilette sample in the mail of Givenchy's Dahlia Noir and immediately fell in love with the sophisticated smell. I decided I would buy the parfum since they're more potent and last longer, but when I tested it on myself, the smell was completely different! I don't like the parfum but I absolutely adore the eau de toilette.
The only thing is, I love how sophisticated the parfum bottle looks as opposed to the eau de toilette. The parfum has a little more colour and the bottle is capped of with a black lid with black lettering. The eau de toilette, on the other hand, has a soft pink lid with silver lettering on the bottle. The pink, in my opinion, does not match with the sophisticated smell of the fragrance. But aside from that, I
love
it.
Lancome's Midnight Rose. Last year when I was really into couponing, I signed up for a sample of Lancome's Tresor Midnight Rose and thought the scent was very lovely. I used that little sample throughout the Fall and have since then associated that scent with that time period. Are scents nostalgic to you as it is for me? Midnight Rose smells fruity and faintly sweet. The top notes I smell is a mixture of raspberry and rose. Very unique indeed.
Givenchy Dahlia Noir. This is my favourite fragrance at the moment. It's a powdery scent and smells deliciously sophisticated. It definitely shoots to the top alongside my beloved Chloe parfum.
And last but not least, I found another Bliss product at Winners! I've tried this before and although I wouldn't say it's a must-have as it's not a life-changing kind of product, I did like using it. I got it for $29.99 (retail price is $54.00).
Has anyone gone to see 007 Skyfall movie? I went to go see it opening weekend with the family and I actually liked it. I didn't know what to expect from it and I'm not a James Bond fan or anything, but I thought it was a good movie. On a beauty related note, I
loved
the Bond girl Severine's makeup. I think I need to drop by my local drugmart and pick up a dark lipstick of some kind!
"You can easily judge the character of a man by how he treats those who can do nothing for him." -Malcolm S. Forbes.