Sometimes the most simplest things can feel the most luxurious. In this case, it was the purchase of a Hudson's Bay fleece throw that did it for me.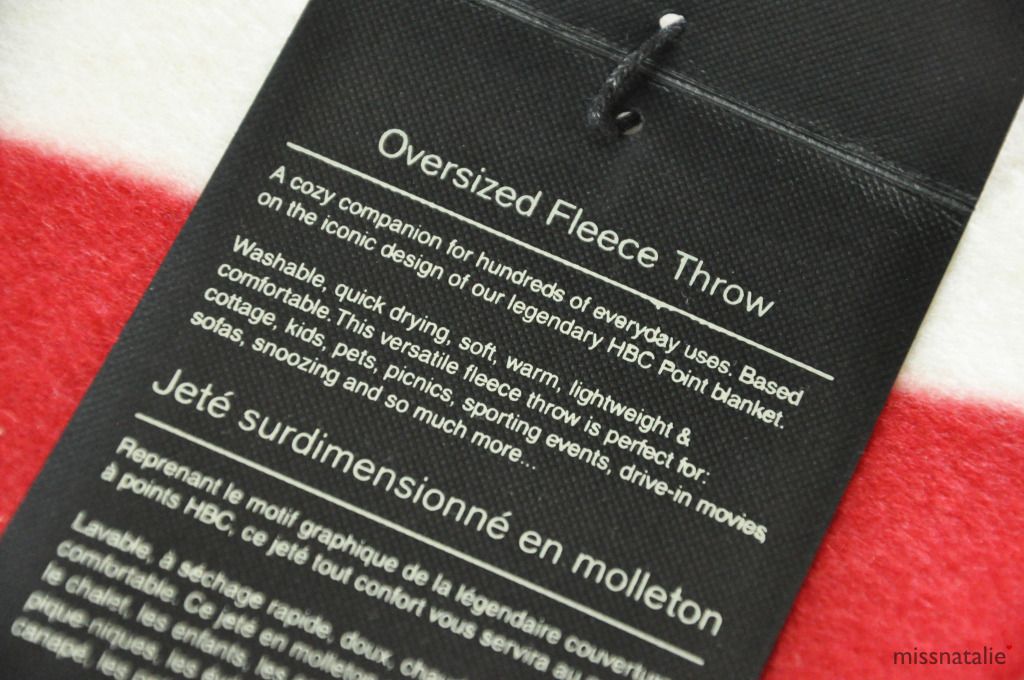 After rummaging around in The Bay and feeling disappointed with the lack of sales, I wandered into the home section and came upon their Hudson's Bay Company Collection. I've walked past this small section several times before but never took the time to look at their things. What caught my eye this time was a beautiful fleece blanket with the iconic stripes that stopped me in my tracks.
On The Bay's Facebook page, they frequently share "stripes spotting" which are photos of sightings of their iconic stripes usually in by fans. Although their striped merchandise have never been on my wish list, I have found myself admiring the pictures of their merchandise.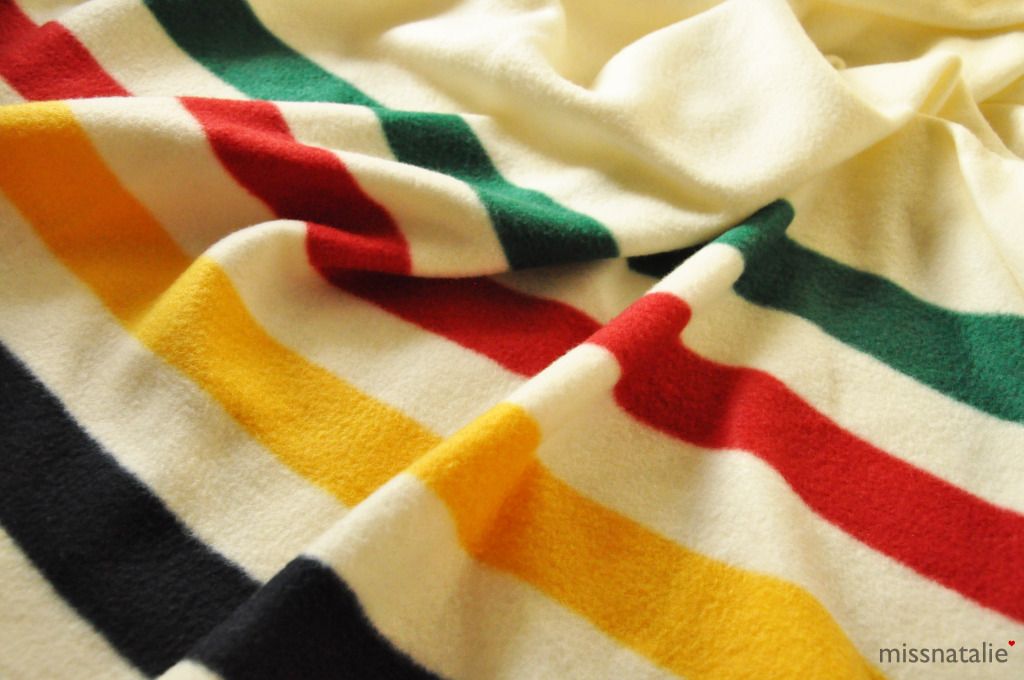 Something about how soft it feels and an association of the iconic coloured stripes to luxury that screams richness to me. I love it. It's been so nice to to cozy up in during a cold night. To me, owning a piece of merchandise from the HBC Collection is as much of a must-have for Canadians as Tim Hortons is.
I got another bottle of Lancome Eau Fraiche Douceur (cleansing water) at Sears when they had their gift with purchase event. The bottle shown is the one I bought actually. I go through this stuff pretty quick. I think I'll also purchase a bottle of Bioderma since I like having choice when it comes to skincare and because it's cheaper. The lipstick I got is called "Natural Beauty" a really beautiful nude. I'll share a swatch of it later on. And of course I chose the sample of Visionnaire because I want to try it out before buying the full version.
| | |
| --- | --- |
| | |
This is the Lancome gift with purchase that is happening right now at The Bay. You get to pick some of the products you want and this is what I ended up getting. I've heard really great reviews of the Lancome Tonique Confort (hydrating toner) so I wanted to add that to my skincare regimen. I'll probably use it in November/December when the weather gets even colder. The lipstick I got is also in "Natural Beauty". So glad I have another one to use. And this time I got the Genefique instead of Visionnaire based on the SA's recommendation. They keep telling me Genefique is better for me since Visionnaire is meant for older skin. For some reason I don't buy it... but this time I listened. Next time though, I'll be getting the Visionnaire sample no matter what the SA's say. Don't you dislike it when they think you no nothing? They probably think I'm 16 or 17 years old or something... I know what I want, why not just listen to what the customer wants?
"It's hard to wait around for something you know might never happen but it's even harder to give up when you think it's everything you want." -Unknown