I figure it's about time to finally share with you the
first
purchase I made with my
first
paycheque I got back in May lol. I recently got promoted to do office work too, so half the time I'm in production and the other half I'm in the office doing paperwork. The task requires me to incorporate my non-existent math skills- something I haven't done in
6 years
, but surprisingly, I seemed to have managed. My pay is the same, but on the bright side, I get out of the cold and I can add it to my resume. I've also had a little change to my work schedule, I work earlier on Mondays and Wednesdays and later on Tuesdays and Thursdays. So you probably should only expect posts on Tuesdays, Thursdays, Fridays (my day off), and the weekend.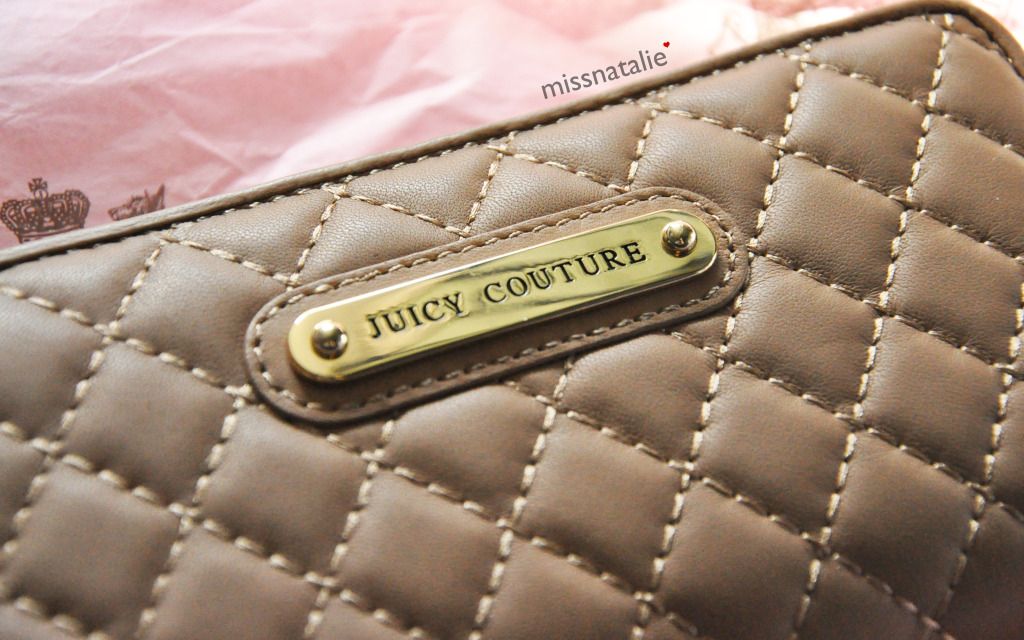 If you've followed me for years now, you'd know I have a soft spot for Juicy Couture- granted I don't love everything they make since a lot of it is quite silly. But once in a while I come across some things that are classy, elegant, cute, and totally my style. This wallet happened to be one of them.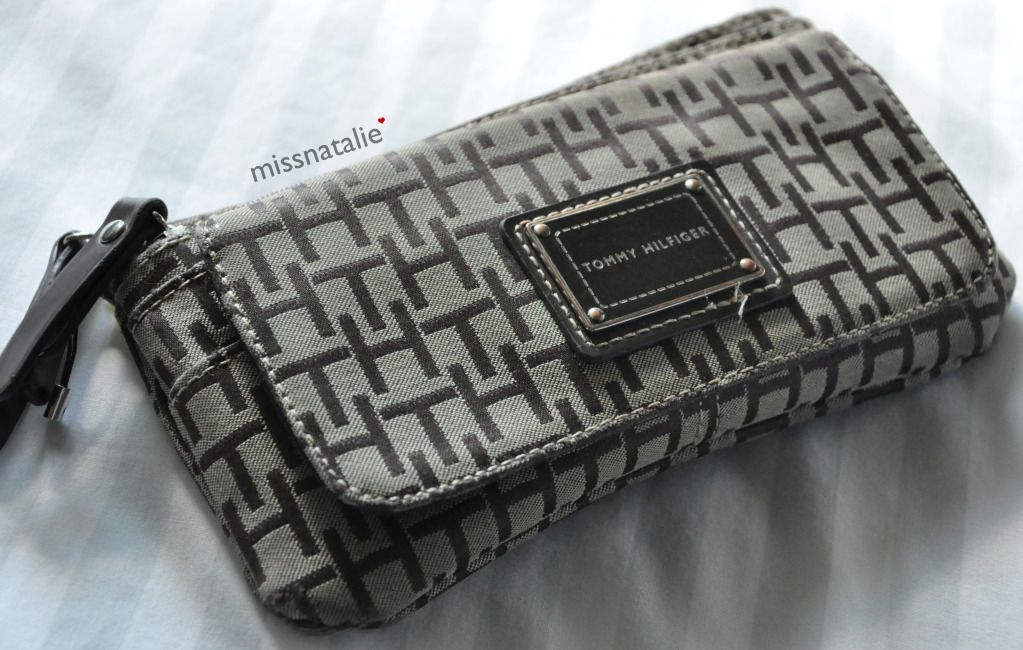 I had been using my current wallet at the time, by Tommy Hilfiger, for 3 years. It was overdue for a replacement.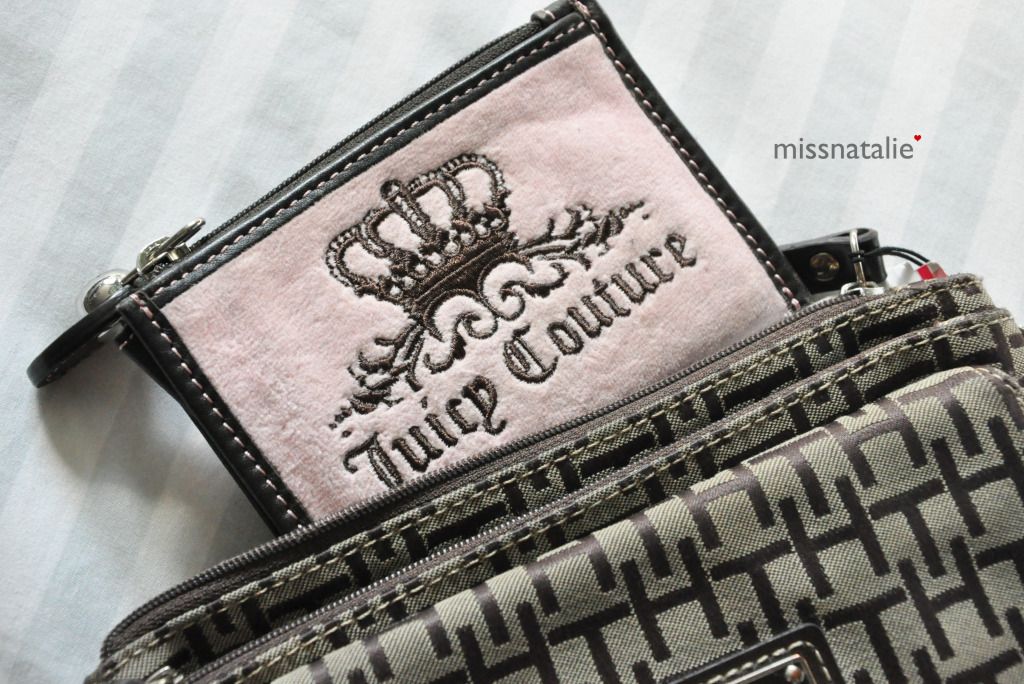 During that period, my former boyfriend had bought me a small Juicy Couture coin purse that I stuck inside the wallet since it didn't have a proper area for me to store my coins. It made it quite bulky, and although it doesn't show much in the picture, the wallet is totally beat from years of use.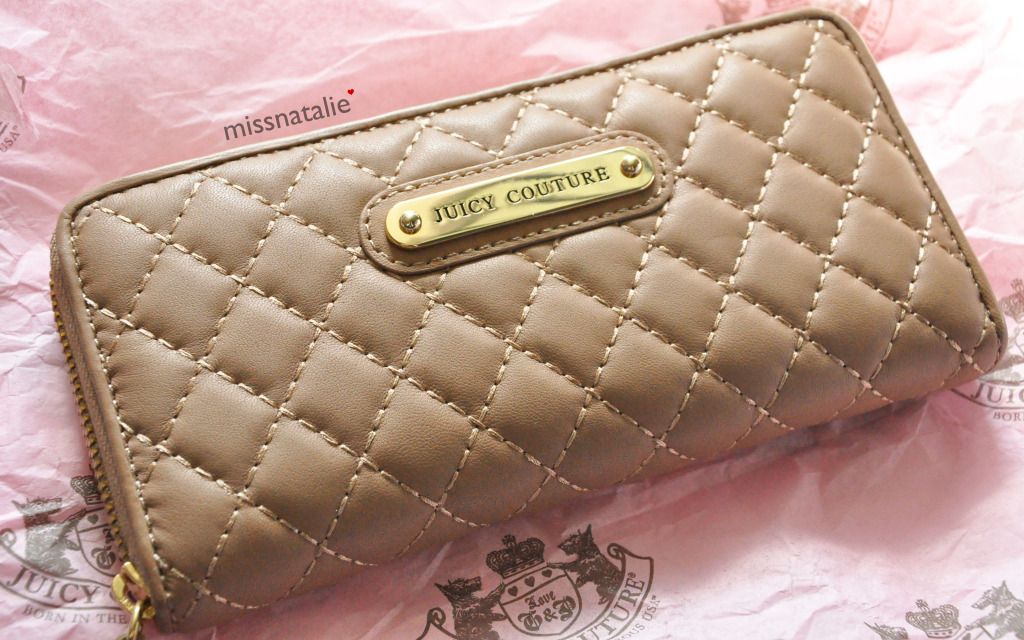 The first time I saw this wallet, the Juicy Couture Quilted Leather Frame Clutch Pacific Avenue Zip Around Wallet, was on Hautelook. They were hosting this Juicy Couture event where they sold some really cute Juicy Couture items- among them, this wallet. Unfortunately I was too late by the time I arrived as it already sold out.
But I couldn't stop thinking about the wallet even days after following the event. Deep down I knew it was the wallet for me and I just
had
to have it. I began searching the wallet online in hopes that I would find a site that sold the exact same wallet. Alas, the only place I found that sold it was
ebay
. Although I love buying things from ebay, buying
expensive
things on ebay is a different story. Not letting this be a hurdle to stop me, I started searching up how to authenticate Juicy Couture items and how to spot a fake. After some intense research, I came upon a seller that took good quality photos of the wallet which I then was able to confirm as authentic. I even compared it to other listings of the same wallet on ebay and quickly concluded that the others were fake. One looked quite authentic at first glance until I looked closely at the details. The wallet I bought was definitely real, and after contacting the seller, I felt reassured that they were trustworthy. It's also real leather too (unfinished leather that is) because I did the water droplet test. Do your research before you buy to avoid being scammed! Let me know if you guys want me to do a post on what I learned about authenticating Juicy Couture items on ebay.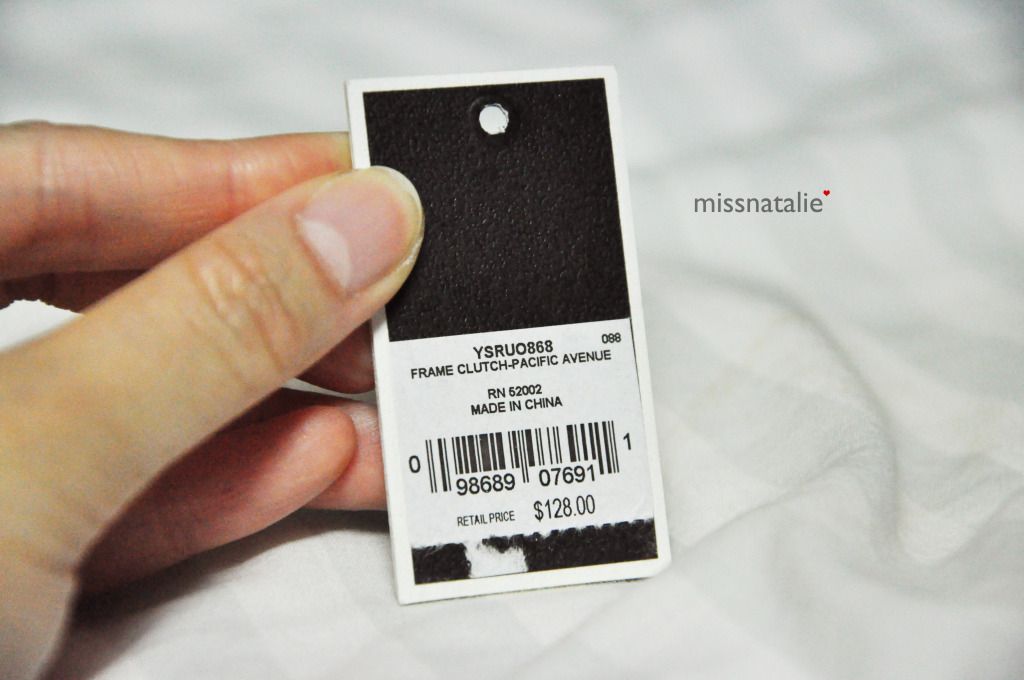 Despite that fact that the seller was selling it for a bit more ($99+$20 shipping) than what I saw on Hautelook, I was at least able to bargain it down to $89+ $20 shipping. I came this far, I wasn't about to let the price point stop me from having this wallet. Also, it was lower than retail anyway and it would have been a lot more had I found and bought it in Canada.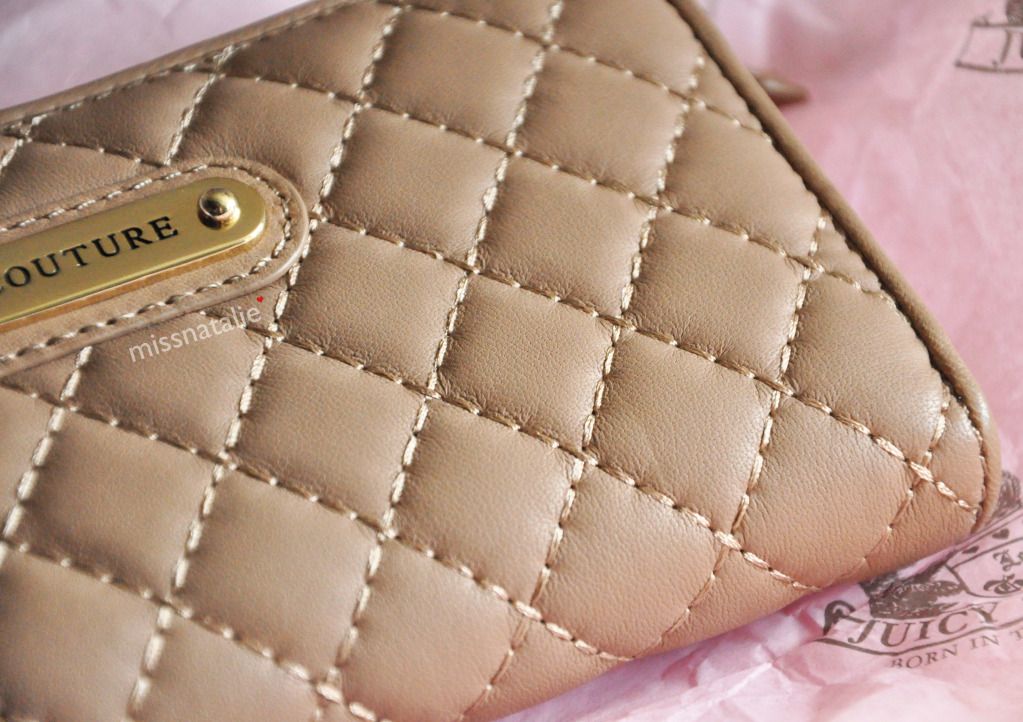 What I love most about this wallet is the quilted stitching and the gold detail which both give it this classy elegant charm I love. The dusty rose colour is also something I really like.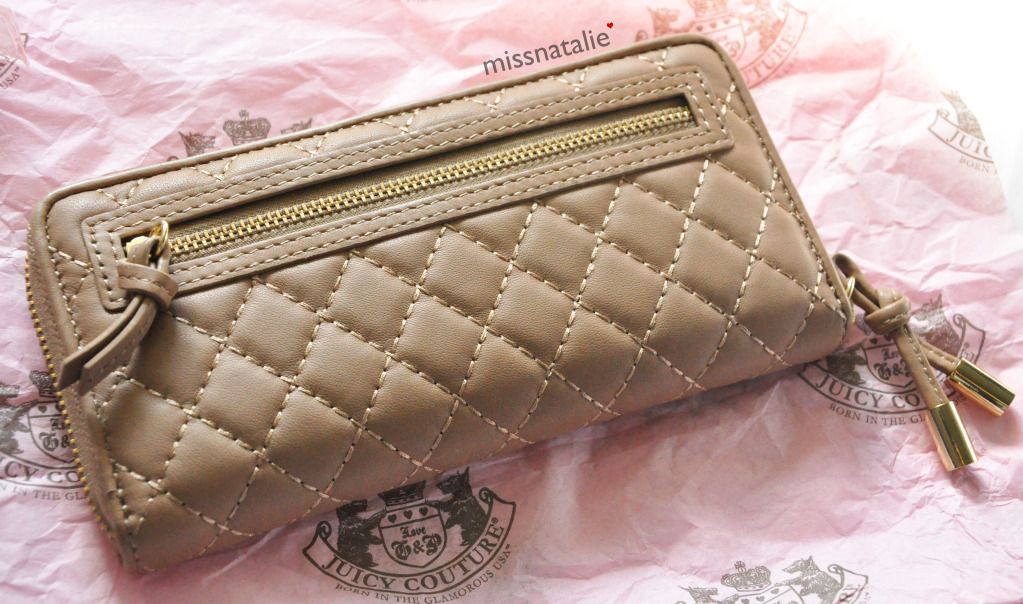 The back has an extra zipper pocket that doesn't have much space so I don't really use it.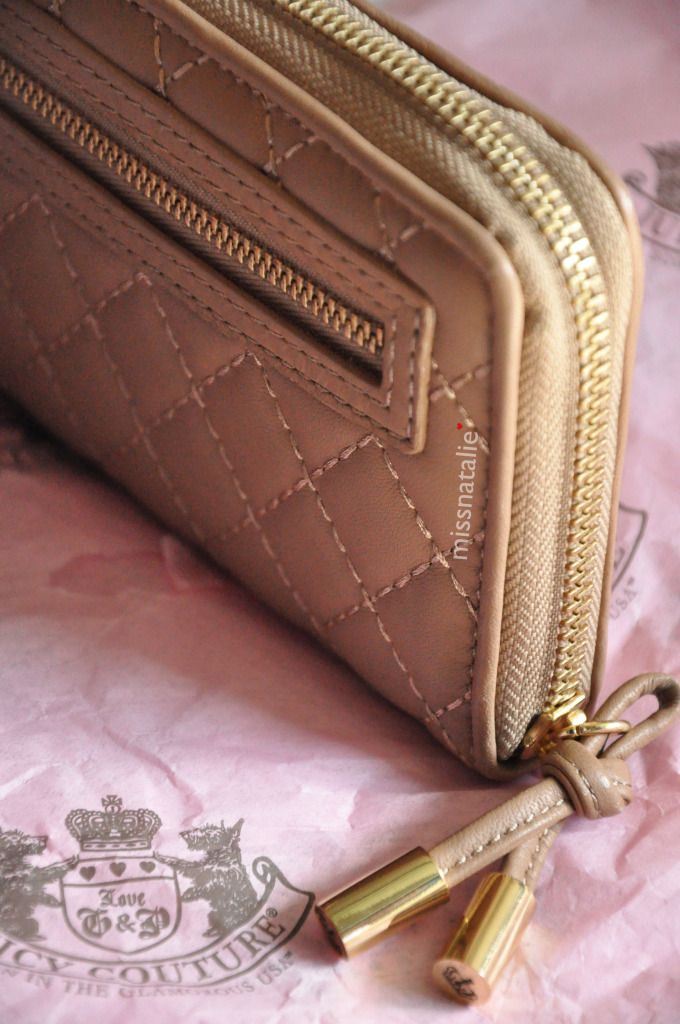 I like wallets with the all around zipper, it's nice knowing that everything is securely inside and it keeps it compact and prevents it from being too bulky.
Love the little crowns on the tassles. A nice fine detailed touch.
Inside is very roomy, with lots of compartments to hold my cards, cash, and coins! I really like how this wallet has a zippered compartment inside to house my change, now I don't have to carry around an extra coin purse.
Overall, I love my wallet. The look, the design, the practicality... everything about it! The only problem I have though is that it's just a tad too big to fit in a couple of my cross-body bags =( I think I'm going to have to find another smaller wallet for those bags. Other than that, I love it to bits!! I'm very happy with my purchase and so glad I was able to retire my old wallet (which no longer was my style) to this wallet, something completely me.
Truthfully, it was a toss up between getting this Juicy Couture wallet and the Coach Gathered Leather Accordian Zip wallet. But seeing that the Coach one is a lot more expensive, I decided on Juicy Couture. I figured less people owned this wallet and I want the Coach Madison Gathered Leather Lindsey Satchel (don't know if this will happen) so getting the wallet would be too matchy-matchy anyway.
"Hanging onto resentment is letting someone you despise live rent-free in your head." -Ann Landers