Happy labour day long weekend to my fellow Canadians and Americans! Labour day in Canada is celebrated on the first Monday of September and was originally created for workers to campaign for better working conditions/pay. Long weekends are always welcomed, I love a good break.
Back in
this post
I showed you guys a Bath and Body Works bag asking you what you think I got. Well the wait is over. If you guessed candles, you're right!
I've been
hooked
on the Bath and Body Works 14.5oz candles ever since I purchased my first two during their big
Semi-Annual sale
. Although I still think $22.50 for a candle is
insane
... I can understand why they have such a large cult following. The scent is intense just by opening the lid, and when it's lit, the scent takes on a whole new level of intensity immersing the room in its heavenly smell.
Because I'm signed up with their emailing list, I frequently get emails from them telling me about sales and promotional offers. Among them, I got informed about their new Paris With Love Collection that just came in. The whole campaign for it looks
exquisitely divine
. I am currently only interested in their candles and boy do they look irresistible. Plus it didn't help that they were having a sale on their Paris-inspired candles either: 3-Wick Candles, 2 for $30! I mentally noted that I
needed
to visit my local store soon to decide if the candles were worth getting. But before I even got a chance, I got another email from them offering me an awesome coupon for a free 14.5oz 3-Wick candle ($22.50 value) with any $30 purchase! After doing a quick calculation in my head, I figured that if I bought 2 candles for $30 and get a free candle with my coupon, each candle would only come up to $11.30 with tax! Well, of course I immediately dashed to my nearest store to check out the candles, and oh gosh, I highly suggest you guys check them out too. Luckily I only liked 3 of the 4 candle scents so it wasn't a touch decision to decide which ones I wanted.
Total love right? Not only do they smell good, they sound really good too! I got Paris Amour, Sweet Macaron, and French Baguette. I wasn't really feeling Cafe Au Lait, even though it sound divine, but maybe it'd smell better lit then directly from the candle itself.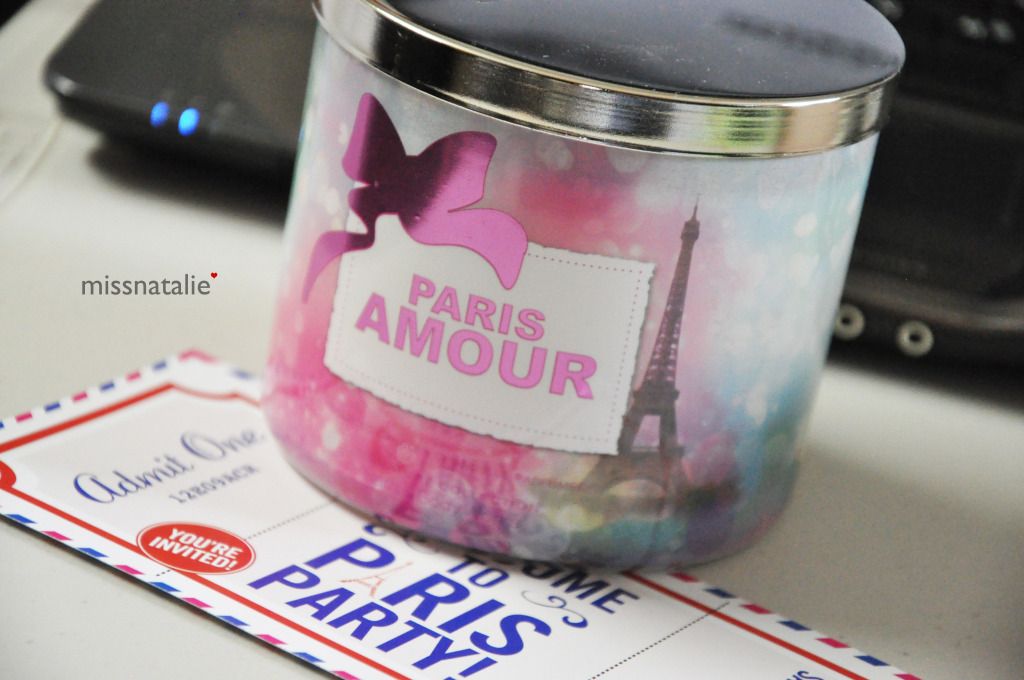 Paris Amour smells light and clean, like a fragrant soap. I even have the little hand santizers in this scent as well, I like it that much.
Sweet Macron smells incredibly sweet. My sister doesn't think it smells like macrons but I think it kind of does. Then again, I would need to have a macron in my hand to compare. At the very least, it smells like a sweet dessert bakery.
And the French Baguette has got to be my favourite! It smells exactly like a french baguette fresh out of the oven! You guys have got to go smell this because it smells so good!! I made my siblings smell it and they could hardly believe the resemblance. I will have to get myself a backup.
They also sold these little cute gift boxes to wrap these candles in if you want to give them away as presents. I personally think it's a great idea. Because it's decorated with a touch of Paris love, not to mention the smells are out of this world, the candles in this collection would be better suited as a gift than the other candles they sell. I'm actually tempted to get myself a little box because they're so cute haha.
Bath and Body Works has a lot of sales often so it's best to wait for some sort of deal if you want to purchase something from them.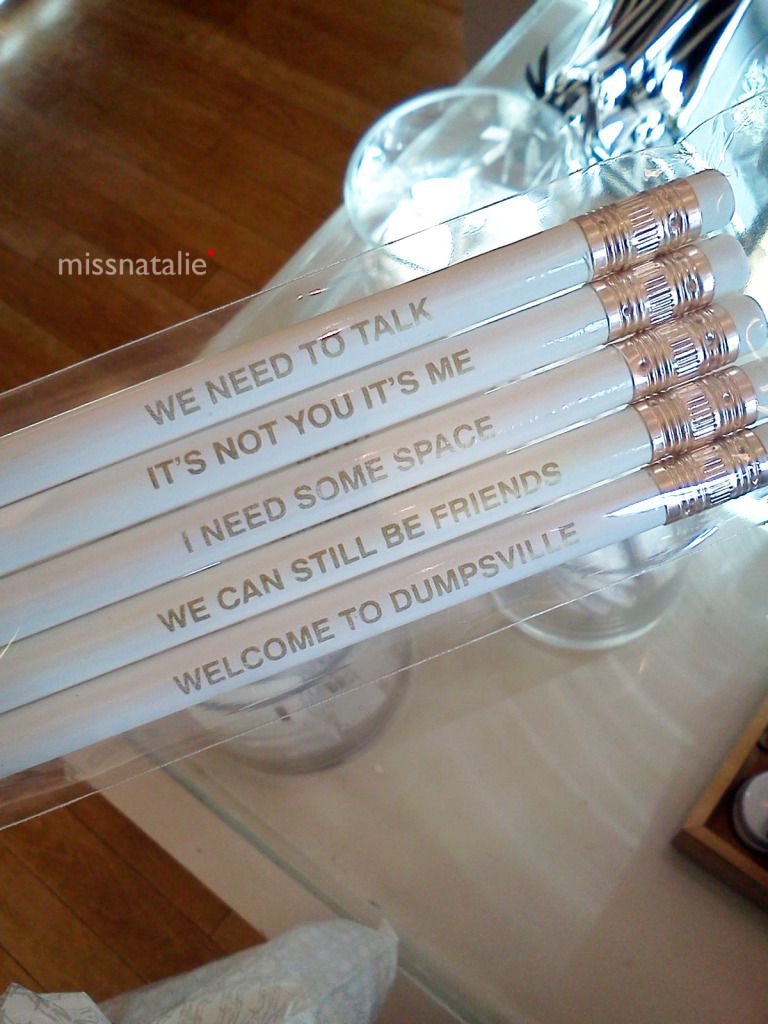 Lastly, I forgot to share these pencils I found at Chapters Indigo in my last post. Oh snap.
p.s. If you're wondering, I'm up to 7 Bath and Body Works candles now :X
"Negative comments say more about the person writing them, than the person they are writing about." -Unknown