A preview to what is to come and what may never come, because as you know, and may have witnessed, I can be quite terrible at keeping up with what I want to blog about. On countless occasions, I've had to scrap ideas- whole unfinished posts even, simply because the time has passed and the subject at hand no longer applies to the present. Without further ado, here is a quick and painless overview of what I've been buying over the last month or so.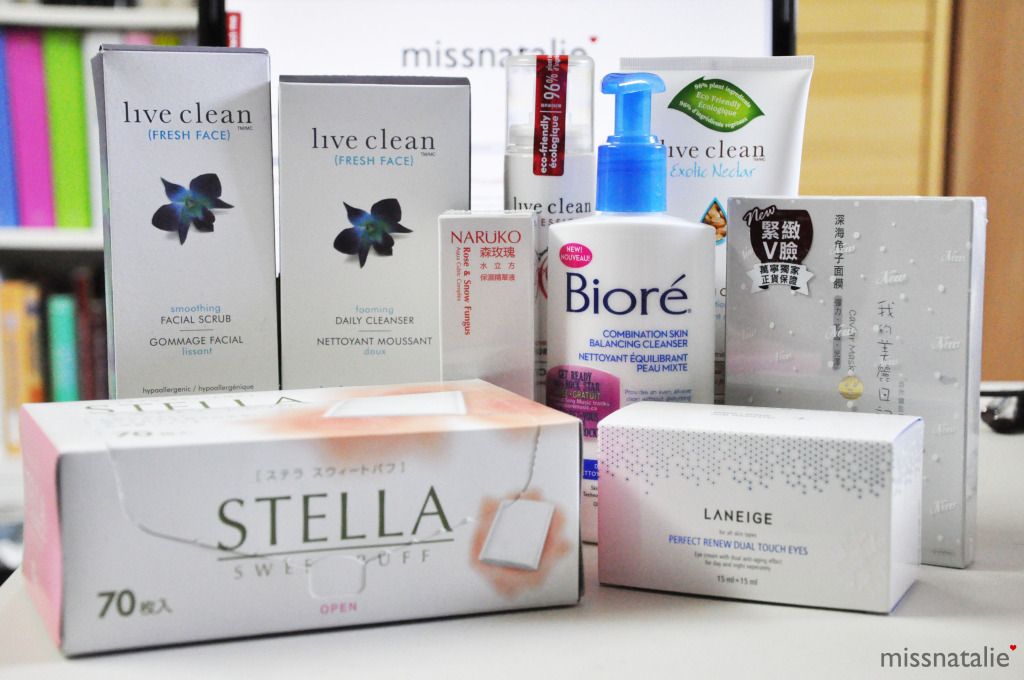 A couple haircare products and lots of skincare... and more skincare to come when November comes around. That's when Sephora has their sale and when Shiseido hosts their warehouse sale. I look forward to those.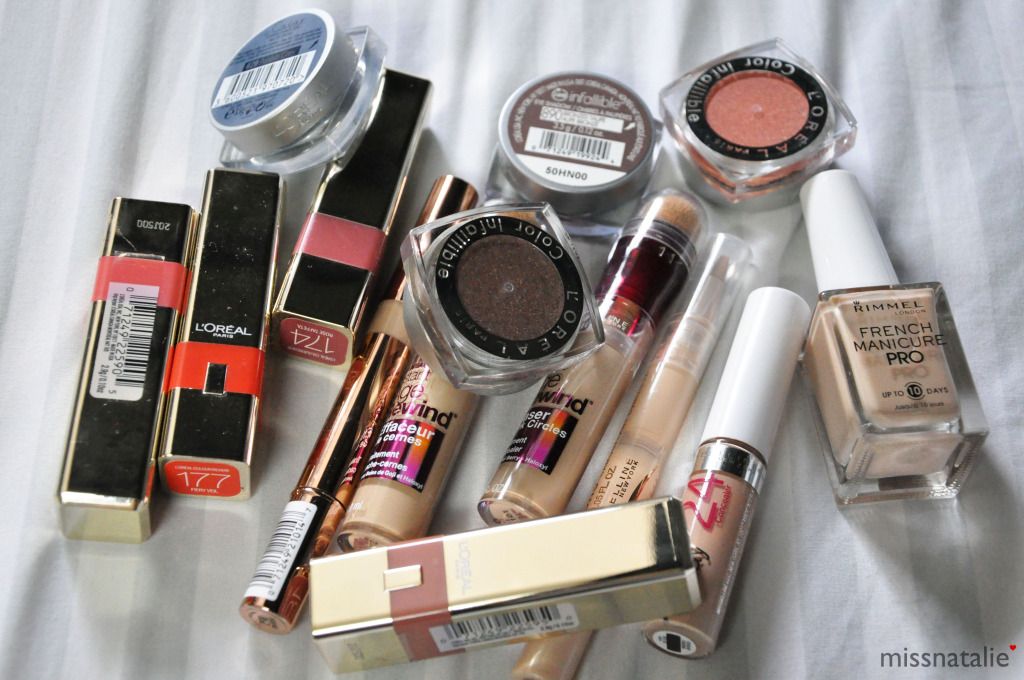 Guilty. The L'Oreal Infallible shadows are actually from a couple of Weekly Indulgences I made back in July that I still need to blog about. The concealers were from a drugstore concealer hunt frenzy, and the L'Oreal lipsticks were recently acquired which will probably be categorized under- you guessed it, Weekly Indulgences.
Have I ever told you guys how much I love Travalos? Because I do. And luckily, I was able to catch these on sale for only $5 a piece!
Oh yes, yes I did. Bath & Body Works has got me good, it's had me real good. I think I'm heading for trouble guys... What do you suppose I got? ;)
And this isn't all that I've bought... I haven't even shown you the clothes. I've been busy trying to expand my wardrobe since I neglected it for a few years and left it to rot. I'm happy to report that it's slowly coming back to life. I will share my purchases once I've made a few more. I'm aiming for a bulk clothing "haul" since I don't like to purchase a lot of clothing pieces during one shopping trip.
On another note, last Friday I decided enough was enough and finally went to the theatre to go see
The Dark Knight Rises
. And if it wasn't surprising enough that I got out of the house despite having to face the gloomy rainy weather that day, I was alone. It was the first time I've ever gone to the movies by myself, and quite surprisingly, it wasn't all that bad. I arrived at the mall a bit early so I can shop around a bit and did manage to pick up a few clothing pieces that I will share on my blog in the future. But I suppose it wouldn't really be considered early since I missed the showing at 2:00 which then made me opt for the 5:00 showing. The earlier the showing the better is what I say. Night crowds at the theatres are not my thing- unless I'm with family or friends. I can't be bothered to walk alone at night scared at the thought of some burglar or rapist coming up behind me- thoughts that have been carefully planted deep into my mind by my mother who only has the best intentions for me. Am I the only one that thinks onstilling fear into the minds of little girls isn't the best thing to do? I understand it's best to take in all possibilities and be aware, but to be made to feel helpless? I would like to think that I could be as strong and independent as Catwoman is in Batman. She definitely knows how to hold her own. The Dark Knight Rises was a pretty good movie, albeit not as good as the previous, but really, who can top Heath Ledger's performance? He made that movie come alive. Anne Hathaway gave a good twist to the original Catwoman character. I thought it was very modern and different.
"You know you're in love when you can't fall asleep because reality is finally better than your dreams." -Dr. Seuss