I think it's pretty obvious, evident from the title of this post, how far behind I am with these Weekly Indulgence posts. I only have a couple more of these to share before taking a short break from these purchases for a couple of weeks because I'm saving up for other things. But not to fret, I'm due to kick-start a new series of posts called "The Fruits Of My Labour" where I share bigger purchases/splurges that I've made but have yet to share on my blog. The first post will be on my new wallet I purchased back in May. I only have a few things to share though since the items featured in those posts are more on the expensive side.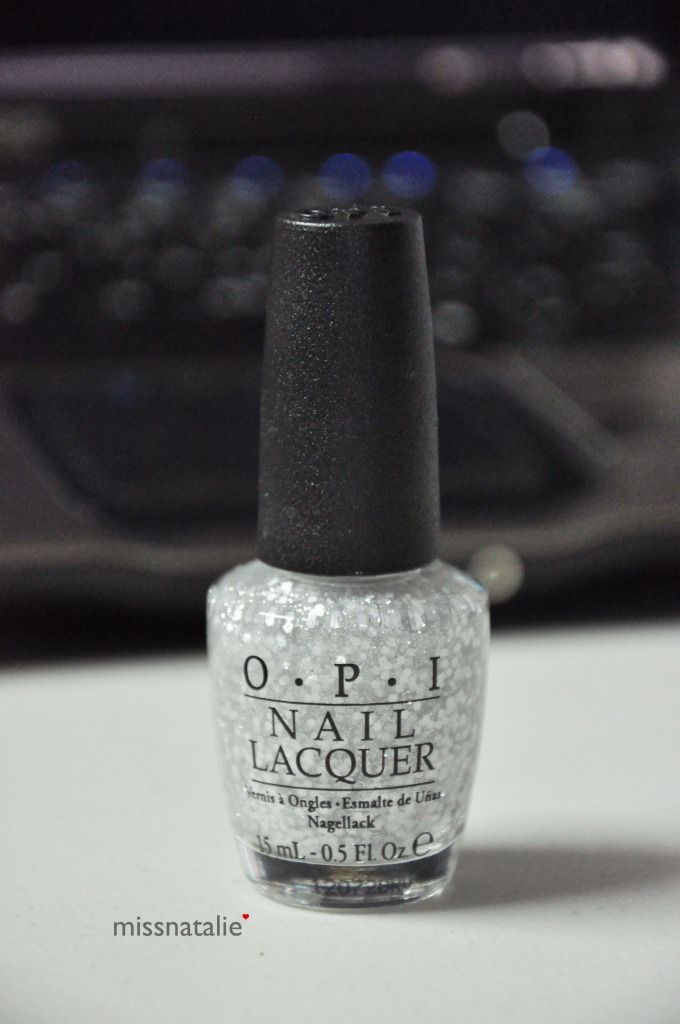 Not long after I obtained OPI's "You Callin' Me A Lyre" from their New York City Ballet collection, I couldn't resist the temptation of wanting to get more polishes from that same collection. My next pick was "Pirouette My Whistle", a very beautiful subtle glitter polish that has micro silver glitters and larger matte silver hexagonal chunks of glitter. From the
"Pirouette My Whistle"
swatches on Scrangie's blog, I was most intrigued with how
natural, classy, and pretty the glitter polish looked. I've never come across a glitter polish that looked like this before, so it was instant love at first sight, I just knew I had to have it.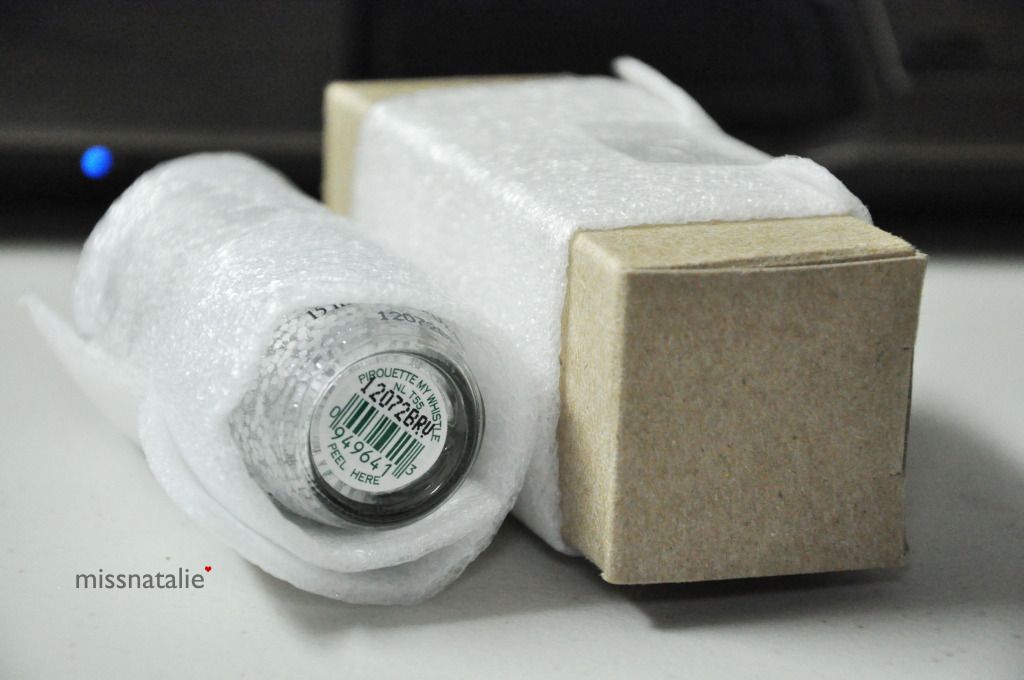 I ordered from the same ebay seller: misssaigon98 as last time, and again, perfect transaction.
I can't capture how beautiful the polish looks as Scrangie does, but hey, at least I tried. I wore one coat of "Pirouette My Whistle" over "You Callin' Me A Lyre" = heavenly combination.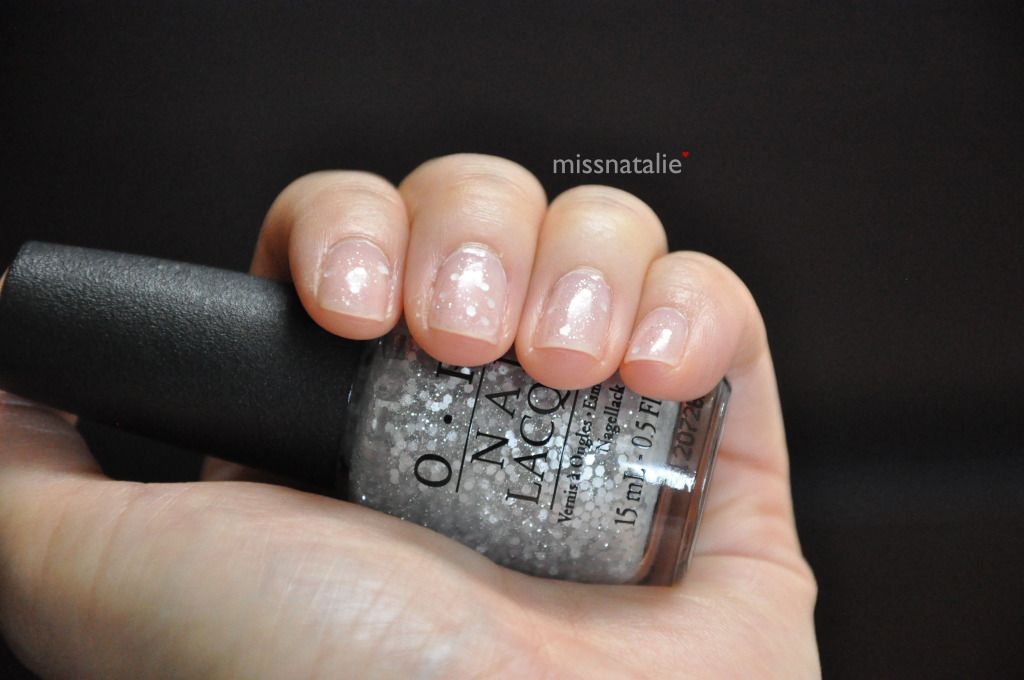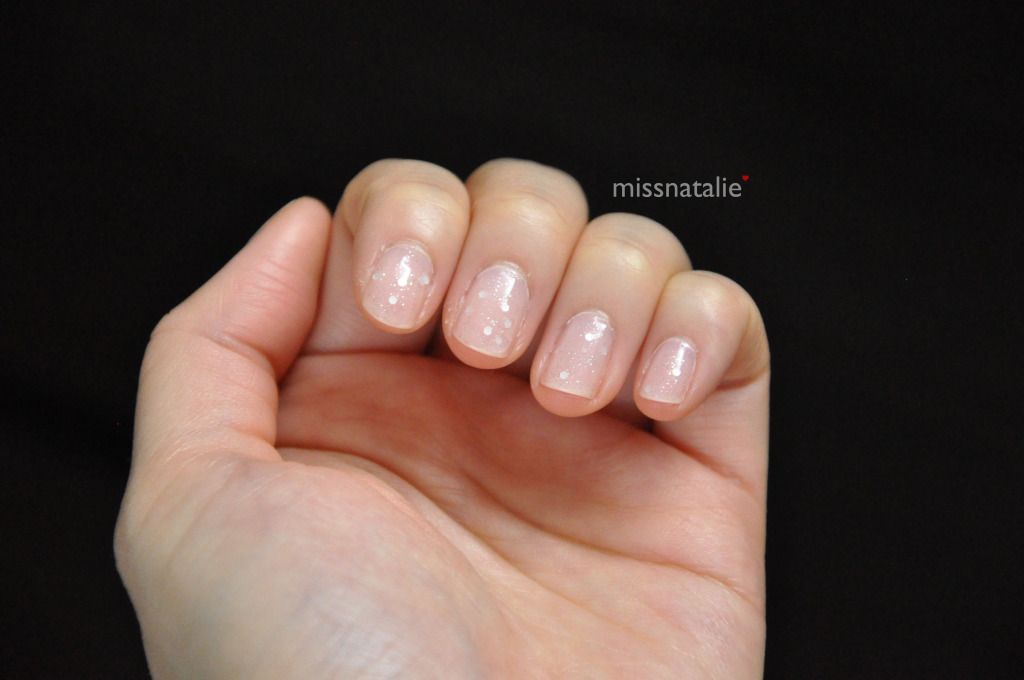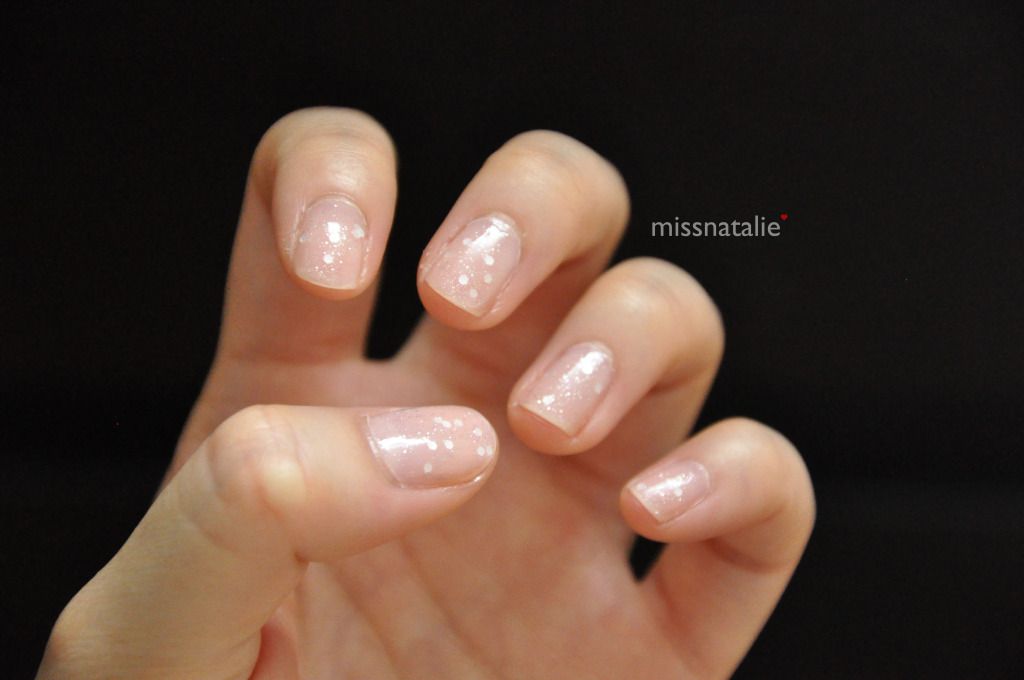 Love love love LOVE. I love how subtle the glitter is, it looks dainty and refined, definitely a glitter polish suitable for an older crowd as well. It applies well just like any other OPI polish. I highly suggest you get these two polishes, and if you already own a lot of nudes or have an HG nude one already, you should definitely consider getting "Pirouette My Whistle" as it's so unique and versatile as it can be worn over other polishes.
"Stop worrying about what might hold you down, and pay attention to why you're standing up." -Unknown