Hello! I can't believe it's been a week since my last post. Time sure flies when life starts to get going again. I'll update you all on what's been happening in a later post. As for now, here's another Weekly Indulgence post- which I'm totally behind on!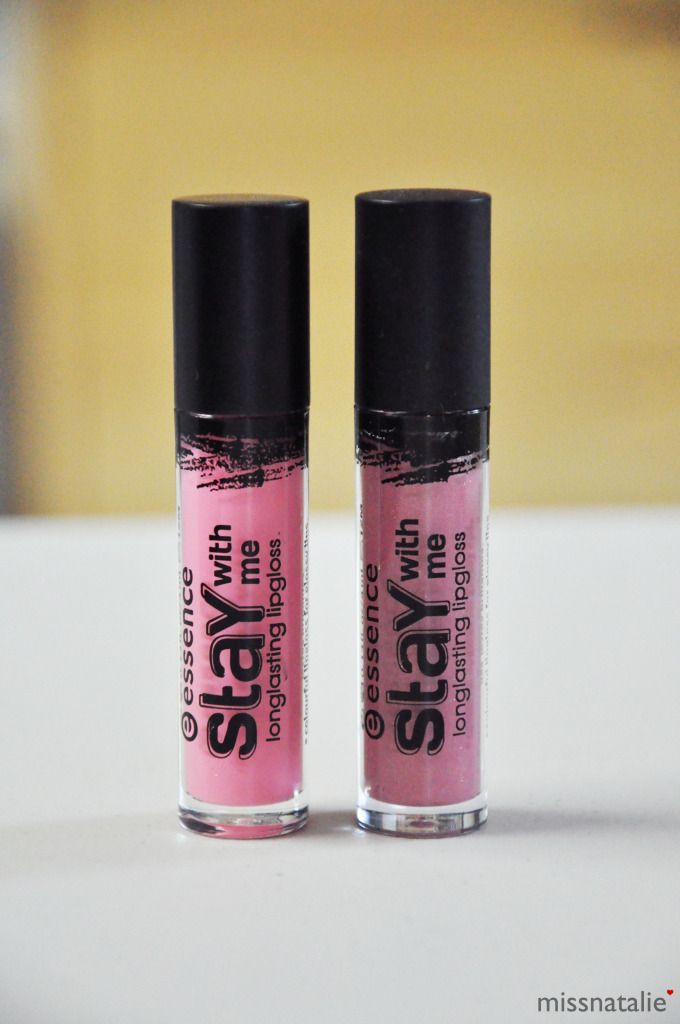 Yep, more Essence lipglosses!! I had mentioned that I would go back and get more colours since I loved
"My Favourite Milkshake"
so much. I basically rushed to the nearest Shoppers after seeing in their flyer that they were having a sale on the already dirt cheap Essence products. Although I didn't save a whole lot since they were already so inexpensive, I always feel better when I buy things on sale haha.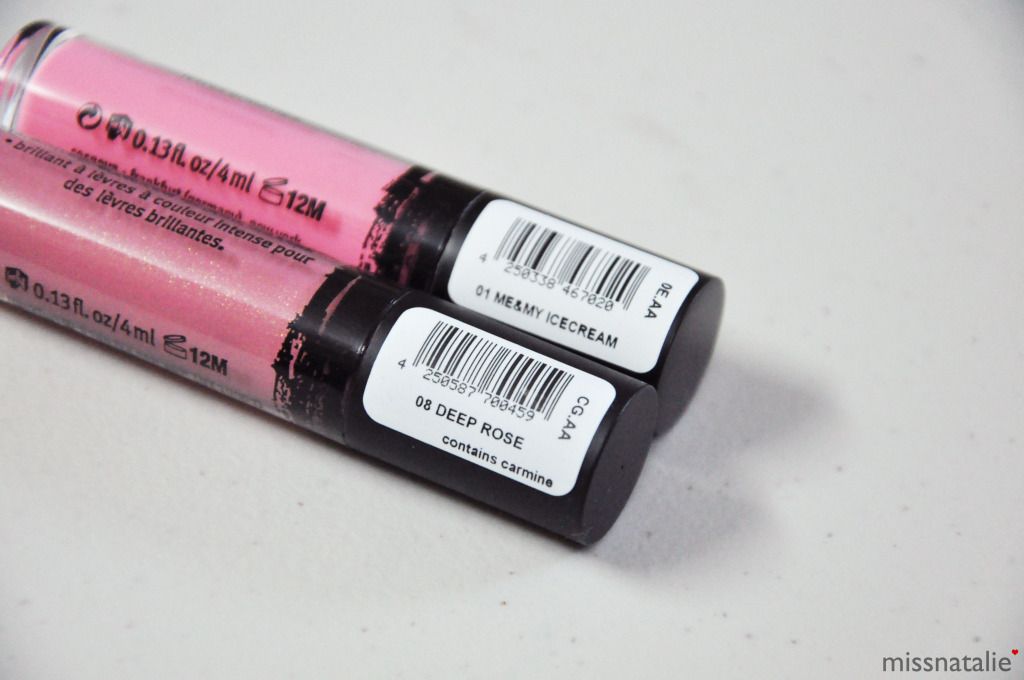 I picked up "Me & My Ice Cream" which is a bright but subtle pink, and "Deep Rose" a rosy colour with gold shimmer.
These seem to be even more opaque than my previous swatch of "My Favourite Milkshake", but that could just be a fluke. I have two more colours that I want to pick up and after that I'll swatch them all together to compare. As you can probably tell, "Me & My Ice Cream" is a satin finish while "Deep Rose" has a shimmery finish. My thoughts on these are generally the same as I had of "My Favourite Milkshake" which can be found in
this post
. So far, "My Favourite Milkshake" is still my favourite out of the bunch as I love peachy pink for my lips. "Me & My Ice Cream" would be my second as it gives me a nice subtle pinkness on my lips while "Deep Rose" places third since I'm not too keen the gold shimmer it has. Despite this, I still do like it and I can definitely see myself preferring it during the fall/winter season.
"Progress is impossible without change, and those who cannot change their minds cannot change anything." -George Bernard Shaw