I hope everyone who planned to watch the Olympic opening ceremony already have. If you haven't yet, don't read what I have to say in the next little bit for I will spoil it for you.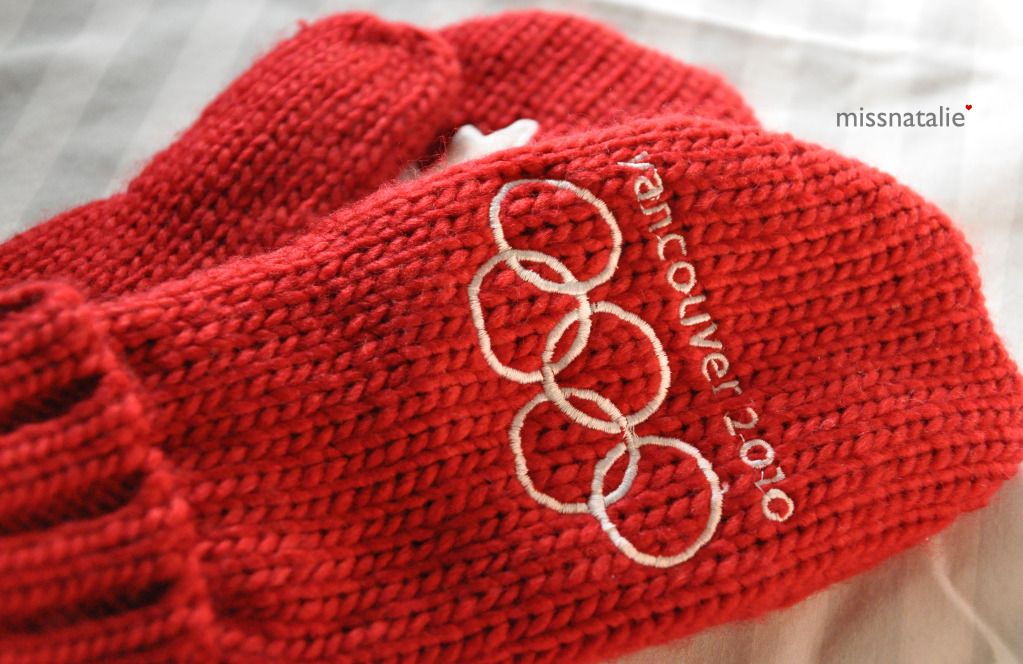 These are the iconic red mitts from Vancouver's 2010 Olympics.
Every two years I get super excited for the Summer or Winter Olympics. Other than the sport events themselves, I thoroughly enjoy watching the opening ceremonies to see what countries have to offer the world to see. At first, the beginning of the ceremony for London seemed really boring. But then after catching on that they were trying to share their history, it ended up being a pretty neat concept. My favourite parts included the Olympic rings that were forged from the industrial revolution, the 40-foot Voldemort vs. Mary Poppins battle (the inflatable figure of Voldemort was very impressive), Mr. Bean's appearance, the birds on the bikes, and let's not forget about how
amazing
and
beautiful
the Olympic cauldron made out of copper petals turned out be. Overall, I have to hand off to London for hosting and putting together a spectacular Olympic ceremony.
The only time I share a commercial with you guys is if I find it's a really good one. This commercial by P&G sponsoring the Olympics never fails to make me tear up. Kudos to moms everywhere and kudos to the genius who came up with this commercial. You know it's a good production when a story can have a big impact even when it only has minutes to tell it.
Earlier this month my family celebrated my sister's birthday. Instead of a traditional cake, we got this plate of different flavoured mousse cakes from Ocean's. I love eating the chocolate mousse one.
It's been almost 3 months since I've been working at the produce factory company. After you've been there for 3 months, you're then able to receive your benefits, and on top of that, you get to take home a
free box of fruit and veggies
every two weeks!
I was pleasantly surprised because I wasn't sure if the whole fruit/veggie box was a sure thing or not. Plus
it's great because it's the same day you pick up your paycheque too, so it's almost like a nice bonus hehe.
I was surprised at how much they gave. I got potatoes, granny smith apples, green bell peppers, lemons, cucumbers, onions, bananas, broccoli, tomatoes, oranges, and iceberg lettuces. Lots of the fruits and veggies were hidden underneath so it might not look like a lot in the above picture.
It's awesome because it's like signing up with those
organic food delivery services
, but instead, I get the box for free! =D I remember getting a little flyer from
http://www.mamaearth.ca/
in the mail and was instantly curious and interested. I think it's a great concept to get a box mailed to you, I like the element of surprise, and it's a great way to try some produce that you might otherwise would never buy on your own.
We were a little unprepared for the additional organic produce... so I tried my best to organize and stuff the fridge in the best way that I could haha.
And speaking of produce, here's another garden update.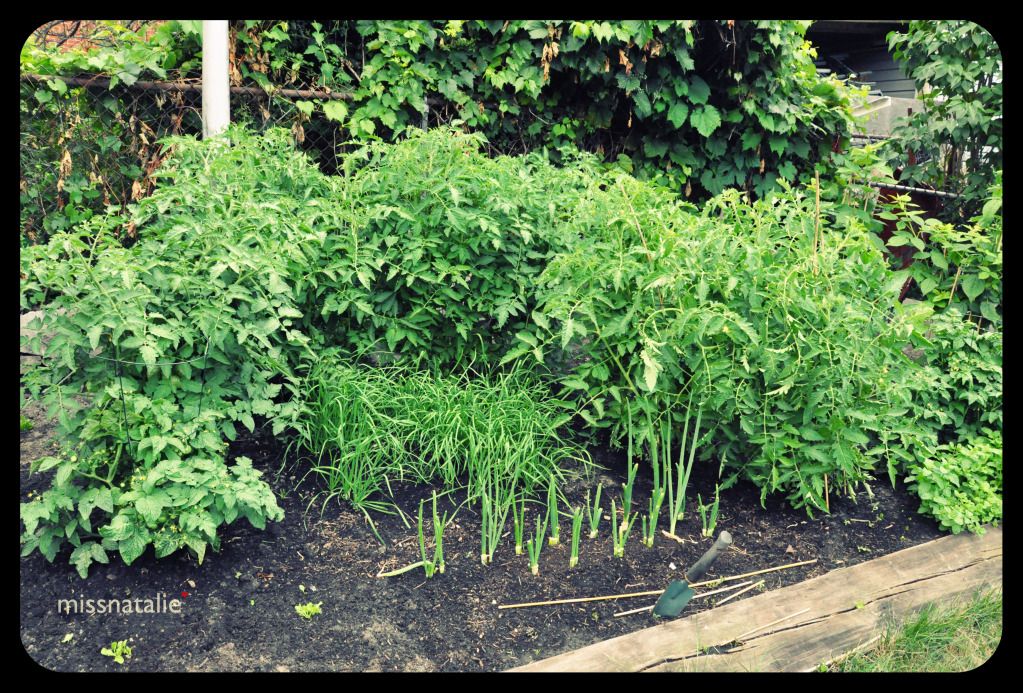 As you can see, my tomato plants have grown really BIG! They look even bigger in person. I also planted down the second batch of lettuce for this summer.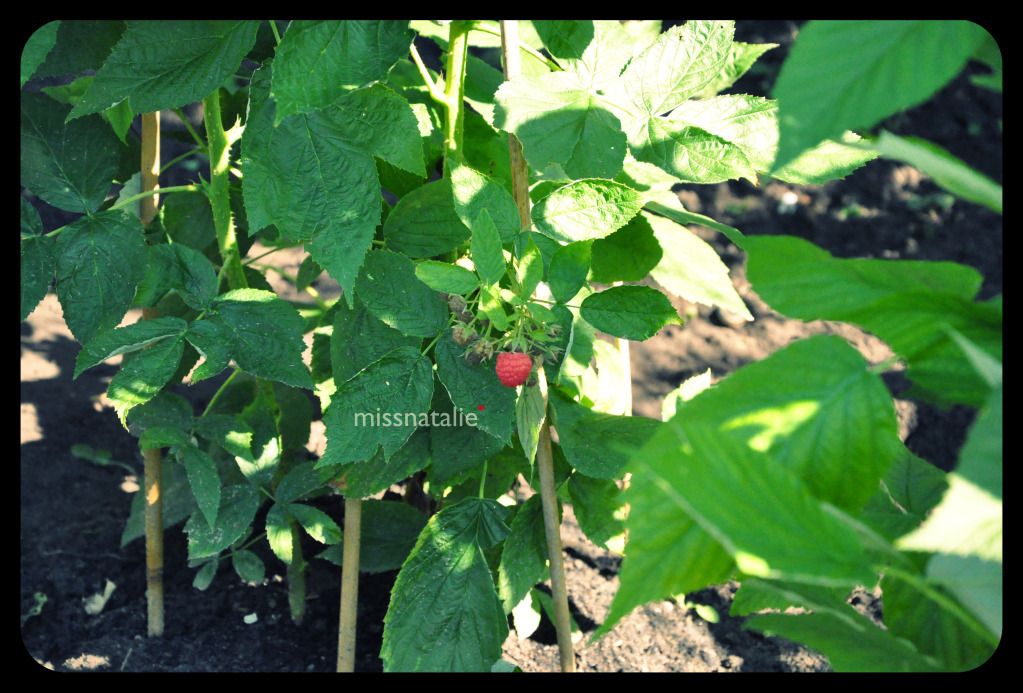 The first raspberry for the summer! And unfortunately what I didn't anticipate, since I've never grown sweet fruit before, were that the birds would eat it. Now I'm going to have to purchase netting to keep the birds away.
"You have to expect things of yourself before you can do them." -Michael Jordan