Apologies for the lack of mini beauty reviews. I typically share my thoughts on products through "Weekly Indulgence" posts, random posts of my splurges, and "Recently Used Products" posts but I haven't had the time to sit down and do them. I'm actually due for a "Recently Used Products" post because I've been using a lot of new products lately and finishing up a lot of products too. In the meantime, here's another "haul" post for you. I hope you guys enjoy these kinds of posts... if not, sorry!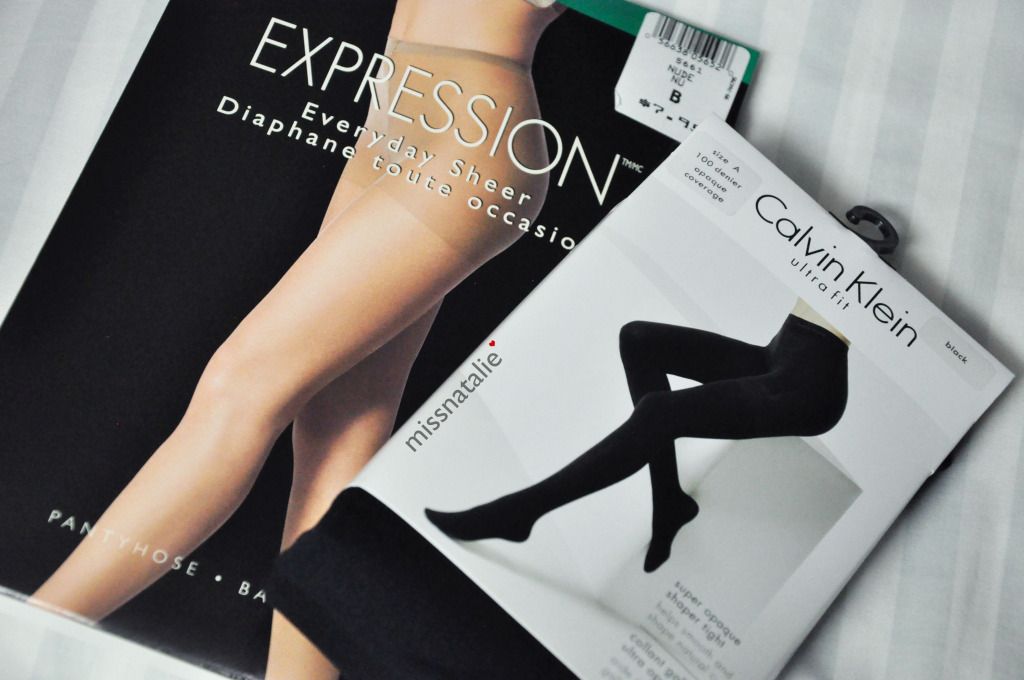 I bought this pantyhose and tights on sale at The Bay with the intention of wearing the nude sheer ones for my convocation. Turns out it was too hot so I didn't end up wearing it with my dress. I've been wanting super opaque black tights since fall/winter of last year. I'm trying to venture out from my typical jeans that I wear all year round so here's to hoping!
I don't normally gravitate to jewelry that have any kind pattern on it (in this case the zigzag) but I just love how different and unique it is, plus I love gold and black pairings.
Dropped into Michael's and

finally

bought this bracelet holder/stand that I've been eyeing for a while. I don't own many bracelets, but the ones that I do have, I have no place to store them. This was

on sale for 40% off so I thought it was the perfect time to get it.

I love the way stores display their jewelry on these velvet jewelry stands so it's something I've always wanted to recreate at home. The only thing is that I didn't anticipate it not fitting my smaller bracelets... I guess now I need to find a nice tray that I could place underneath the bracelet stand to hold my smaller bracelets.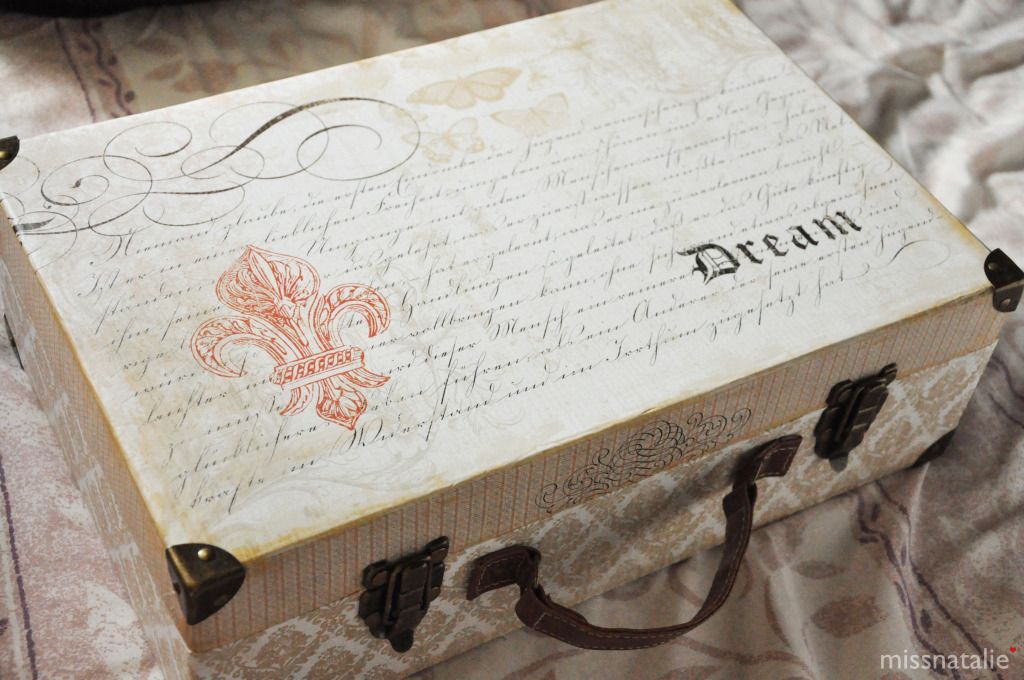 And call me crazy but... when I saw this suitcase box I knew I had to have it. It totally screams me: the calligraphy/cursive writing, the baroque pattern, the fleur de lis, the whole colour and feel of it... just everything about it! It's rustic yet elegant, I love it.
It was also on sale for 40% off for around $20. I know what you're thinking, Nat has finally lost it. I had a long hard debate whether or not I should buy it too... but in the end I just couldn't leave it behind knowing how well this box represents me. I do have a purpose for it though, and it has to do with the word "Dream" which is printed on the case. I'm basically going to use it to put anything I find inspirational. Anything from home decor ideas, to crafting ideas, to places I want to travel to, and goals. I'm basically using it to capture my aspirations and dreams.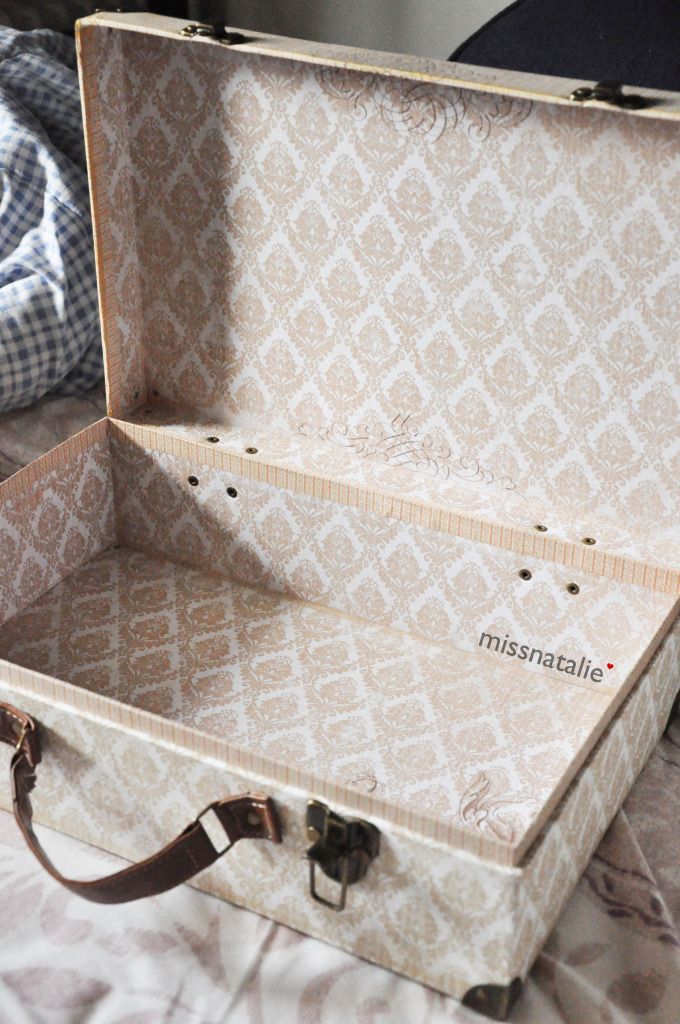 Even the inside is very detailed. There were also two other similar cases that were different sizes and had different wordings on it. I actually wanted the one that says "Inspire" but the box was damaged. "Dream" is good too though. I hope to out it to good use. Otherwise this was a bad investment haha.
I love York Peppermint Patties.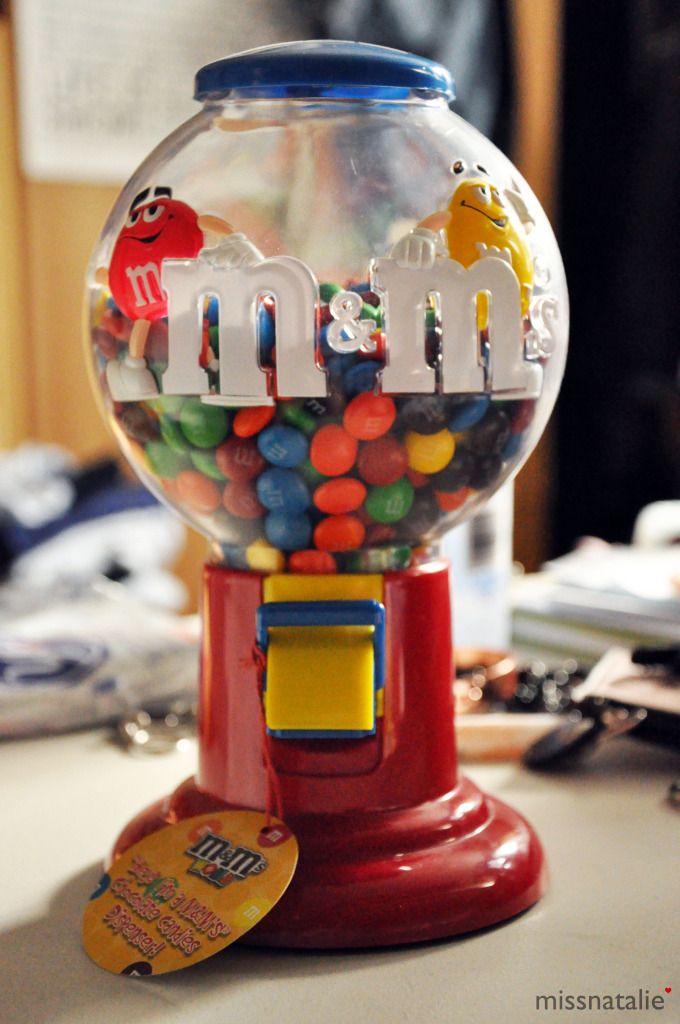 I was able to fill my M&M dispenser again as it has been empty for a while.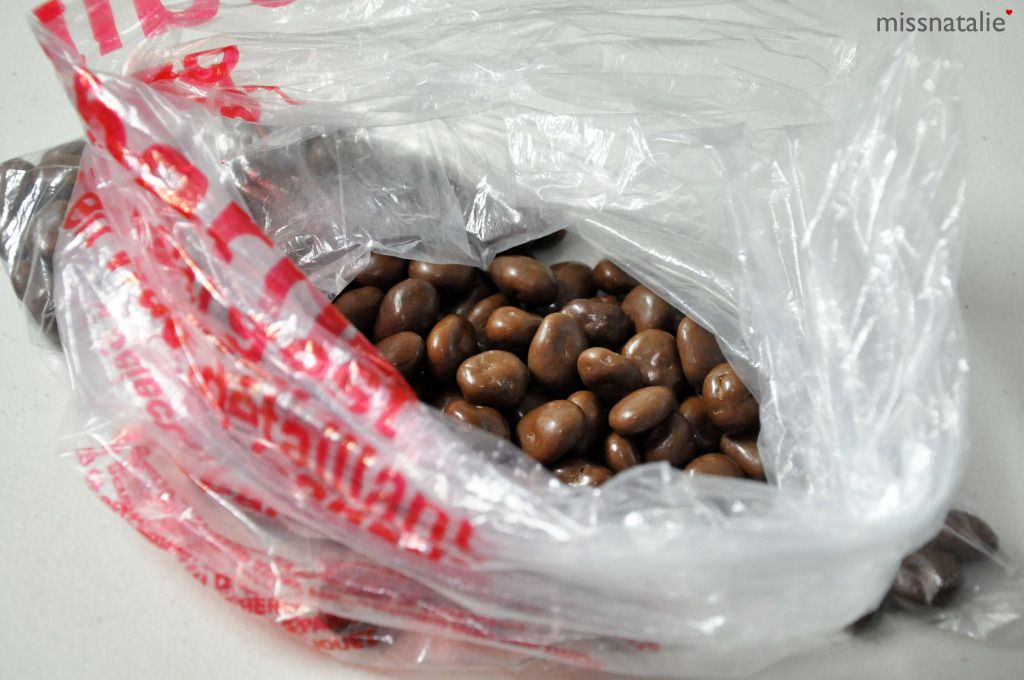 Chocolate covered raisins. Ah I'm snacking on so much candy! My guilty pleasure, haha!
"Be yourself; everyone else is already taken." -Oscar Wilde