I sometimes do bulk/multiple blog posts so if you don't want to miss one, be sure to check back to my main blog url (
missnataliie.blogspot.com
) and scroll down. I only allow 3 posts to show on my main page so there might also be other ones you've missed that might have got bumped back.
Happy Belated Canada Day to my fellow Canadians. Guess what I did? Work. I worked for 11+ hrs yesterday and the whole time I was there all I could think of was, "I want to go home." But I still got my long weekend in since I have Fridays off. Work wasn't the only thing I did thankfully, I finally watched 21 Jump Street last night and found it quite hilarious. In addition, I also watched The Avengers on Saturday night. I liked the way they portrayed the Hulk in this movie as it was a lot better than than the first movie they featured of him. Given that I don't have time to go out, you can only guess how I managed to watch these movies. Tonight I think I'm going to watch an animated movie- either Brave, The Lorax, or Tangled. I've always wanted to watch Tangled since I heard it was a great movie so I might just end up going with that.
Recently I was able to harvest a lot of veggies from my garden. I harvested lots of green onion and garlic chives and in addition to that, I finally was able to harvest my Great Lakes Lettuce and Sugar Snap Peas!
All my lettuce are gone from the garden now. I'm currently planting more. The weather has been great this year which is why I've been able to harvest in June.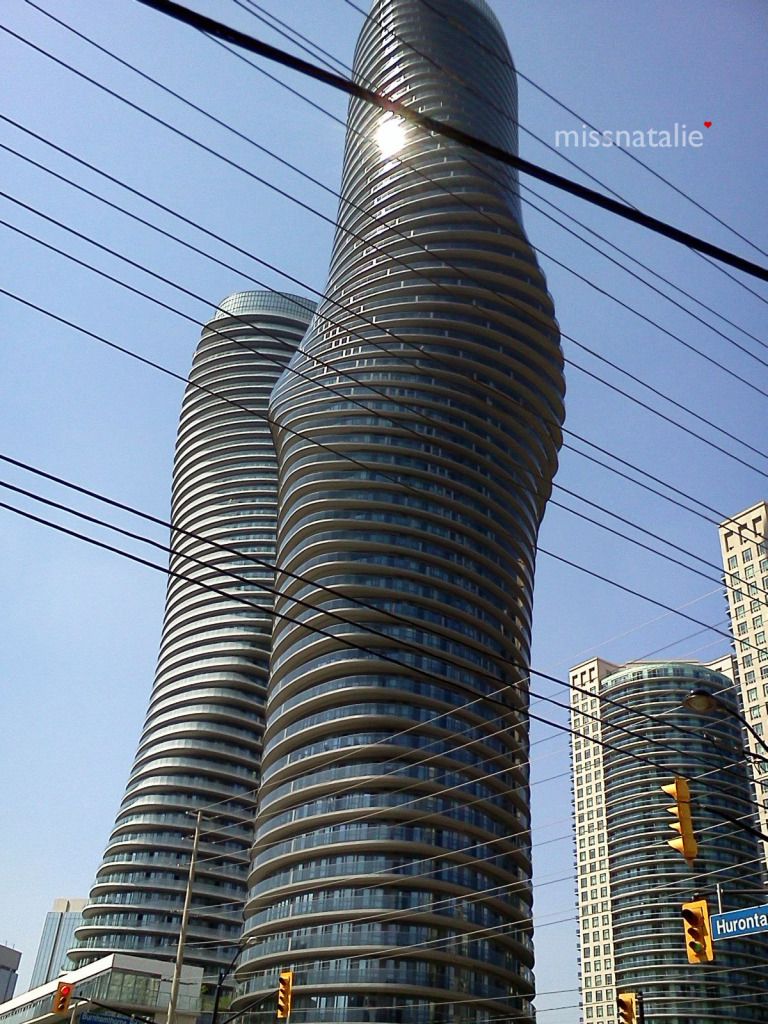 The Absolute Towers
(also known as the Marilyn Monroe Towers) in Mississauga seem completed- but don't quote me on that.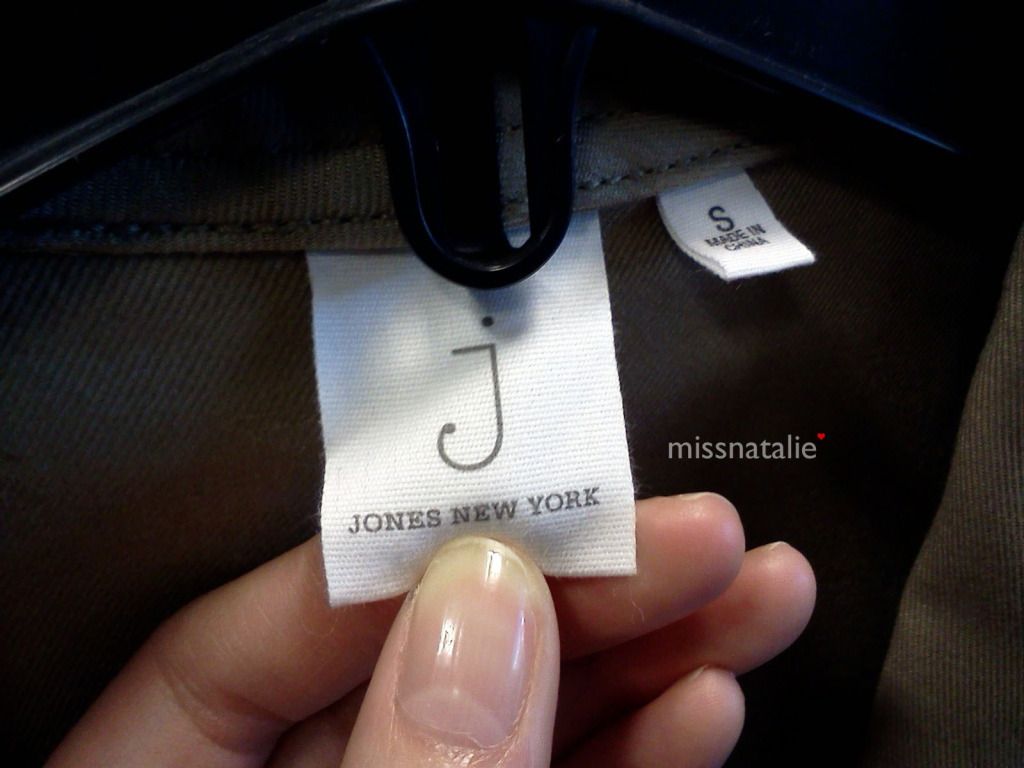 This was at The Bay in the Jones New York section. I think they're trying to appeal to the younger crowd. My mom used to wear this brand all the time back in the 90s. I actually really like the jacket but I'm not sure how it'd look on me as I never tried it on.
This is also by Jones New York. Very cute. I think I'm going to have to reevaluate how I look at Jones New York now lol.
This was at Winners and the bags are from the brand
Matt & Nat
. No, I don't like the brand simply because it has my name in it if that's what you were thinking lol. I used to admire their bags all the time when I used to work at Winners. I said to myself that one day I will get myself a Matt & Nat bag, but unfortunately this was not that day haha. I don't normally gravitate to colour, but the yellow colour on these bags were just absolutely perfect. I also really liked the bag in the front.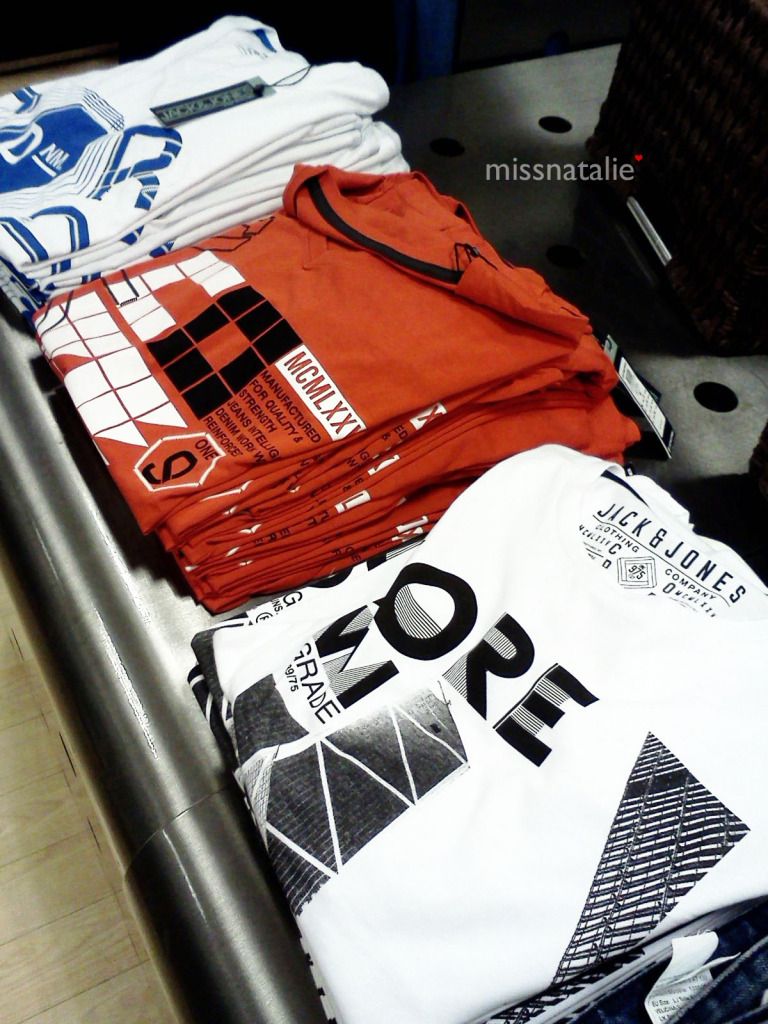 If you have a guy or brother in your life who's still young and "hip", you should consider checking out these tees from Jack & Jones at The Bay. My brother found these and they're only about $20 each! They also have a free standing store at Square One although I can't say they have these in there too since I never went in to see. They have some pretty nice designs and the cotton is nice too. Still can't believe how inexpensive these were.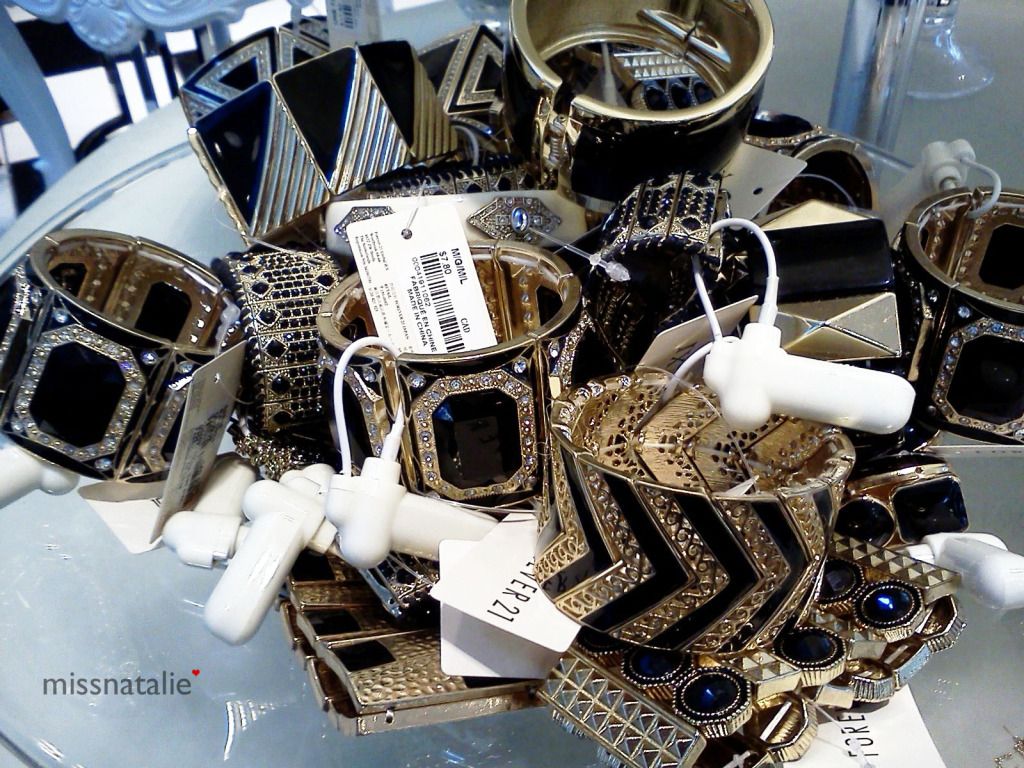 These were at Forever21. They're totally up my alley but unfortunately none of them looked great on me. I'm not willing to settle for anything less than perfect.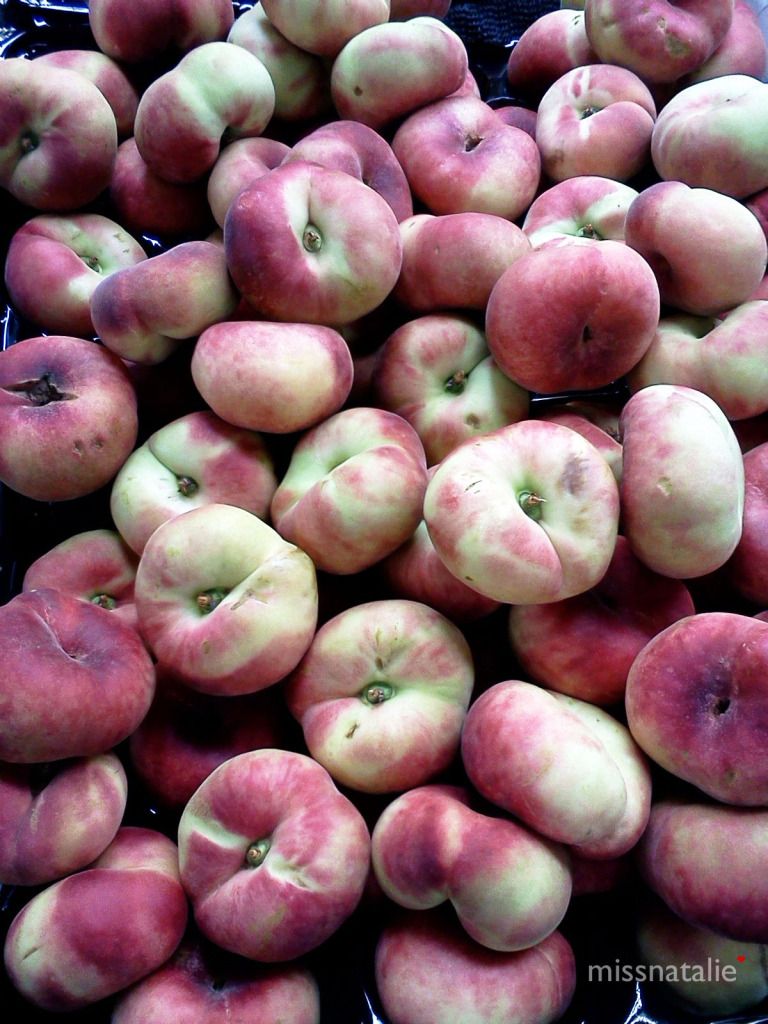 This was at an Asian grocery store I visited. These are literally called a Donut peach or otherwise known as the
Saturn peach
. I have never seen anything like this before in my life and never knew they existed until now. Weird.
Lastly, I spotted this ad that someone stuck a picture of Mayor Rob Ford. My sister and I both thought it was hilarious.
"Unsaid words can mean anything and everything but in the end, they would mean nothing because they were never said." -Unknown