Beauty can be a curse
. And someone in my life finally gets that. After witnessing first hand what I go through, I finally feel like I'm not crazy for thinking that beauty can be a pain in the butt. Being pretty isn't everything. It attracts all sorts of characters. The worst are those who think I'm some of accessory or trophy that they can brag to their friends. And it sucks because a lot of genuinely nice good guys are too shy to approach me or assume I'm already taken or out of their league. I guess I should just keep reminding myself, good things do happen to good people. Got to keep my head up.
Nail stuff for the first week of June.
I had been eyeing the Essie Good To Go top coat for the longest time ever. I never got it though because I thought it was money that I could save since I did without a top coat for so long already. But after getting a job and catching this going for $9 at Walmart (I've seen prices go for about $11.99), I thought it was the perfect time to get it. I really love it. It makes my nails dry much quicker, it's very shiny, and I think it does make my polish last longer.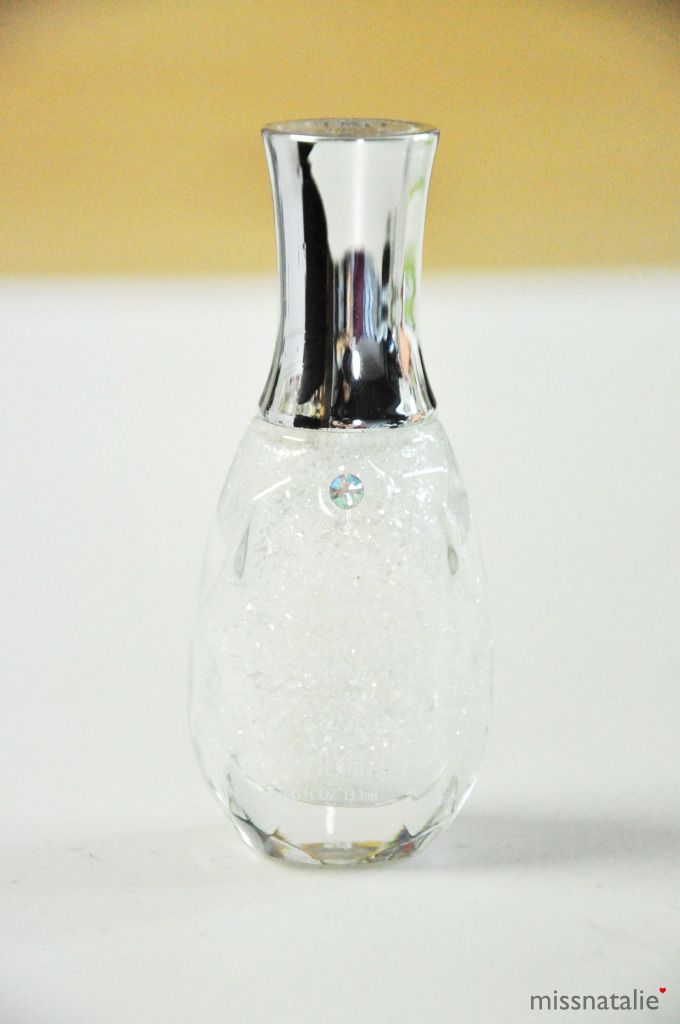 The polish I picked up (which hardly shows up in the picture above) is Sally Hansen's "Glass Slipper". I wanted to get this polish after seeing swatches of it online. It's a clear/white flakie polish which similar but opposite to my beloved
Essie "As Gold As It Gets"
. I love flakie polishes which is why it was a no brainer when I saw the swatches online. I would love to show you guys how it looks like against dark polish (heck I would even like to see it against a dark background in person myself), but I can't at this present moment because I'm not allowed to wear polish to work (although I do sneak clear or subtle natural colours lol).
Don't worry though, I do have something that I'll share soon which will allow me to go nail swatch crazy for you guys =)
"Don't judge until you know. Don't underestimate until you challenge. And don't talk about others until you talk to them." -Unknown