A few weeks ago
Well.ca
had a major sale on
Method
products. I came to know about Method a few years ago at Shoppers when their products were relatively new in Canada. What drew me into this company was their stance on being green and their emphasis on the environment.
Taken from the site:
"Adam Lowry and Eric Ryan, proud brainparents of method® and the very first people against dirty. Eric knew people wanted cleaning products they didn't have to hide under their sinks. And Adam knew how to make them without any dirty ingredients. Their powers combined, they set out to save the world and create an entire line of home care products that were more powerful than a bottle of sodium hypochlorite. Gentler than a thousand puppy licks. Able to detox tall homes in a single afternoon.
When it comes down to it, we're here to make products that work, for you and for the planet, ones that are as easy on the eyes as they are on the nose. It's a tall order but we wouldn't want to do anything else."
Their focus are on clean, safe, green, design, and fragrance. I encourage you to read more about the details
here
.
Aside from the Kleenex box which isn't from Method but was on sale too, this is what I ended up buying from the Method sale.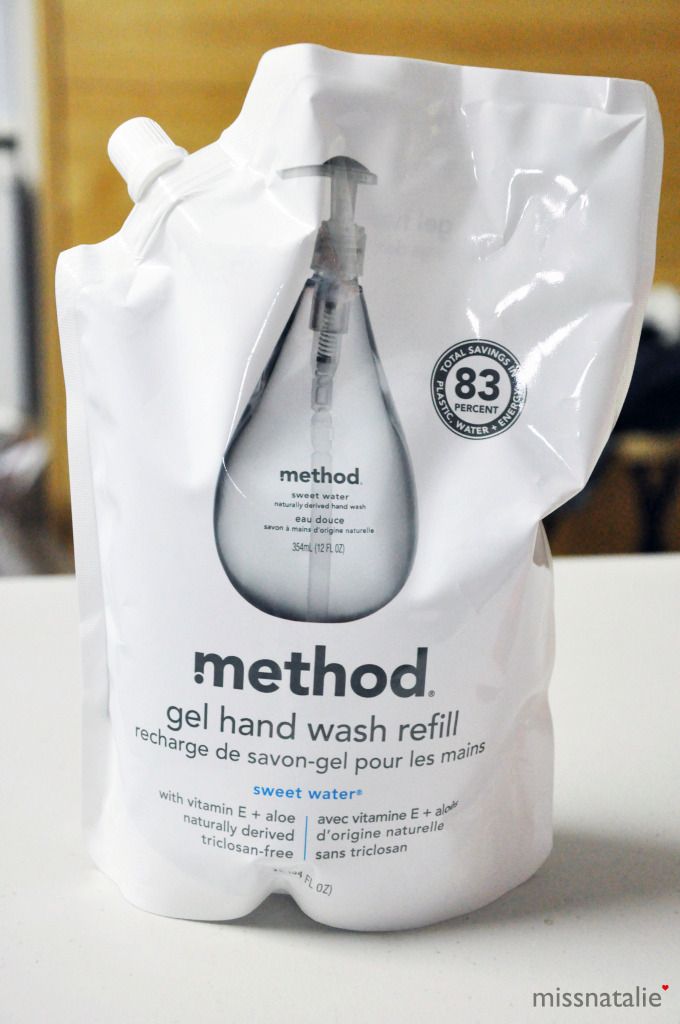 The product I adore most from Method are their gel hand washes. I love the smell of their sweet water scent. The smell isn't overpowering and pleasurable to use. The soap itself is super gentle, foams well, and does not dry out my hands.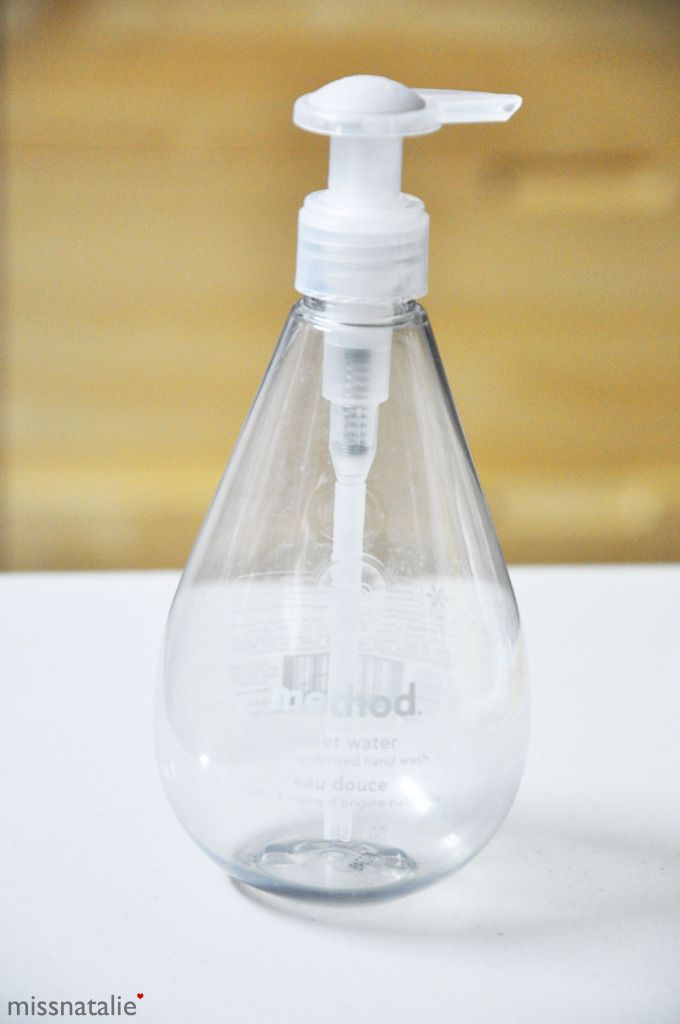 I bought the refill because I saved an old bottle I bought years ago (shown above). Less waste, better for the environment!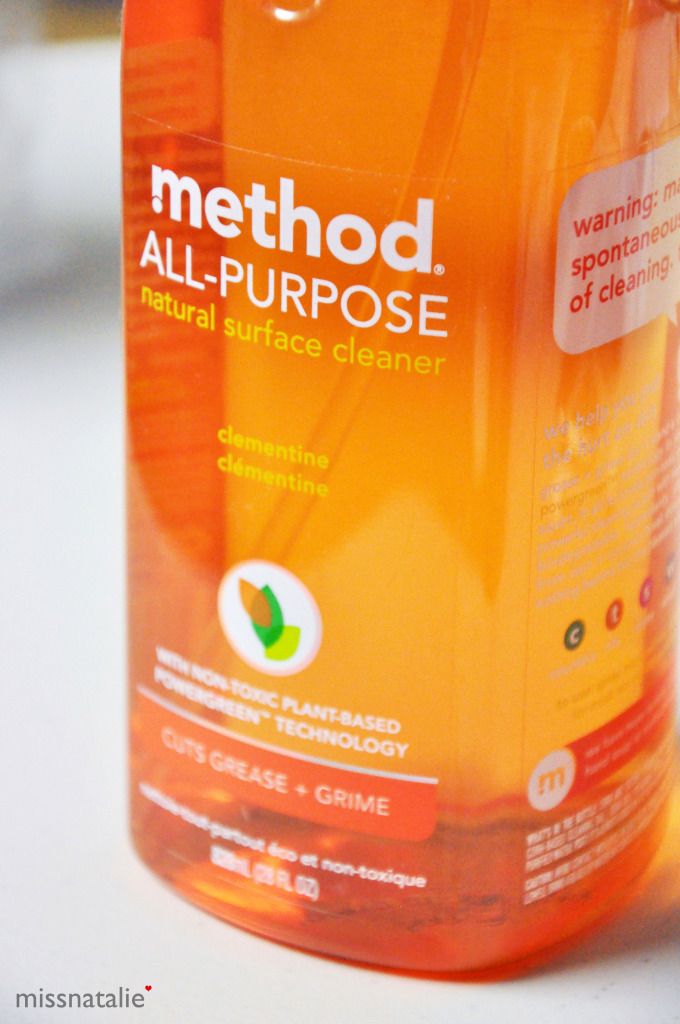 The other product I picked up from Method was this all-purpose surface cleaner. I've only used it a couple times to clean the surface of my tables and it works pretty good.
The thing I love about it most is that it's not toxic and it doesn't smell of strong chemicals. I would say that the smell is similar to clementines which is nice to get away from the usual lemon scents. The nozzle is also very nice as it pumps with ease and spray pretty good too.
Lastly, the Cool Touch Kleenex box I've been wanting to get ever since I tried the sample of it I got in the mail. I don't know how it works but it does. It'd be soothing to irritated noses- although I hardly get those anyway.
I highly encourage you to check Method out. I'm planning to get more of the hand gel wash in the future. The scents I'm interested in include: Hibiscus Flower, Mandarin Mango, Clementine, and Juicy Pear. Am I getting into some sort of Method soap obsession? Oh dear.
"We must be willing to let go of the life we have planned, so as to accept the life that is waiting for us." -Joseph Campbell