Since getting the new job, I've decided to do something for myself weekly to keep myself on budget while keeping me motivated and happy. I will allot myself a weekly indulgent purchase(s) that hovers around $10-20 or less. Most of these purchases will probably makeup since I still want to try new beauty items without feeling guilty about how I shouldn't buy anymore since I have so much already. Of course there will be other purchases (not a weekly thing) from time to time since I love shopping haha, but obviously I'll be smart about budgeting and spending.
It's funny thing though. I thought having a job would make me feel more excited to shop since I have more options open to me now... but no, haha. I work 4 graveyard shifts and 1 daytime shift a week so I don't really have much time to shop, plus most of the time I'm too tired to do anything else other than watch tv and catch up on youtube. I have a feeling that these weekly purchases (which may or may not happen some weeks) will mostly be made online.
With the lack of time and interest to go out and shop, the fastest most reliable website to purchase drugstore cosmetics in Canada is from
Well.ca
. In about 1-3 days my package is at my doorstep, how cool is that? Usually I have to wait about 1-2 weeks (mostly 2) if I purchase on other sites. And if you wait for sales you can get about the same or better prices than Walmart.
Taken from the site:
"Well.ca is Canada's largest online health and beauty store. At Well.ca, we aim to be a friendly, compassionate, and responsible company that makes every effort to best serve our customers' health and beauty needs."
And you darn tootin' better believe it to be true, because it is!
Well.ca is the
bomb
in my books.
This purchase was from when Well.ca had 20% off all their beauty products.
They always come well packed. My items were bubblewrapped and placed in a small bag.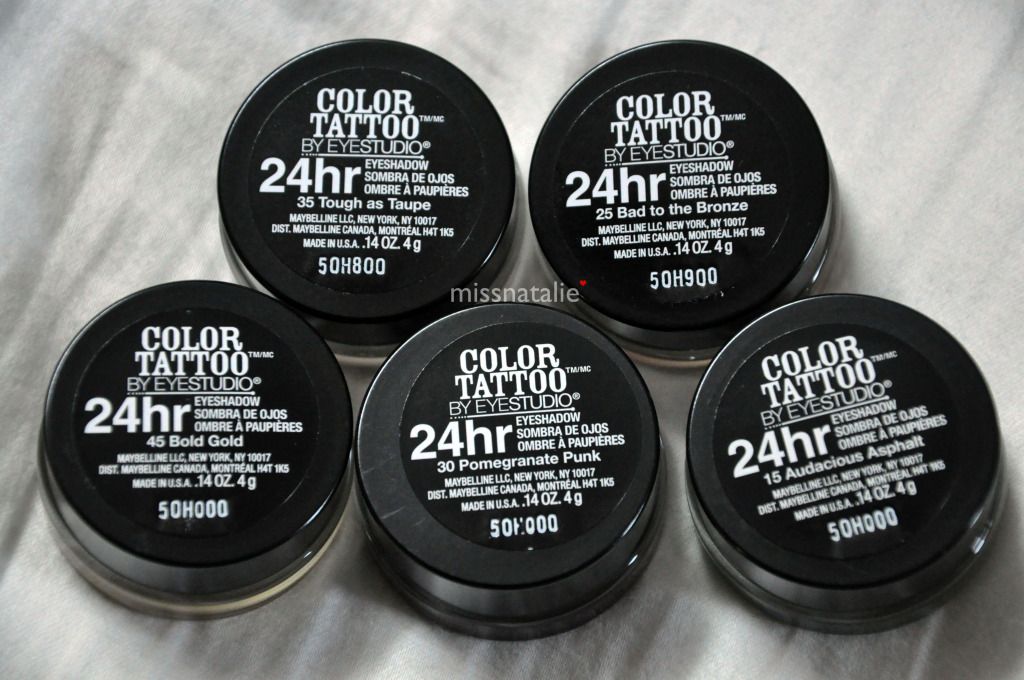 From the above pictures, I only actually bought 3 pots (bottom row) from the site since I already owned 2 of them (top row). I just wanted to show them altogether. I love these Maybelline Color Tattoo 24hr Cream Gel Shadows. They're so convenient to use and the color payoff is amazing. Plus did I mention how incredible the staying power is?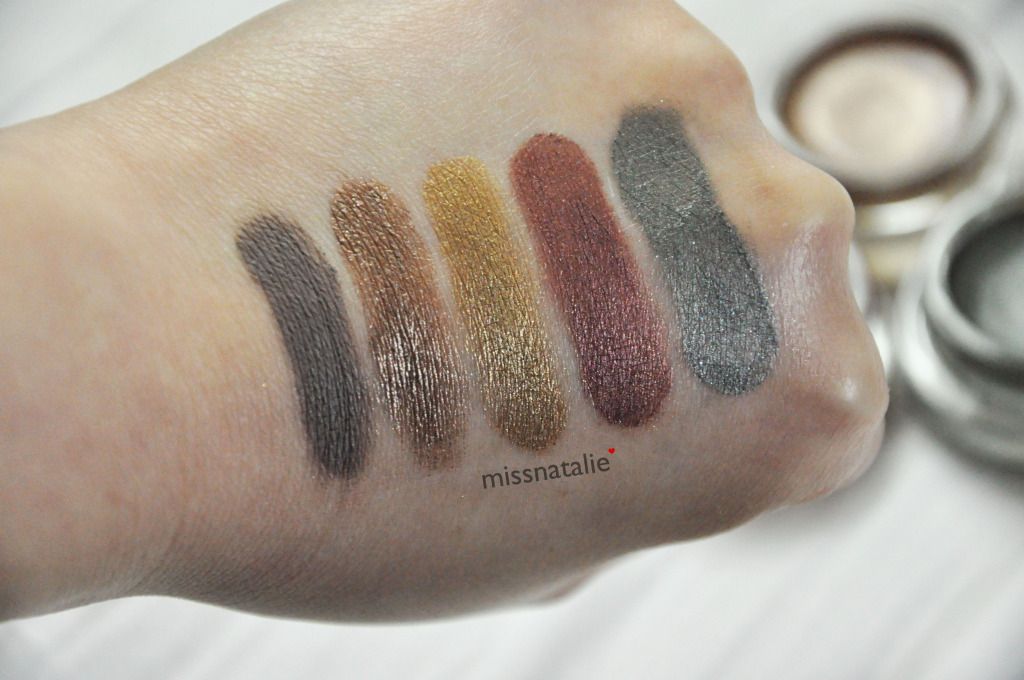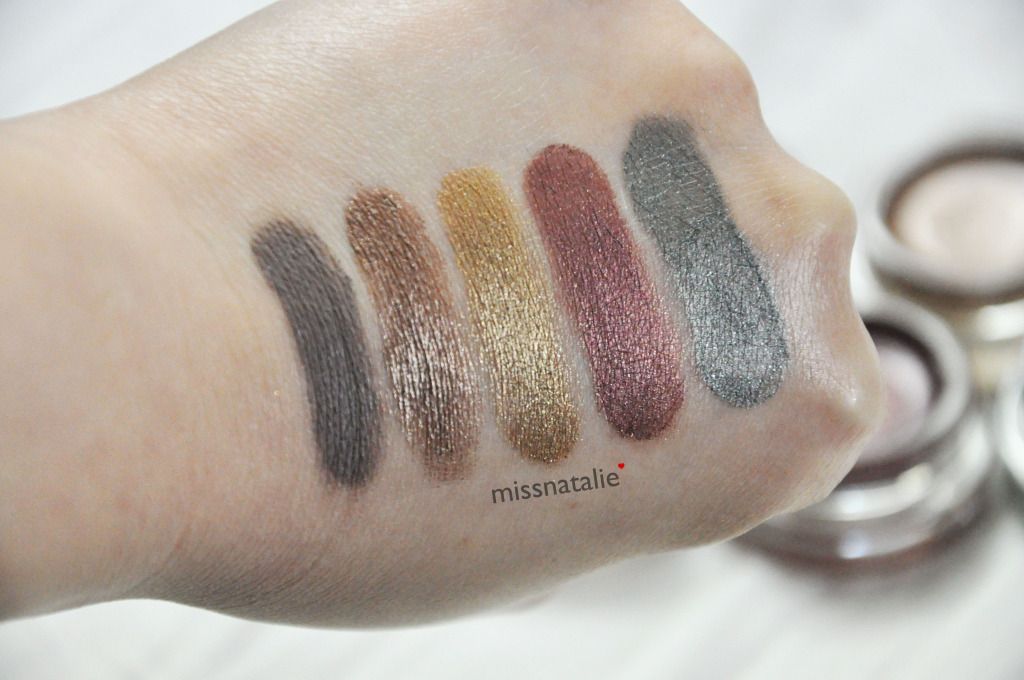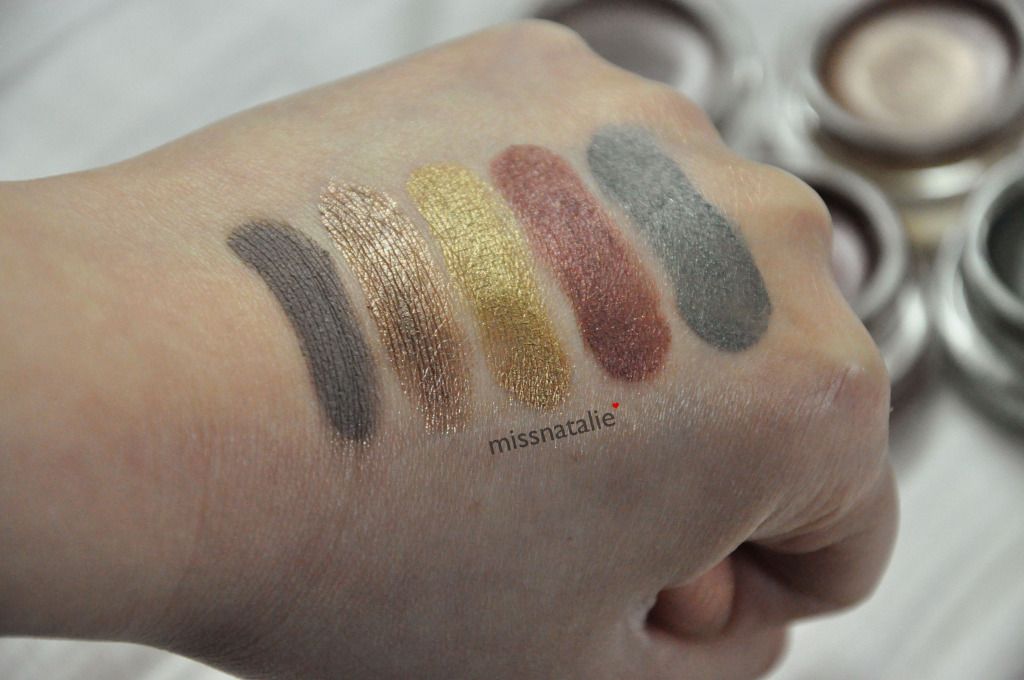 From left to right: "Tough as Taupe" (matte), "Bad to the Bronze", "Bold Gold", Pomegranate Punk", "Audacious Asphalt". I love love love these colours. These shadow pots are creamy, smooth, and very easy to blend. Most of the time I just use my ring finger to apply, but sometimes I use my cream shadow brush for more precise application.
My favourites are "Tough as Taupe" and "Bad to the Bronze" as they're great everyday colours. It's funny because when these first came out, I wasn't even the slightest interested in getting them. I was more interested in the L'Oreal Infalliable shadows at the time.
Ichigobunnie
was the one who sent me my first one, "Bad to the Bronze" in a package and I immediately fell in love at first swatch. Soon after I bought "Tough as Taupe". I've never been interested in shadow pots before, but Maybelline has got me hooked! I'm almost certain that I won't be purchasing any high-end shadow pots though. I'll just stick to these Maybelline ones since they're so affordable and perform superbly. I think next time I catch a sale, I'll be picking up "Too Cool". I hope they come out with more colours in the future.
"How others see you is not important. How you see yourself means everything." -Unknown