There are a few major warehouse sales happening right now.
Lisa's Cosmetic Warehouse Sale:
1380 Rodick Rd.
Markham, Ontario
(rear of building)
April 28th-May 1st; May 4th-7th; May 11th-14th
Sat (9am-6pm)
Sun (10am-6pm)
Mon, Tues, Fri (10am-8pm)
Shiseido's Warehouse Sale:
Shiseido Inc
303 Allstate Parkway
Markham, Ontario
Sat May 5th (9am-5pm)
Sun May 6th (9am-3pm)
RMP Athletic Locker Warehouse Sale:
6085 Belgrave Rd.
Mississauga, Ontario
(store and rear of building) - scratch and save event
Wed May 2nd (4pm-9pm)
Thurs May 3rd (9:30am-9pm)
Fri May 4th (9:30am-9pm)
Sat May 5th (9am-6pm)
Sun May 6th (10am-5pm)
I won't be attending the Lisa's Cosmetic Sale this year nor will I be attending the Shiseido Warehouse Sale, although I may attend the one they will have in November. I'm not sure if the RMP Athletic Locker Warehouse Sale is a well known sale, but my family and I went to the sale for the first time this year.
Taken from the site:
"RMP Athletic Locker Outlet has been bringing Warehouse and Arena Events to the GTA for over 25 years. We have exceptional product and value at each of our events."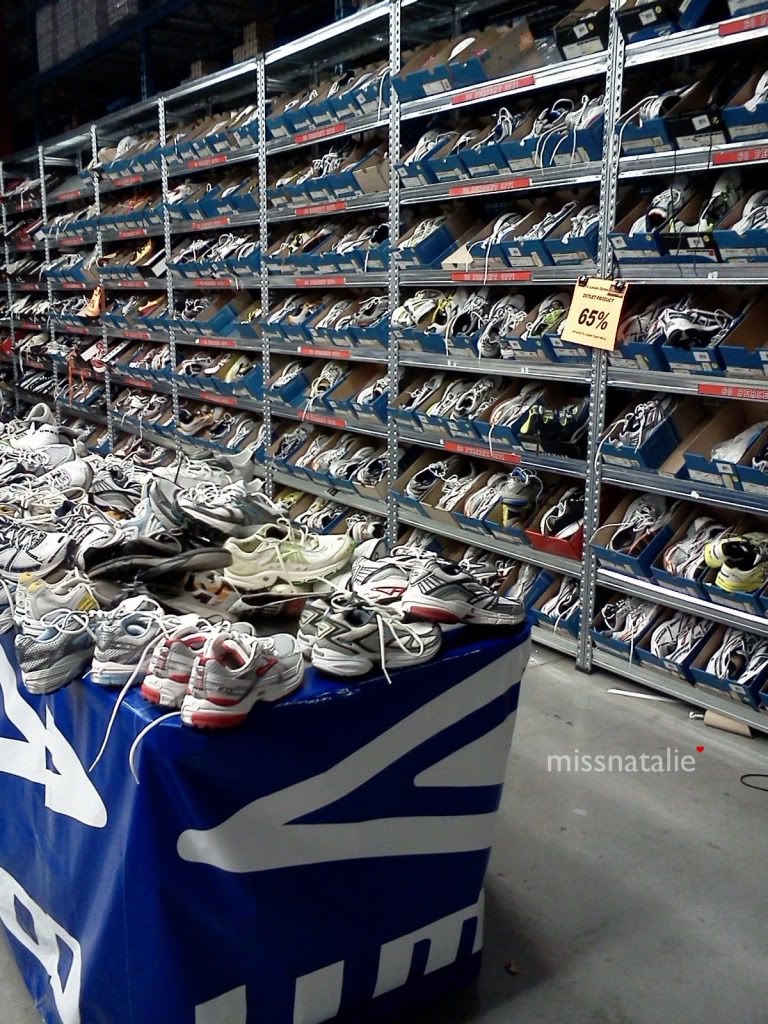 It was funny because my family and I got fooled. We walked into the actual
store
thinking that that was the warehouse sale (even though it looked nothing like it showed in the flyer). The store had 40% off everything and also had a decent sized back room where there were some shoes, clothing, and shoes for 65% off. This is where I got my shoes which I will share near the end of this post. After checking out, the cashier informed us that there was an even bigger sale at the
rear of the building
, which turned out to be the sale that we came attend! Needless to say, we felt tricked haha. Oh well, we got some good stuff at the store itself anyway.
This is the real warehouse sale which is located at the rear of the building.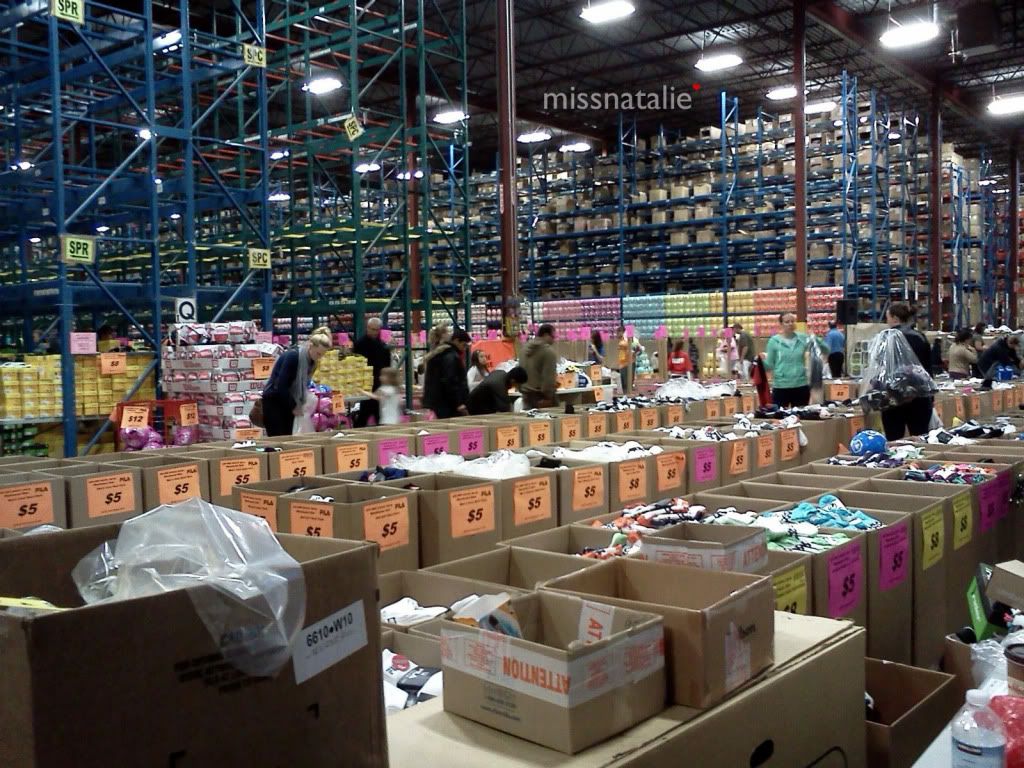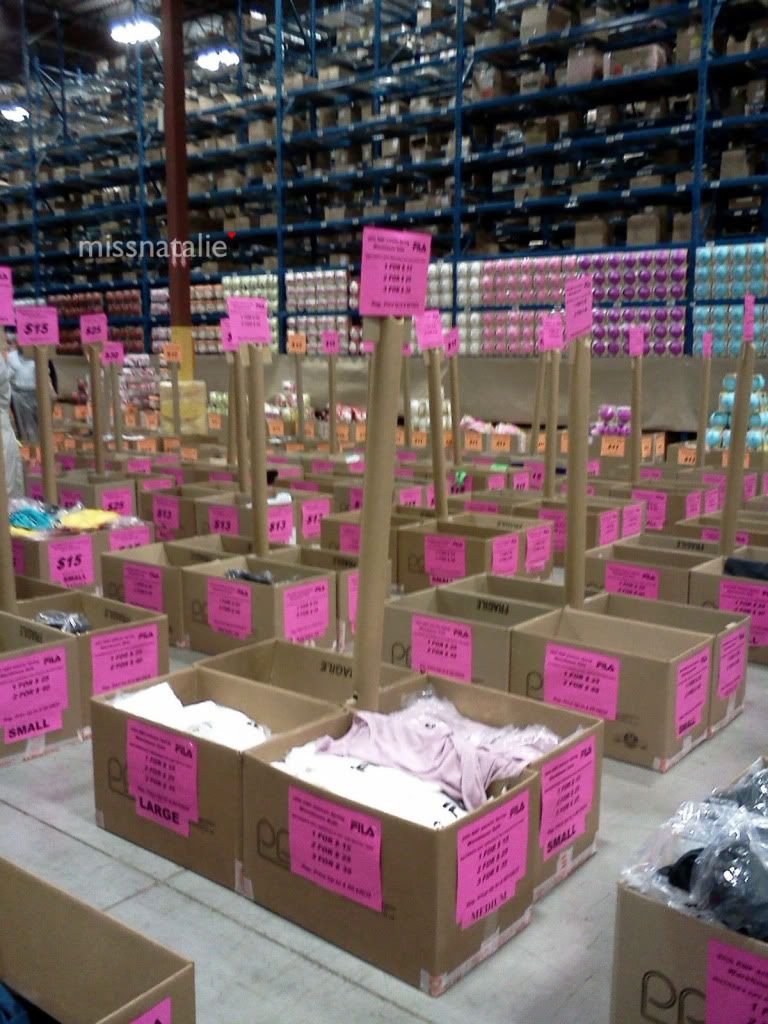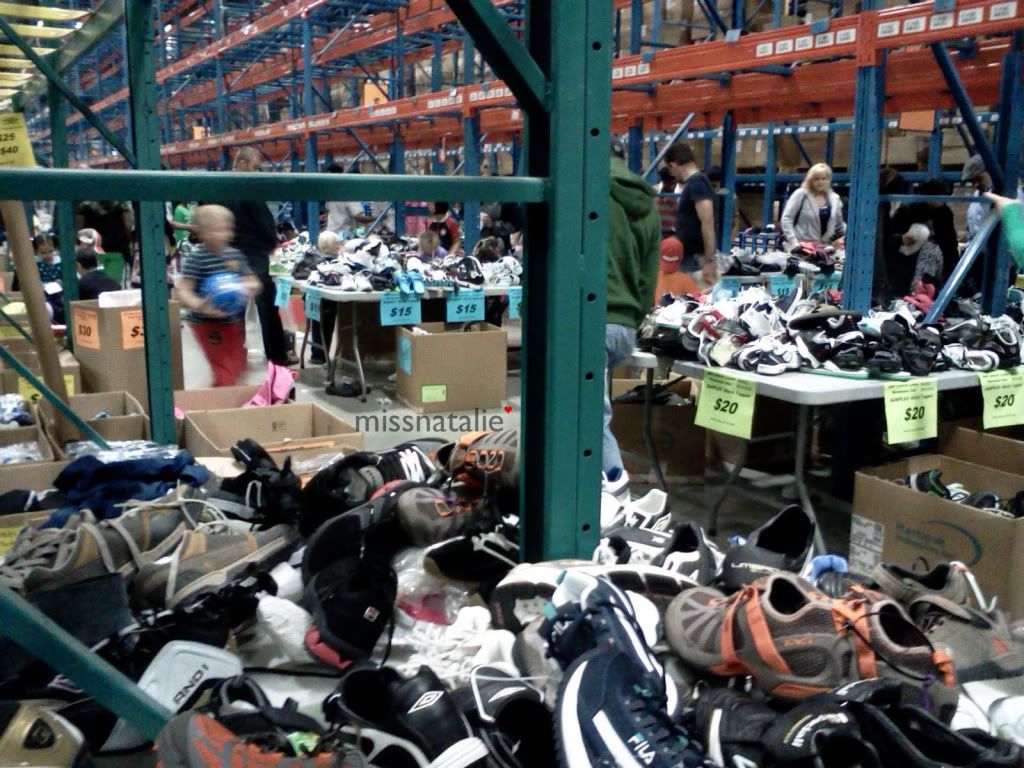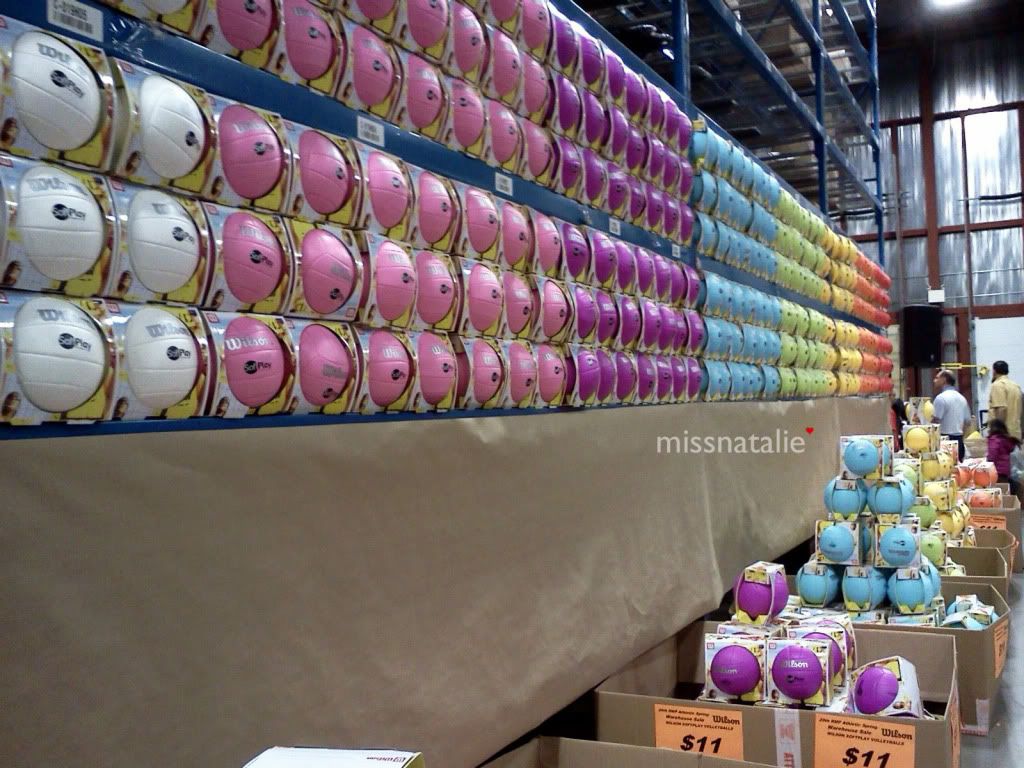 There was too much to look at so I didn't even bother haha. Lots of clothing everywhere in the bins. Lots of shoes thrown everywhere, but they're tied together at least so you'll always find a pair. There were some great deals on equipment like tennis balls, volleyballs, footballs, basketballs, soccer balls, tennis rackets... etc too.
This is what I ended up getting from the store sale for 65% off. They retail for $100 but I got them for only $35. I needed running shoes since I don't own any but I don't like the look of running shoes in general. The ones shown above are designed for field and track, but I'll make do with them.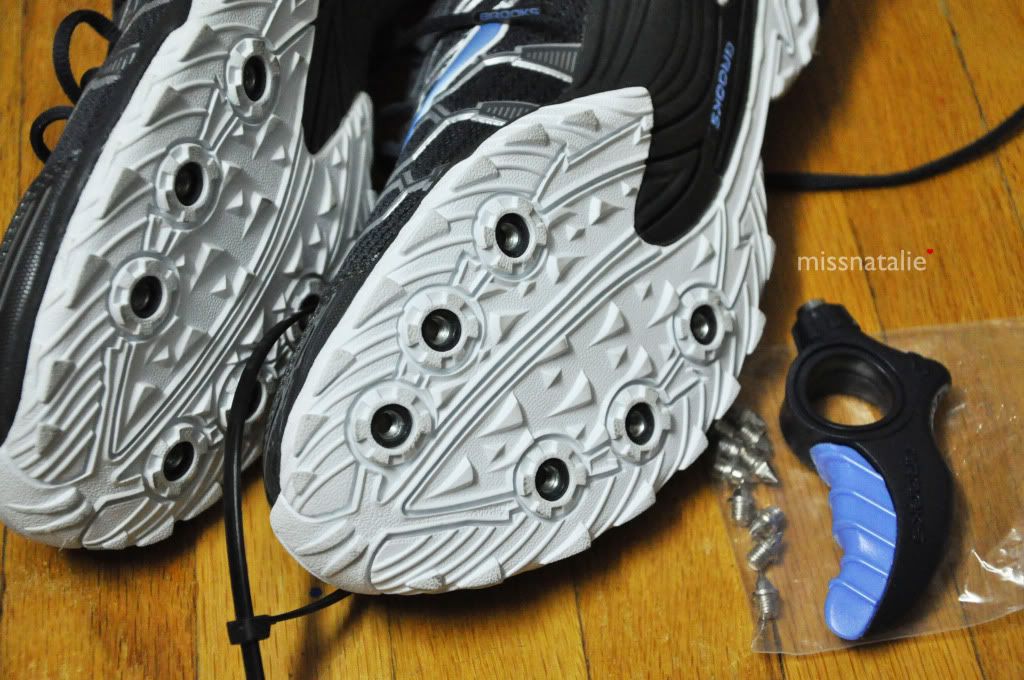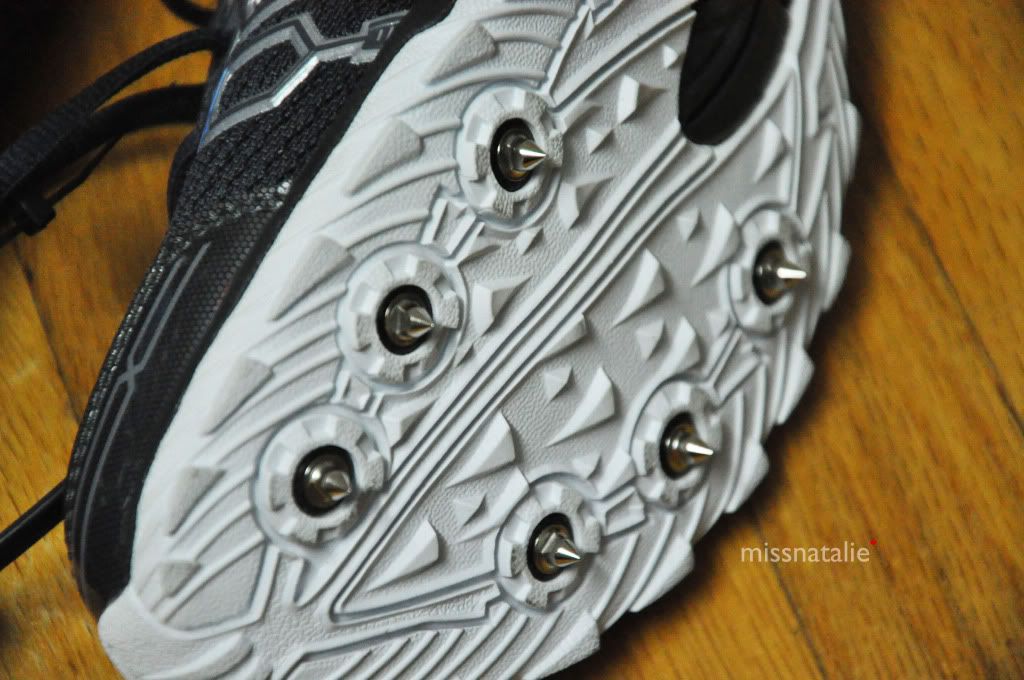 It's nice because I can screw on or off the cleats whenever I want.

If you're in need for some athletic gear, I suggest you go check out this warehouse sale. It only goes on for 5 days so you better hurry if you want to attend!
"The world is a book, and those who do not travel, read only a page." -Augustine