I am loving rose gold jewelry this season. Am I trendy or what? I never thought I'd see the day that it'd come to this. I have
Lisa
to thank, she has got me turning!
BCBGeneration Dream Affirmation Bracelet.
If you recall from the
latest shopping post
I did, I mentioned that I took advantage of the 20% off sale at The Bay on jewelry. I picked up the BCBG bracelet I was eyeing for a week or so after I saw it while shopping with my sister. The bracelet was originally $28 but I got it on sale for $22.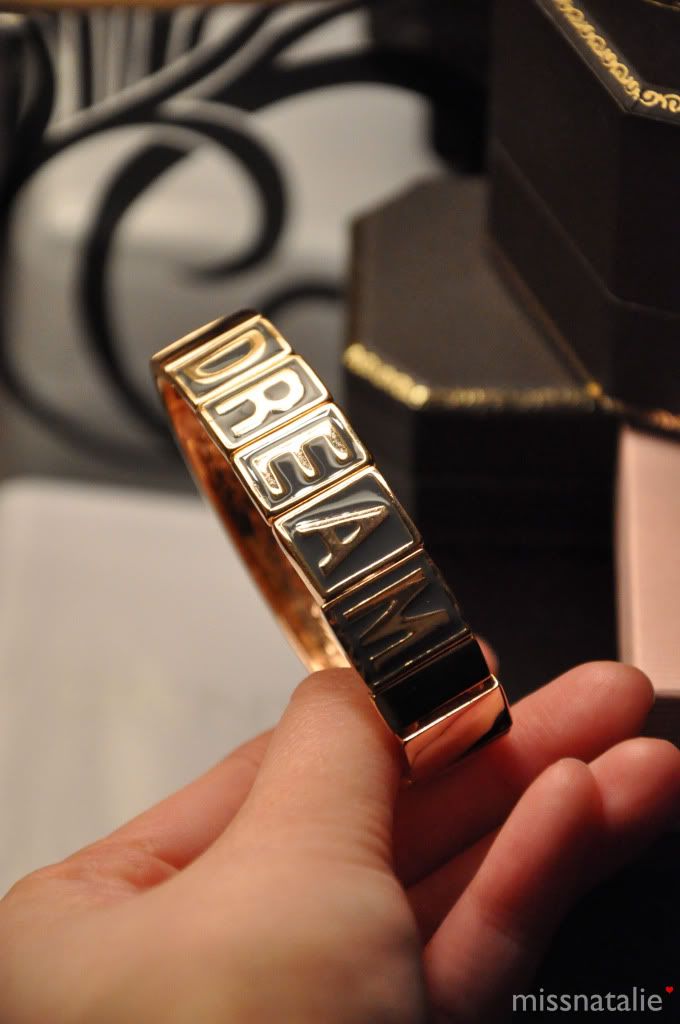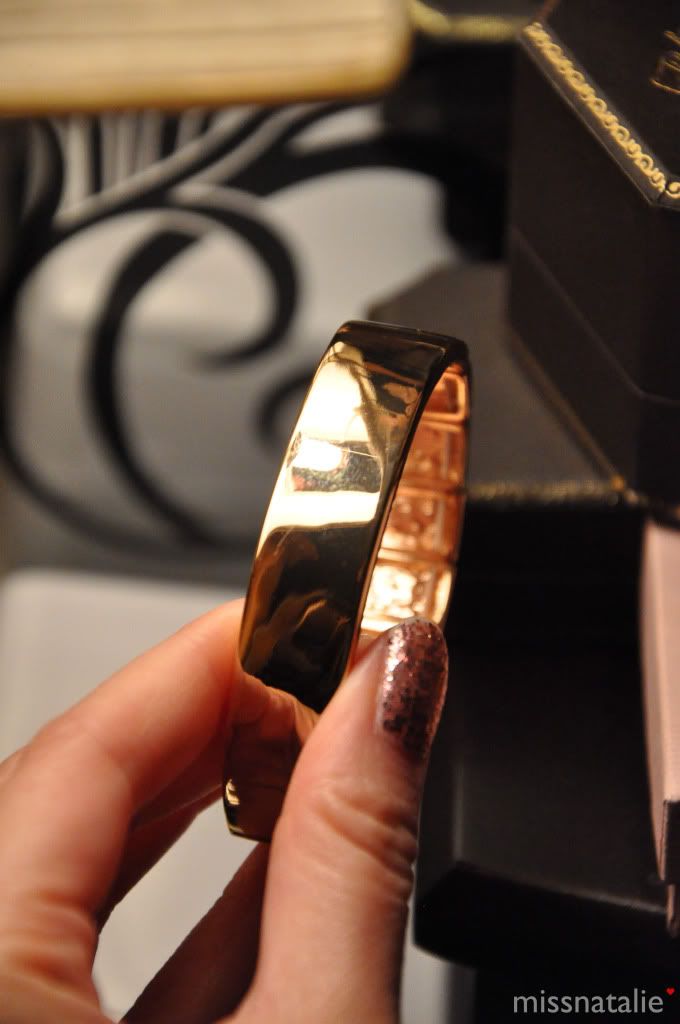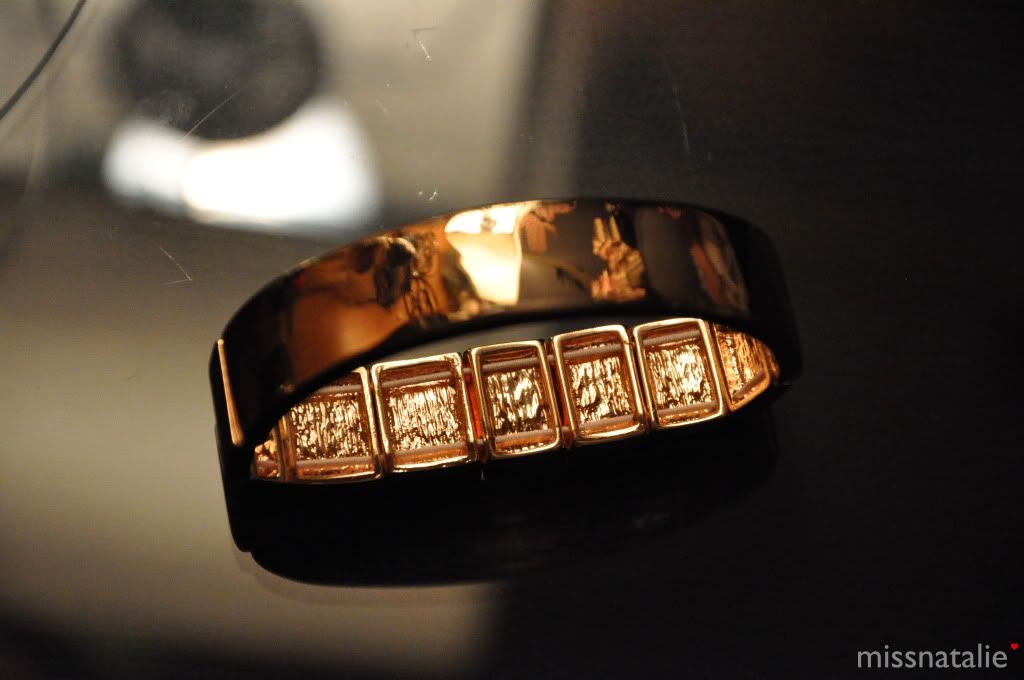 It's a more subtle rose gold colour but I like it that way because it's not in-your-face or anything.
I love how well it fits my wrist. Some bracelets are too big on me but this one couldn't be more perfect. It's also versatile because I could even wear the gold band facing outwards if I didn't want the words "dream" to be showing.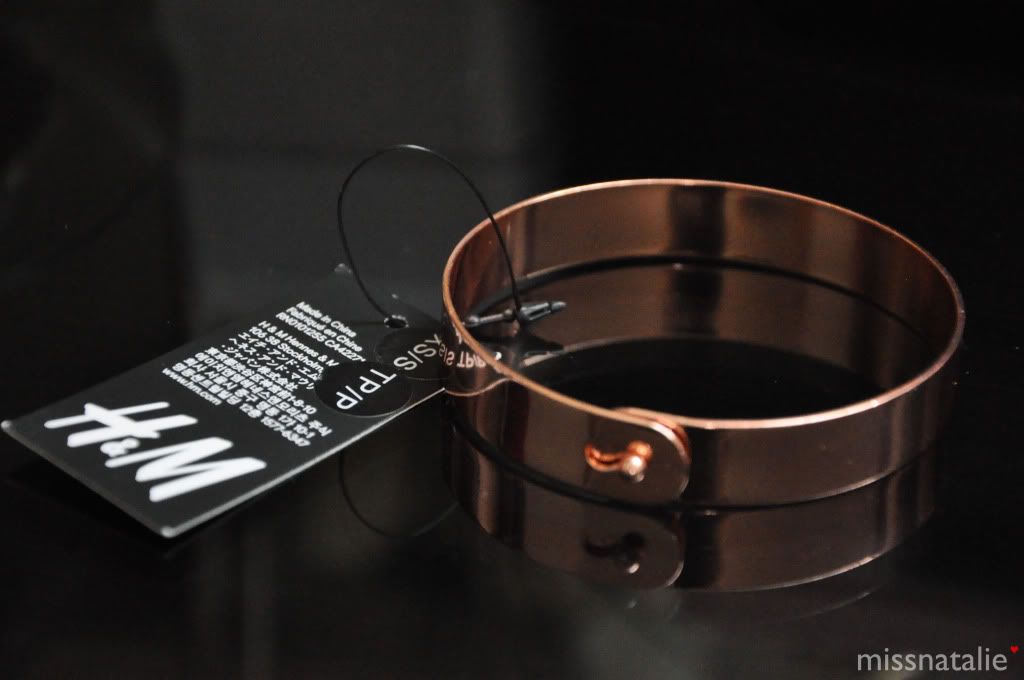 H&M Rose Gold Bangle.
This H&M bracelet has more of an obvious rose gold colour. I first talked myself out of picking up this bangle because I was trying to be a good girl (it was only $7 for goodness sakes haha). But I then eventually caved in and got it a week after. I was a bit worried because you never know with stores like H&M and Forever21. If you see something you like, get it immediately! I was lucky. The first time I saw these in stores there were a ton of them available, but after a week, almost all of them were gone. I was even luckier because I needed mine to be in XS/S since anything bigger would just slip off my arm. It's great because I don't even need to unlatch the bracelet as my hand fits right through.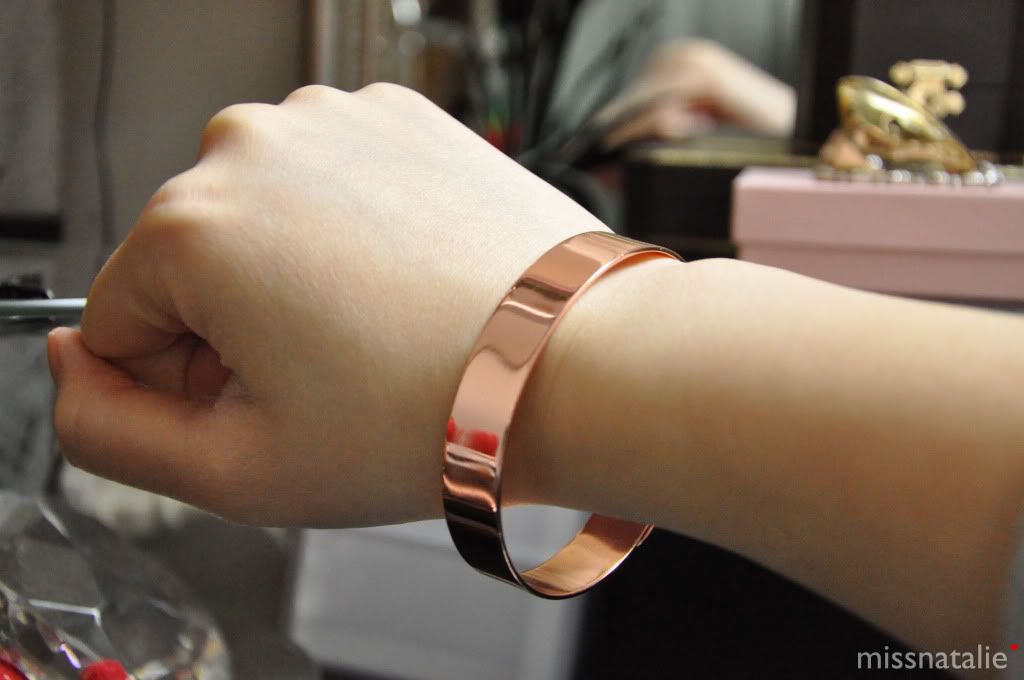 I love layering this with my black chained wrap bracelet I made.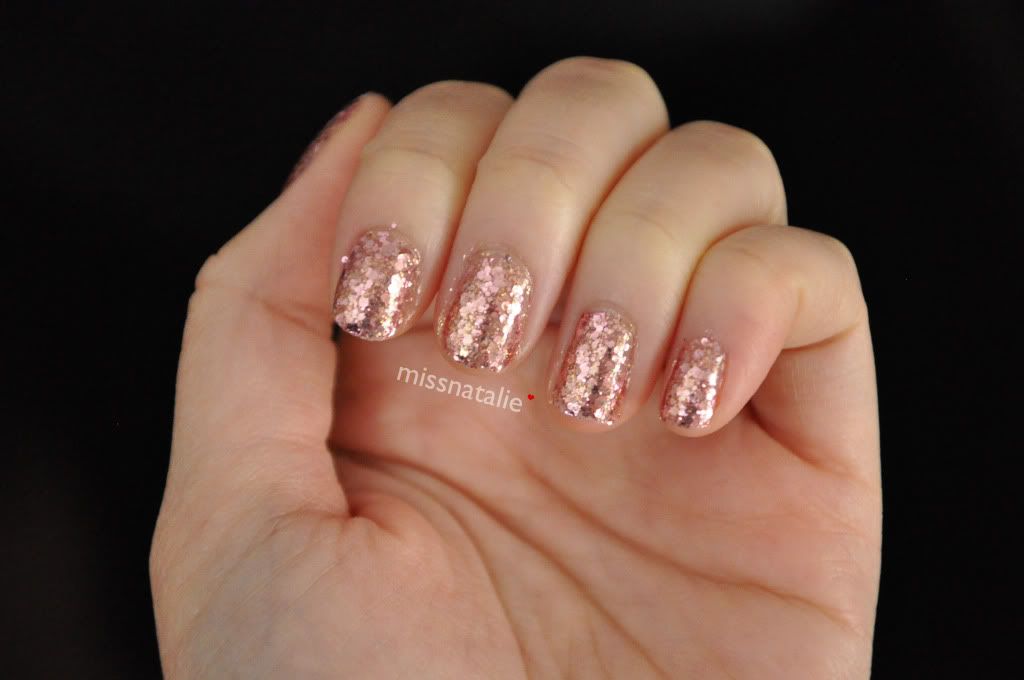 Taking my rose gold obsession to a whole new level. Isn't it so pretty? I think it's the closest I've seen on the internet to being a true rose gold I think. You might see a little more pink than usual in the above pictures because I messed up and put too much gold, which I then was forced to put another coat of the pink.
What did I use? Essie of course!
Two coats of Essie "A Cut Above" and 1-2 coats of Essie "As Gold As It Gets" on top depending on how much you coat. Just don't overdue the gold because it can easily go from rose gold to a bronze gold- which is pretty too if that's what you're going for. I think bronze gold would be great for the fall season.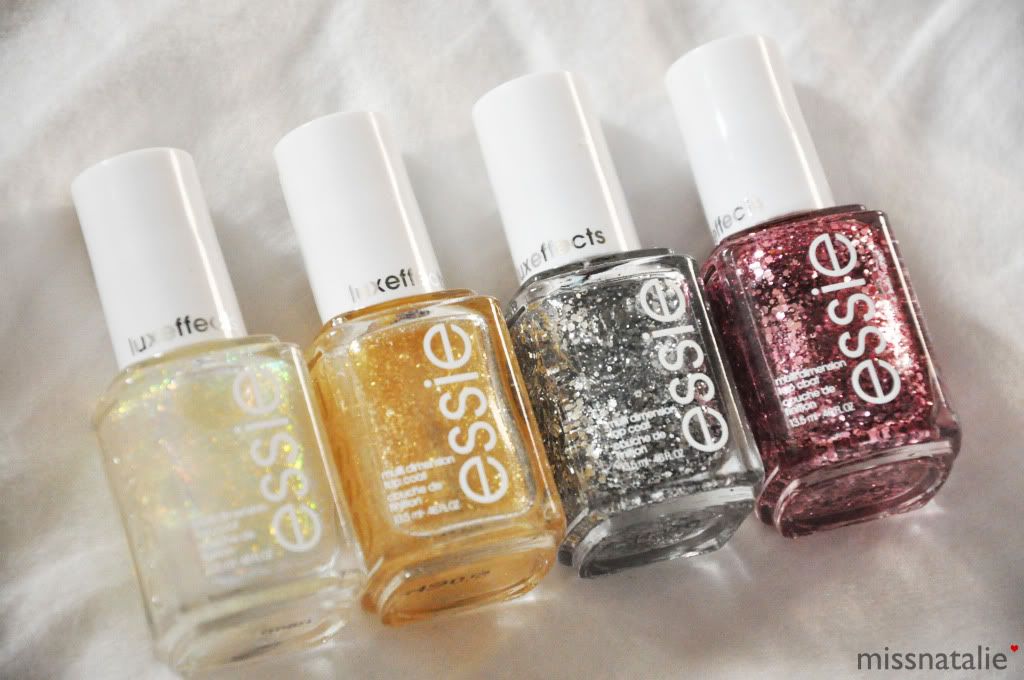 And since we're on the topic of Essie Luxeffects polishes... I recently traded my backup of "As Gold As It Gets" for my sister's "Shine Of The Times" backup bottle (farthest left). We both had backups before we knew the Luxeffects became permanent lol. I suggested the trade since we're far from finishing a bottle of polish. But as you can see, I did use quite a bit of my gold polish already, so maybe I will!
"My goal is not to wake up at forty with the bitter realization that I've wasted my life in a job I hate, because I was forced to decide on a career in my teens." -Daria 'Daria'