I recently made a trip to T&T and purchased a couple of things.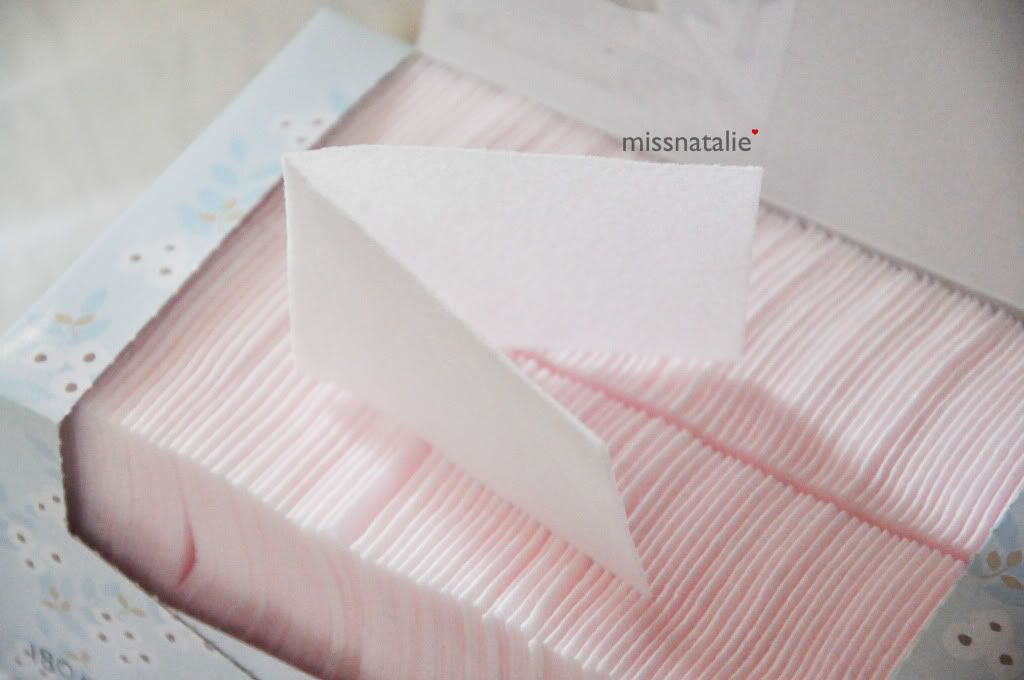 Although I use cheap cotton rounds from Dollarama to remove makeup, I like to use nice facial cotton to apply my toner. Since I ran out and didn't want to spend $8 on those nice Shiseido cotton squares, I purchased these Cosmed Facial Puffs. Little did I know the cotton would be like this. It's so weird! It's not as thick, good quality, or absorbent as the Shiseido cotton squares... but it'll have to do for now.
And yes, I picked up some MBD masks. I admit that the packaging, names, and scents were the reason I picked them up. Although I know that the smaller packages cost more per mask than the bigger boxes, I didn't want to commit to a larger box not knowing if it'd be worth it or not. Curiosity also got the best of me and I ended up picking up the Orange Blossom & White Lotus Moisturizing Mist as well.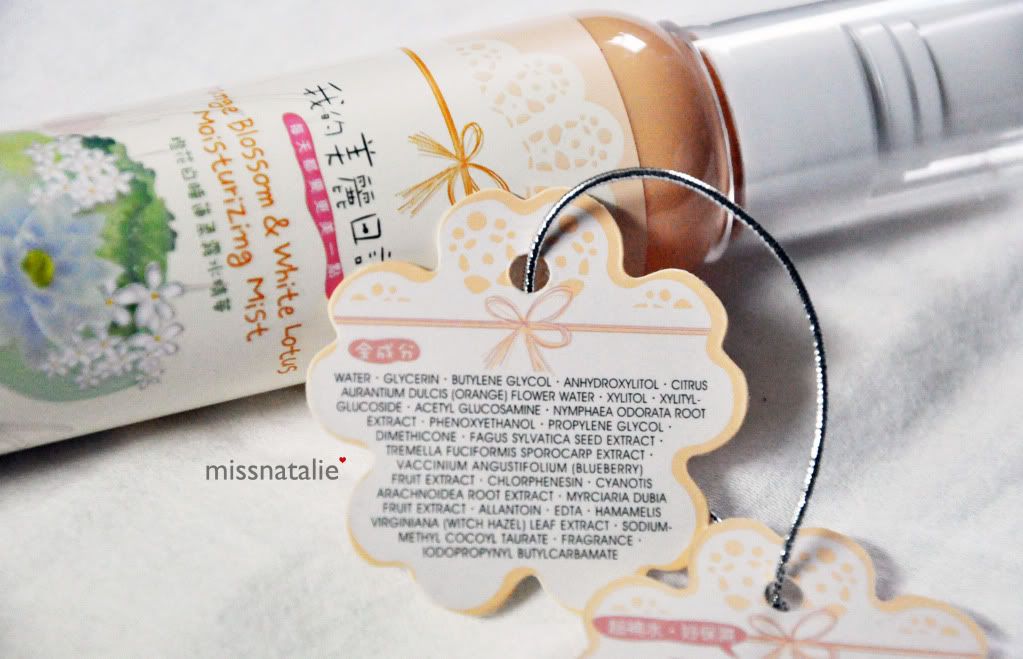 Orange Blossom & White Lotus Moisturizing Mist. I'm impressed with the pump because it evenly distributes the product in a big circle- as in it covers my whole face wheras other pumps will spray vertically, horizontally, or only in one spot. As for the product itself, I'm left disappointed. If I spray in the day, it makes my skin oilier later in the day. If I spray it at night, I wake up as a grease ball. The smell isn't that nice either (smells a bit like alcohol/chemical) and the faint smell of orange blossom and white lotus disappears almost immediately after you spray it. Not a fan of the product but a total fan of the packaging (the cap fits snug and snaps into place). I'll most definitely keep the bottle and refill with something else when I'm done with it.
Lancome Eau Fraîche Douceur Micellar Cleansing Water for face, eyes, lips. I was suppose to review this Lancome Cleansing Water because there's a really great gift with purchase is going on at The Bay but I forgot lol. The event hasn't ended yet so I'll let you know now. I love this stuff. I use it as part of my "double cleansing" if I wore face makeup during the day. I squirt 3 pumps on a cotton pad and wipe my whole face clean prior to using a cleanser. It takes off foundations, powders, eyeshadows, and lipsticks extremely well. I think it works good on mascara too (not waterproof though) but I prefer to use an eye makeup remover for that. The liquid is similar to water and it smells very pleasant too. The pump I'm not too fond of, but it works. This is my second bottle actually- I love it that much. I should have done a demonstration but I'm ill-prepared, sorry!
"If you don't like your life story start telling a different one." - Brian Piergrossi