The evening my sisters and I went to go see "Bully", we were well aware that there were several cameramen around capturing footage for the event. Every time we saw them we would try to avoid them but in the end our efforts proved pointless since they got us on camera several times anyway. The part we didn't anticipated however was that they would use us as the thumbnail of their video. Made us laugh so much haha. You can see the video [
here
].
I said I would share how the rest of my makeup/skincare/haircare setup looks like now. The above picture is how my old setup used to look like. Messy, crammed, and inconvenient- especially when it came to the cosmetics department in the middle.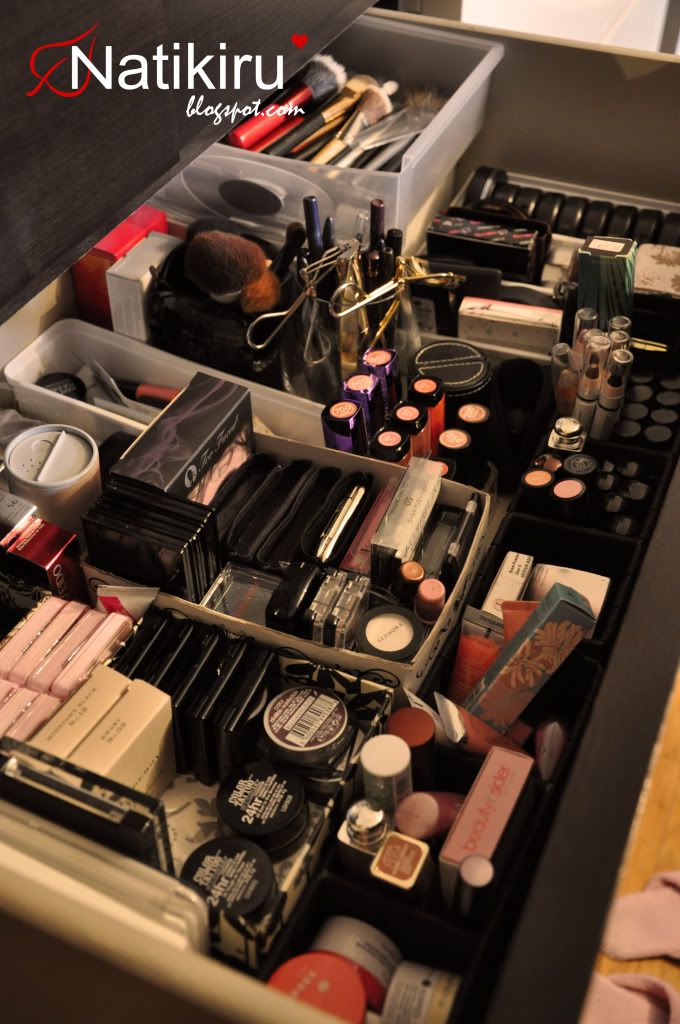 With the makeup drawer I have now, I find it so much easier to get ready. If I'm in a hurry and don't have time to neatly put everything back in its place, I can just chuck everything back in this drawer and it won't leave my room looking like a mess. I knew there was a reason why I loved this type of makeup storage, not only can I see everything, it's extremely convenient as well. Now all I want is a vanity top. It would be nice to have my skincare and most pretty cosmetics neatly displayed on a vanity.
But alas this is how I organize my skincare today. It has taken the middle shelf where my makeup used to be. This is the best I can do for now as I have no room for a vanity table top. But least I can see everything now. My daily skincare products are stored in the Anna Sui beauty box on the right. I'm glad I can admire that now.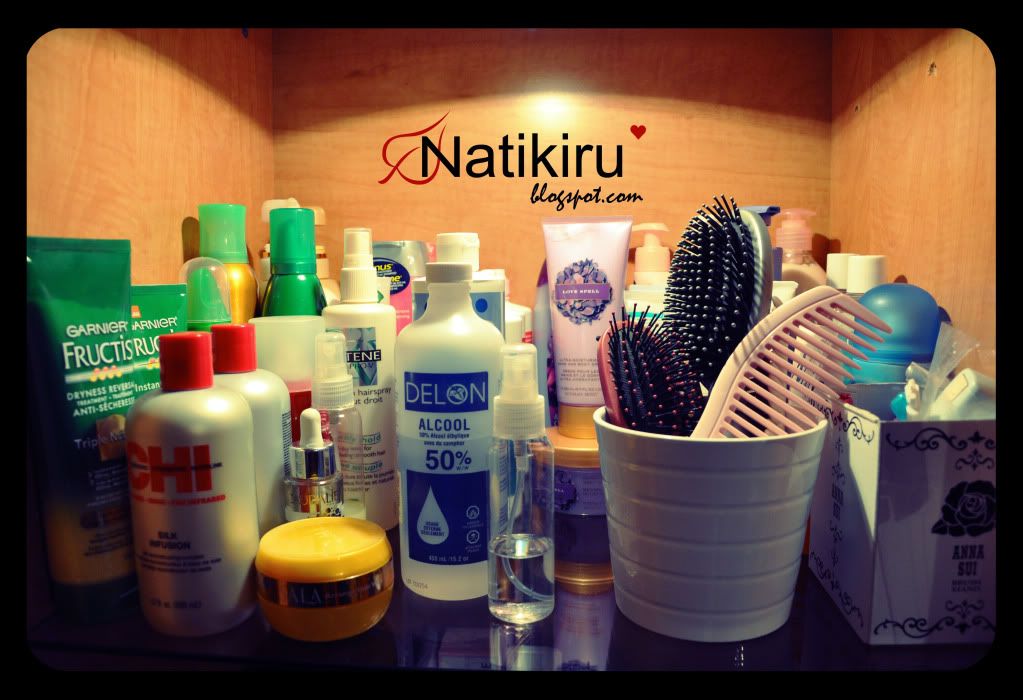 This is the top shelf. On the far left is hair products among other things and on the right are body products.
And if you're wondering what happened to the bottom shelf, it's now occupied by my craft stuff. I also have another drawer that I didn't take a picture of that stores cotton, beauty tools, nails, hair ties etc.
The silk skull scarf I ordered off of ebay came in- complete with fake tags LOL. I was slightly surprised to see the fake McQueen label printed on it as the ebay listing didn't list it as a "McQueen scarf". Normally I would never buy an imitation garment, but I just couldn't wait for the future when I would be able to get my hands on a real McQueen scarf. It feels really nice though, and for about $17, I can't complain.
My dream scarf isn't a McQueen scarf though, it has always been the classic Burberry scarves. I can't wait until the day I get my hands on one.
These are the three most recent scarves I've bought this year. Notice a trend? If you took a glance at my other scarves, you'd immediately note that I've been into patterned scarves. These are great additions as they spice up my scarf collection. I'm a scarfaholic if you didn't know.
My sister brought home some macarons from a place called Nadege (sounds pretty fancy doesn't it?).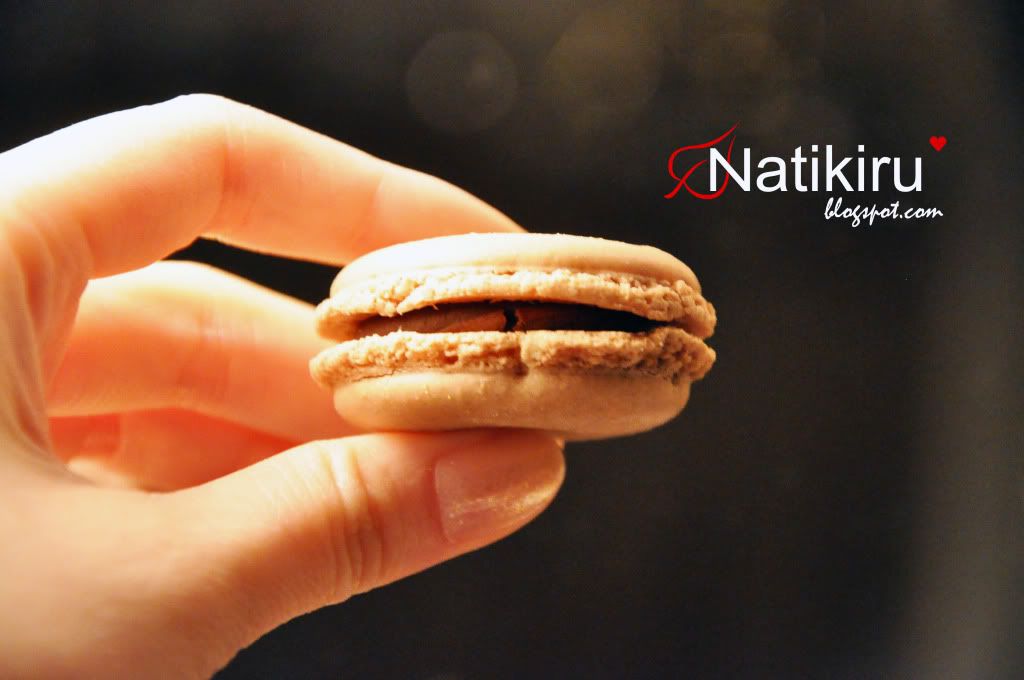 Although she had several flavours to choose from, I decided to go with chocolate to be safe. It was really good but I found it to be a bit sweet (and that's saying something since I have quite the sweet tooth). I don't recall macarons being that sweet but I could be wrong.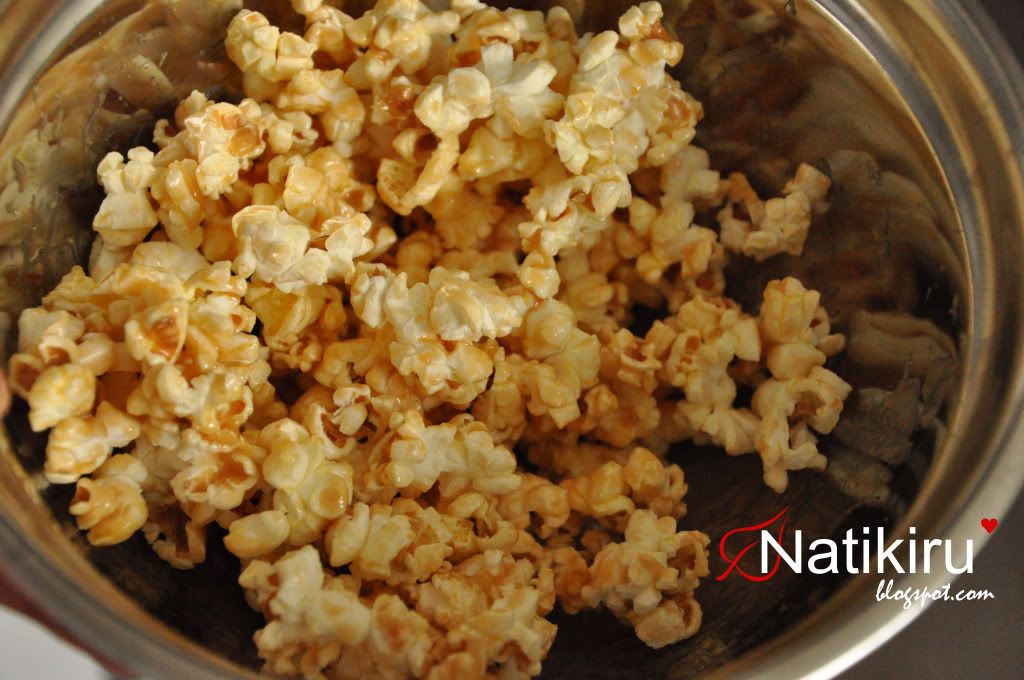 My sister made some caramel and thought it would be a great idea to make some caramel popcorn.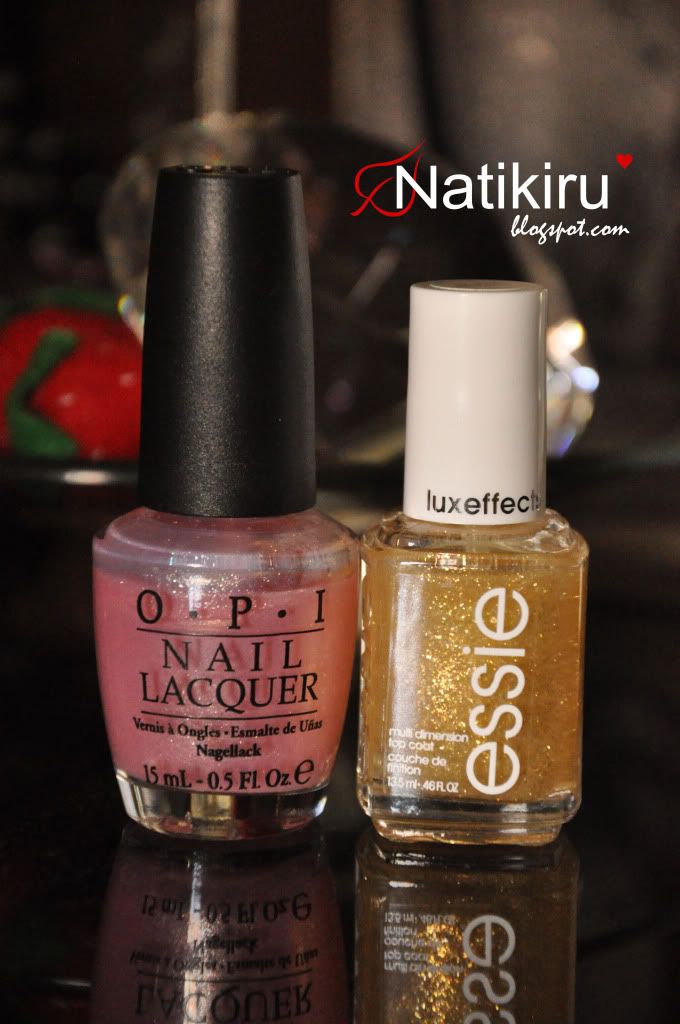 OPI's "Princess Rule" with Essie's "As Gold As It Gets" on top. This combination is just the right amount of girly for me without going over the top. I've sort of been put off with too glittery nails that reminds me of barbie and 12-year-old girls. Gosh am I really feeling that old already to be saying this? It could be just a phase right now. In any case, this combo reminds me of fairies/fairy dust- which makes me sound confused because of what I just said about being too girly and young. It's a really pretty and unique pairing though.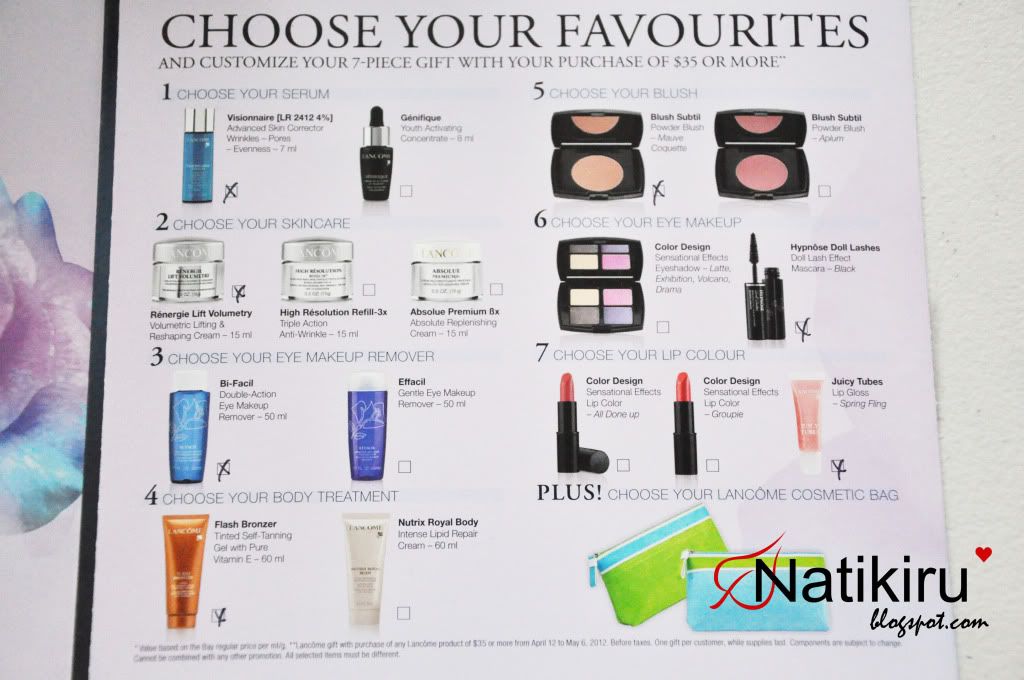 From April 12th-May 6th, Lancome is having this really great gift with purchase- a 7 piece gift valued up to $176. Lancome comes out with gifts all the time (which is why you should never buy Lancome if they don't have a gwp event going on)... but it takes a while for a really great gift to come along. And that time is now my friends! The x's are what I would choose (not sure if I'm going to participate this time though).
The weather is pretty good these days so me and my sister have been busy working on my garden (so glad for my sister's help). You should have seen how it looked before this. We pulled out so many roots and weeds. I haven't worked this garden space in over 2 years! Wish me luck. I'm attempting to grow tomatoes, cherry tomatoes, spinach, green onions, garlic chives, lettuce, and snap peas. Not sure if I'll have room for the snap peas- guess we'll find out.
"You can complain because roses have thorns, or you can rejoice because thorns have roses." -Tom Wilson