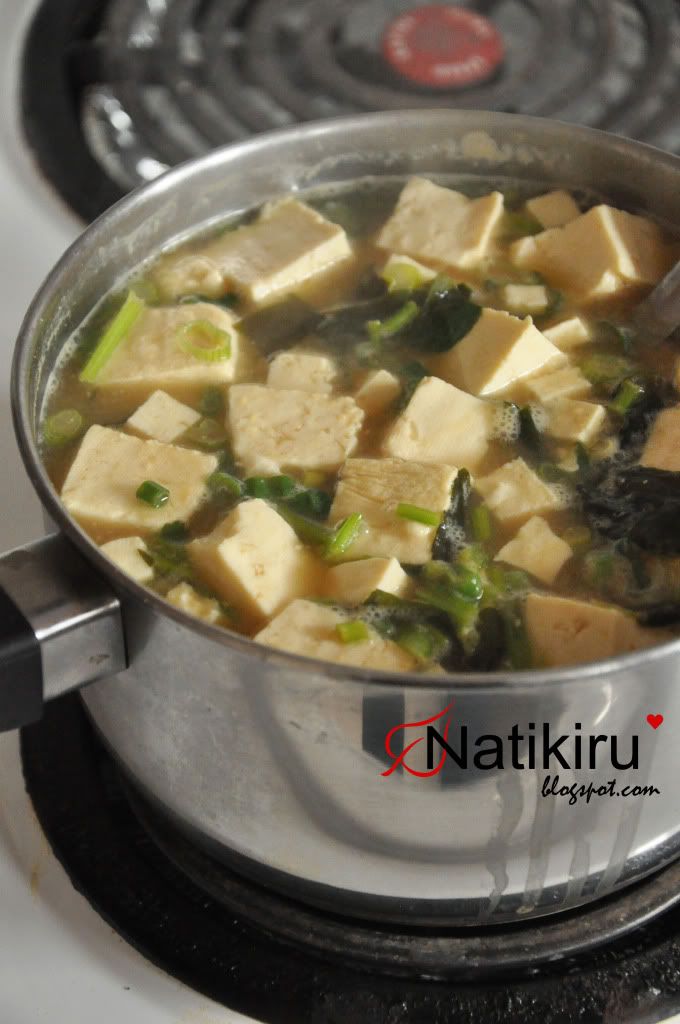 First day of Spring! Today I thought I would share a more basic and simple soup before sharing my Korean inspired spicy soup. Miso soup is "a traditional Japanese soup consisting of a stock called 'dashi' into which softened miso paste is mixed." There are several different (and more authentic) methods to make miso soup, but in this post I share with you one of the more easier ways to make it.
Ingredients:
2 tsp Dashi Granules
4 cups Water
3 tbsp Miso Paste
1 pkg Tofu (medium firm)
1 Green Onion
Method:
Prepare the soup base by mixing in 2 tsp of dashi into 4 cups of water in a pot on medium-high heat.
Add 1 tbsp of dried wakame and let it come to a boil. (I forgot to add wakame during one of the times I took pictures for this recipe, the end result picture has it though).
Once it comes to a boil, turn heat down to medium.
Add 3 tbsp of miso paste. Either the red type or white type is fine (again, please don't be confused why you don't see any wakame, there is supposed to be).
Once the miso paste is completely mixed into the soup base, add the tofu- chop it in cubes, the size of cubes is up to you).
Add 1 sprig of onion. You can dice it or chop it into 1/2 inch pieces.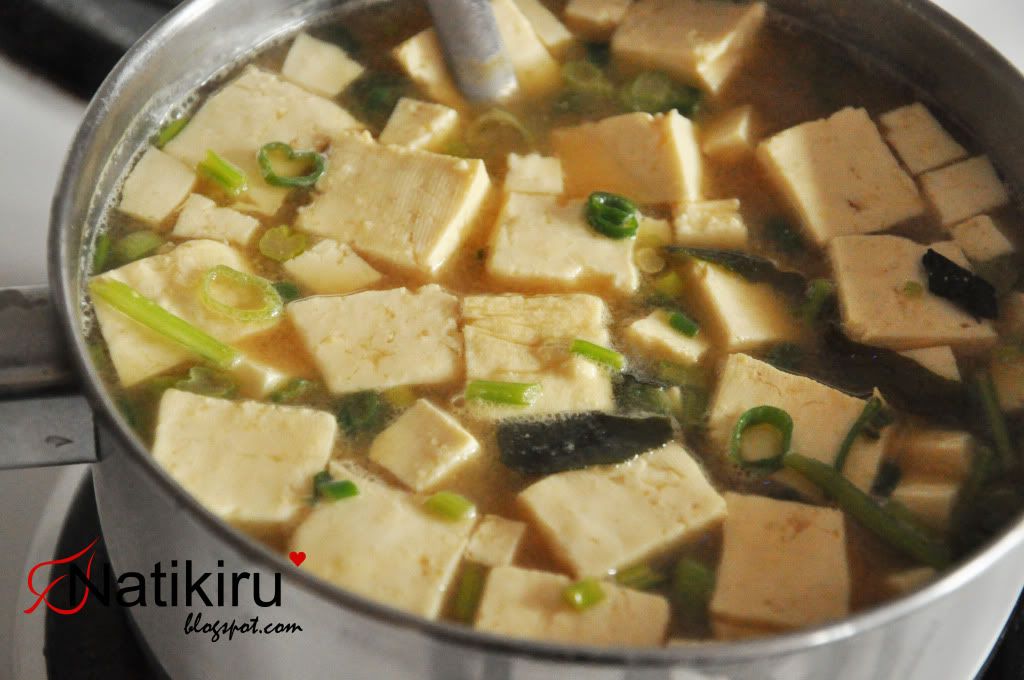 Simmer soup until tofu is nicely cooked and all ingredients are incorporated. Enjoy!
Be sure to let me know if you guys like these recipe posts.
Source: http://allrecipes.com/Recipe/miso-soup/detail.aspx
"Logic will take you from point a to b. Imagination will take you everywhere." -Albert Einstein