Tomorrow I'm suppose to help my mom clean out the rest of the crawlspace in my basement. I didn't mention it yet, but a few days ago my brother discovered a mouse in our house. I find it ironic that we feed and take care of Kirby (our guinea pig) yet we find a mouse in the crawlspace a problem. We caught it though and I'm hoping it was just that one mouse that wreaked havoc. I'm not even sure how long it was living with us for. My mom found droppings and pieces of styrofoam and paper all chewed up in the crawlspace. We're just thankful it didn't find our food stockpile that we store down there. The last rodent problem we experienced was almost two decades ago when I was little and we were living in a townhouse. They lived in our kitchen and I specifically remember pouring milk out of the fridge when I got startled after hearing the sounds of scurrying feet. I immediately put the milk down and ran to my mom haha. My mom found one special item down in the crawlspace for me that I'll share soon. We already donated so much things to Goodwill and we still have more to give. It felt so good to get those things off our hands. I hope someone else can make use of what we don't need anymore.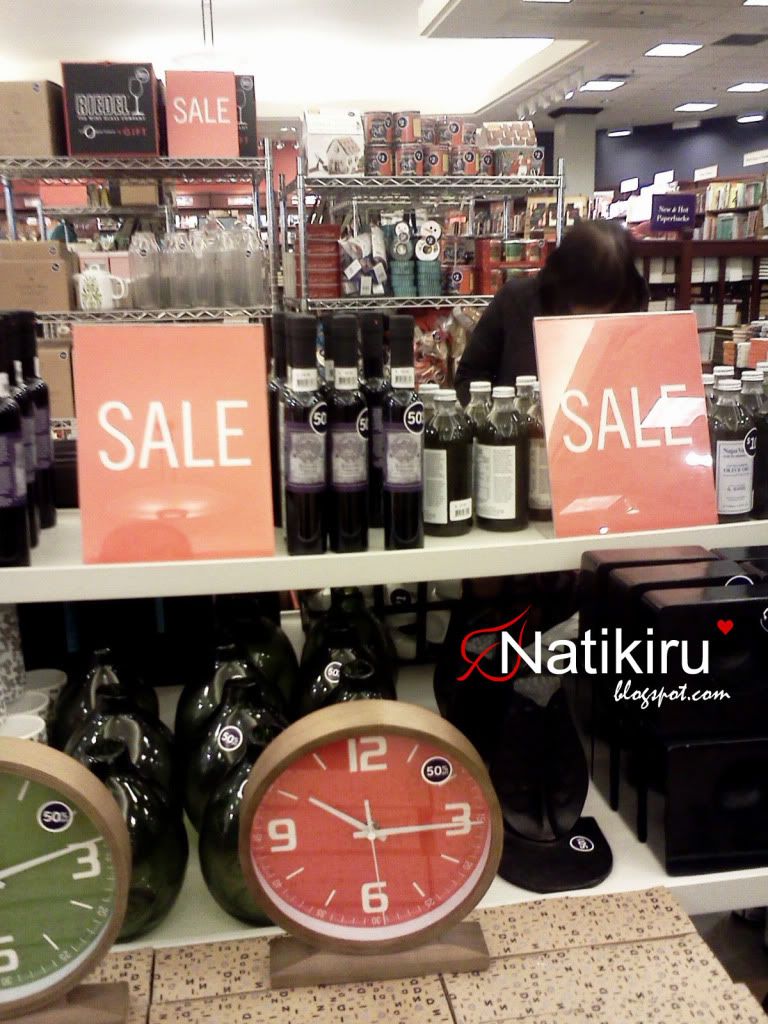 This was taken at
Chapters Indigo
. For those of you who don't know, it's mainly a bookstore but they also have a small section for home goods. I
love
to shop their clearance.You can always find me in the clearance section, and when I can't be there in-store, I do so
online
. They have some really great things going for 50-75% off and it's free shipping if you spend $25+
Taken from the site:
"The Indigo Mission - To provide booklovers and those they care about with the most inspiring retail and online environments in the world for books and life-enriching products and services.
Our Values - We exist to add joy to customers' lives. We anticipate their needs and exceed their expectations.
Excellence matters in everything we do.
Success is only attainable through outstanding people working together in an open environment that promotes knowledge and growth.
Books, reading, and storytelling are an integral part of advancing society.
Innovation is the key to growth and can come from anyone, anytime.
We have a responsibility to give back to the communities in which we operate."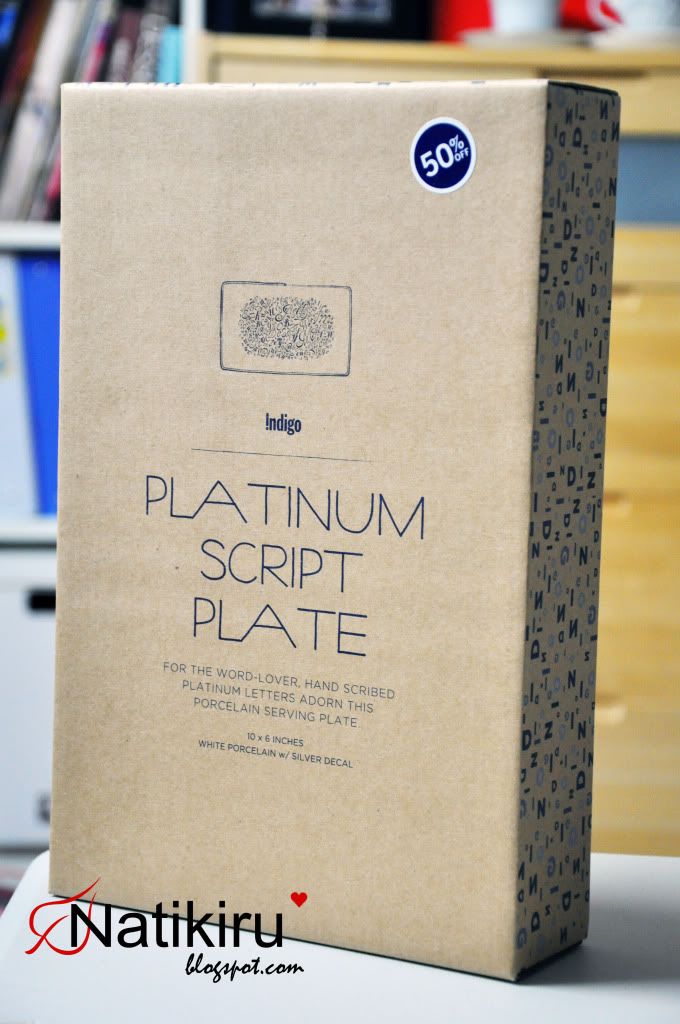 This is what I got in clearance for $10. If I waited (but you can never tell with discounts), I could have bought this for only $4.88 (75% off!).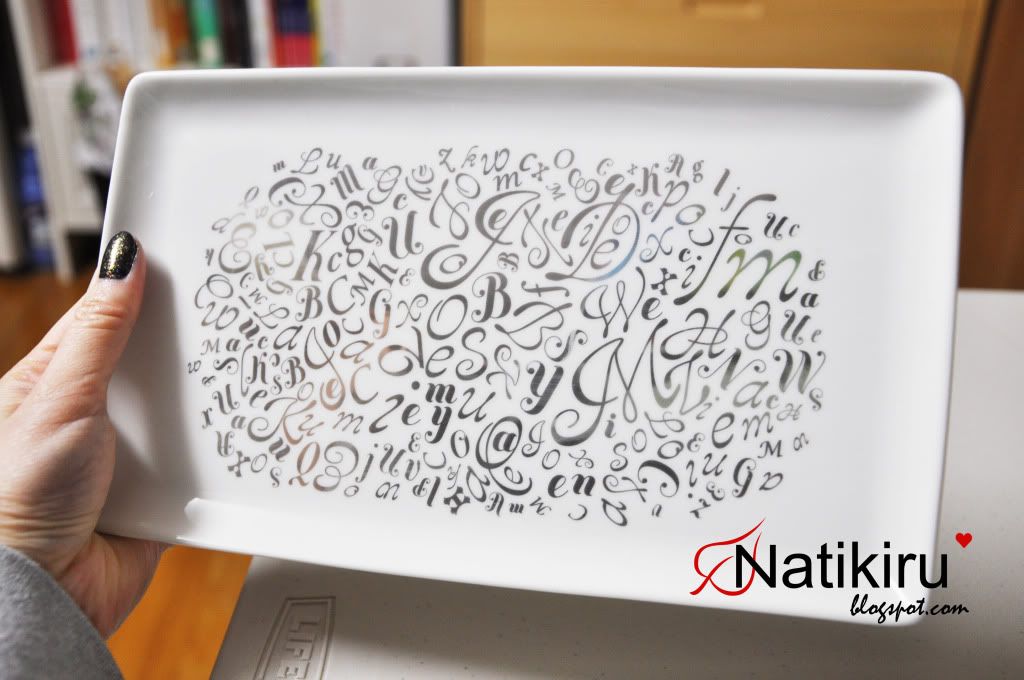 I saw this in stores around the Holidays for $20 and thought it was absolutely beautiful. The price was a bit steep for me so I didn't bother with it- but good thing I didn't!
The lettering is metallic silver.
At the time of purchase I didn't know what I would do with it, but I couldn't pass on such a beautiful piece. I figured I would use it to store jewelry. I had assumed that the plate would be too small to store my perfumes (I was on a hunt for a leaf-shaped plate to store them on) but after giving it go, I found it fit my perfumes perfectly!
I only store my treasured perfumes here. I have a couple of others I don't really care for sitting in my beauty cabinet.
It fits right in.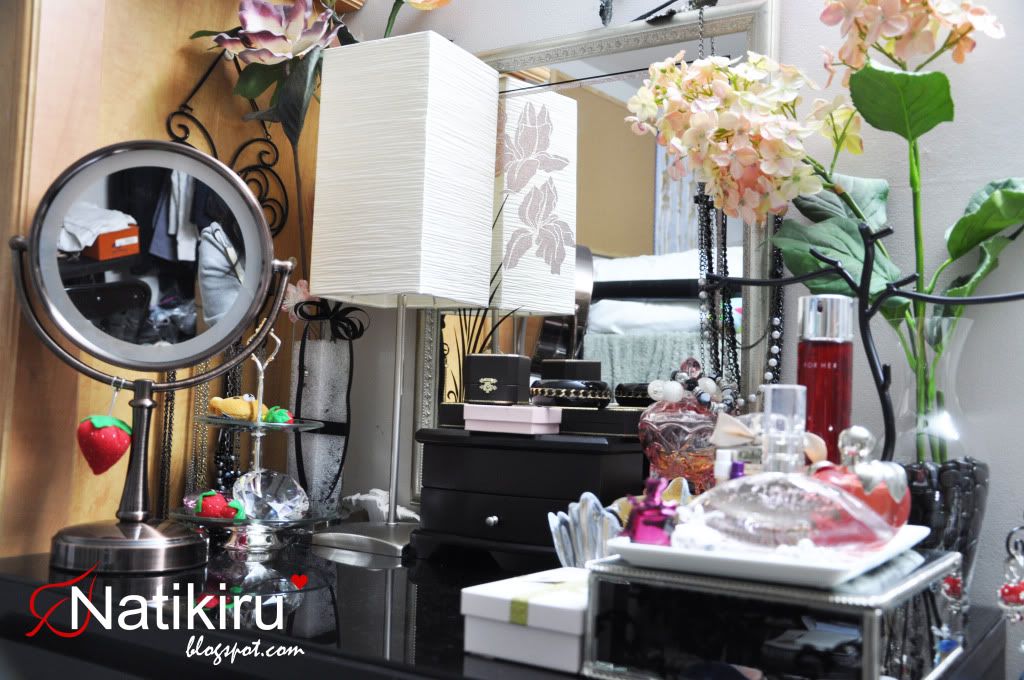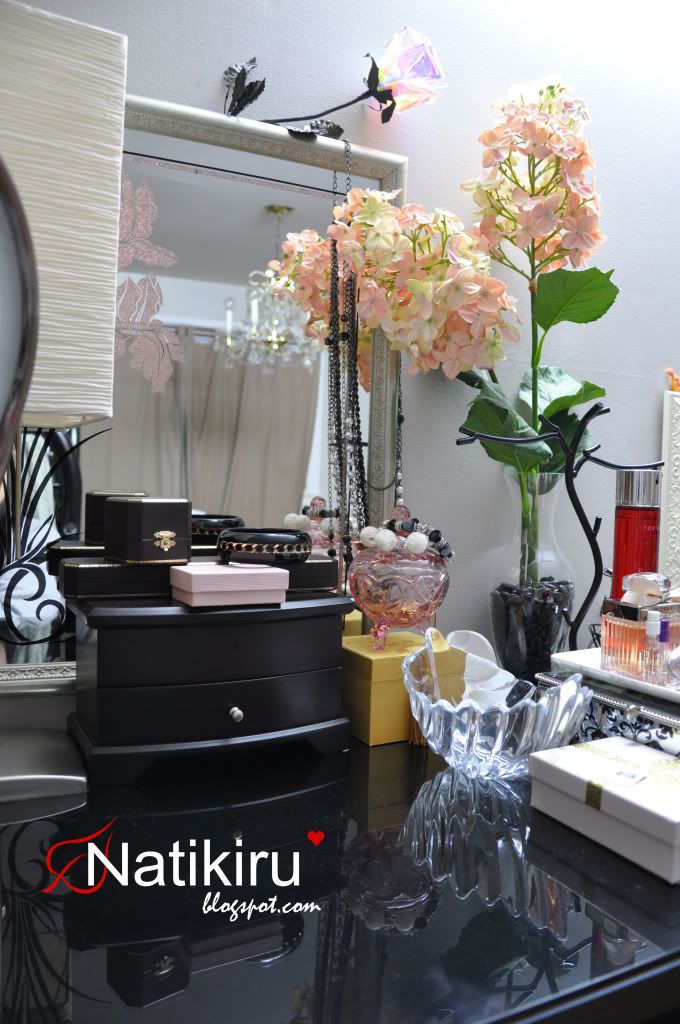 You might remember some of these items I've blogged about in previous posts.
I keep my long necklaces hung in the back.
As mentioned above, the plate is discounted even further at an unbelievably price of $4.88. You can try to get yours in-store or online too. Here's the online link:
http://www.chapters.indigo.ca/clearance/
. There's also some other amazing things on there as well so you might want to check it out.
"Sometimes it takes a good fall to really know where you stand." -Hayley Williams