I'm good at deep cleaning my makeup brushes often but I'm guilty of not sanitizing my makeup as often as I should. Although I don't have a
ton
of makeup, I do have more than the average person needs... which only makes maintenance more dreadful. I used to only sanitize by spraying my products with alcohol but this time I took it another step further.
What you'll need:
- Alcohol in a spray bottle
- Cotton rounds and Q-tips
- Spoon
- Dustless tissue (I used a toilet roll because it's cheaper). *Some tissues produce more dust particles than others, so make sure you get one that produces the least.
First I lightly scraped the surface of the powder with some force (but not too hard!). I start from the edges and scrape towards the middle.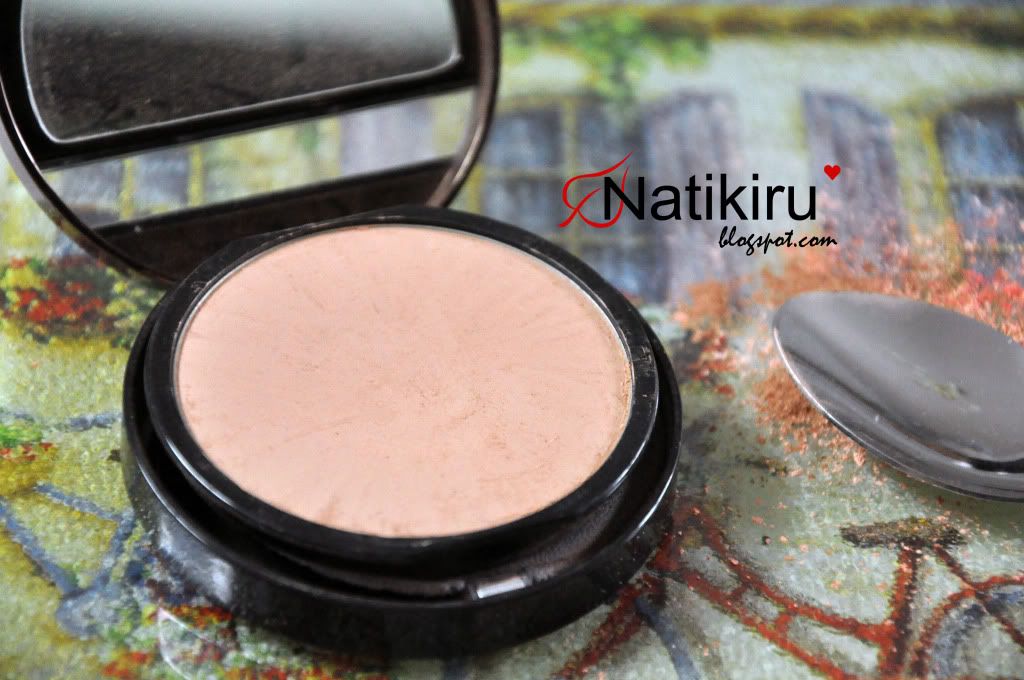 I know it might be a "waste" of product, but it's for your skin's own good!
Then I take a clean dry tissue and wipe the surface of the powder to remove any excess.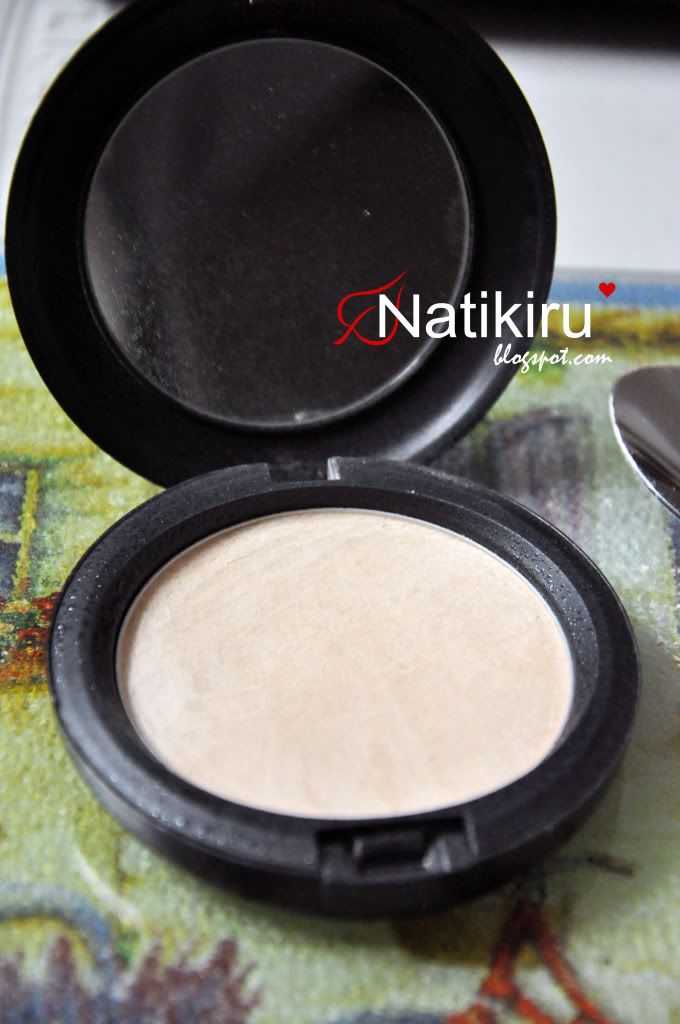 Lastly I take the alcohol and spray the surface to get rid of any remaining bacteria. I also at this point spray some alcohol on a cotton round and wipe the interior and exterior of the compact- making sure I don't touch the product itself. I do the same with a Q-tip to reach for any nook or cranny a cotton round can't reach.
You can do the same procedure with cream compacts but do leave a little more time for the alcohol to evaporate. For lipsticks you can spray a tissue or cotton round with alcohol and wipe the surface that has been used. And for any container that doesn't have a powder surface (such as loose powders), simply sanitize the container with alcohol on a cotton round.
*Please note that you should not spray a cotton round or tissue with alcohol and proceed to wipe the surface of a
powder
. Doing so will "seal" the product and create a surface you won't be able to use.
These are all my face products I sanitized. I also did my blushes but I'm dreading to do my eye shadows... I think for those I'll just use a dry tissue to wipe the surface and spray with alcohol to sanitize.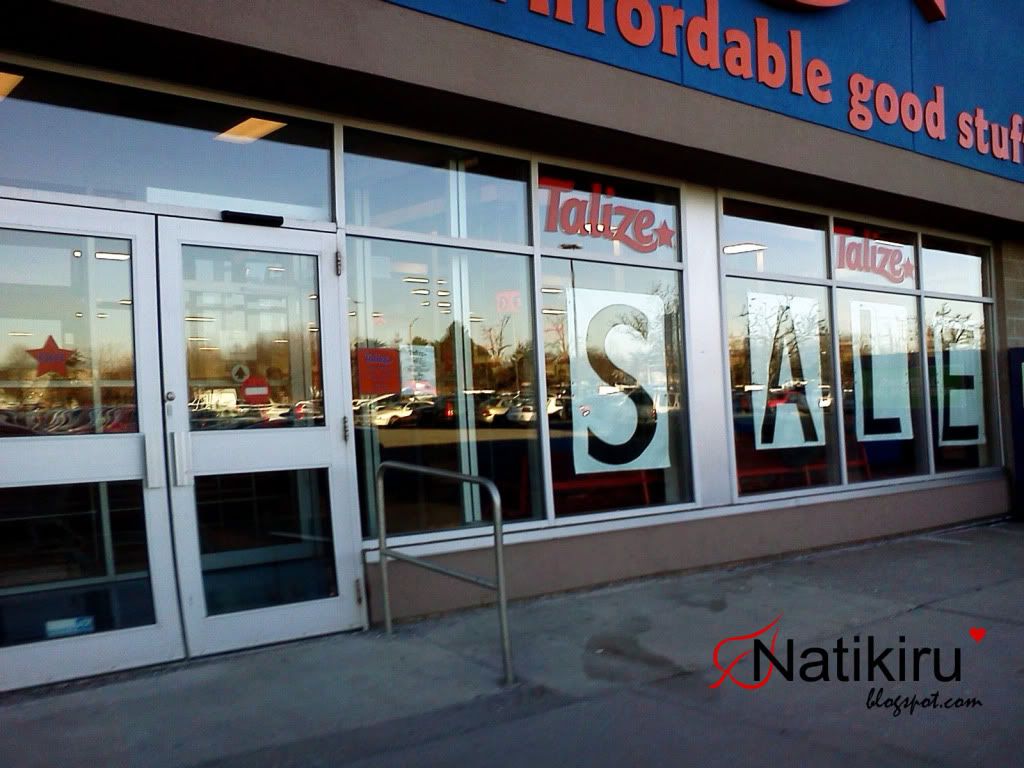 Not too long ago Talize, a thrift store, had a major sale of 50% off all their items. Although I'm not into thrifting, I do enjoy the occasional accessory, book, or decor find. I steer clear of clothes in general just because I don't like the idea of wearing a piece that I have no clue who used to own. The idea of sweat and dead skin cells creeps me out.
Talize also sometimes carry new items that weren't pre-owned. These items weren't part of the 50% off sale but they were really cheap regardless.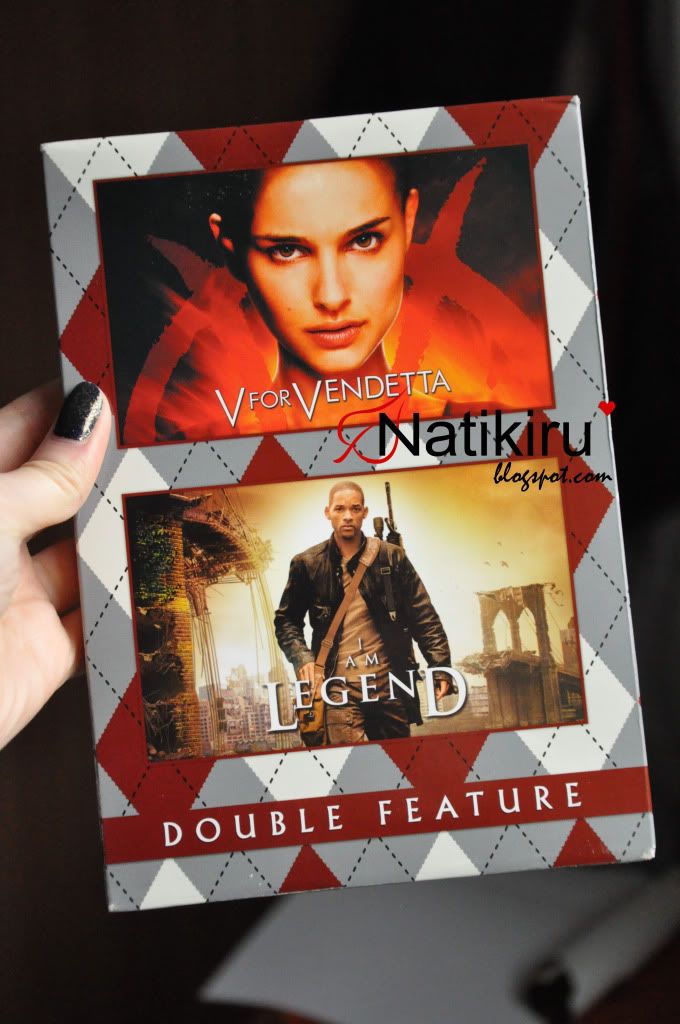 Remember how I'm collecting the dvds of all my favourite movies? Well now I can cross two more off my list! I couldn't believe my eyes when I saw "V for Vendetta" and "I Am Legend" in this double feature dvd pack. I had to spend quite some time in front of those dvd racks before I came across this gem. I think it was the only one in the store.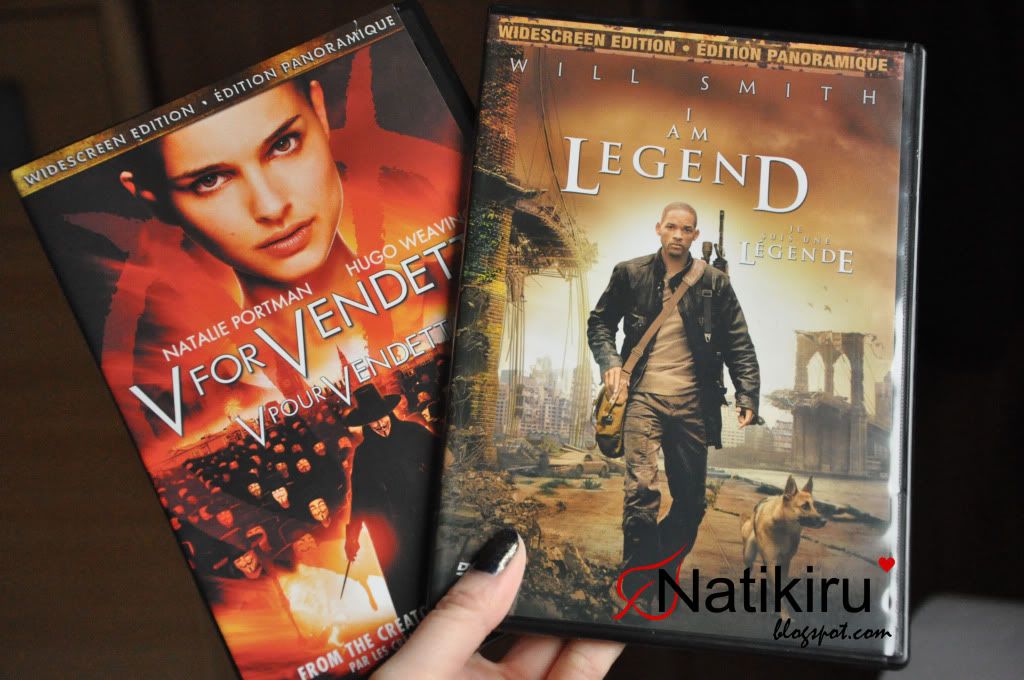 And the best part is, it was only $3.99! That's two bucks a dvd!! This is probably the best price I have ever bought dvds for. I was so excited.
Also, do you remember me saying in this
post
how I regretted not getting Essie's "As Gold As It Gets" from the LuxeEffects line? I mentioned that I ordered it online but not long after I actually caved and got one in stores.
So now I have two. But I'm glad I have both because I wanted a back-up (that's how much I love it).
The one I bought in-person was at Walmart and I got it for only $5 after I used a $5 gift card. I got the gift card in stores from a promotion for signing up for their credit card. If approved, I would get the remaining $25 in the mail. Of course I got rejected though, after all, I am in student debt and currently unemployed. That's alright because I still got 5 bucks in my pocket puhaha. And the one I bought online was free by doing Superpoints.
I took lots of shots in an attempt to capture the beautiful gold particles.
It sort of resembles granite since it looks as though it's incorporated into the base polish. The gold flakes also remind me of that one
Guerlain primer
. It's just so beautiful and it totally fits into my style and what I'm currently into- black and gold! Is it weird to feel a little more glam and "rich" with this polish on? I feel as though I have real gold on my nails LOL.
"To have a broken heart means that you have tried for something." - Elizabeth Gilbert (Eat, Pray Love)