I'm one of those people who love to browse. I know some people can't stand it but I totally love it. Whenever I head out to shop I don't always end up going home with something. Unless I have something particular in mind, most of the time I just go for fun (I'm sure men everywhere are groaning). Shopping is one of my biggest weaknesses and it can get quite addictive when I'm on a roll. It's not the case that I hoards a bunch of things home or drop major cash in one go. I'm pretty good with handling my money and I'm the type who can't spend too much in one day. My problem is that I'm into too many things. One moment I'll be into one thing (ie. clothing) and the next it'll be something else (ie. home decor). It's endless with all the things I'm interested in which is why I try to keep my head in the right place and not act on my all of desires. I was thinking of doing posts on things that I'm currently into or have caught my eye.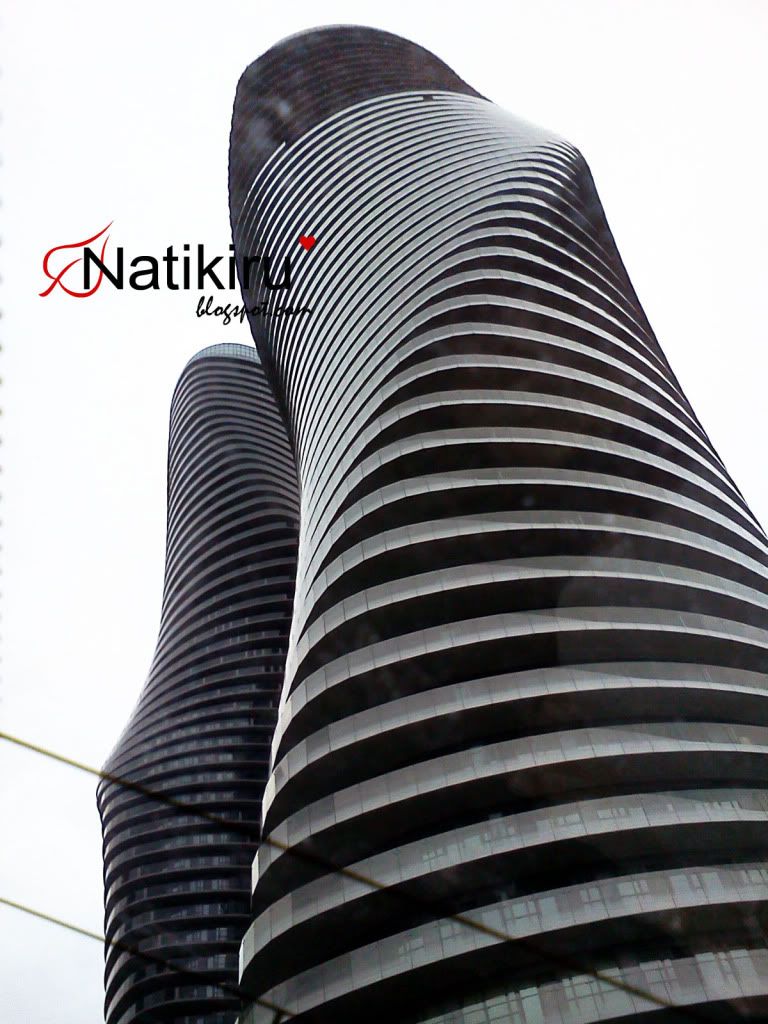 Pictured are the Absolute World Towers also referred to as the Marilyn Monroe towers.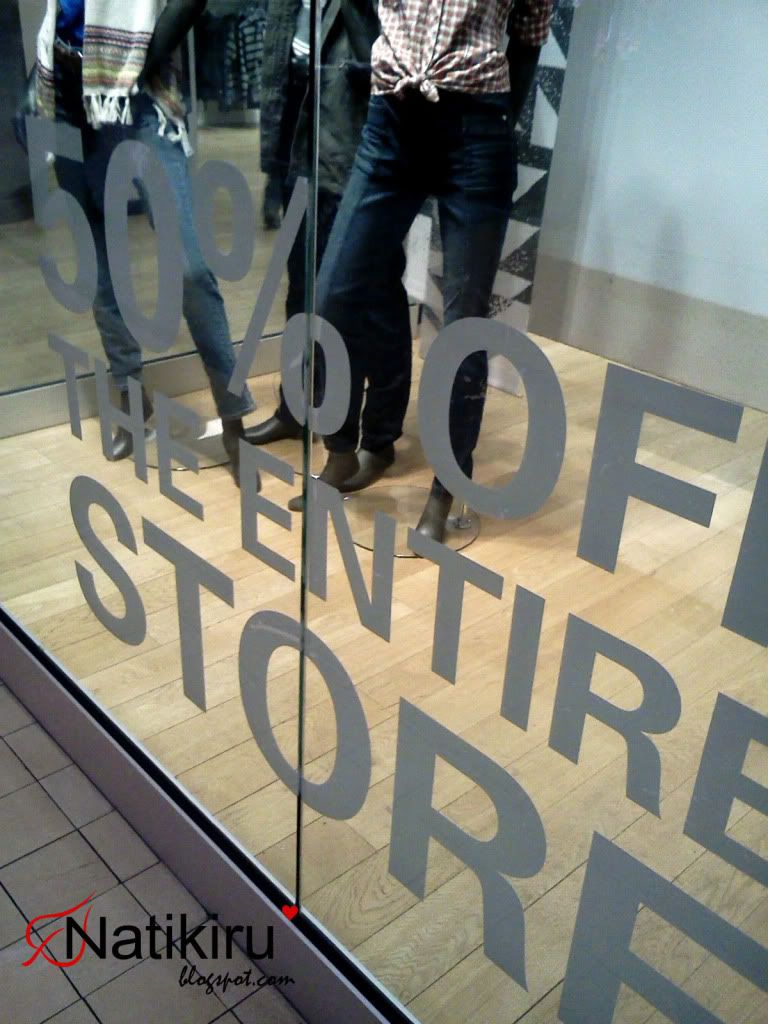 A couple of weeks ago I visited Square One with my mom to check out the Esprit 50% off storewide sale. You should check it out because the sale is now 70% off the entire store (clearance included). Esprit is among my favourite clothing stores and I'm sad to have recently learn that they're closing down their stores in several countries including all of North America due to poor sales. I guess it's no surprise because hardly anyone I know (even on Youtube) shops there... I'm so sad, I love Esprit! =(
I already blogged about this $5 bangle that I got in clearance with 50% off, but I'll briefly mention it here again since it was a part of the same sale. I'm currently into black and gold these days and I'll forever cherish this because Esprit soon won't be accessible to me anymore.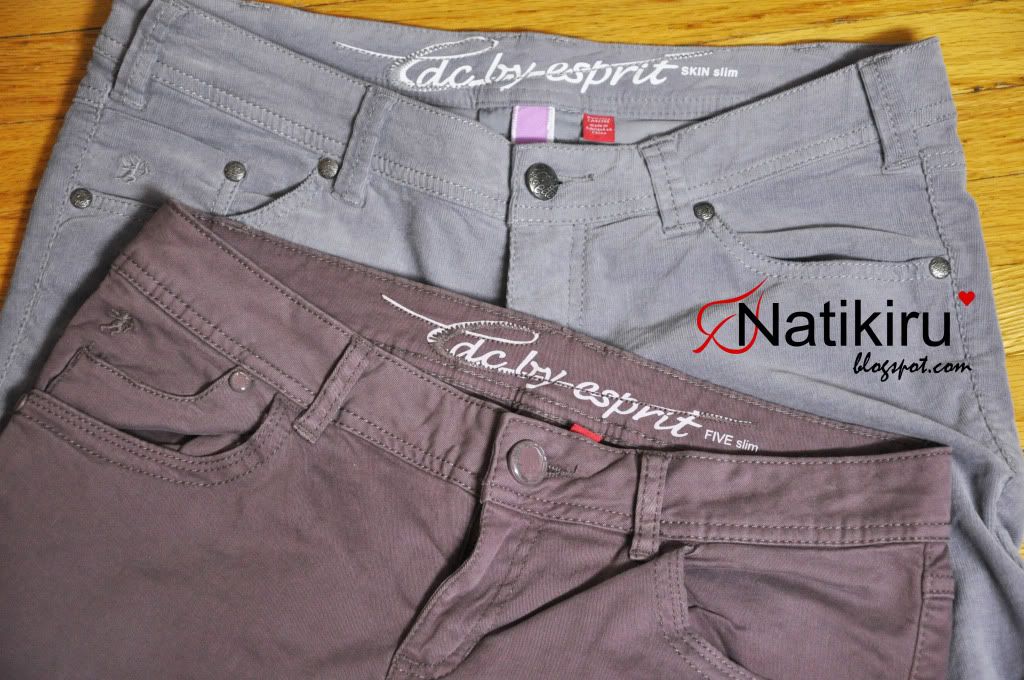 The two other items I picked up for 50% off were these two pair of pants. You won't believe the deal I got on one of them. These are my first "coloured" pants! I mainly only own jeans and a few black or grey pants. I'm definitely venturing out and I'm lovin' it.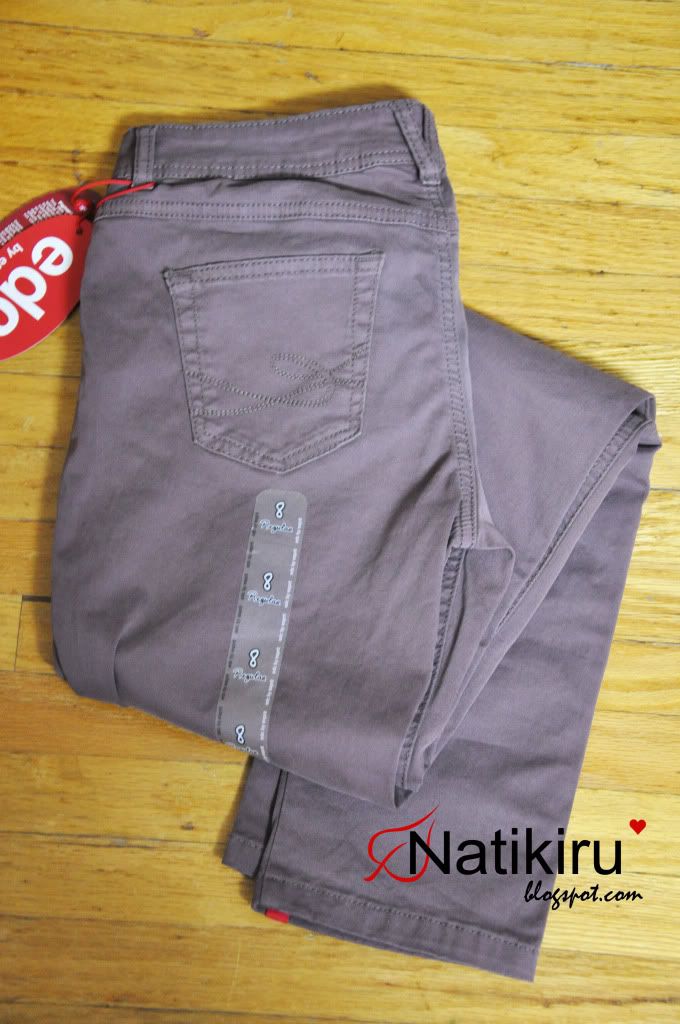 This was originally $69.50 (which is unbelievably expensive for something like this which is why I'm guessing people never shopped here) but I got them on sale for $27.80 with the 50% off.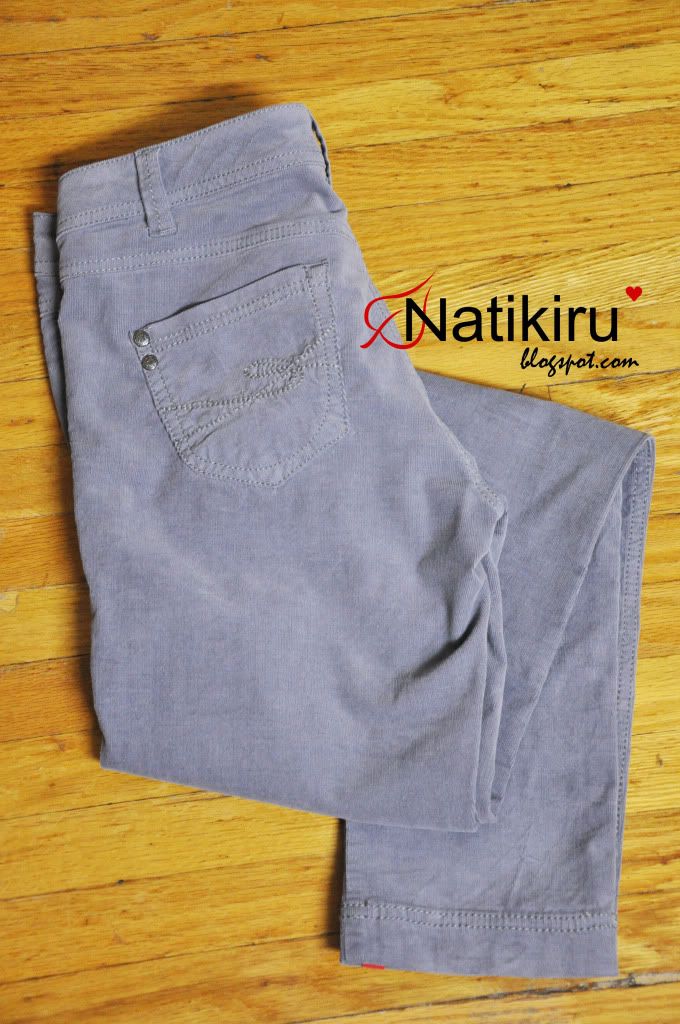 This a corduroy pant I found in clearance for $34.98 but with 50% off I got this baby for only $13.99!! I like corduroy pants since they keep me a little warmer during winter.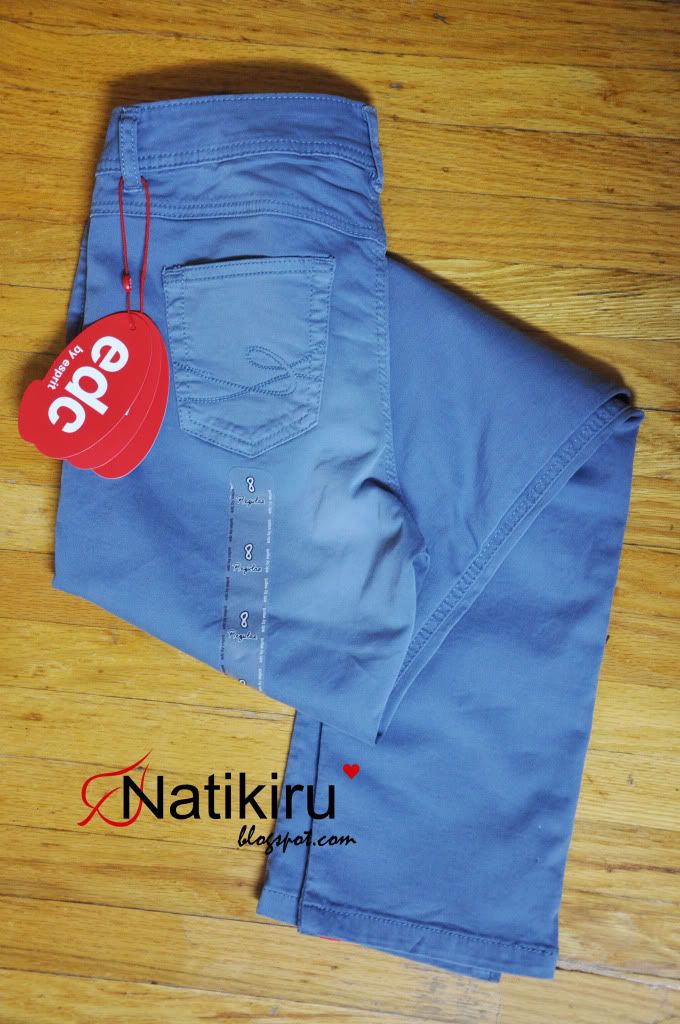 Then I visited Esprit again recently because I caught wind of their 70% off sale. Most of the good things were all gone but I did manage to get the same pair of pants as the mauve pants above but in blue. This time with the discount it came to $20.85 and coupled with the Esprit voucher I got from my Esprit eclub points, I got it for only $16.06.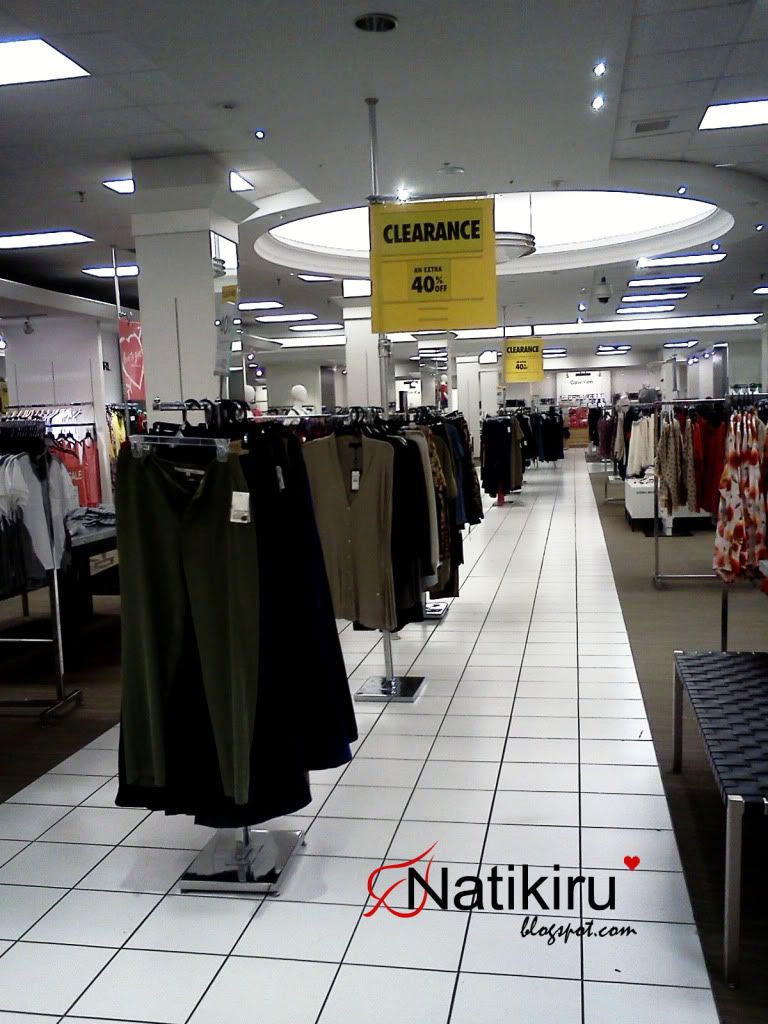 Not too long ago The Bay had their additional 40% off clearance sale. I didn't buy anything but something did catch my eye.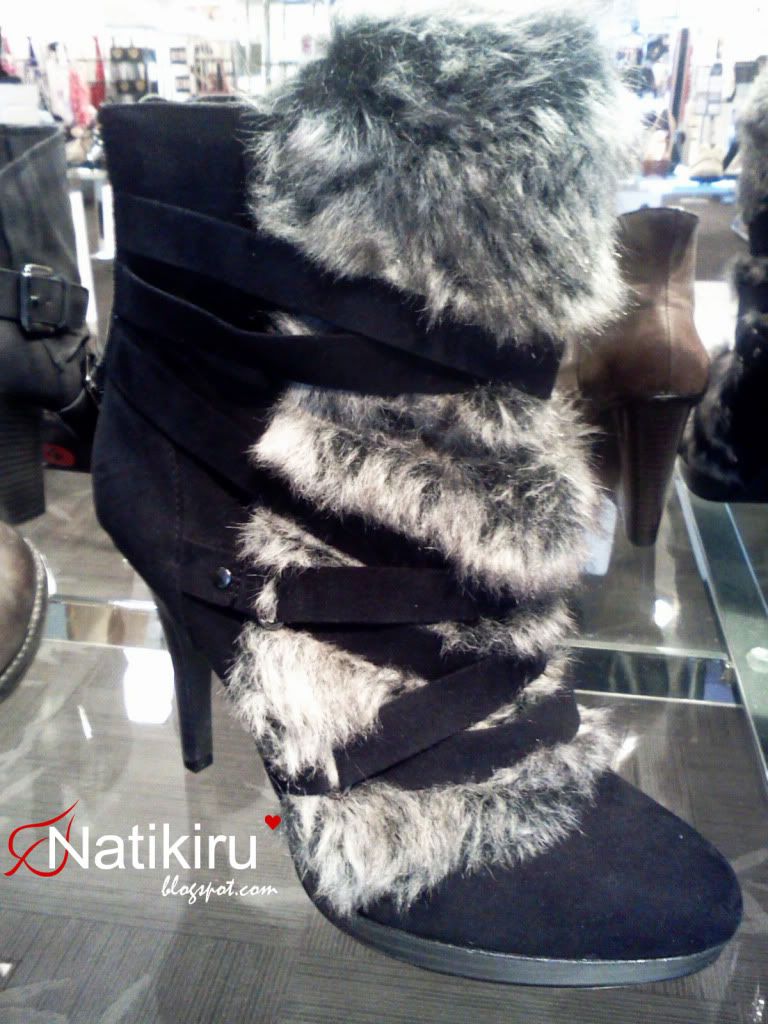 That thing were these pair of booties by Material Girl. They retailed at $100 but they were on sale and with the additional 40% off they came to be around $28 if I remember correctly.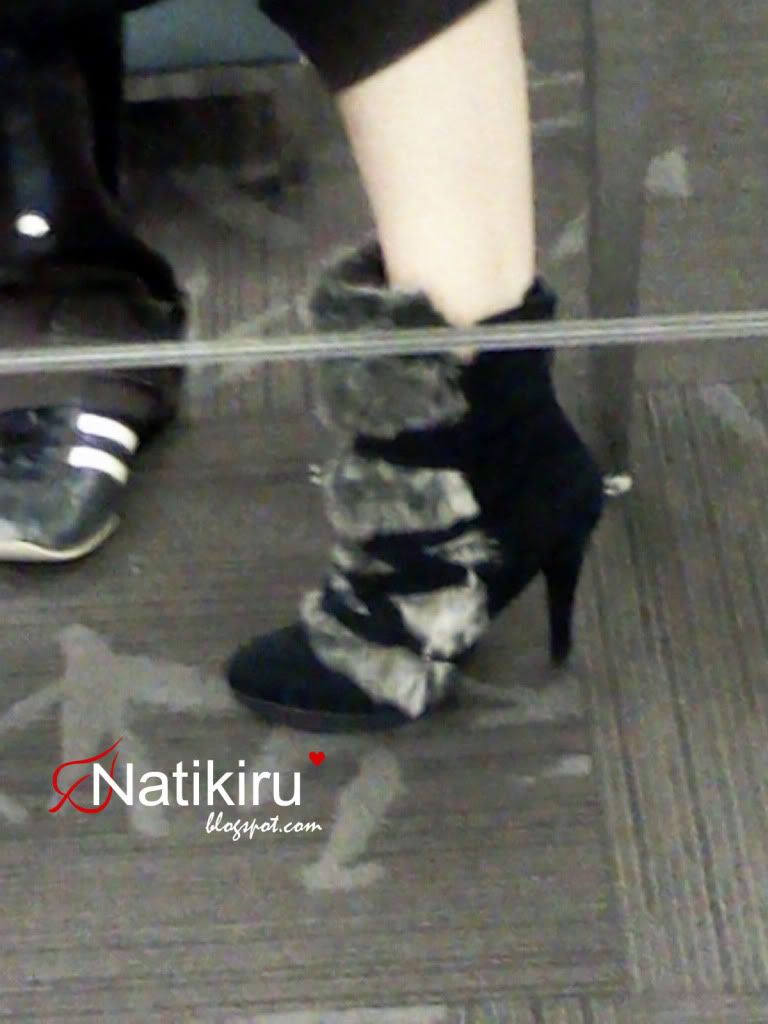 They were cute but I thought they wouldn't really be useful to me at this point in my life.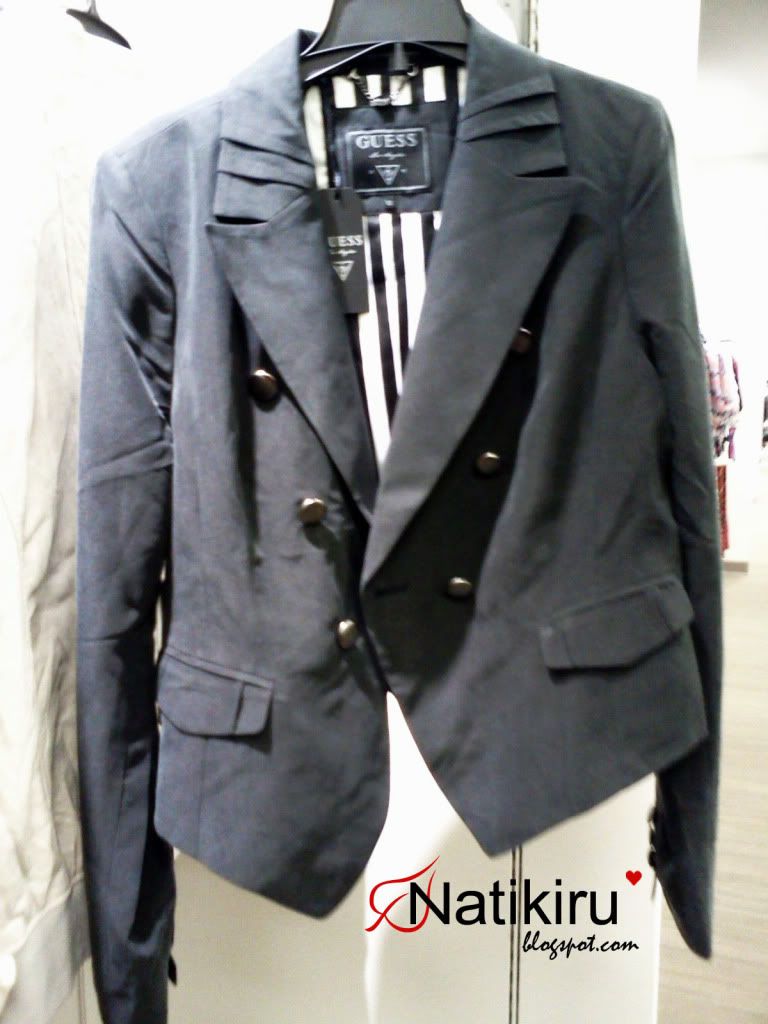 I also spotted this really lovely jacket by Guess at The Bay which wasn't on sale. It looked so nice!!
Just wanted to share my meal on one of our shopping trips. This particular Burger King wrapped up the burger so nicely for us. It's unfortunate that it's more waste but I was pleasantly surprised at how much care they put into it.
Valentine's Day is tomorrow~
"Today you are you, that is truer than true. There is no one alive who is Youer than You." -Dr. Seuss